Happy Wednesday friends! I wanted to do something special for my hubby for Valentine's Day so I decided to bake him some Valentine's Day Sugar Cookies!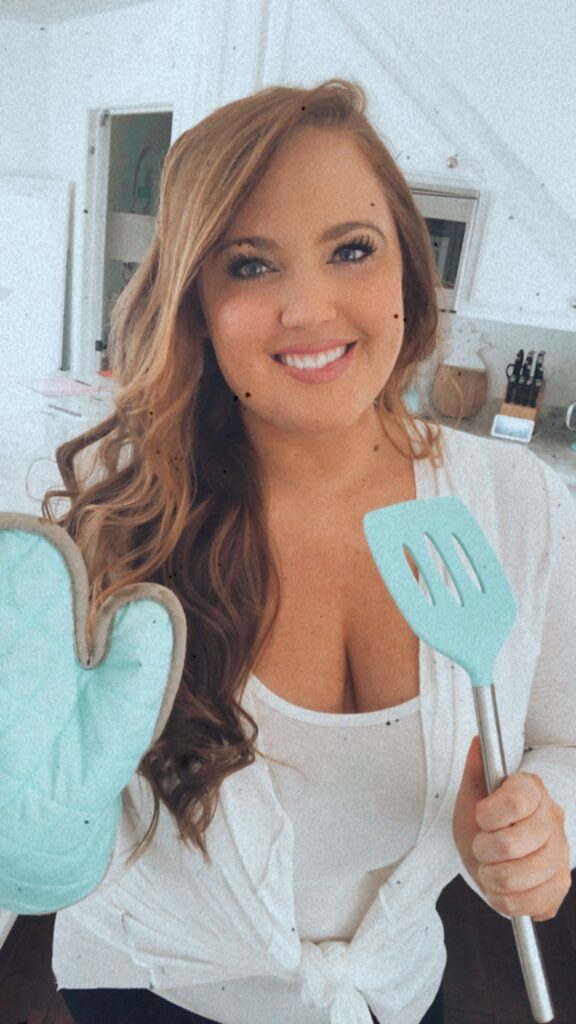 I baked some sugar cookies using my favorite Better Homes and Gardens sugar cookie recipe and then added a yummy Betty Crocker vanilla frosting on top.
Here is the sugar cookie recipe I used. I couldn't find it on BHG's website. Probably because it's from their 70's cookbook. Hehe! I've made this recipe since I was a little girl. It's from my Moms BHG cookbook that she was given at her bridal shower. So it's super special!
Sugar Cookie Recipe
2/3 cup shortening
3/4 cup granulated sugar
1 teaspoon vanilla
1 egg
4 teaspoons milk
2 cups of sifted all – purpose flour
1 1/2 teaspoons baking powder
1/4 teaspoon salt
Instructions
Thoroughly cream shortening, sugar, and vanilla. Add egg; beat till light and fluffy. Stir in milk. Sift together dry ingredients; blend into creamed mixture. Divide dough in half. Chill 1 hour.
On Lightly floured surface, roll to 1/8 inch thickness. Cut in desired shapes with cutters. Bake on greased cookie sheet at 375 degrees about 6 to 8 minutes. Cool slightly; remove from pan. Makes 2 dozen. *Chill other half till ready to use.
This post contains affiliate links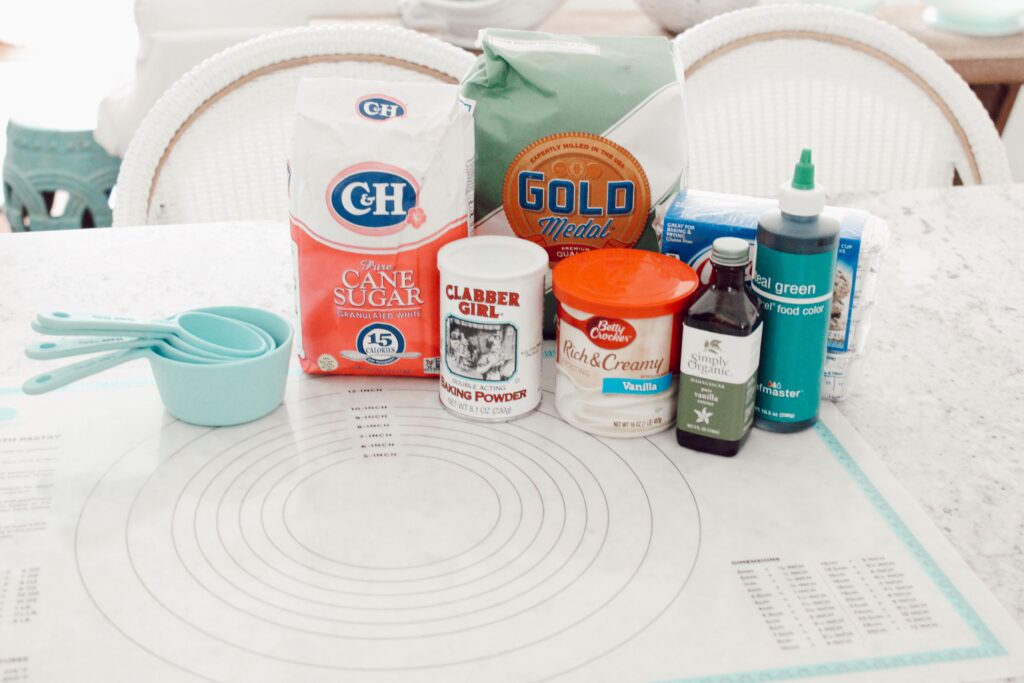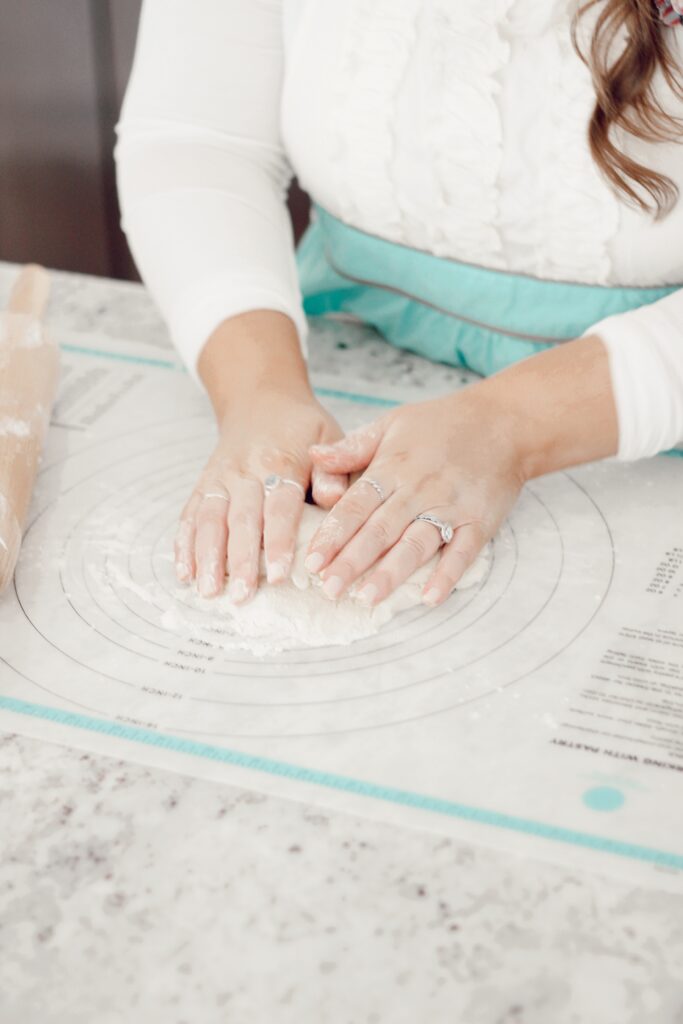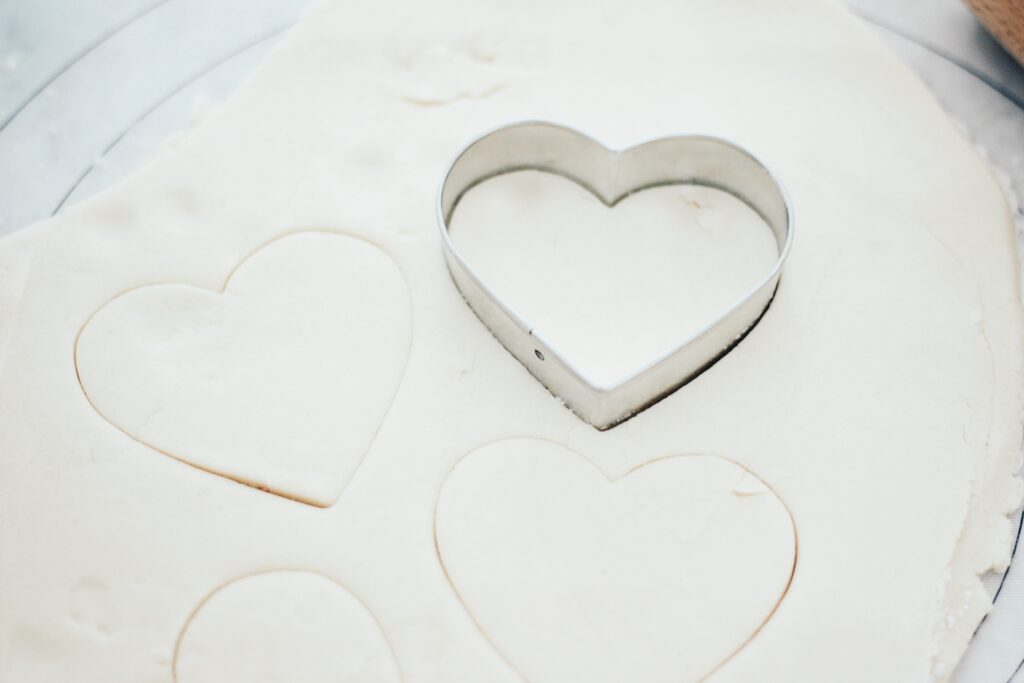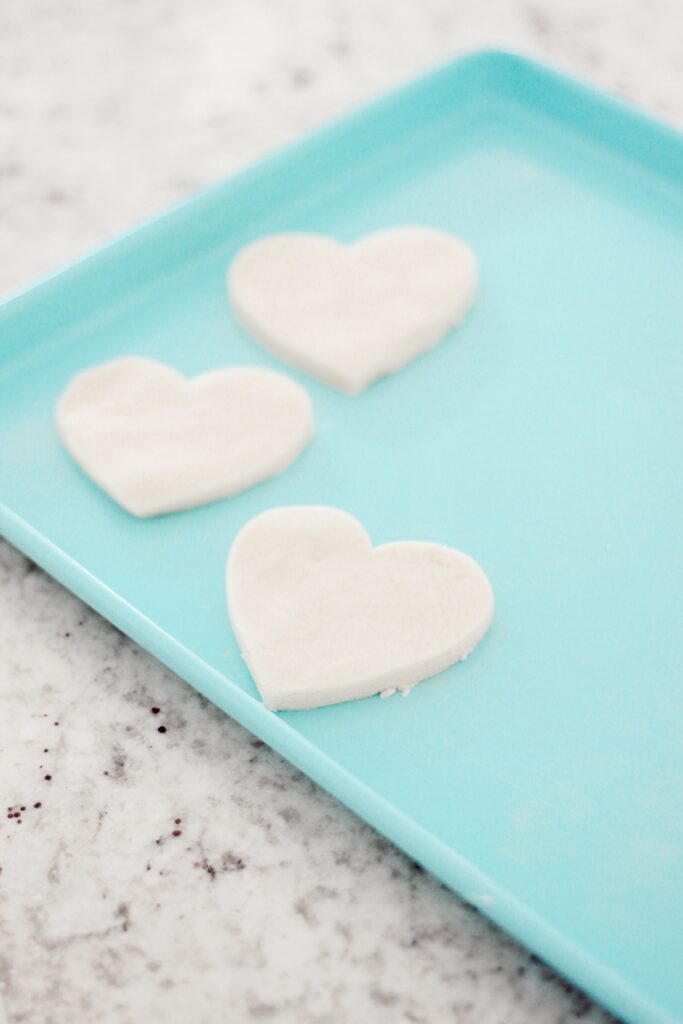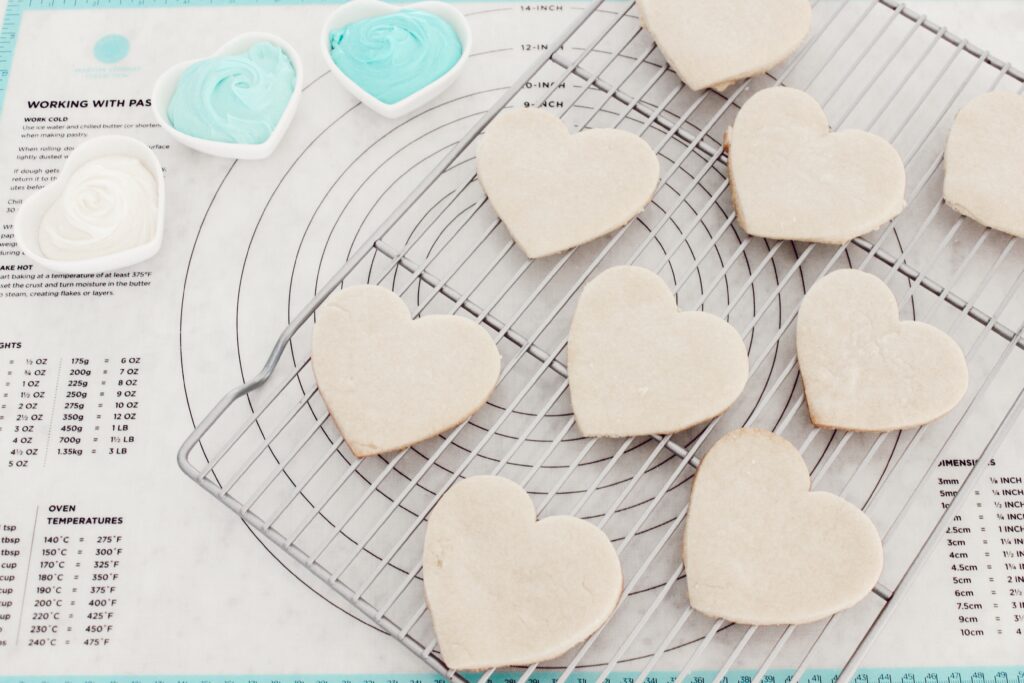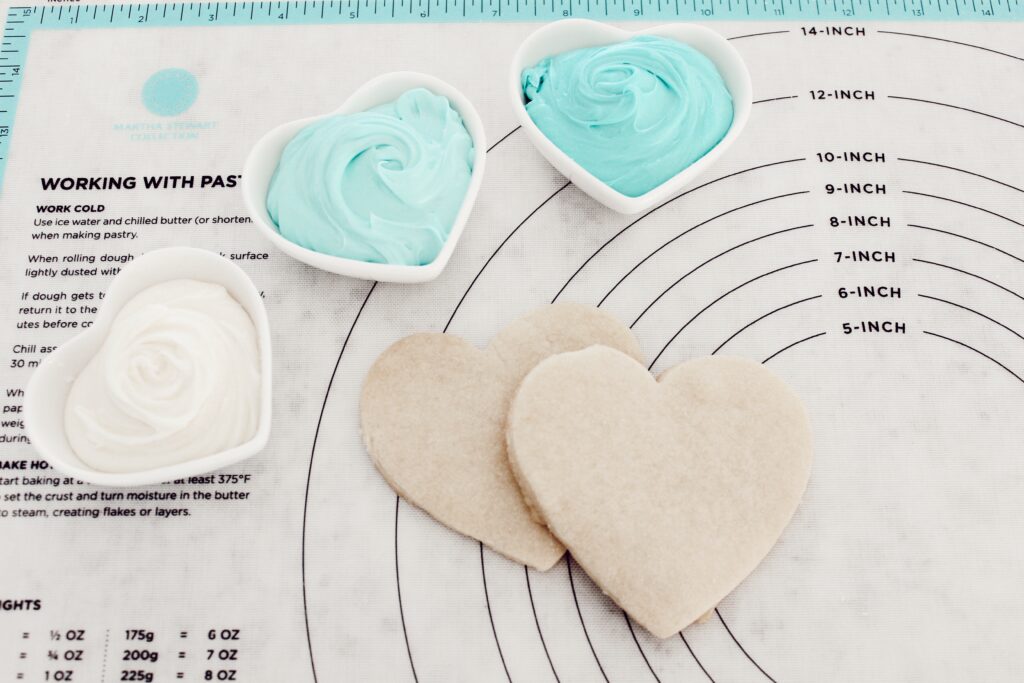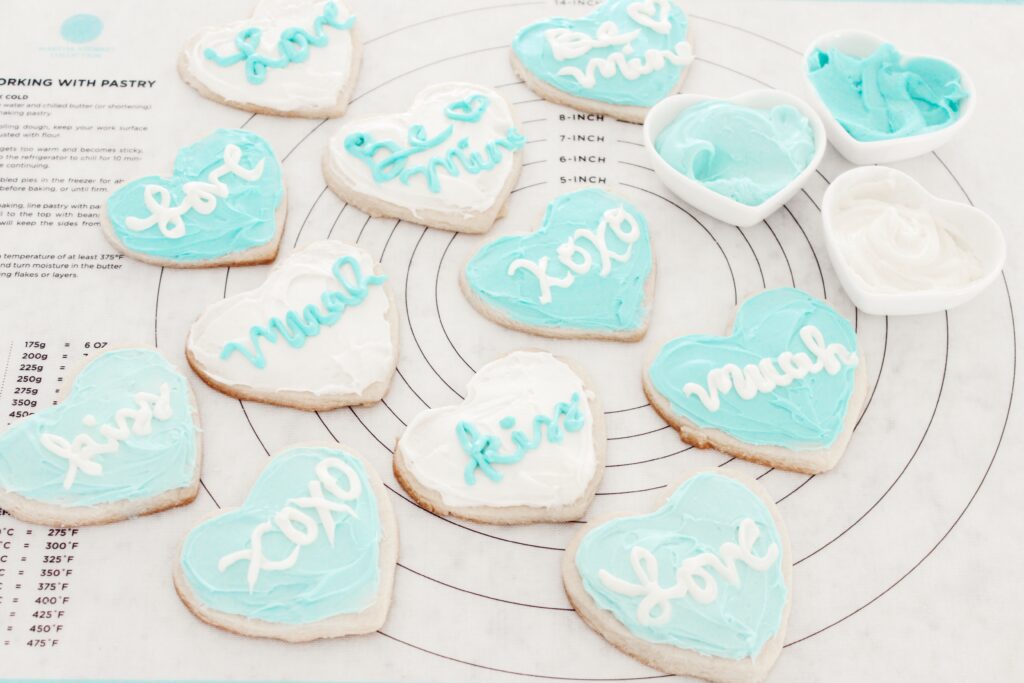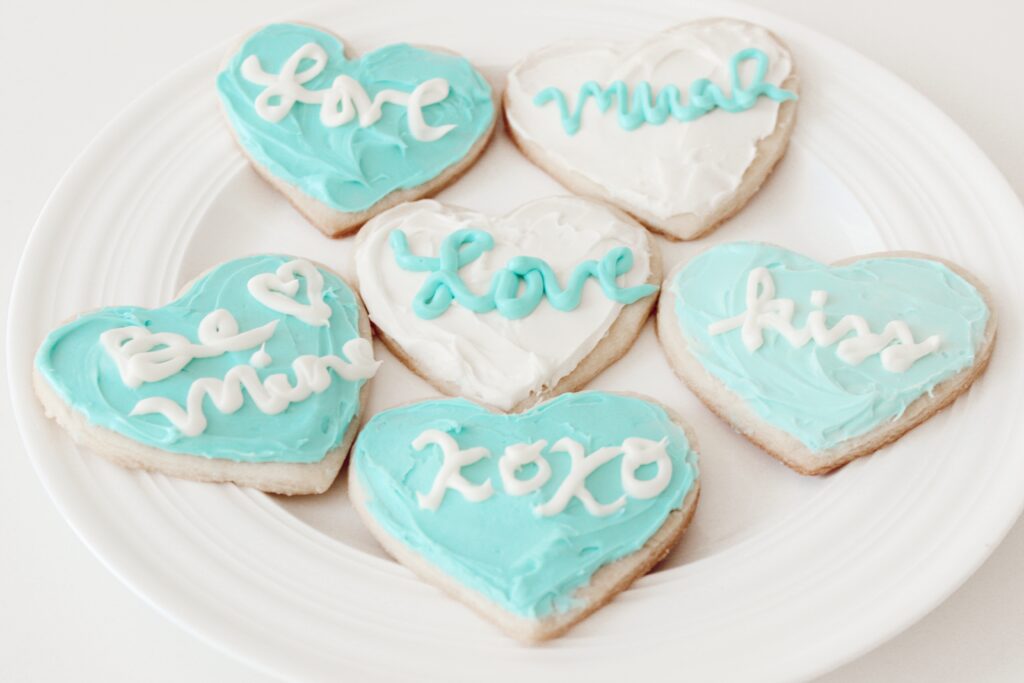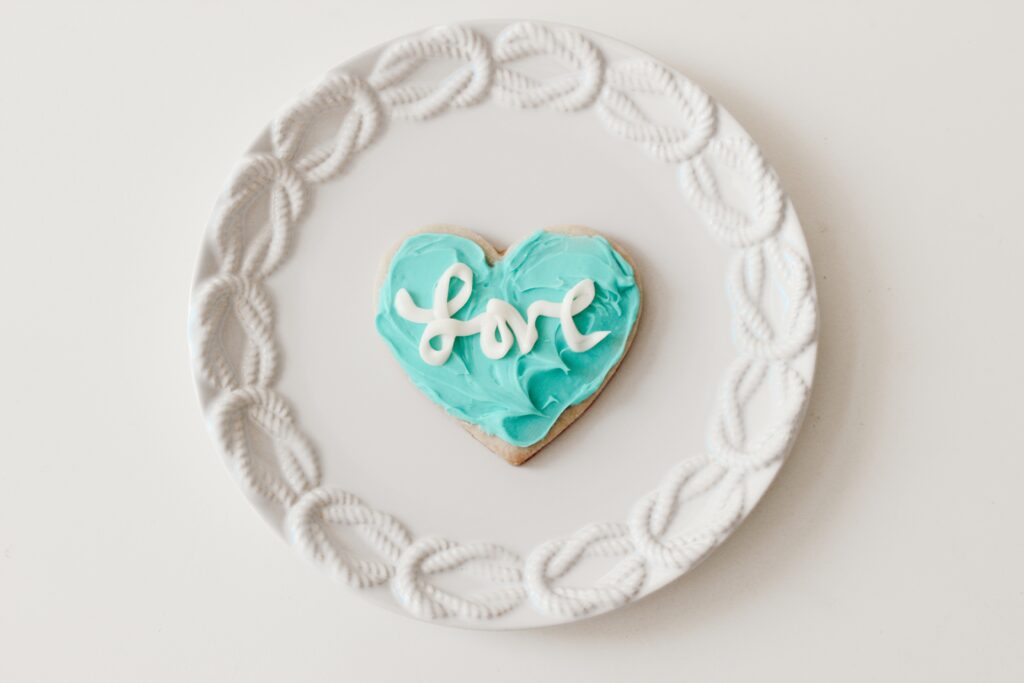 I mixed the frosting with some teal green food coloring. You don't need much, just 1 drop or 2 goes a long way! I wanted to personalize the cookies by piping the words, "love", "kiss", "be mine", "muah", and "xoxo."
My hubby was super happy with the cookies and has been taking them to work. <3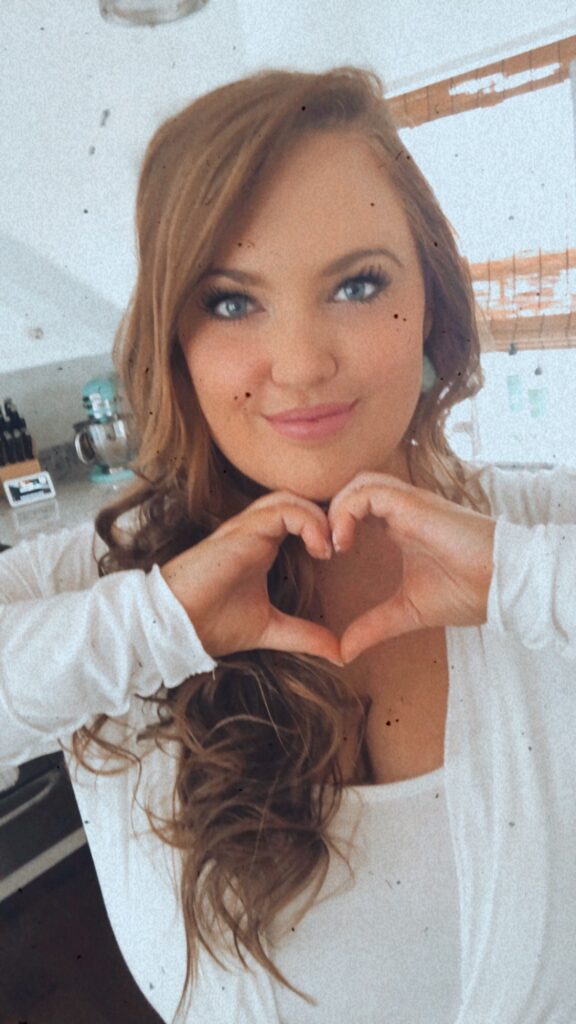 Thank you so much for stopping by! Have a wonderful Valentine's Day!
xo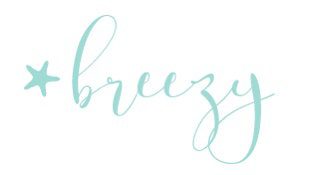 Shop this post. (Affiliate Links)
Interested in more Valentine's ideas from Breezy Designs? Check out my Flamingle Valentine's Tablescape!