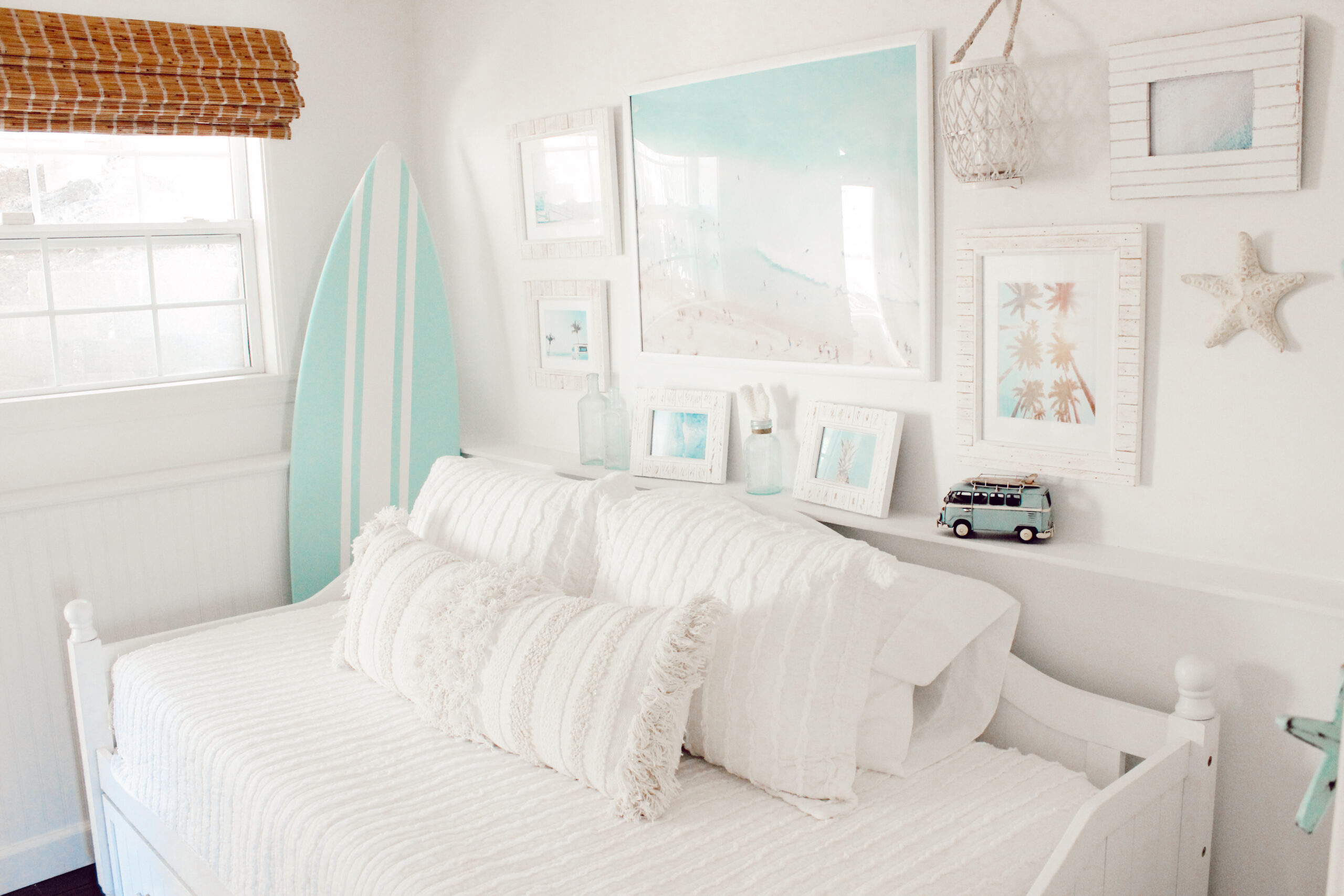 Happy Wednesday Friends!
Today I'm sharing my surfer studio! We are so happy living just a mile from the beach! It has always been a dream of ours to be beach dwellers! We decided to turn our downstairs room into an office/guest room and made it surf theme!
This post contains affiliate links.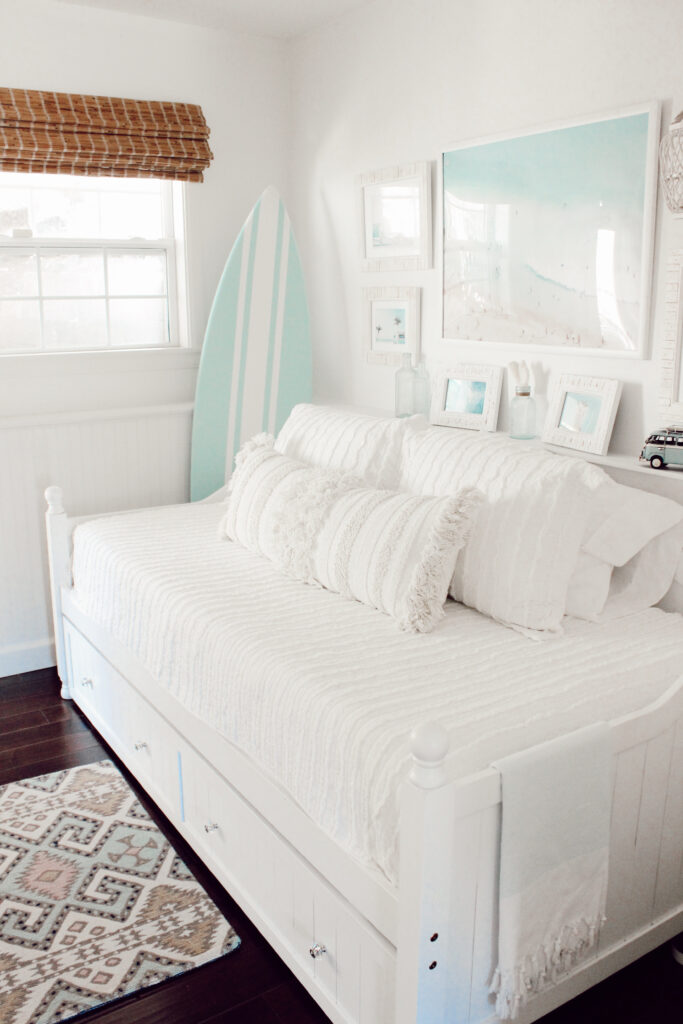 The downstairs room is a smaller space so I wanted to be able to have a couple sleeping options for guests when they visited so I found this beautiful coastal trundle bed! It has worked out great and is super comfortable!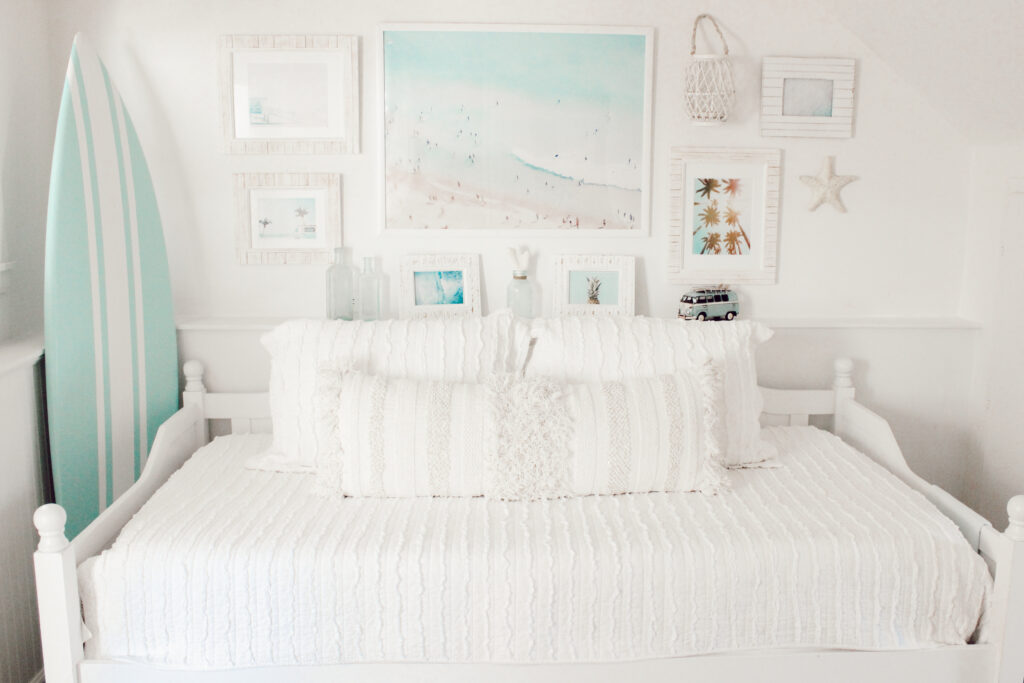 I wanted to have a white base for my decor but add pops of aqua. You can find the trundle bedding here. I bought two sets of bedding for the top bed and one for the bottom bed. It fits perfectly!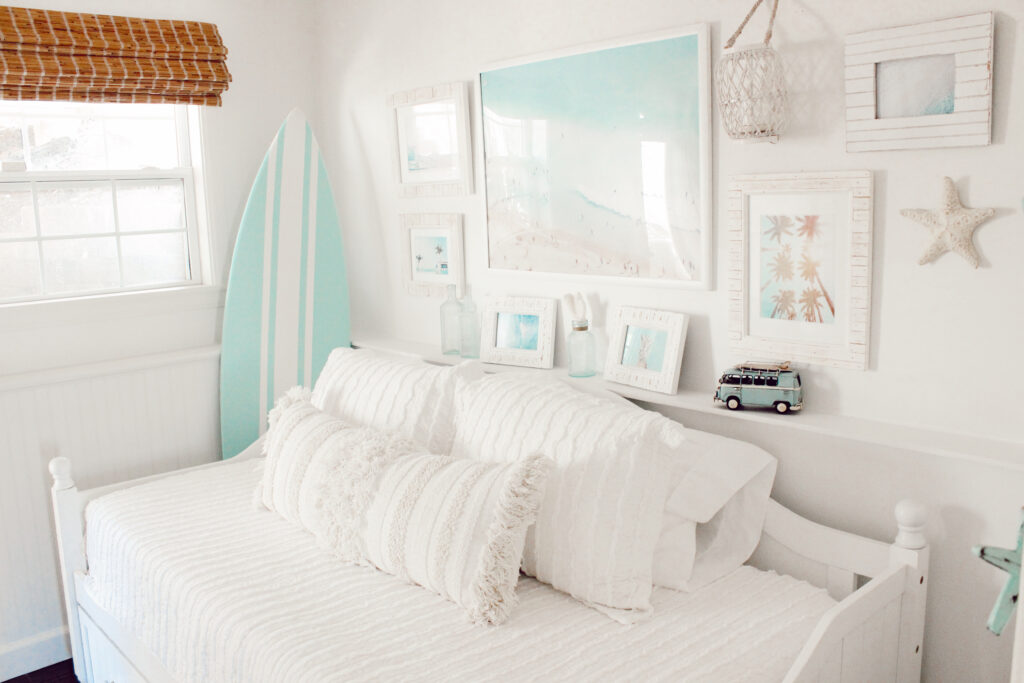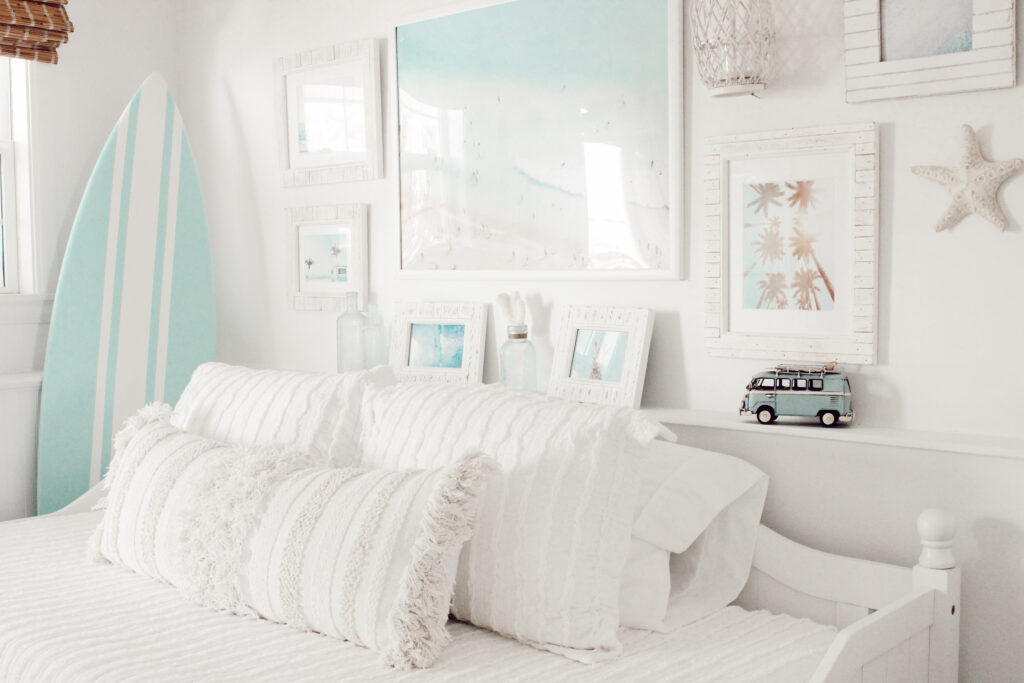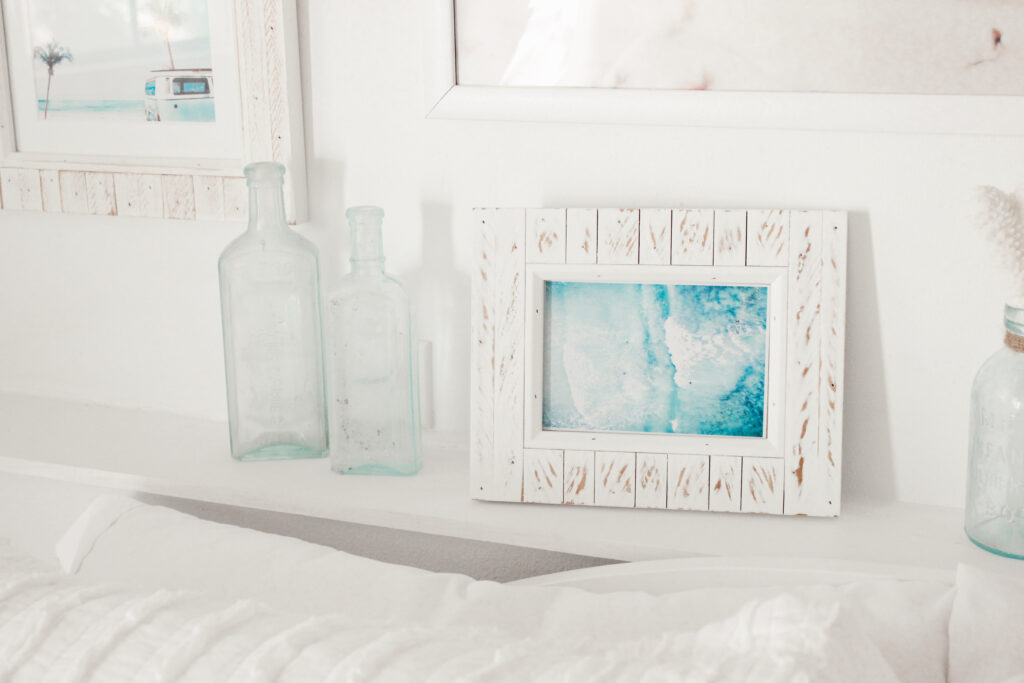 I've been collecting vintage bottles for a few years so I added them into the decor of the room. I love the color it adds to the white background.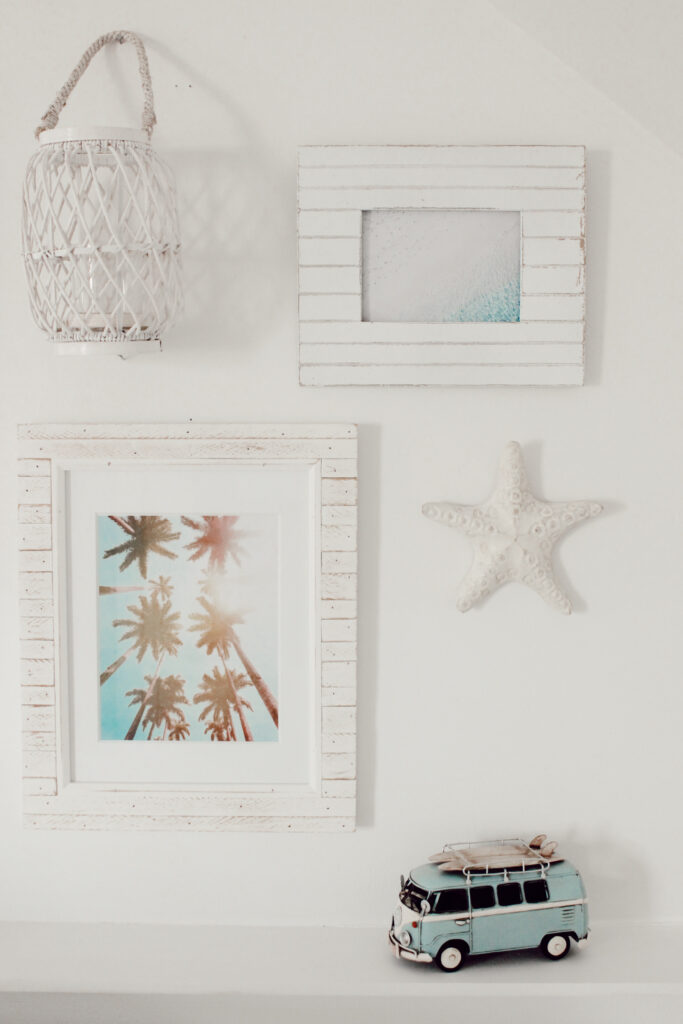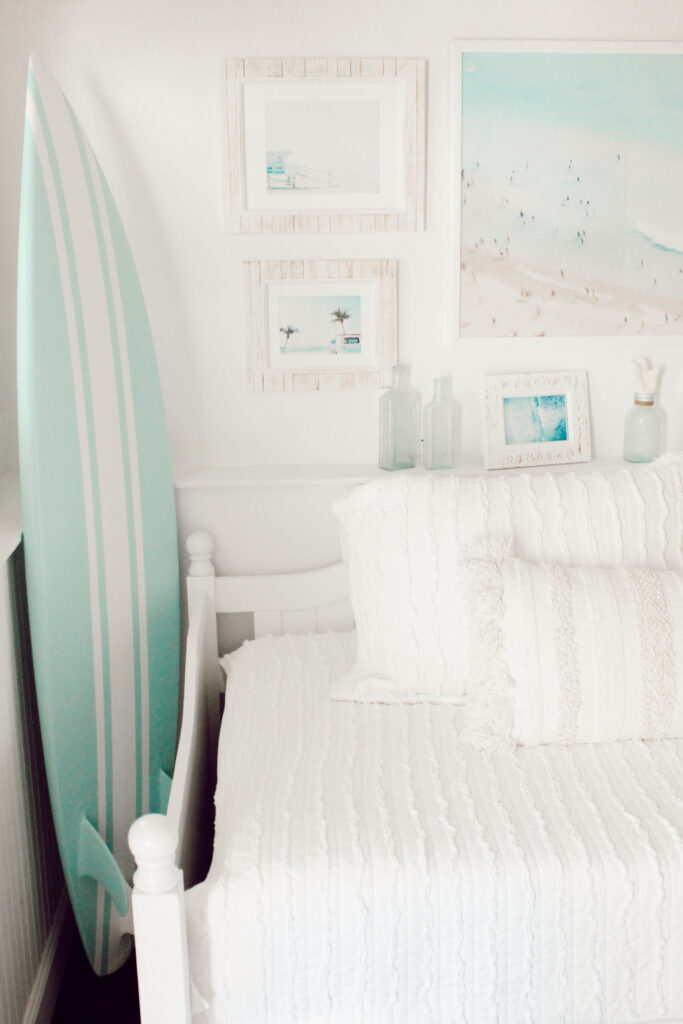 I love this surfboard so much. It recently was refreshed with a beautiful aqua color (thanks Dad)! I painted it yellow a few years back for our Hawaiian guest room. You can check it out here.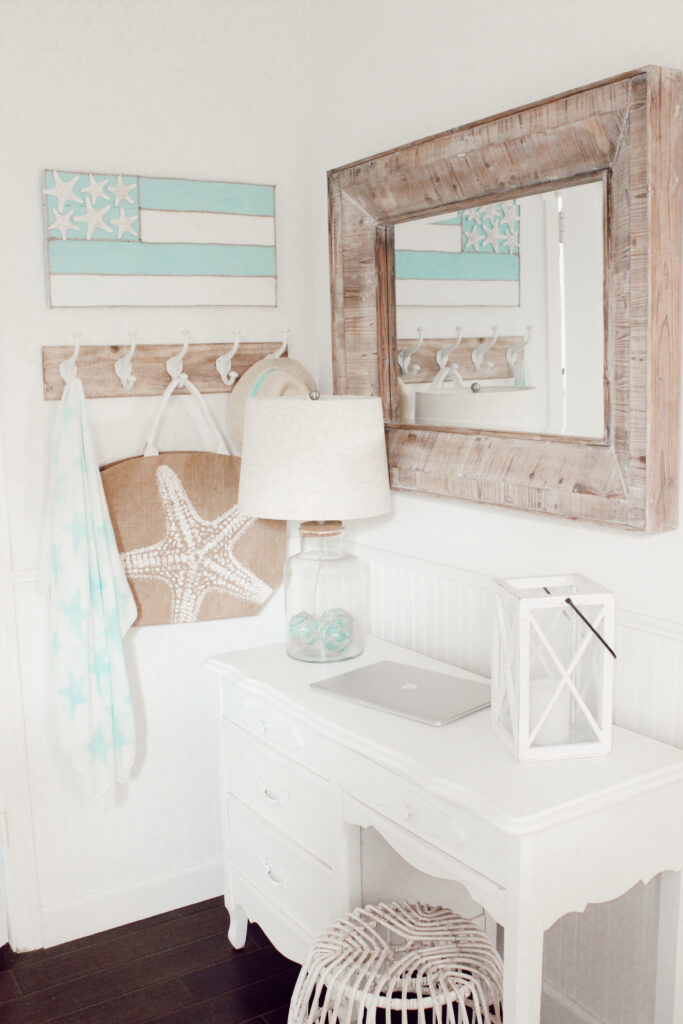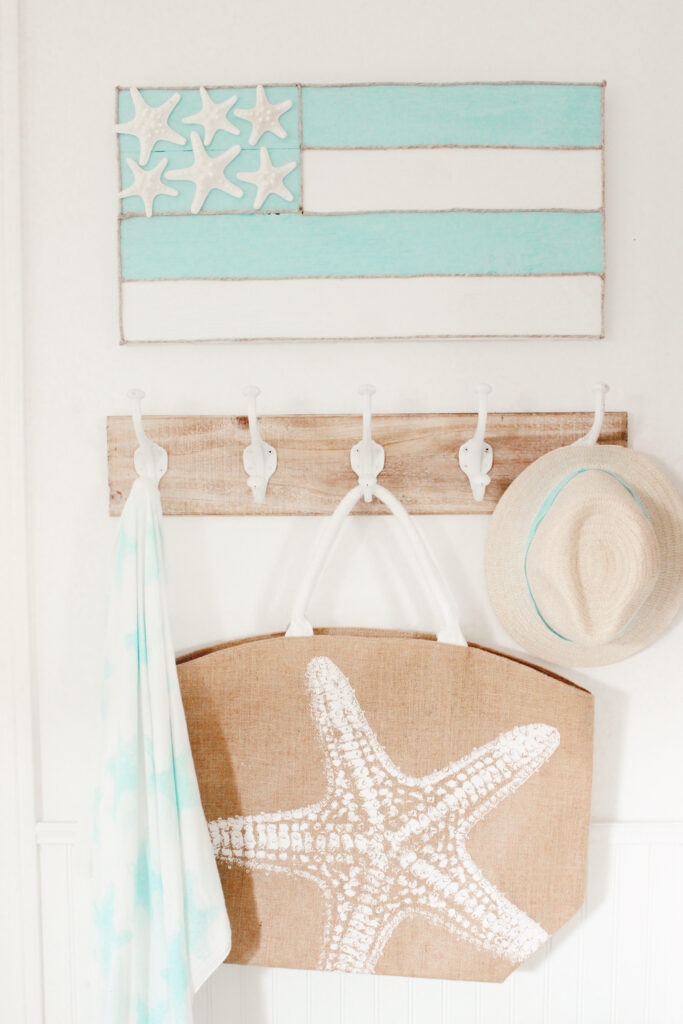 I was so happy to use my Coastal flag in this room! You can check out how I made this flag here.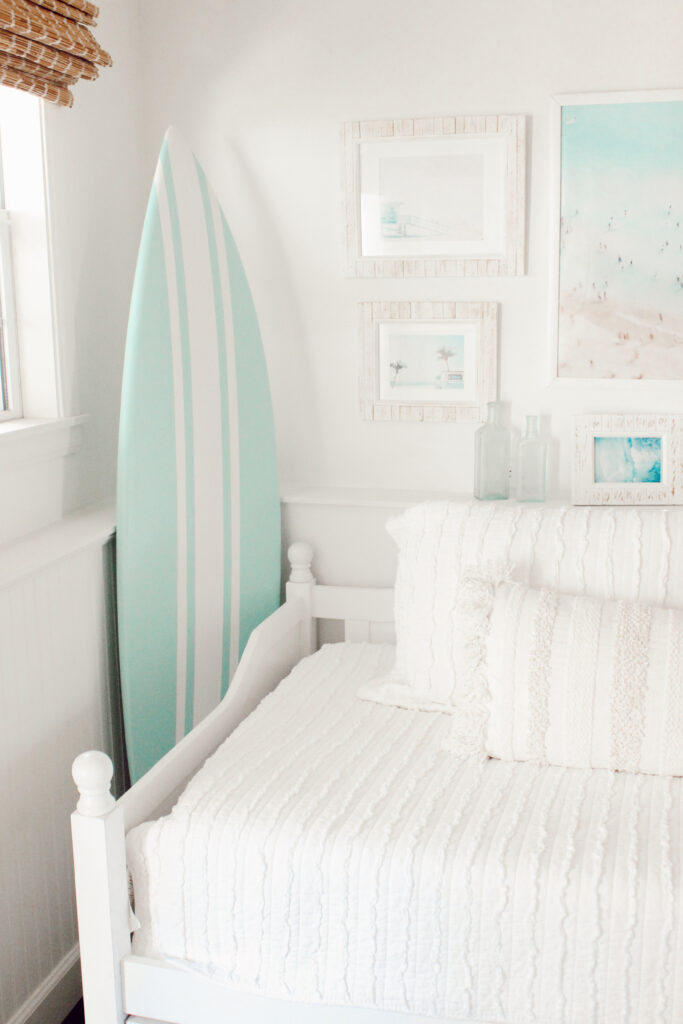 I hope you enjoyed my Surfer Studio Reveal! You can shop this post below!
Thank you so much for stopping by! Don't forget to subscribe so you can stay up to date with Breezy Designs! Stay safe and have a good rest of your week sweet friends!
xo,