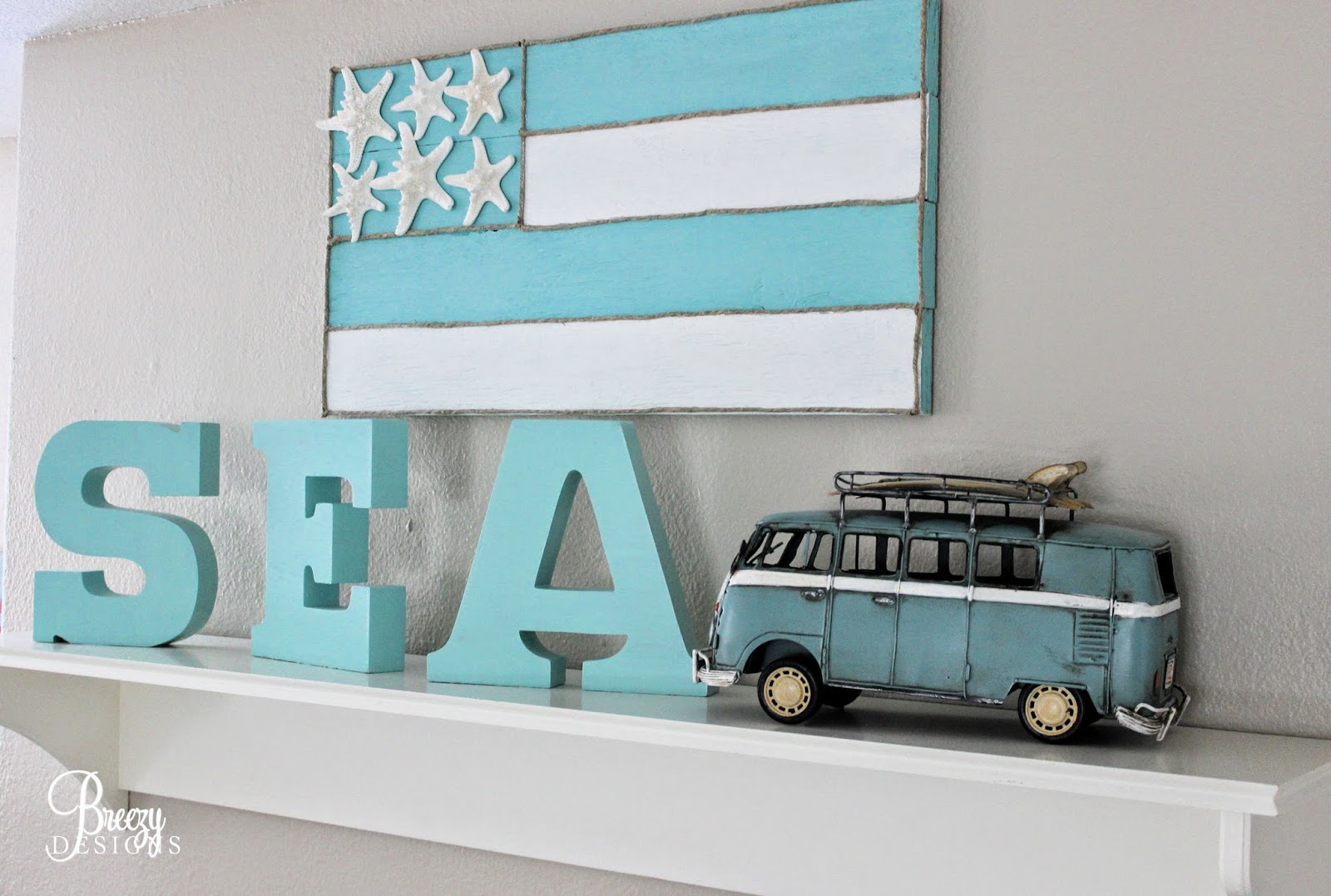 Happy First of July!
I can't believe that The 4th of July is around the corner! I just love the 4th! It's such a fun Holiday!
Today I'm sharing my Starfish and Stripes Flag!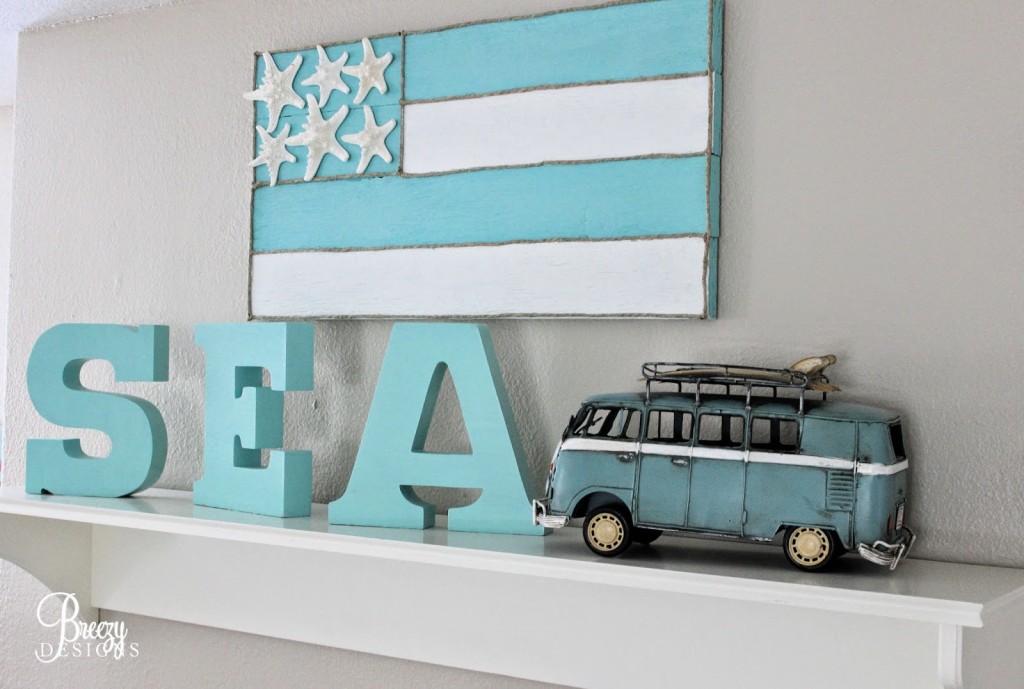 I started out by going to my local Lowes store and asked one of the employees where they keep the scraps of lumber that they don't use. I ended up finding the perfect piece of wood that I could cut down into four-24″ pieces. With the help of my sweet hubby we connected the wood pieces together. I didn't have any other wood pieces to attach to the back,
so being a Painter's daughter, I used a few paint sticks I had lying around.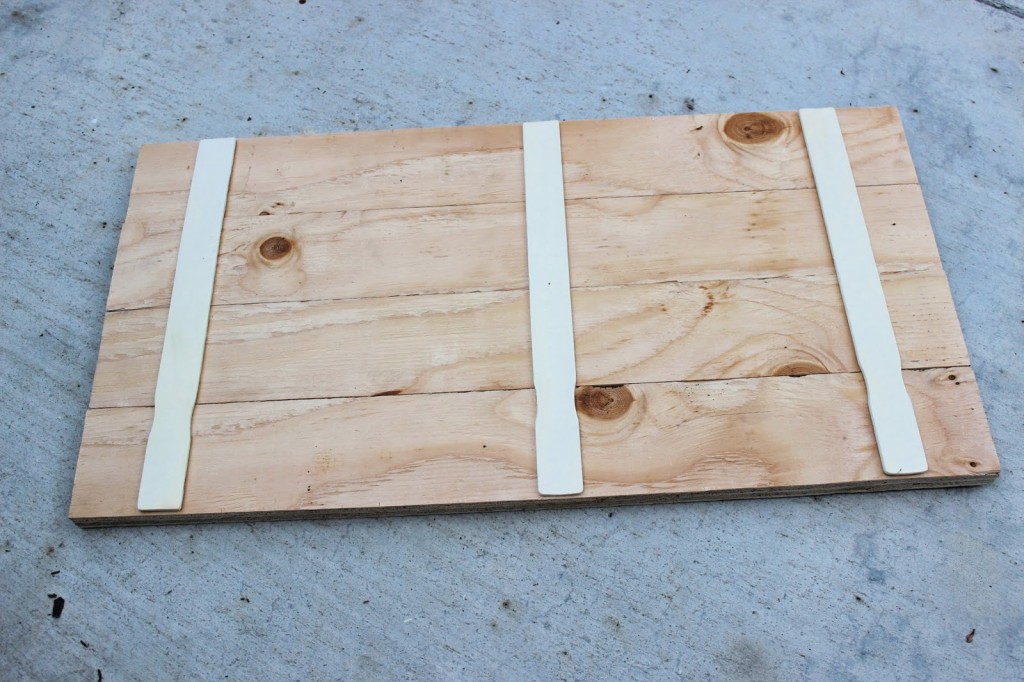 I then attached each paint stick to the back of the wood.
Make sure to use short nails so it doesn't go all the way through to the front of the wood.
I then attached hangers on the back of the wood. Make sure to use 2 to support the whole flag.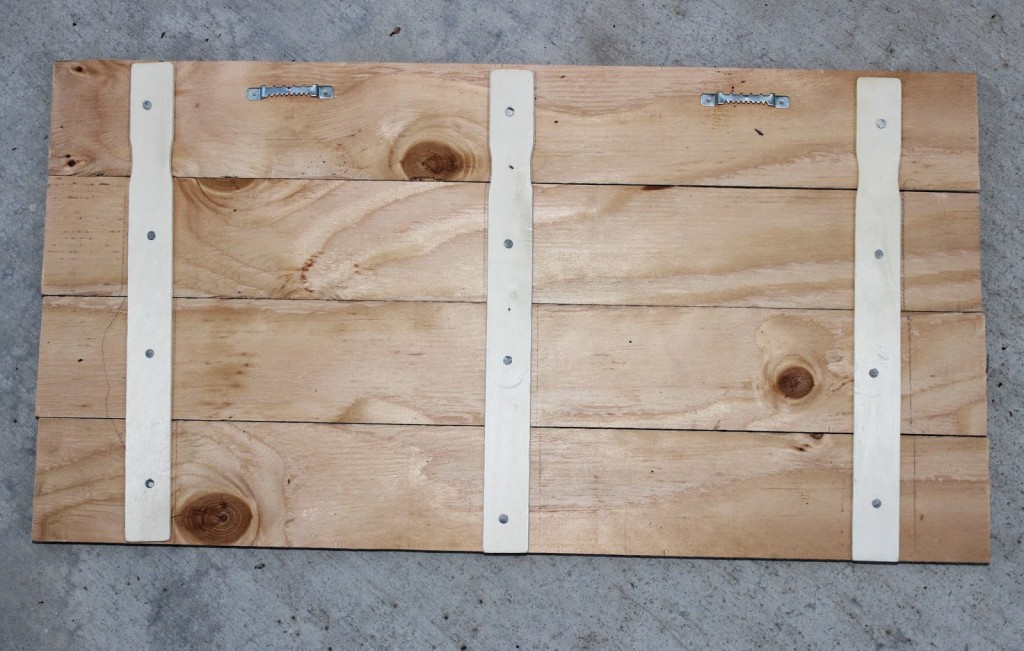 After the construction was done I started on the fun part! Painting!!!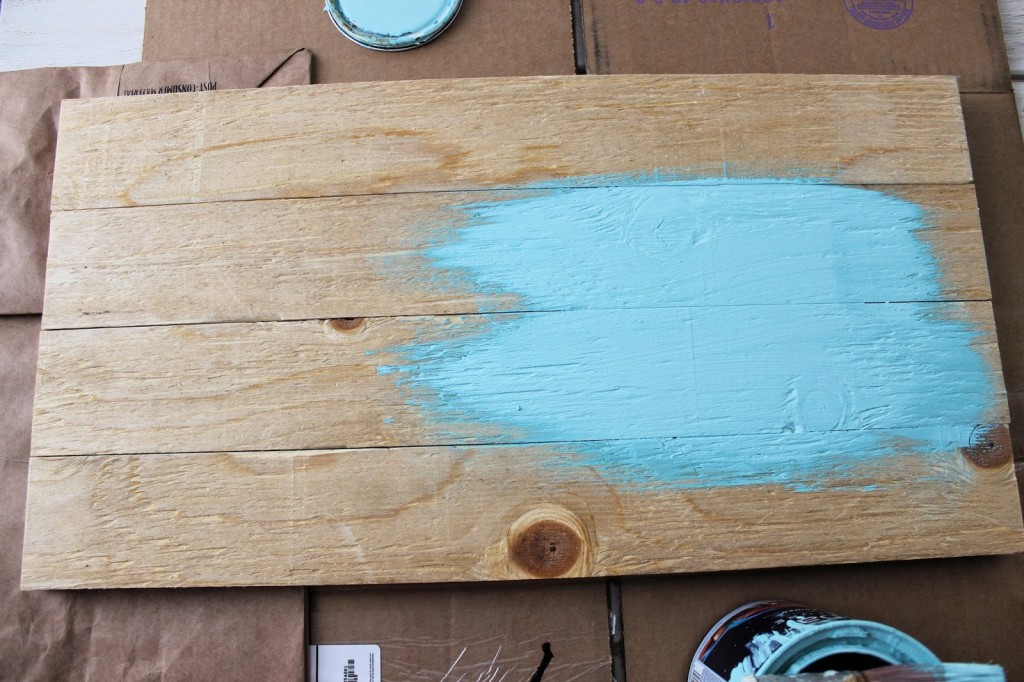 I covered the whole area with one of my favorite colors: Gentle Wave by Valspar at Lowes.
I just love this color! So rich and cheerful!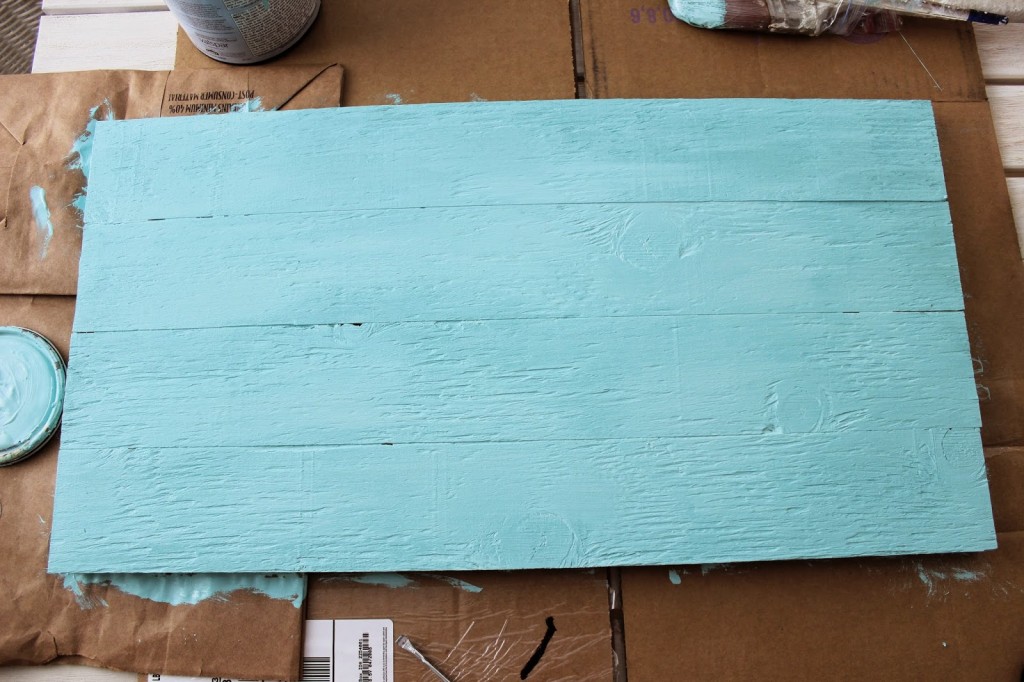 I then used painters tape to section off the parts of the flag that I was going to paint white.
I placed my starfish down to get the spacing just right.
DON'T FORGET TO BACK FILL!
So important when painting stripes is back filling the painters tape with the base color
so their is no bleed through of the white onto the aqua.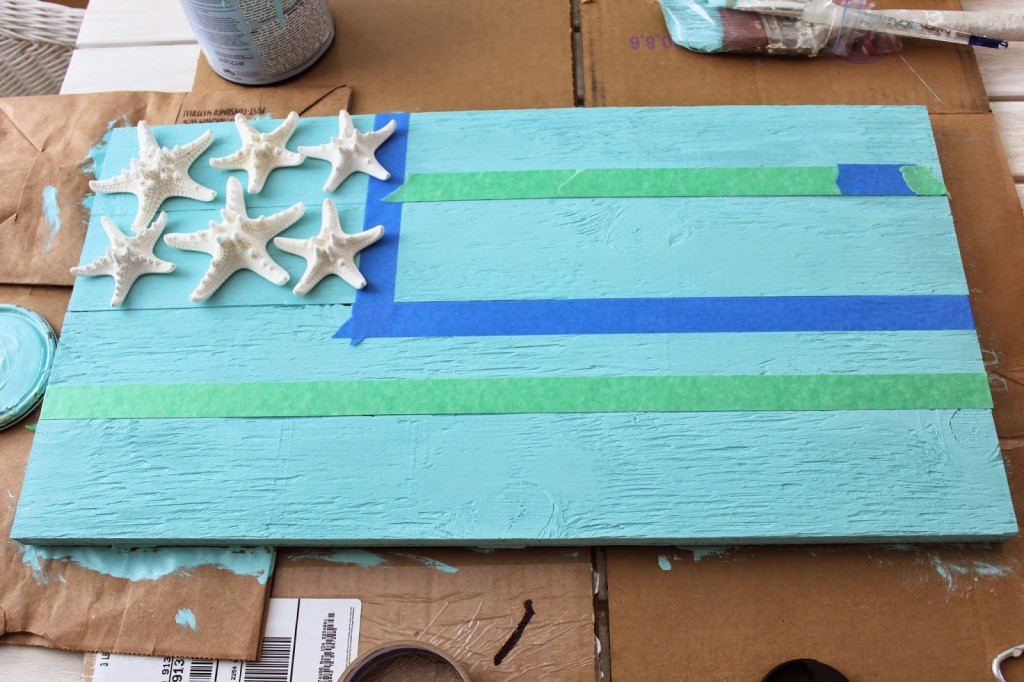 After the back fill paint dried I then added the white stripes.
I used the color: Pure White by Sherwin Williams. It's my go to white paint!
Before the white paint dried too much I carefully removed the painters tape.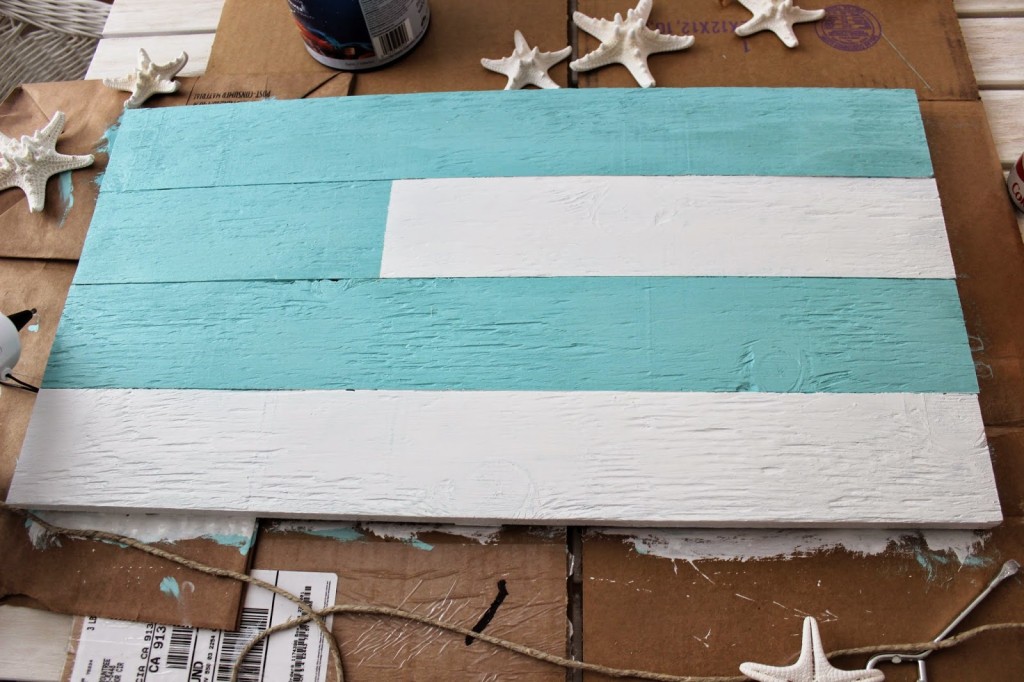 I then attached the starfish.
I laid them out first where I wanted them to be and hot glued them down one at a time.
I felt after I added the starfish that the flag needed something more.
I then hot glued the Jute Rope I had in my craft drawer (from Michael's) and lined each row of stripes as well as the whole rectangle of the flag and area around the starfish.
It finished it off nicely and gave it a rustic feel.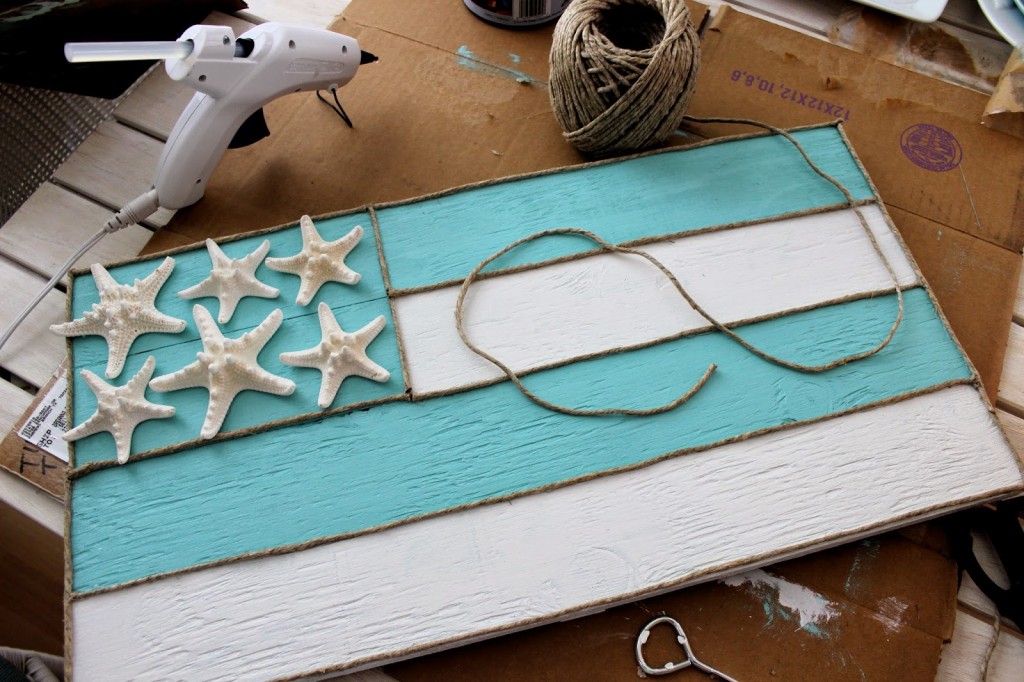 The finished product!
I'm so happy with it! I put it in my loft above my S-E-A letters and Tin VW Bus.
It's a wonderful addition to my space!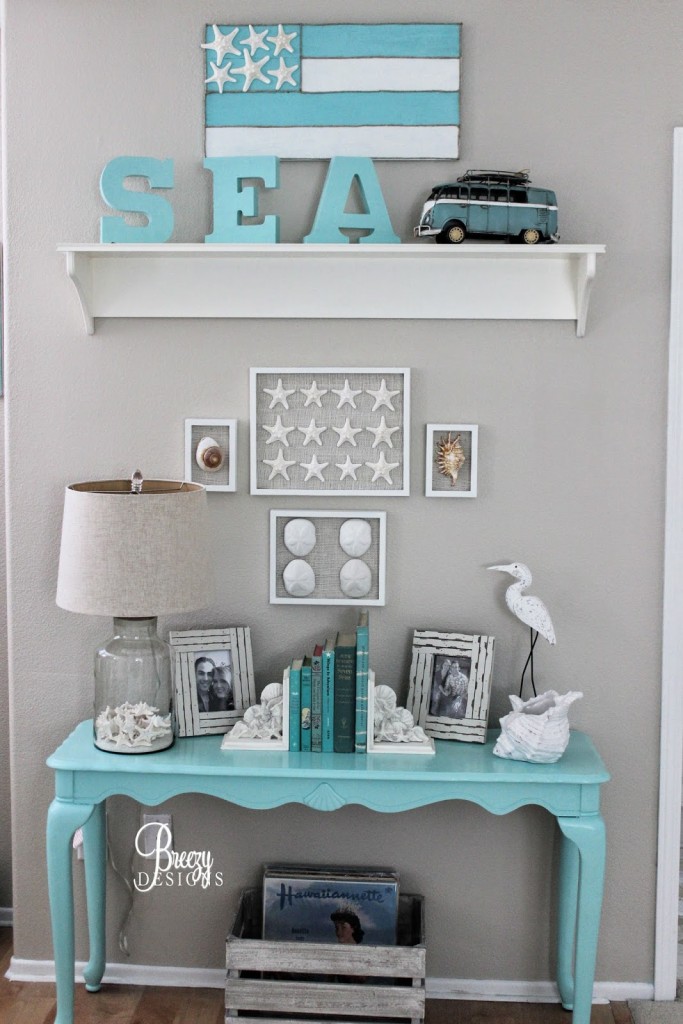 Starfish and Stripes!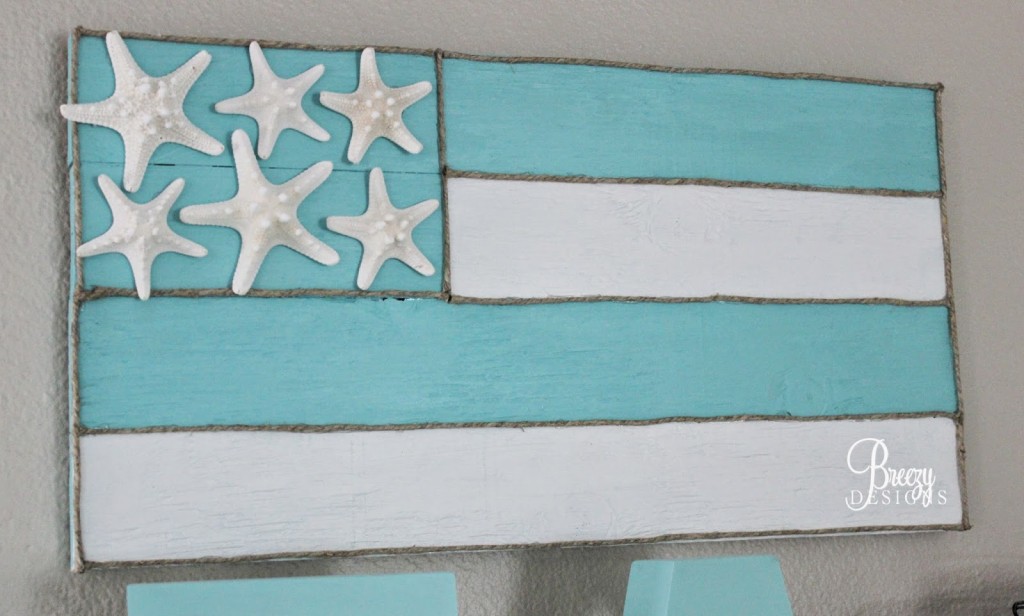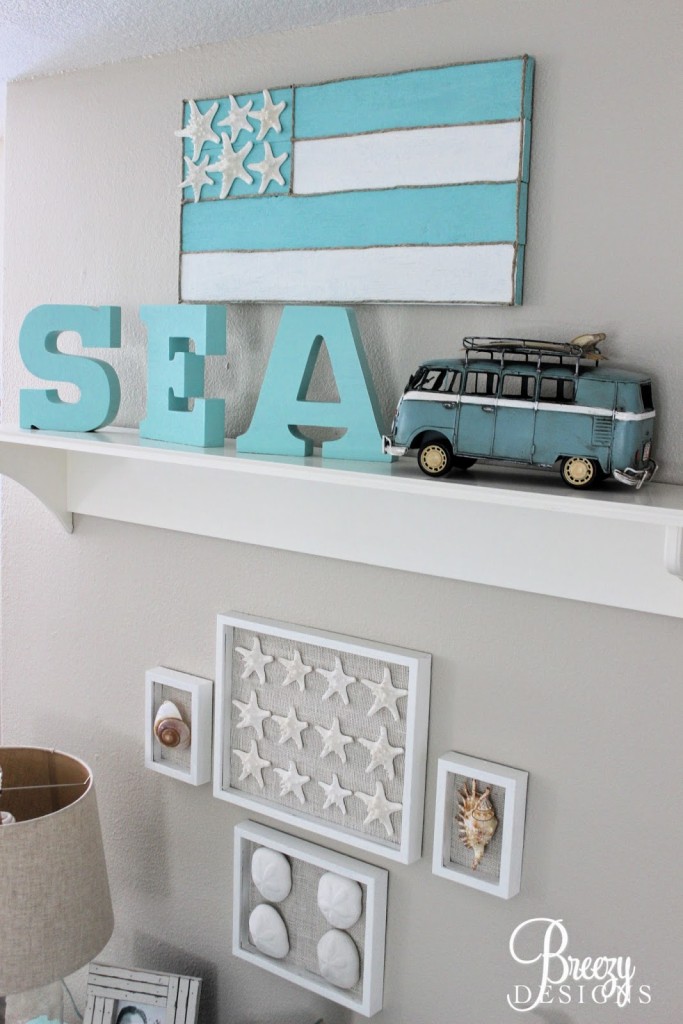 Have a Happy and Safe Fourth Of July!
XOXO