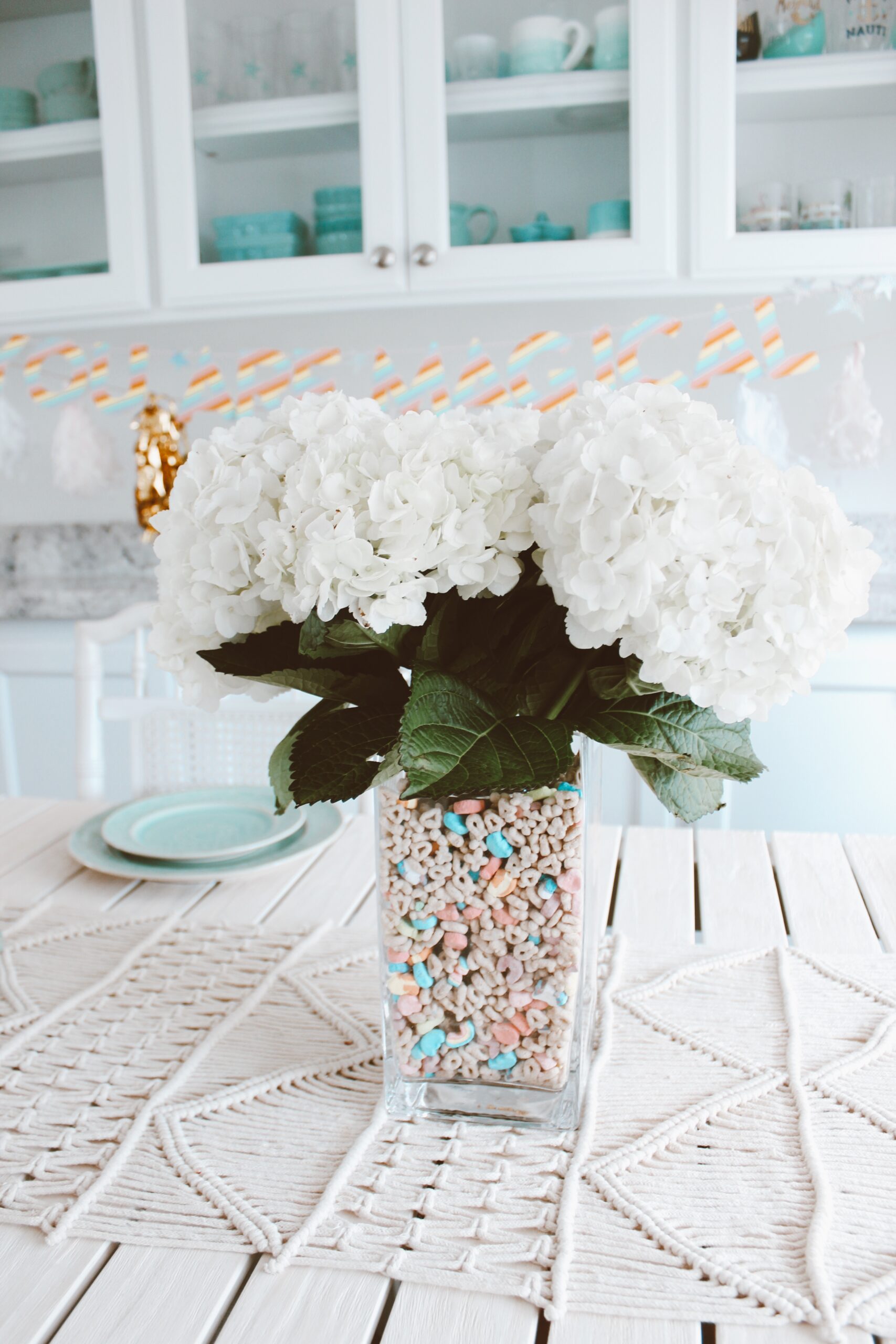 Happy (almost) St. Patrick's Day lovelies!
I hope everyone is hanging in there and staying safe! We are practicing our social distancing and doing our part in flattening the curve. We are all in this together. <3
One of my favorite Holidays is upon us! St. Patricks Day! I wanted to share a fun Lucky Charms Floral Arrangement with you all! It's super simple and will give your space a pretty and cheerful St. Paddy's Day look!
This post contains affiliate links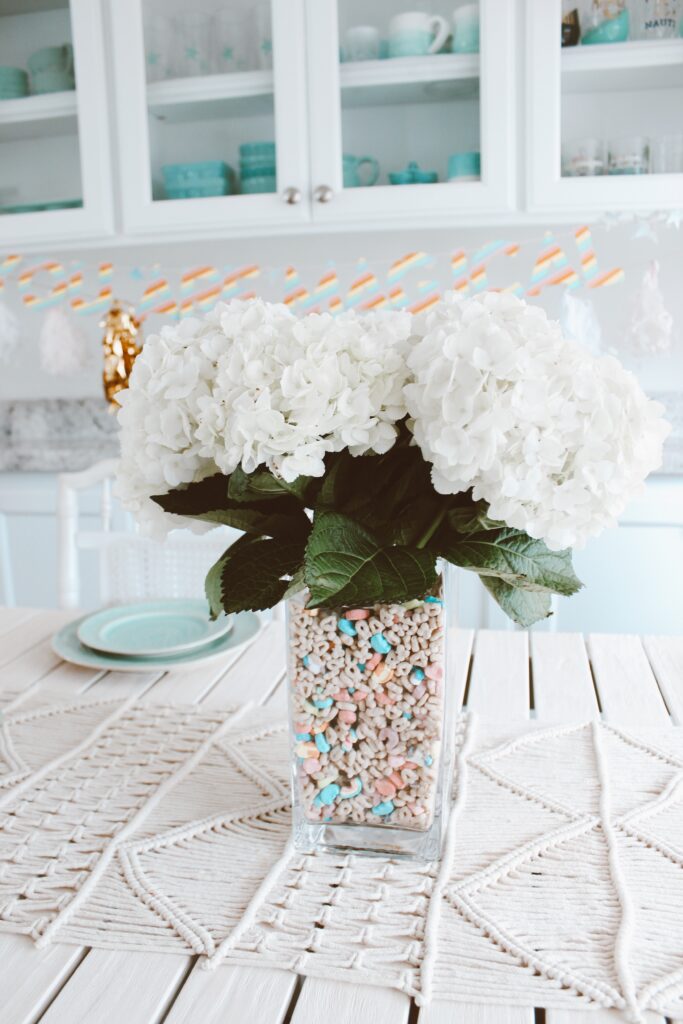 Start by gathering your supplies. A box of Lucky Charms, flowers of your choice, (I used hydrangeas) a large vase and a small vase.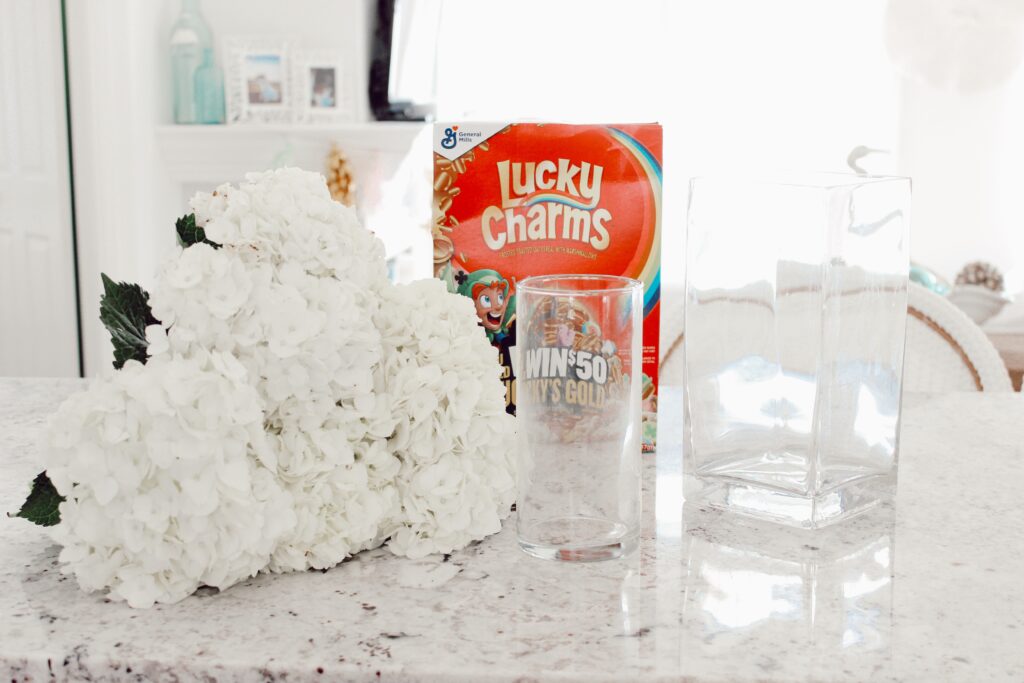 I filled the smaller vase with water and covered it with a piece of plastic so that when I poured the Lucky Charms on the sides they wouldn't fall into the water.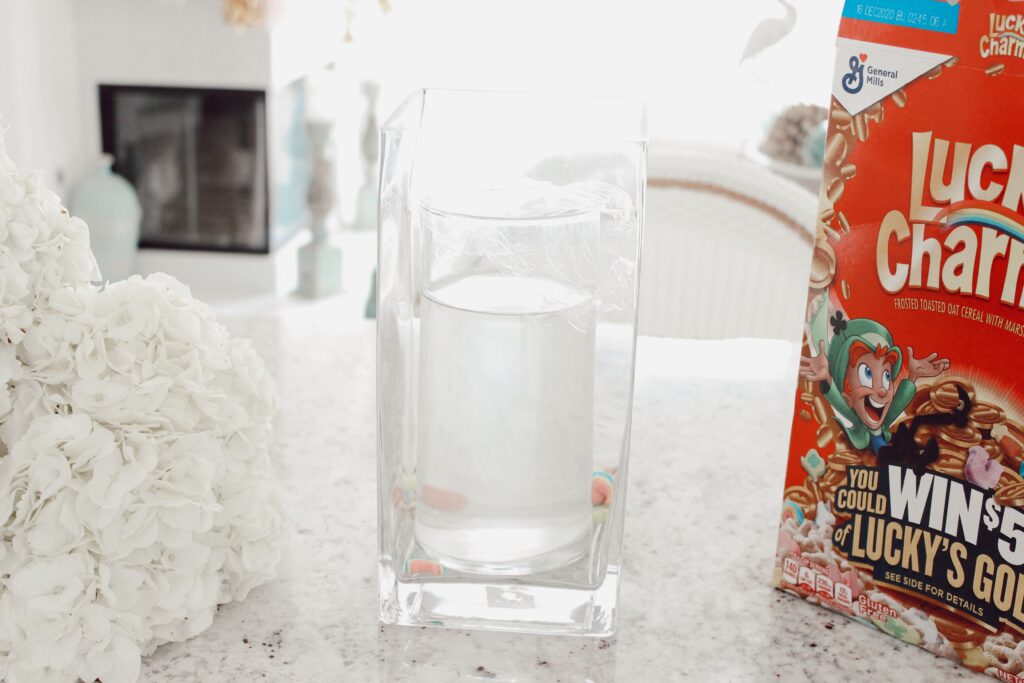 I then pour my Lucky Charms into the sides of my large vase and only go up to the height of the smaller vase.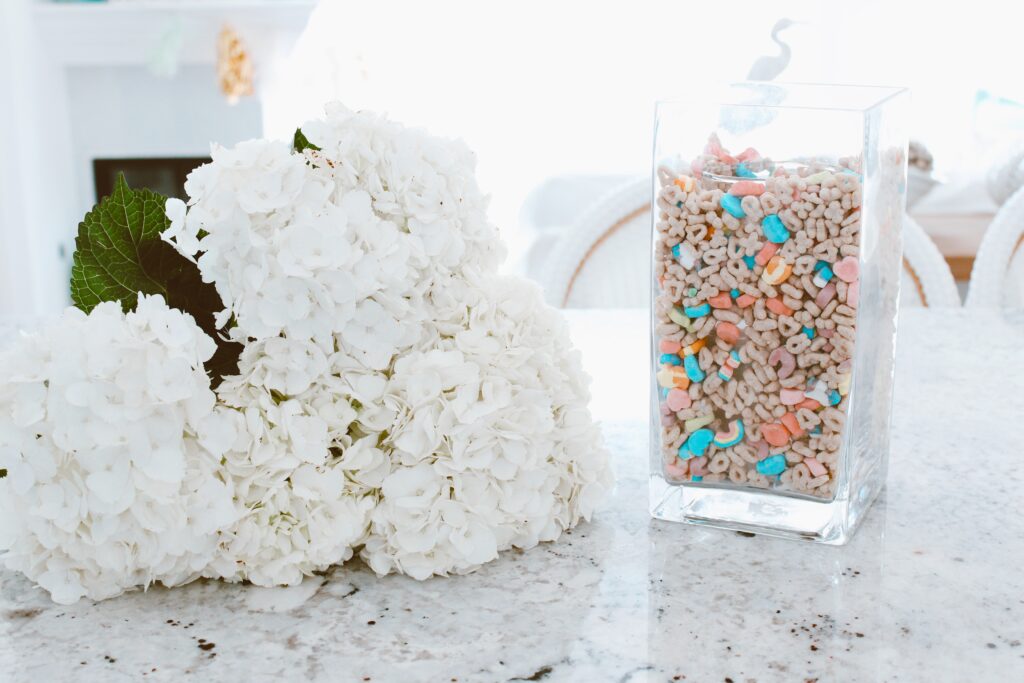 I then cut my flowers to size and add them into the vase with the water. It's super simple and a fun decor piece for St. Patrick's Day!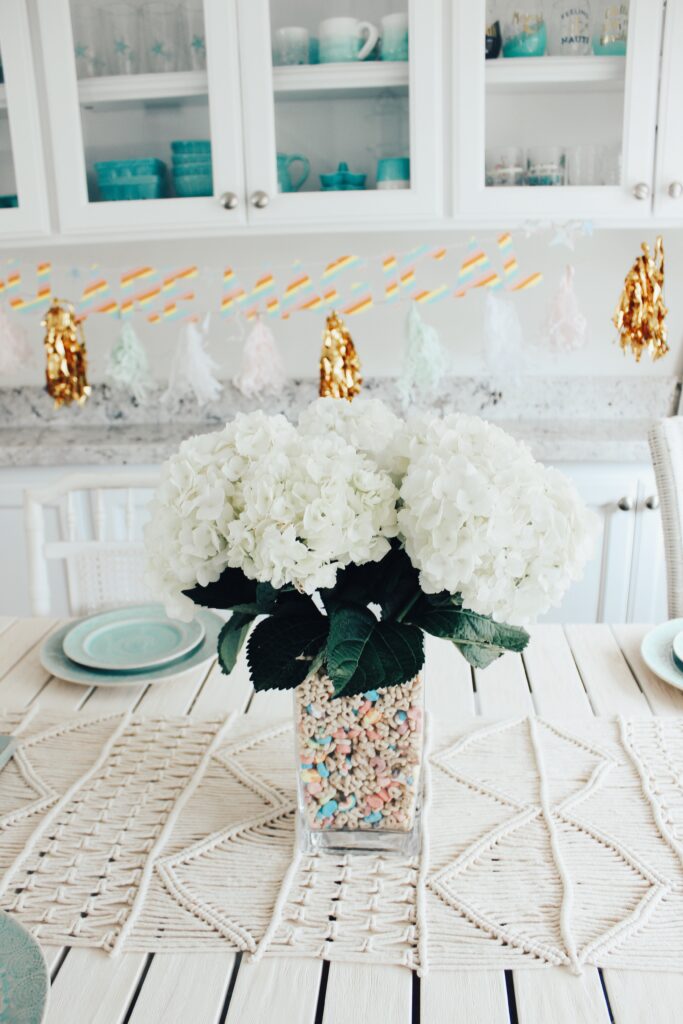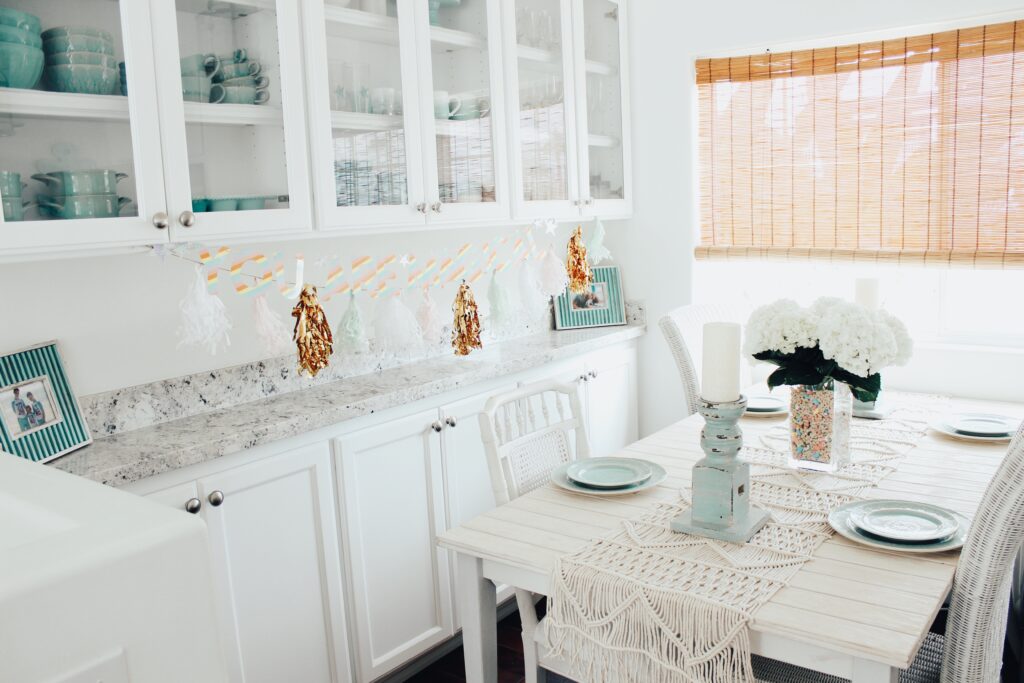 I hope you enjoyed this fun and easy tutorial!
Have a safe and Happy St. Patrick's Day!
xo