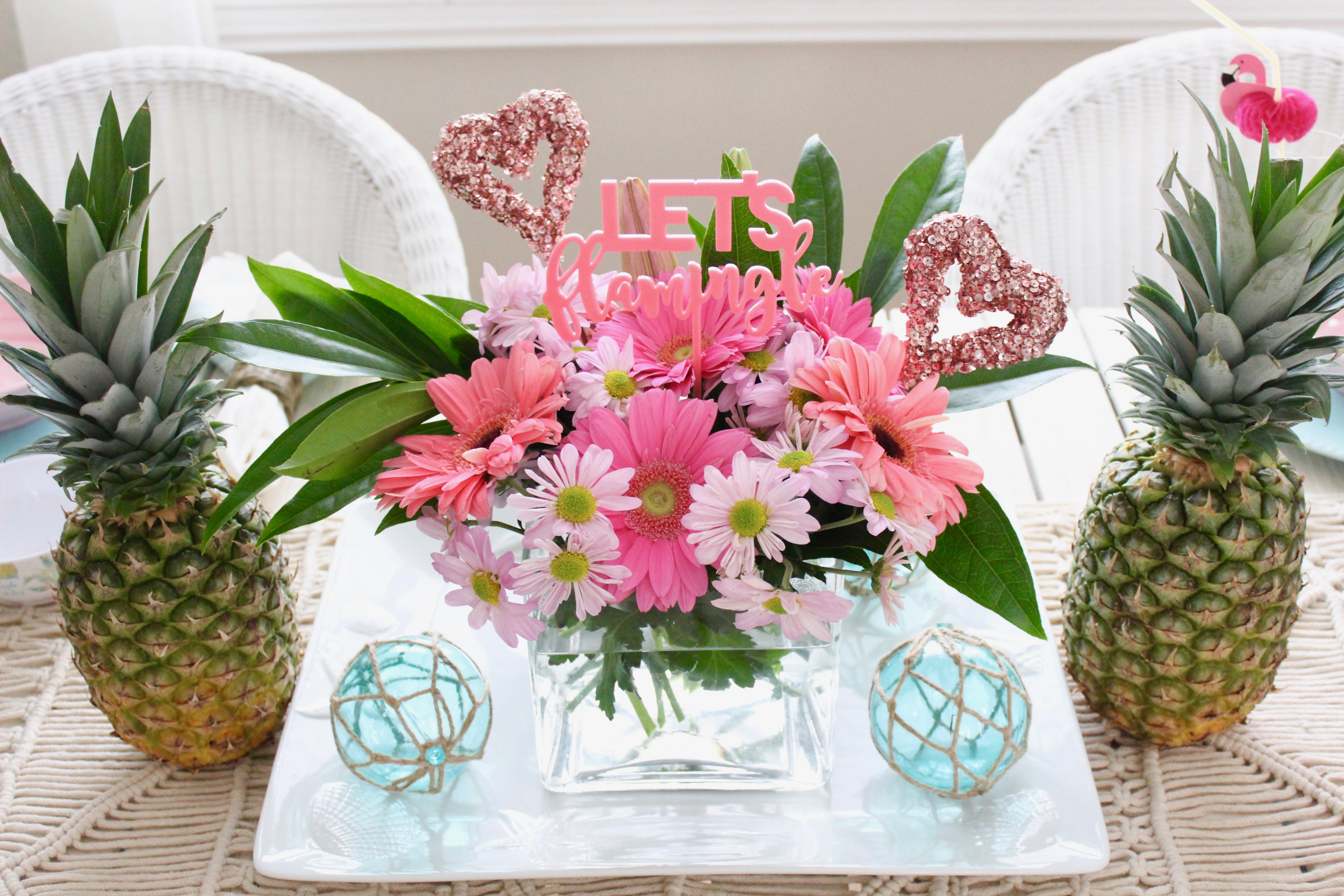 Happy Friday Friends!
I can't believe it's February! I feel like January flew by! February is one of my favorite Months! Not only is it Valentines Day but it is also the month that I went on my first date with my hubby. In honor of my sweet hubby and our Hawaiian wedding, I'm sharing with you a fun little Tropical Valentine Tablescape!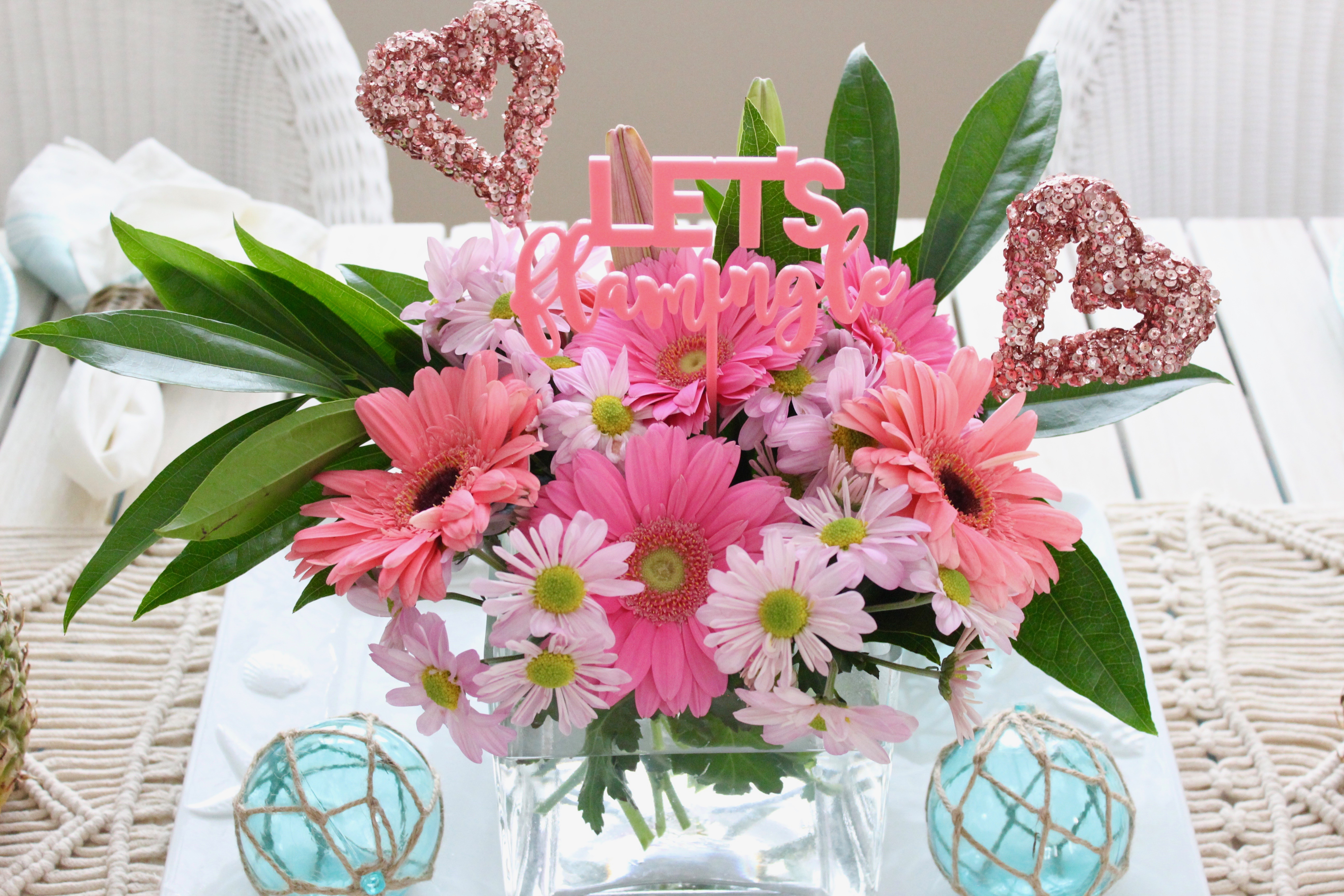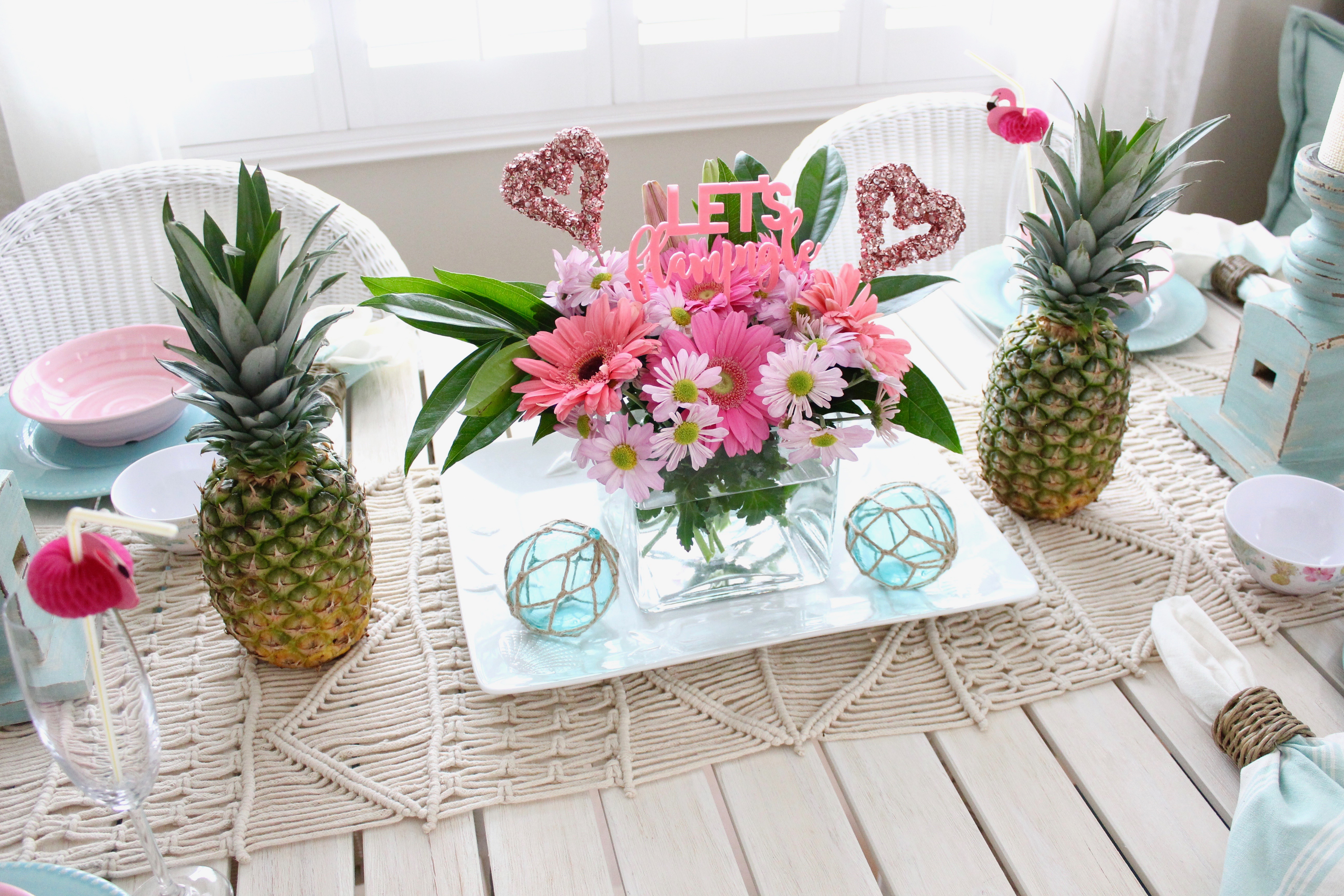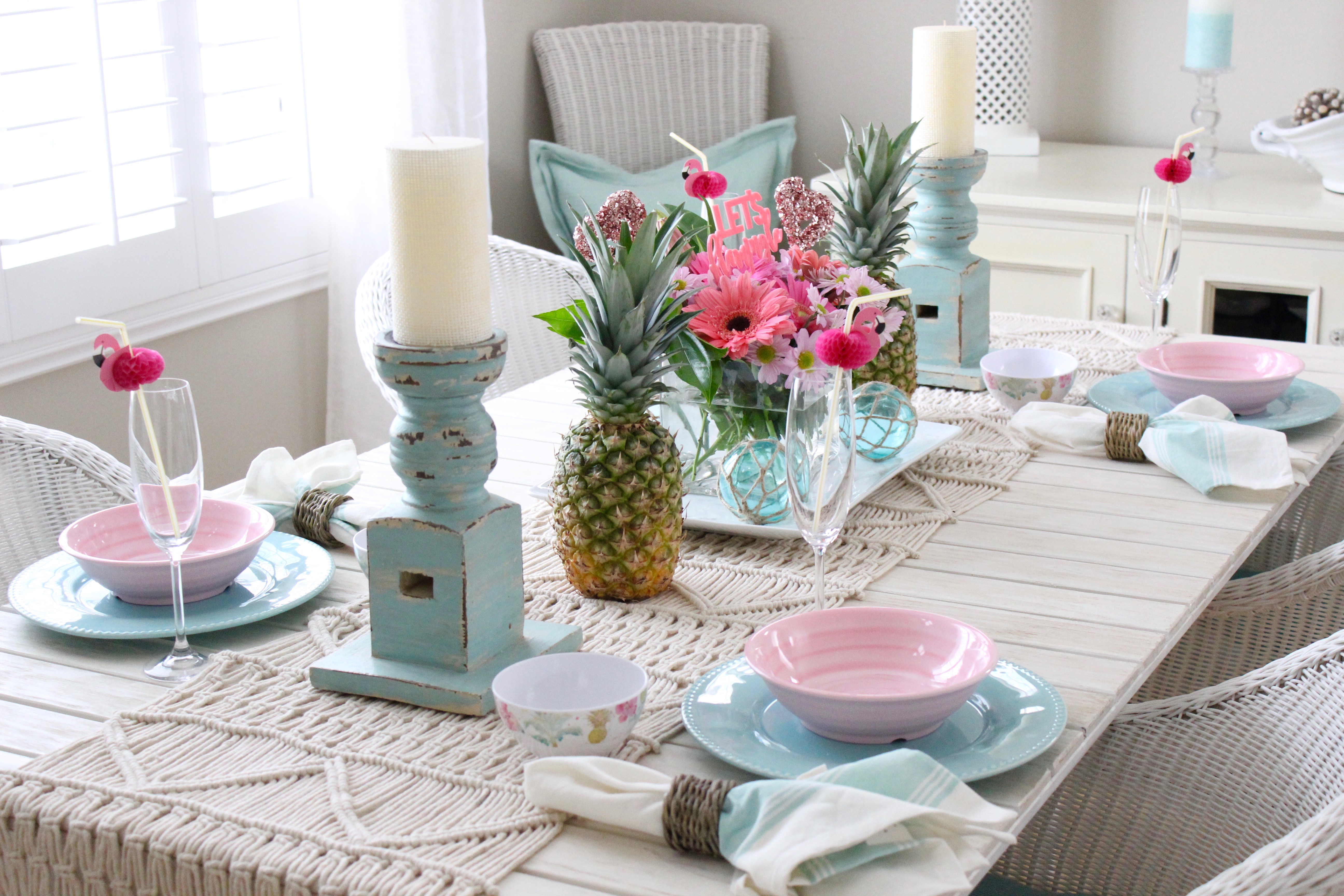 I love Gerber Daisies. I found these at my local grocery store. They added that perfect pop of pink to compliment my bowls on the table.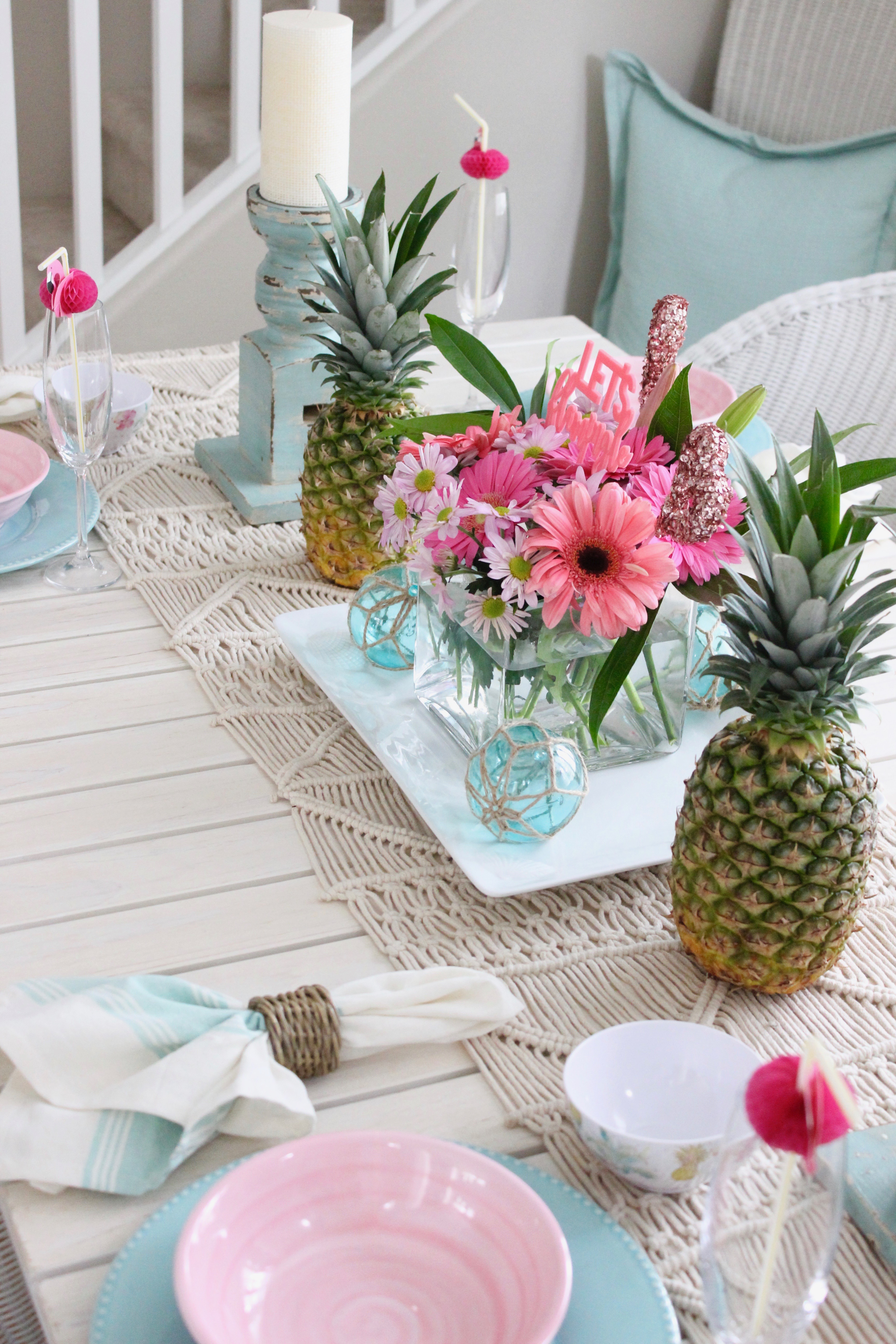 I love these flamingo straws! They add a fun addition to any drink!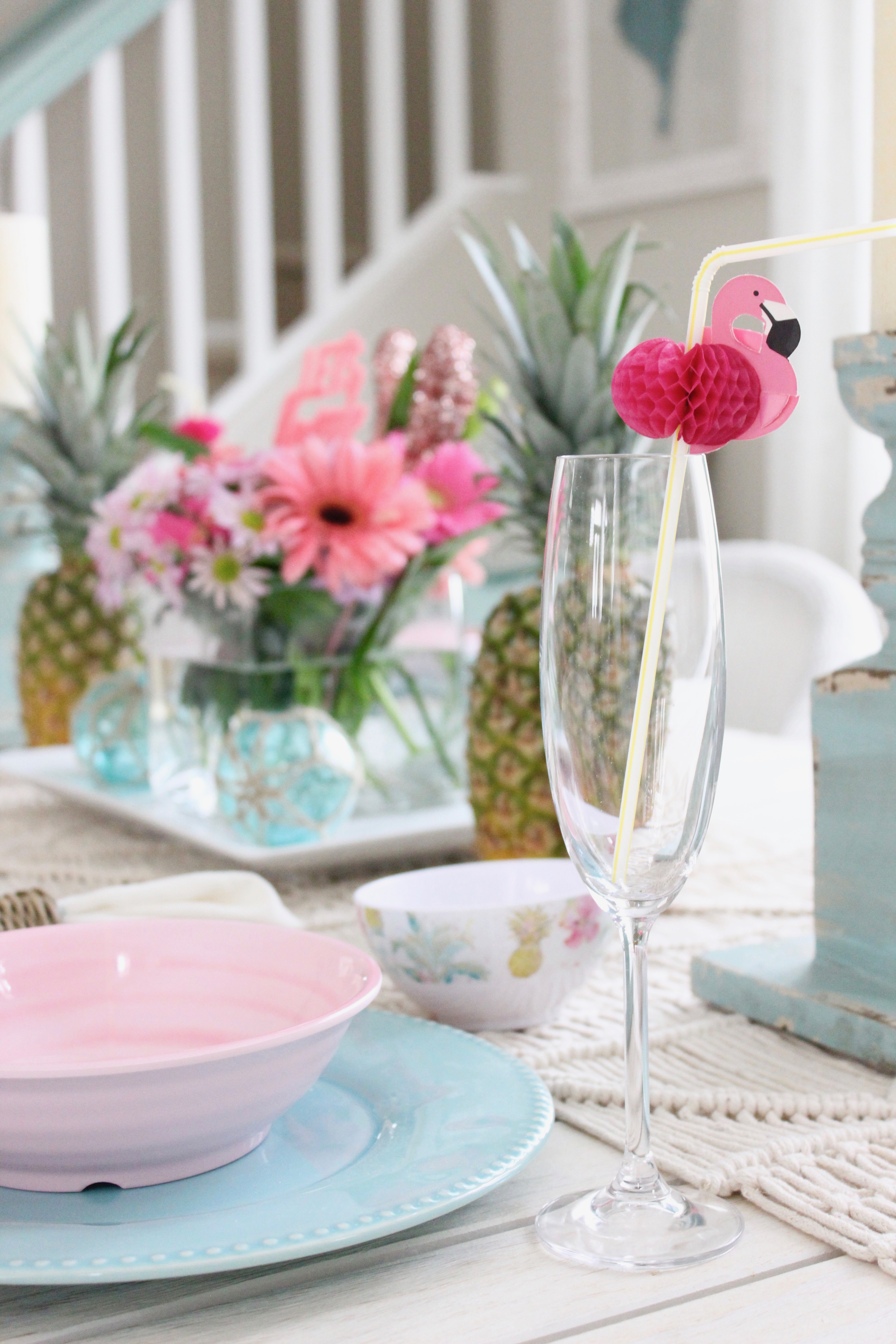 How sweet are these little Pineapple bowls. I found these at Homegoods and just had to have them. They are great for any dipping sauces you might be serving.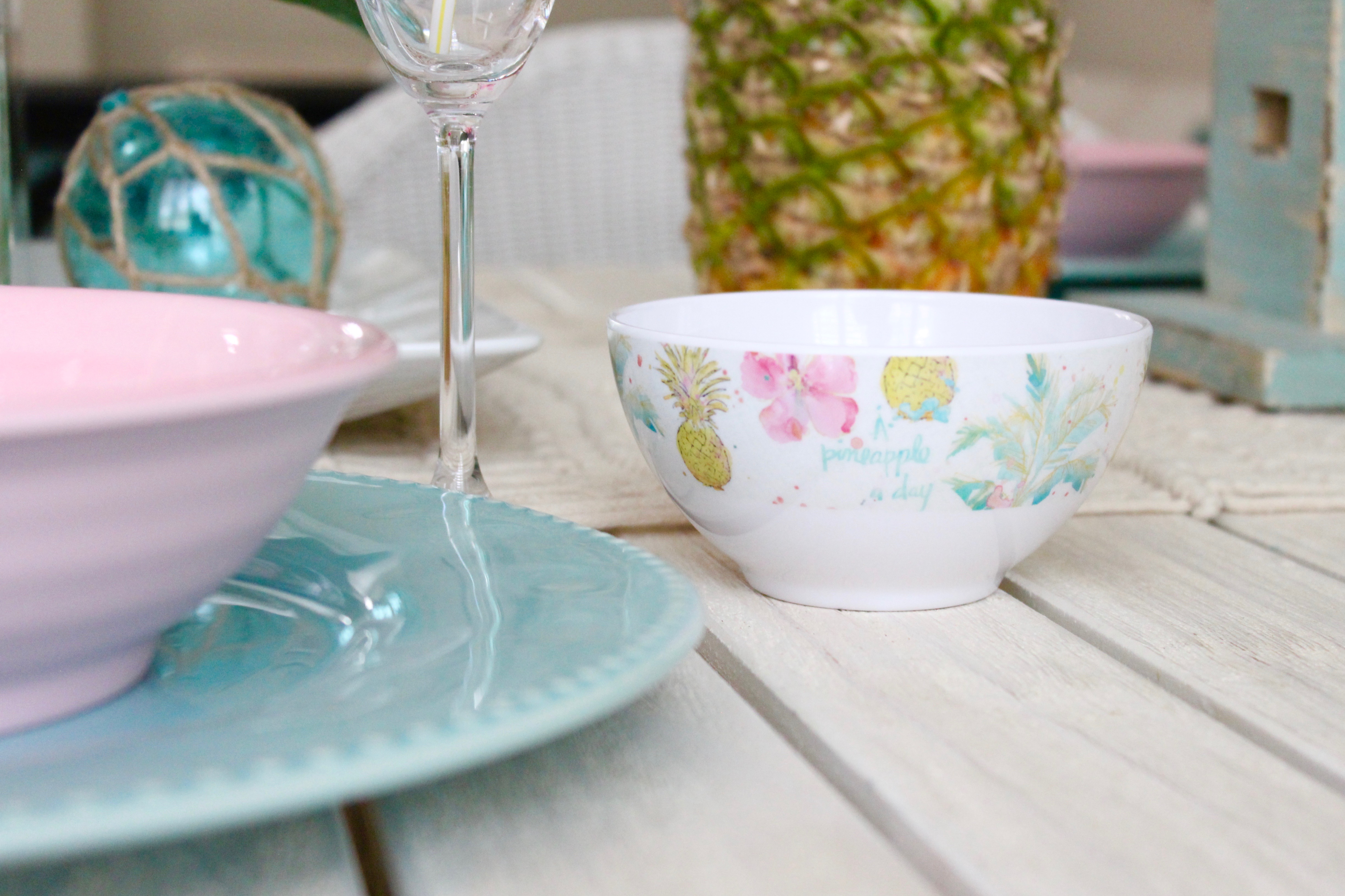 Real pineapples gave my table that fun island vibe! Definitely perfect for any Tropical Soiree.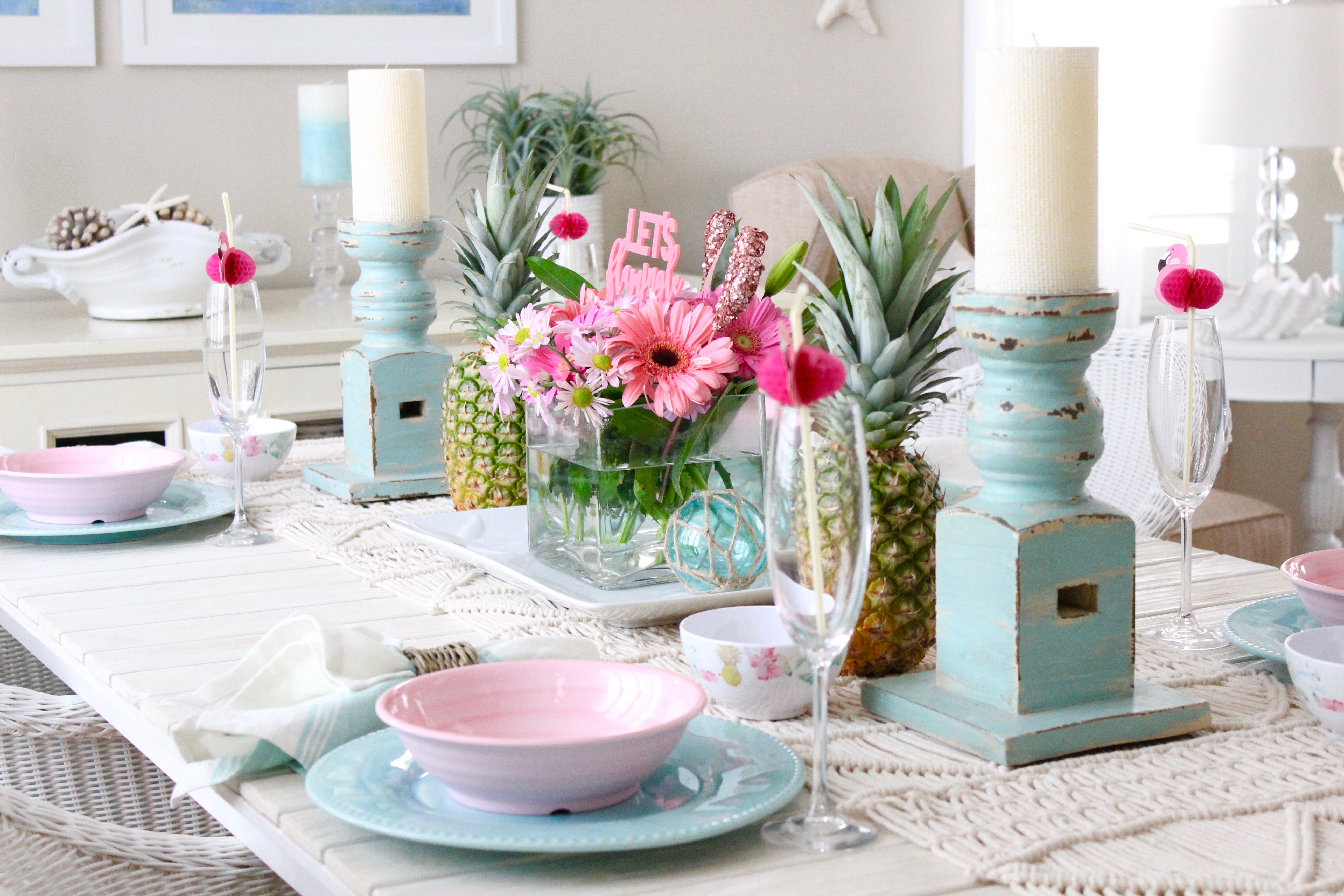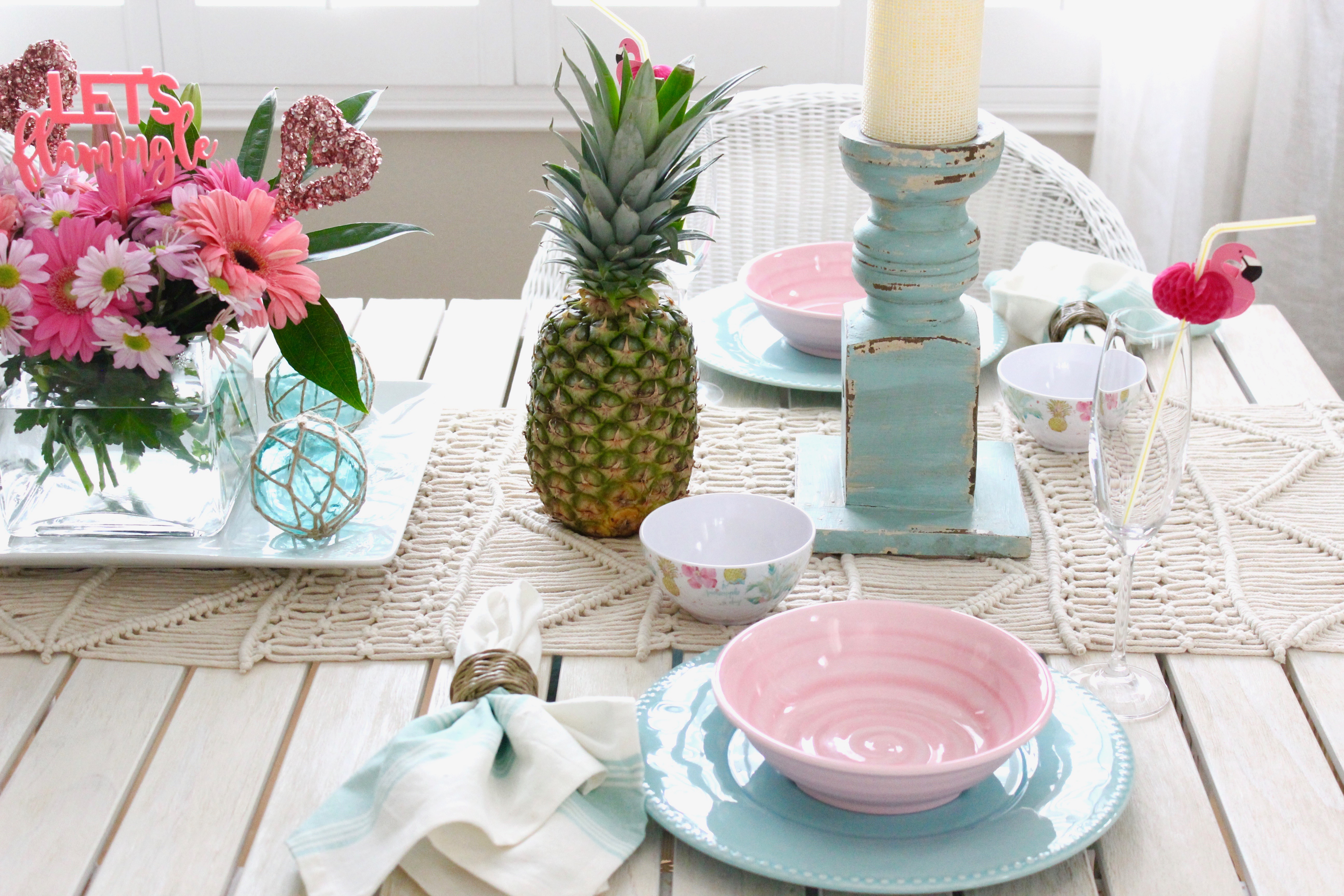 I found this adorable "Let's Flamingle" sign and added it to my flowers. You can find it here.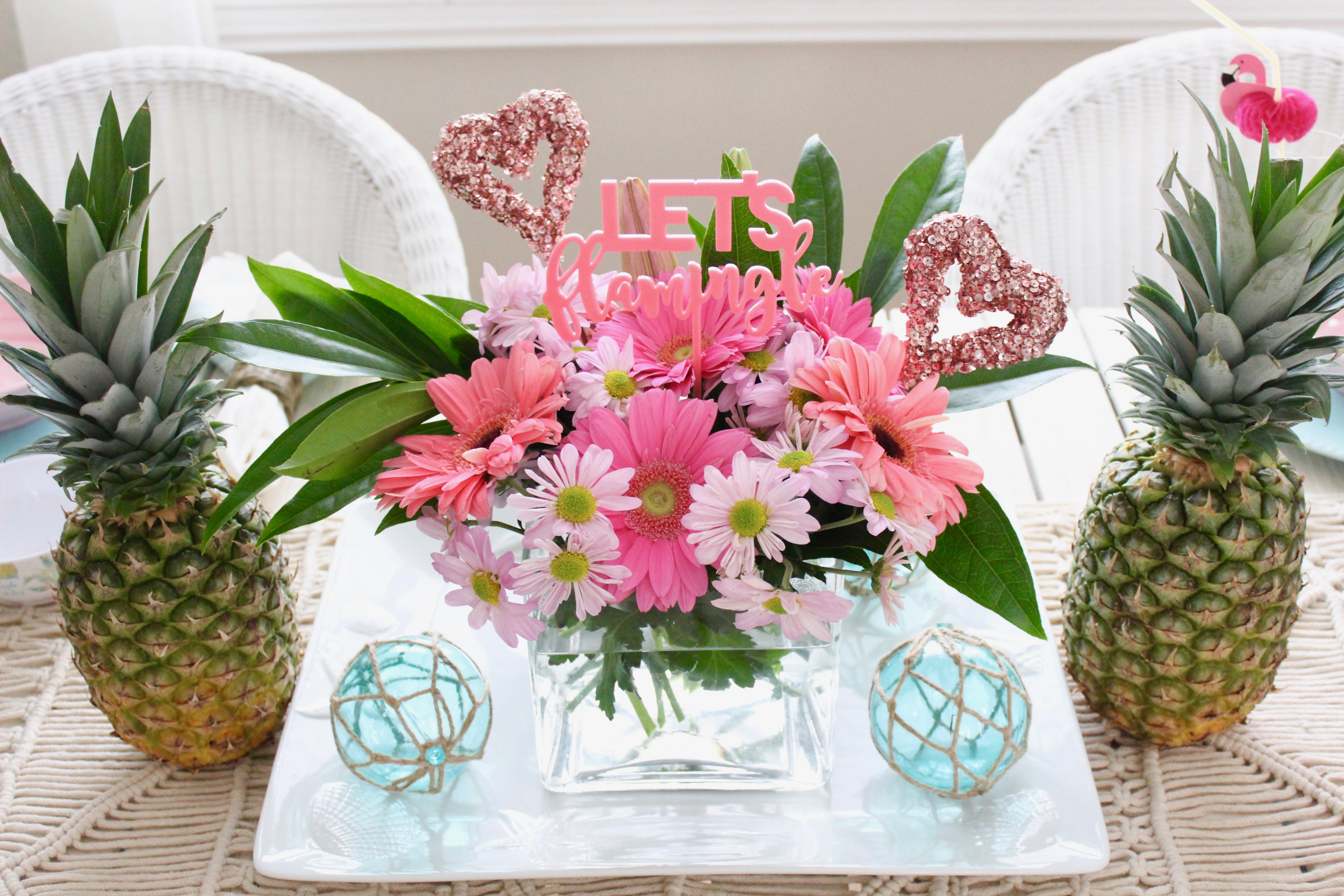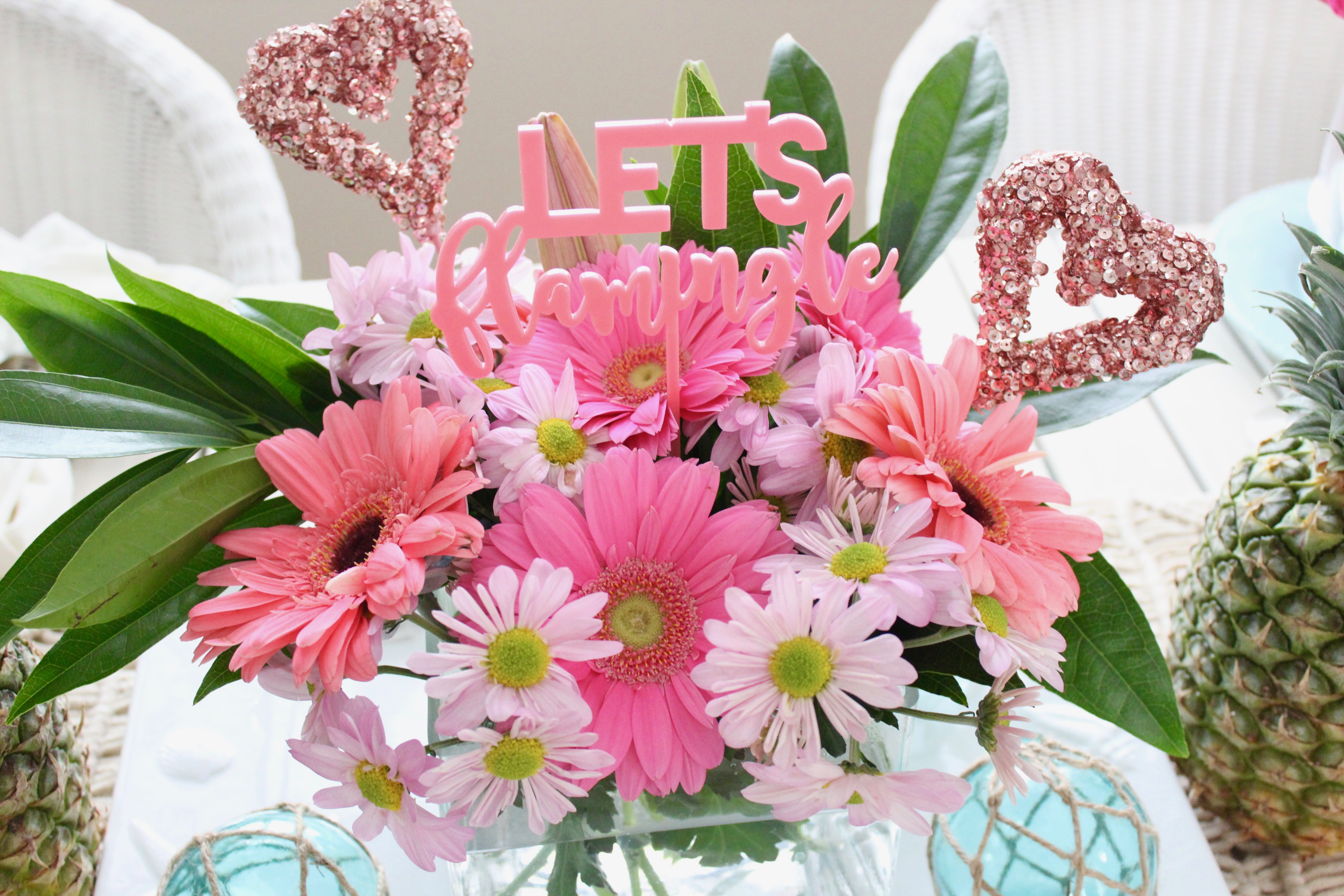 I made a yummy Champagne Pineapple Mimosa.
3 Tablespoons of fresh pineapple juice.
Champagne of your choice.
Before pouring, mix Pineapple juice and Champagne together in a measuring glass with pour spout. It makes it easier to pour into your flutes.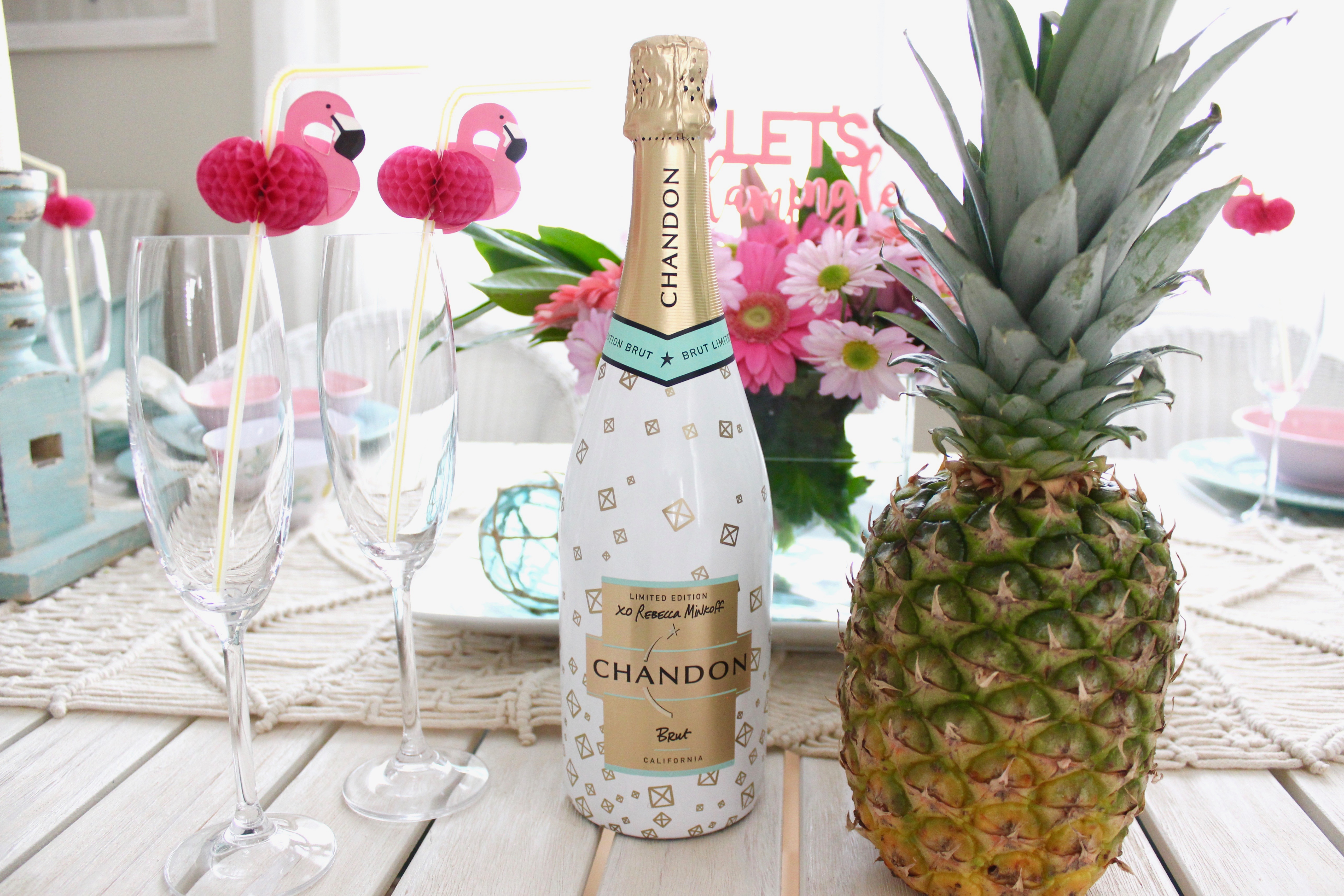 Finish off your Mimosa with a heart shaped pineapple wedge.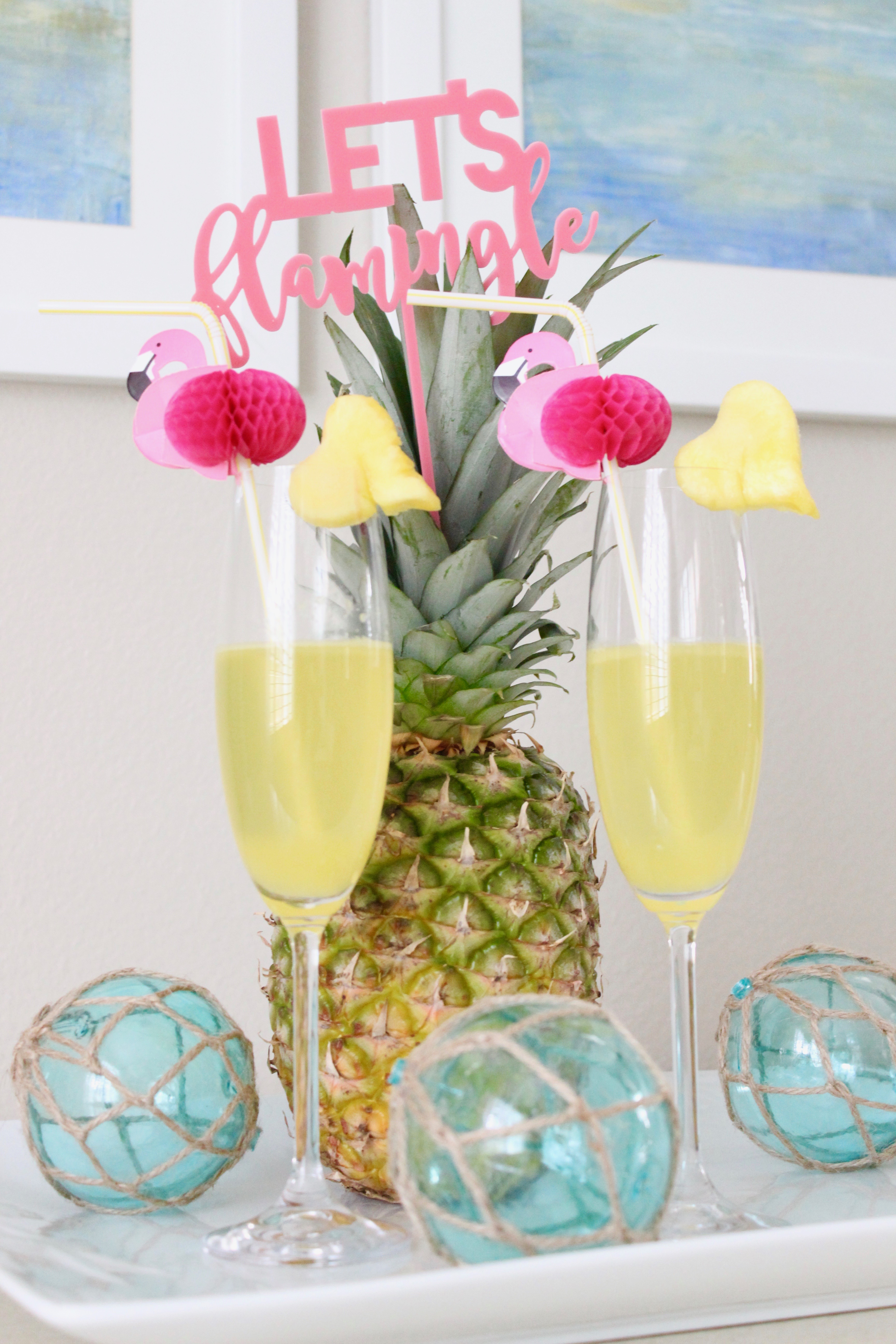 I hope everyone has a wonderful weekend! Thank you so much for stopping by!
XO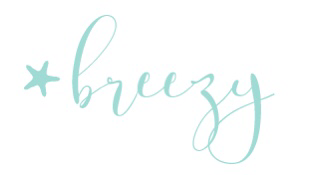 Shop similar look below.