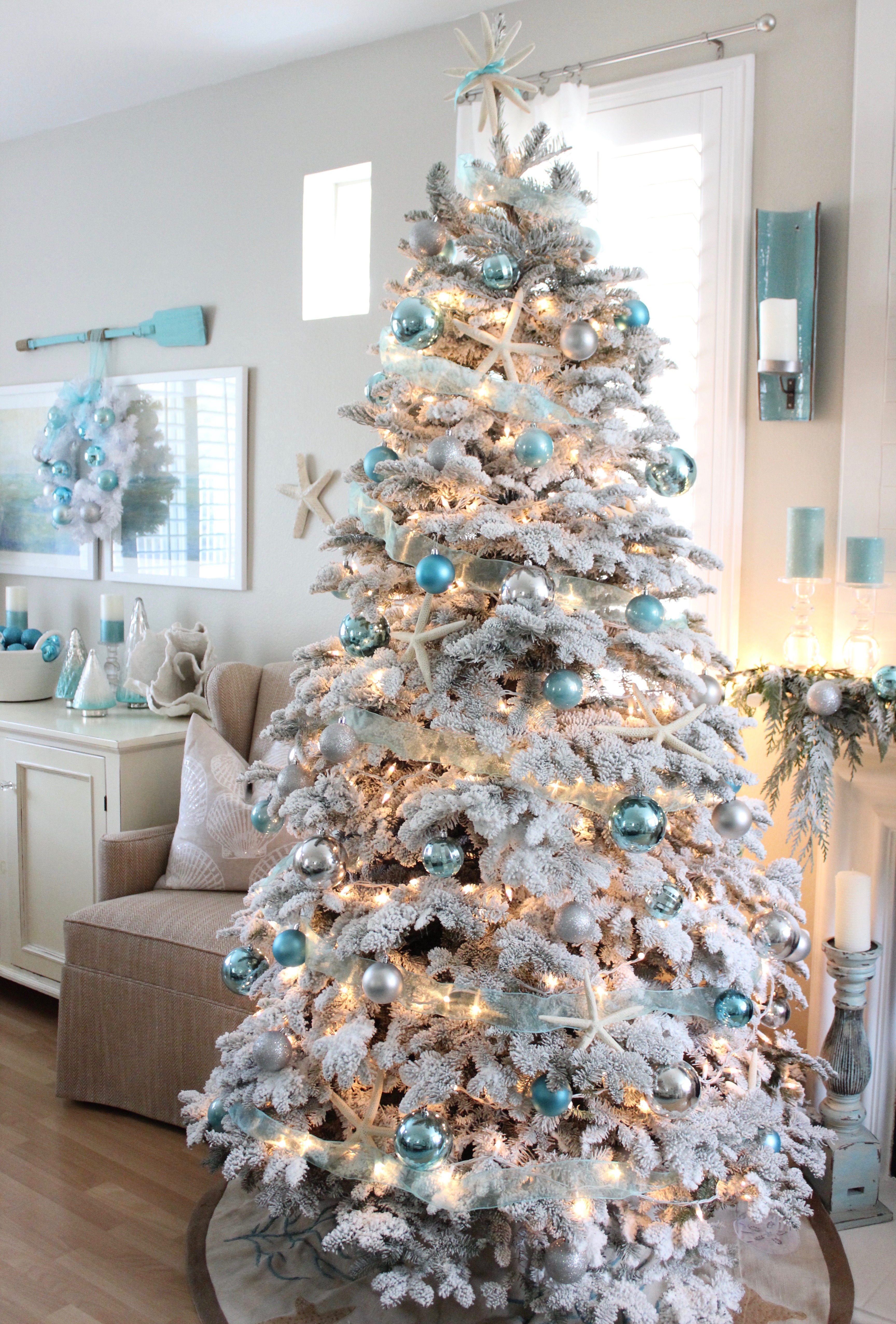 Happy Tuesday!
I hope everyone is having a wonderful week! I can't believe that Christmas is almost here. I feel this year has gone by so fast! I'm definitely looking forward to this Christmas, spending time with my family and friends, baking with my Mama and playing cards with the family. I'm so excited to share my 2016 Christmas Home Tour with you! The last four years my hubby and I have picked out a real Christmas tree and have had it flocked. I have to say, each year I'm so happy we flocked it! It's so pretty and goes great with our Coastal Christmas decor!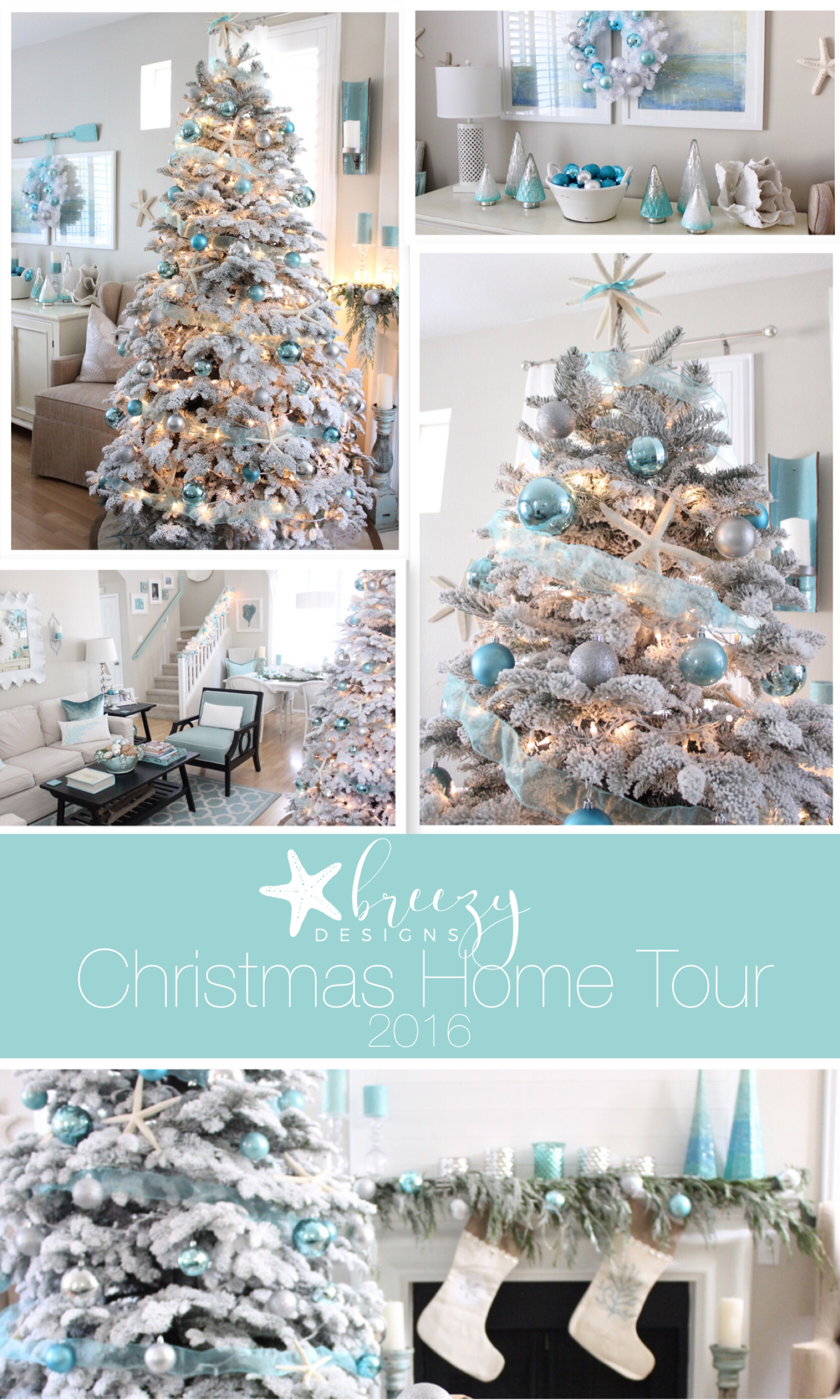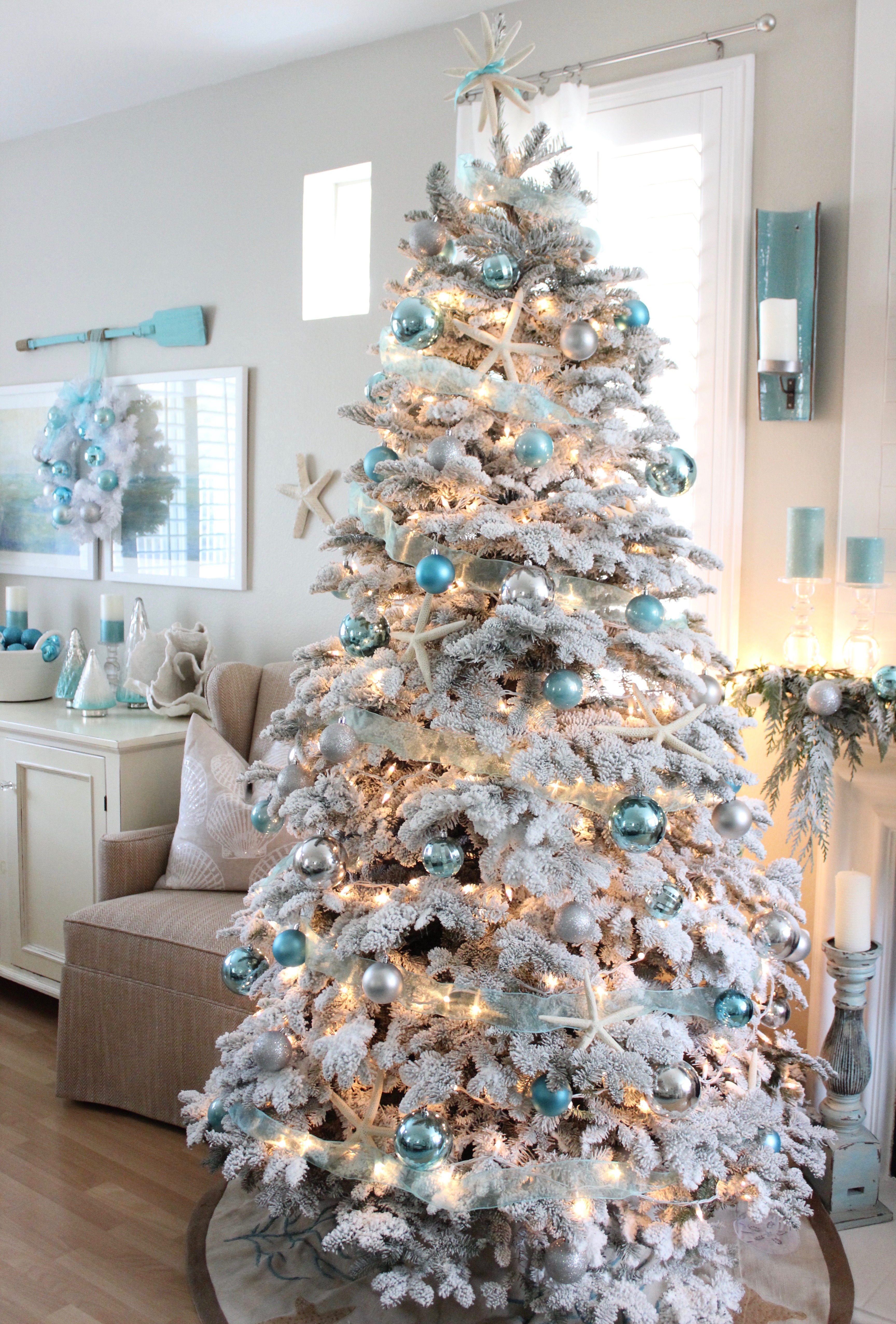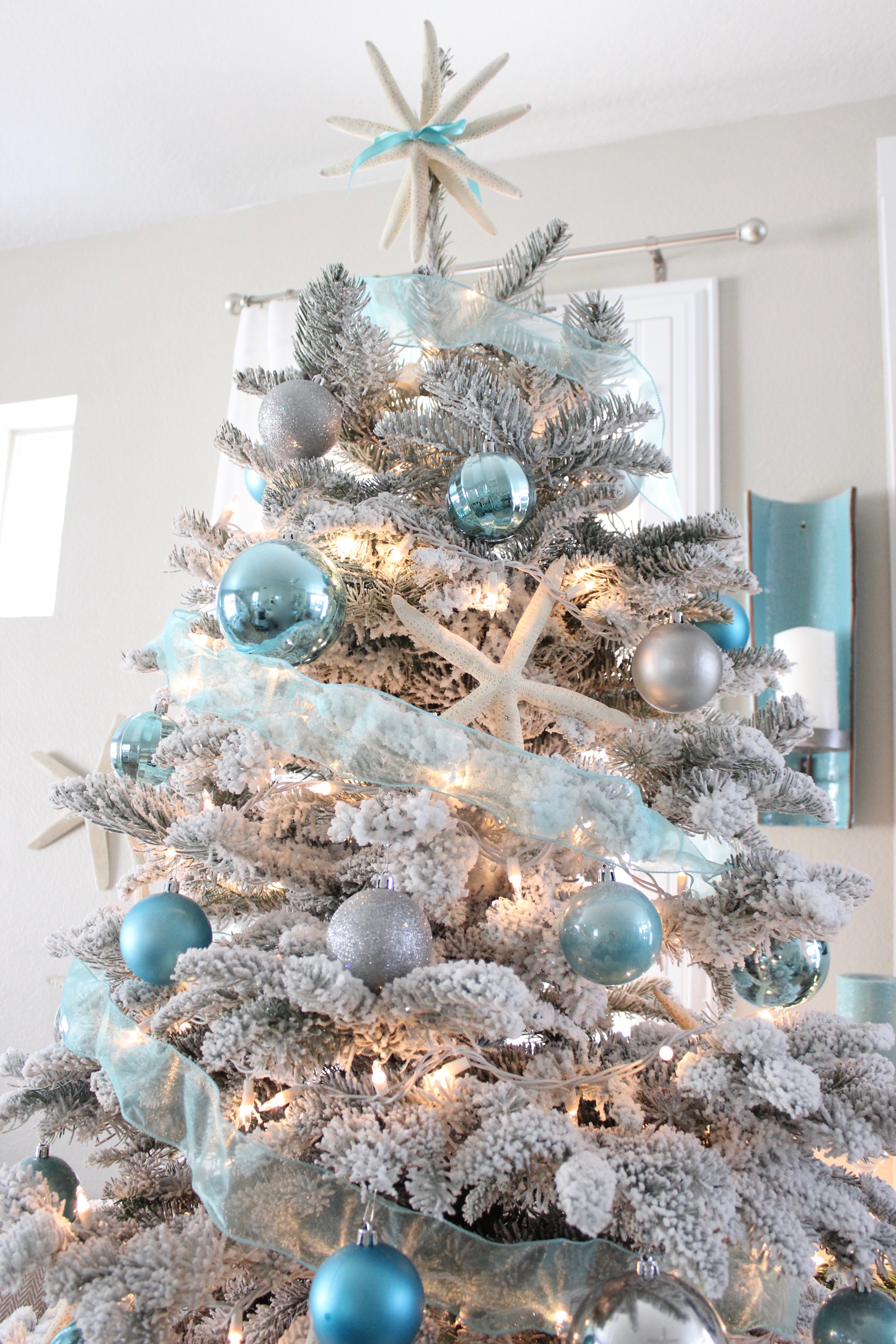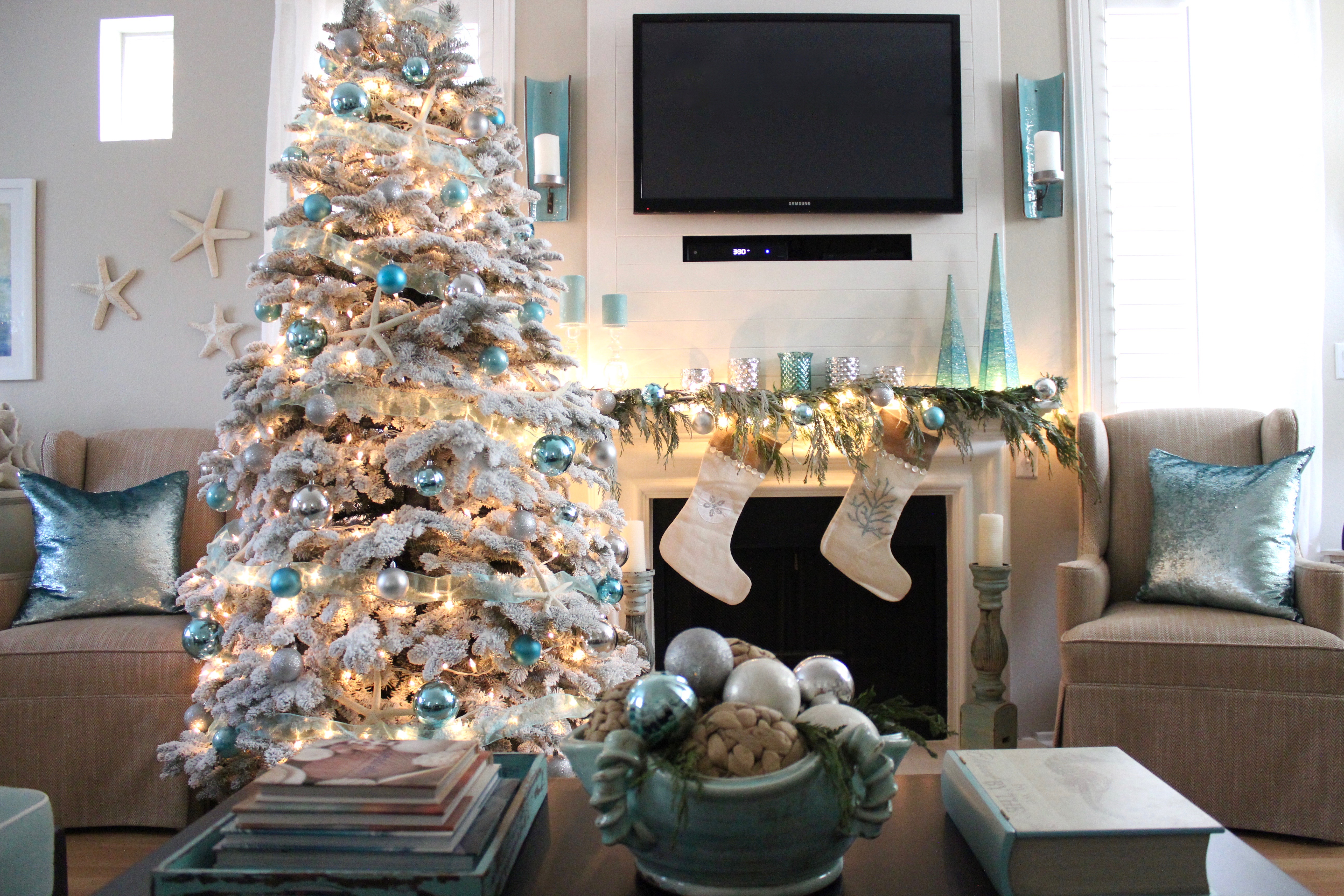 I added fresh flocked greenery to the mantel this year! I really love the new look and it smells amazing too!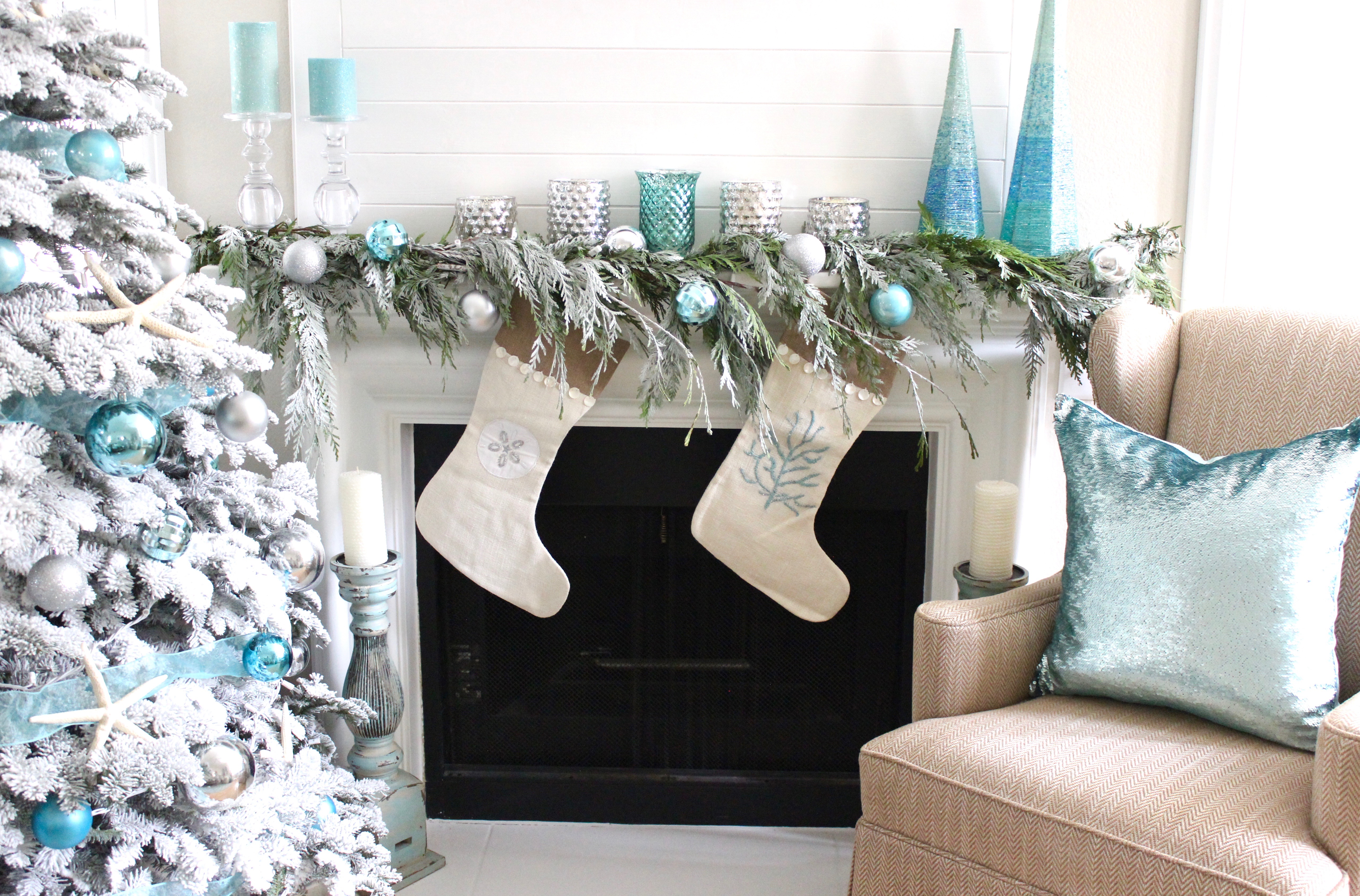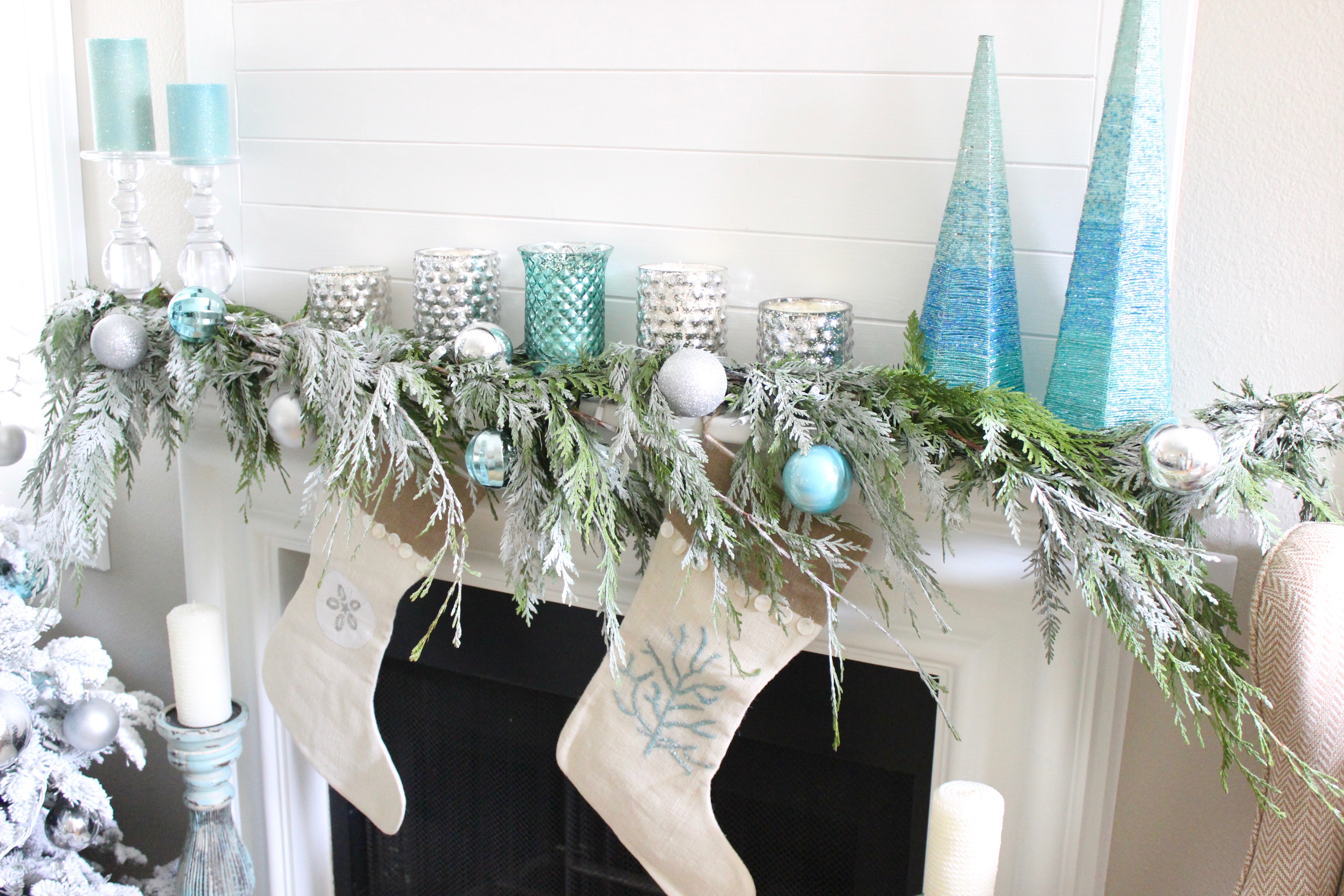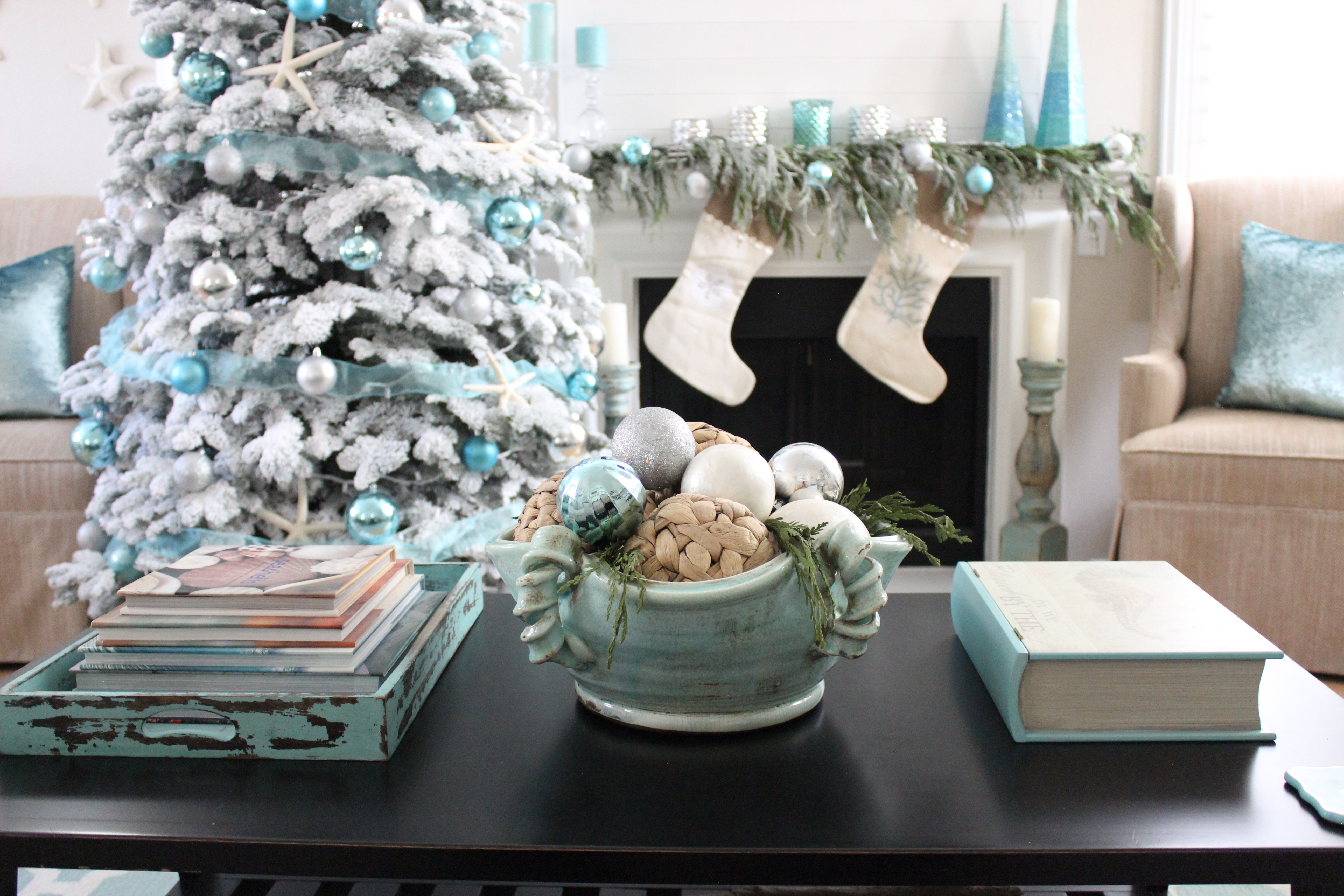 Coastal Christmas Dining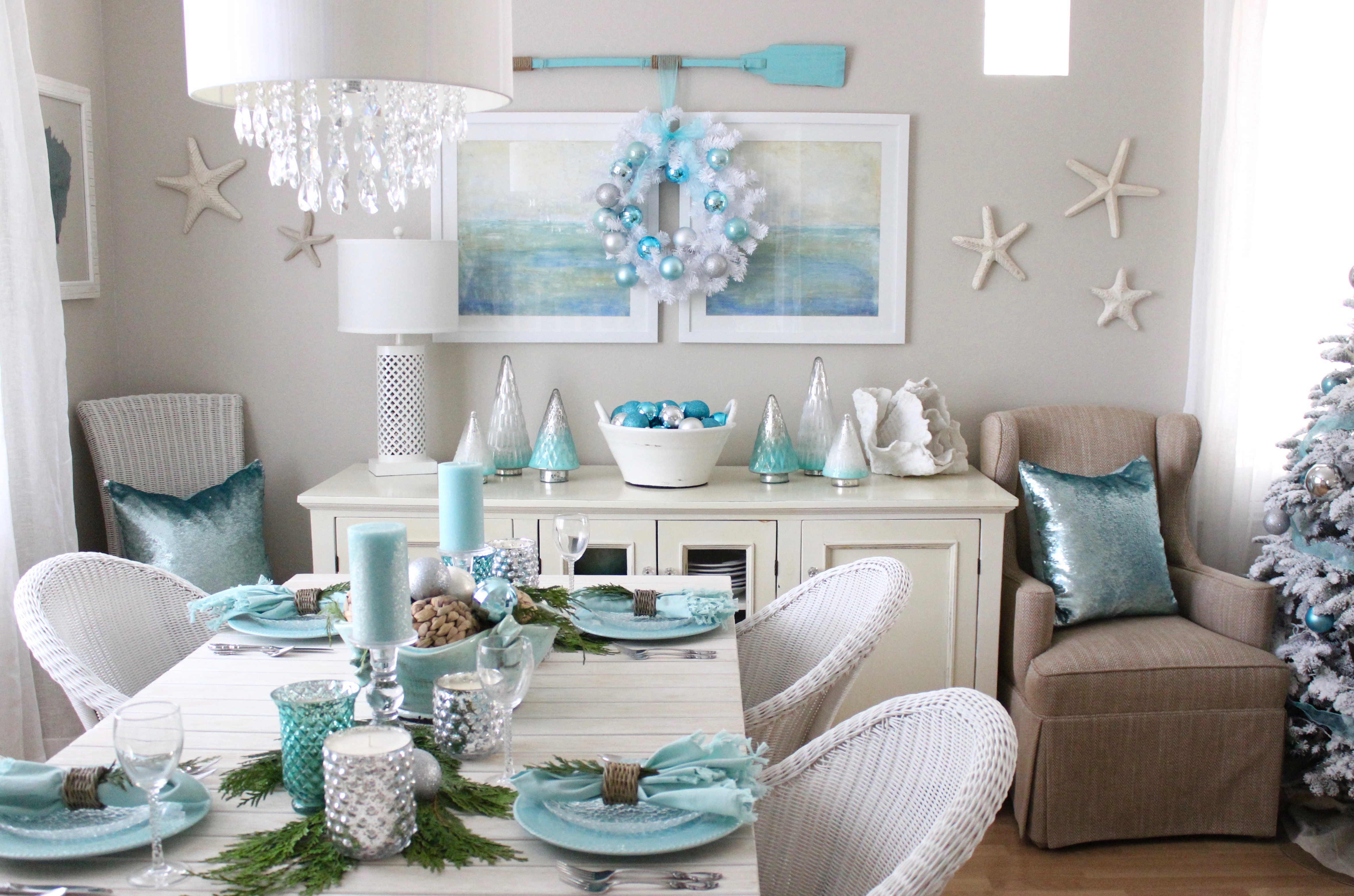 Mercury candles and glitter ornaments add that perfect holiday sparkle!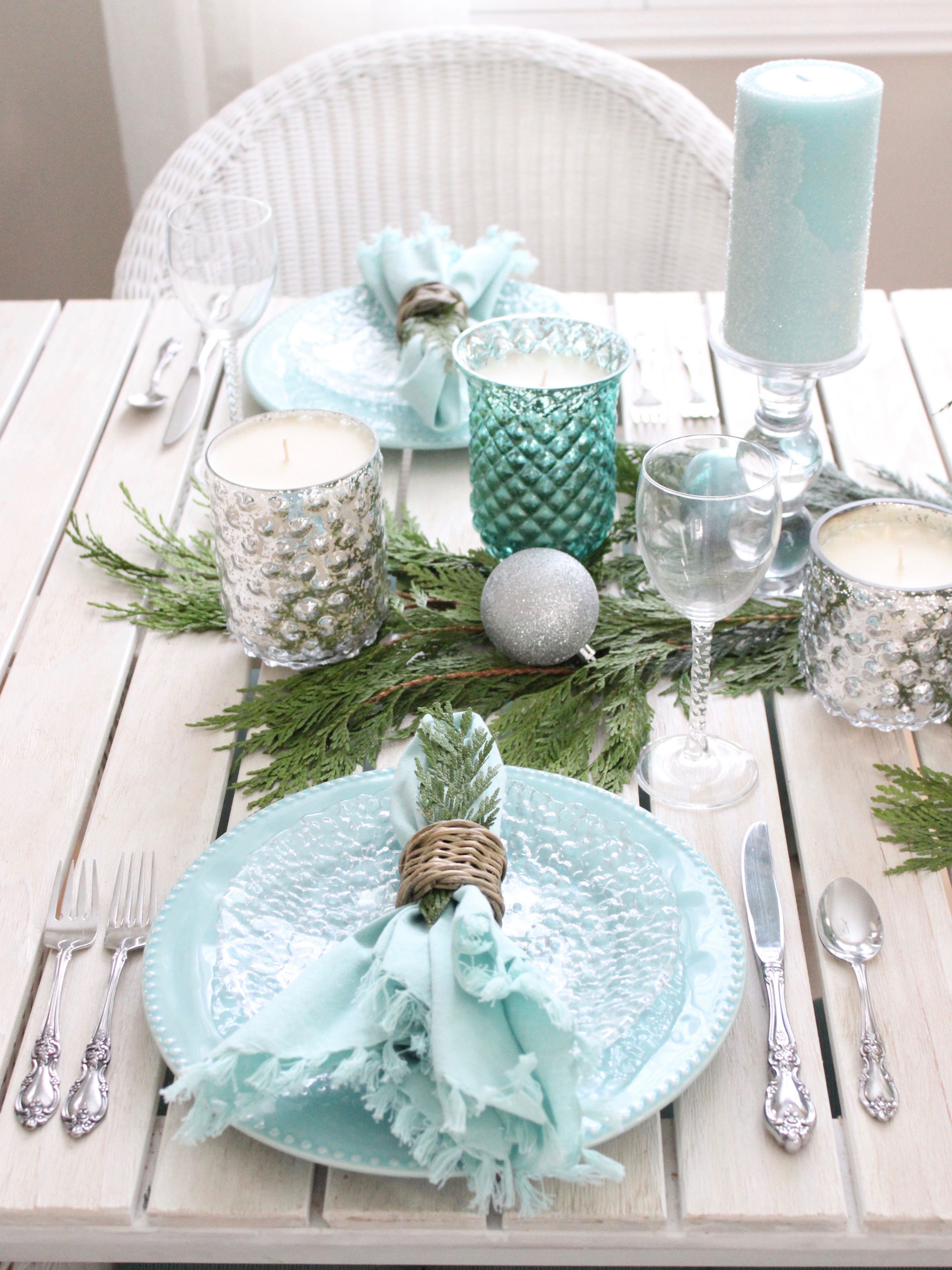 Liven up your Holiday centerpiece with some fresh greenery!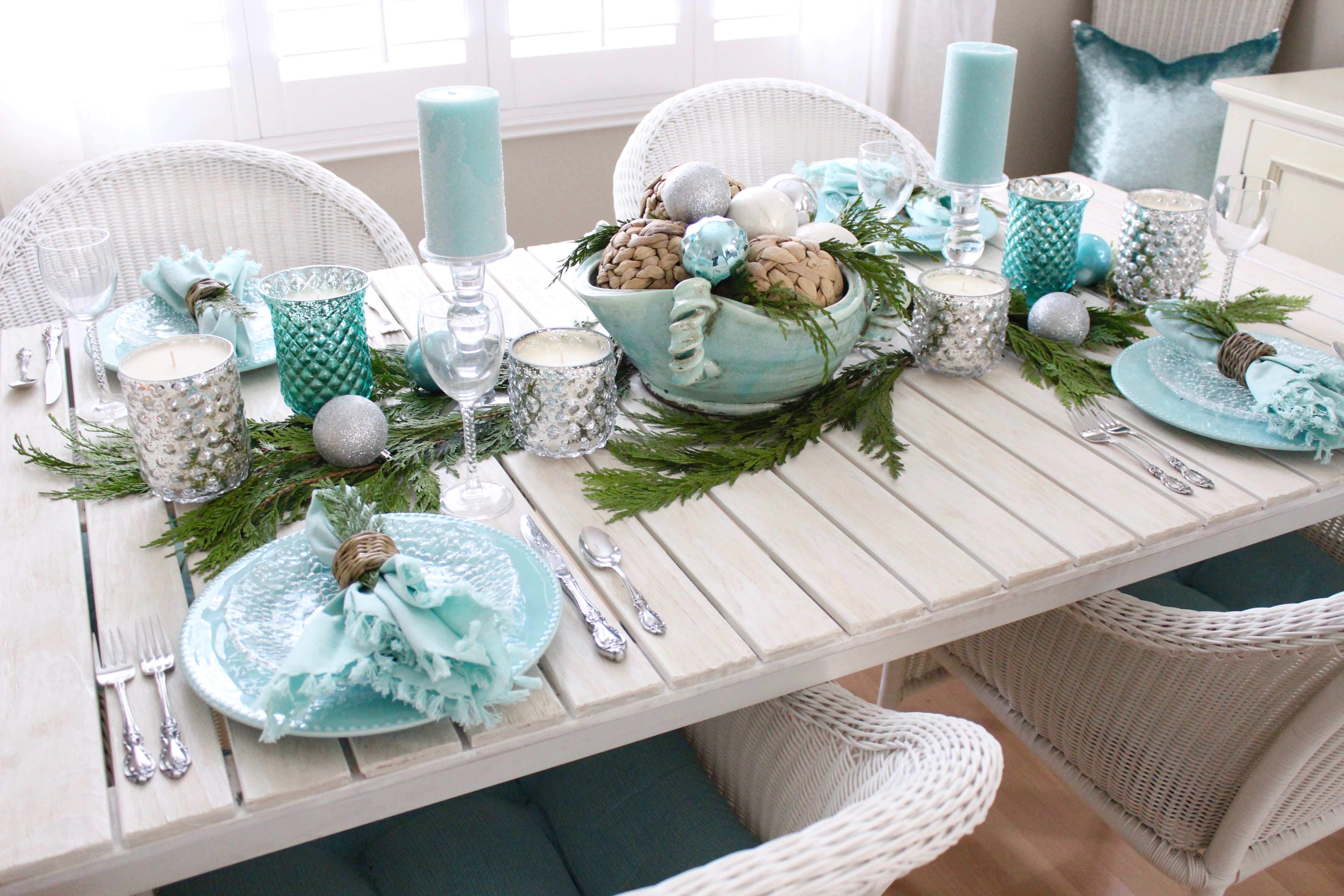 Lighted Holiday Garland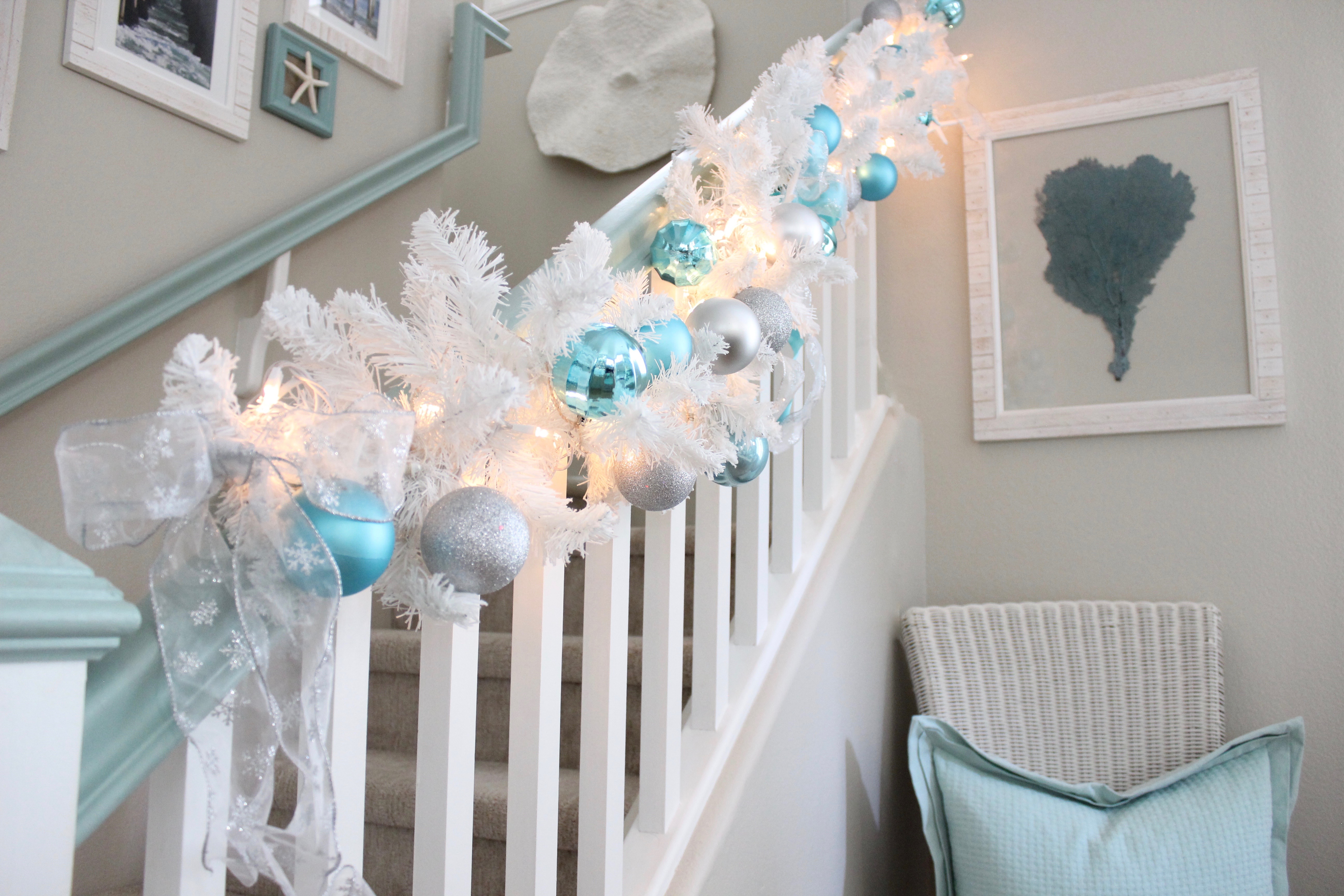 Coastal Christmas Living Room!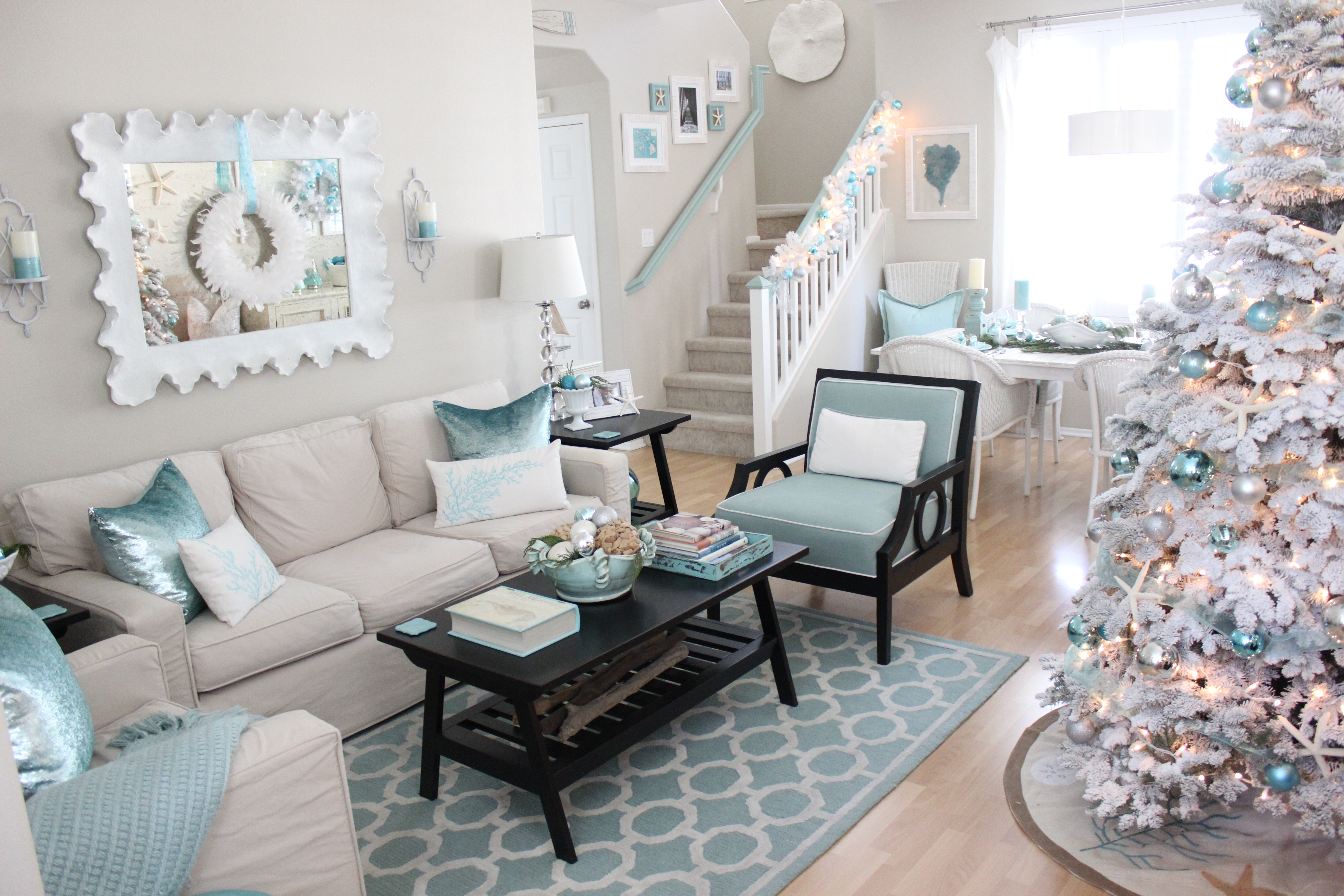 A Californian Bohemian Christmas!
This year I decided to change up my loft with a Californian Bohemian Twist!
I added that style into the Loft's Christmas decor!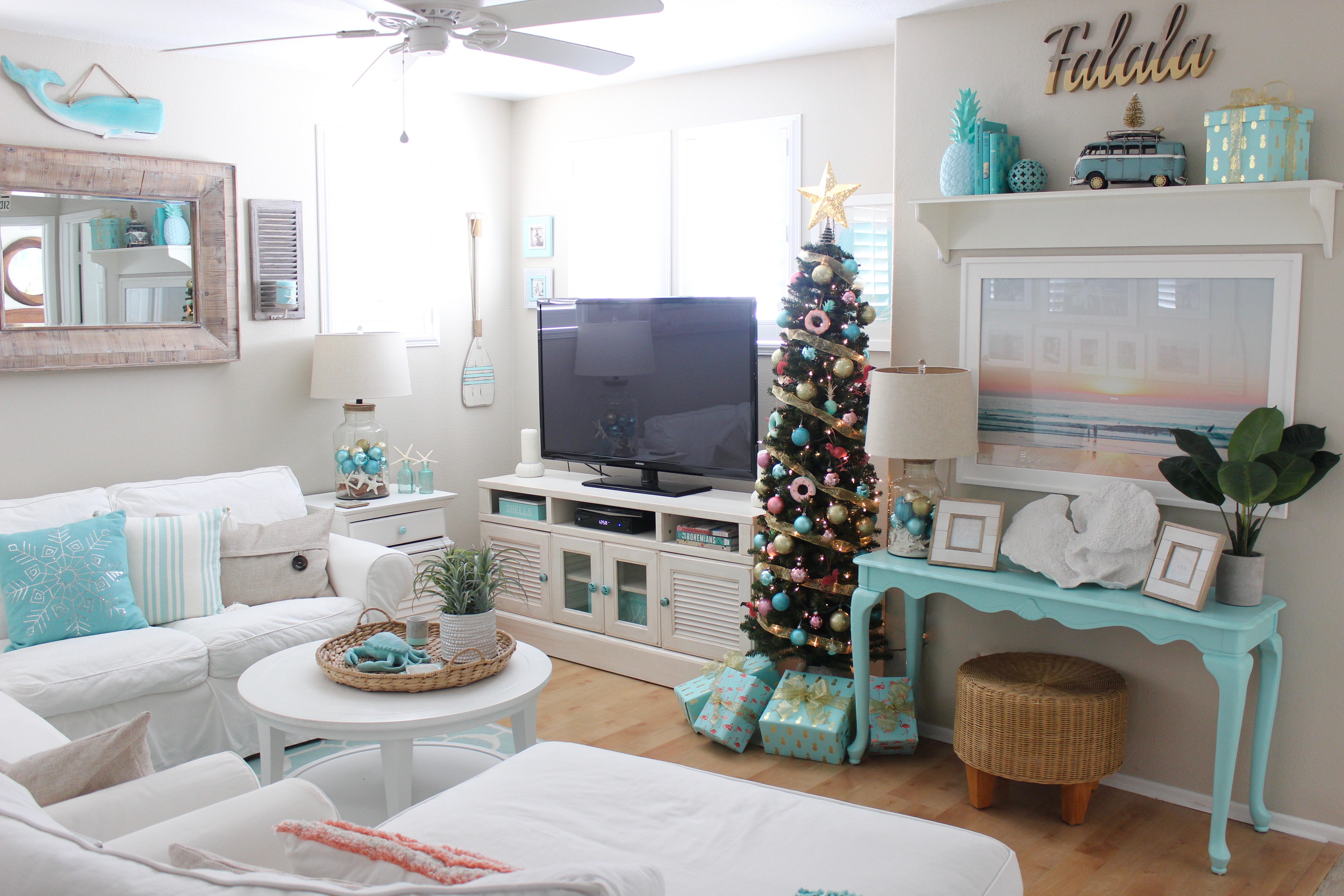 I found some beautiful ornaments from Glitterville. The pineapple, watermelon and cactus themed donuts helped create my Californian Boho vibe! I also added Flamingos from Homegoods and assorted aqua, pink and gold ornaments.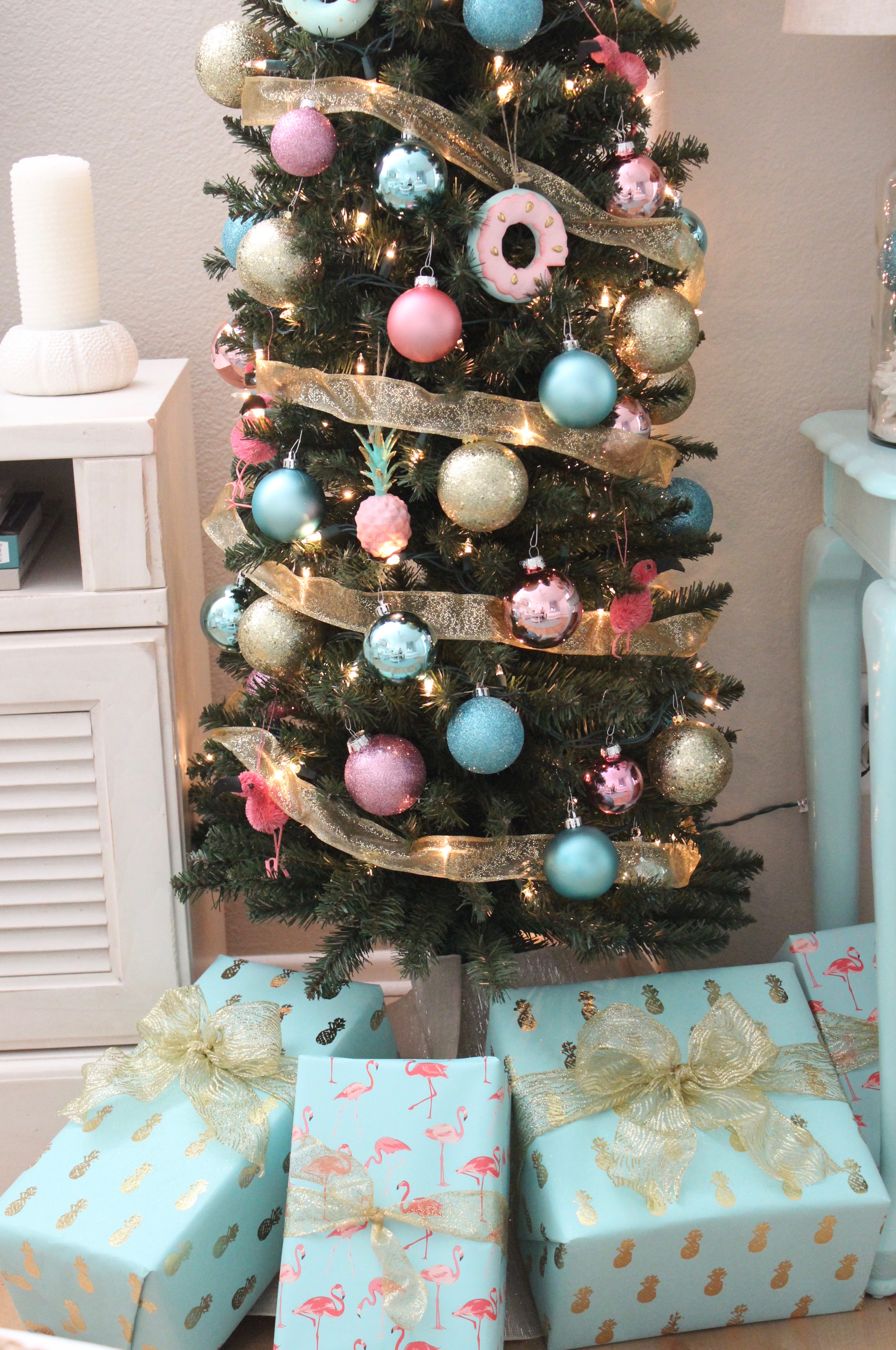 I wrapped the Christmas presents in Flamingo and Pineapple paper accented with gold ribbon to compliment the tree.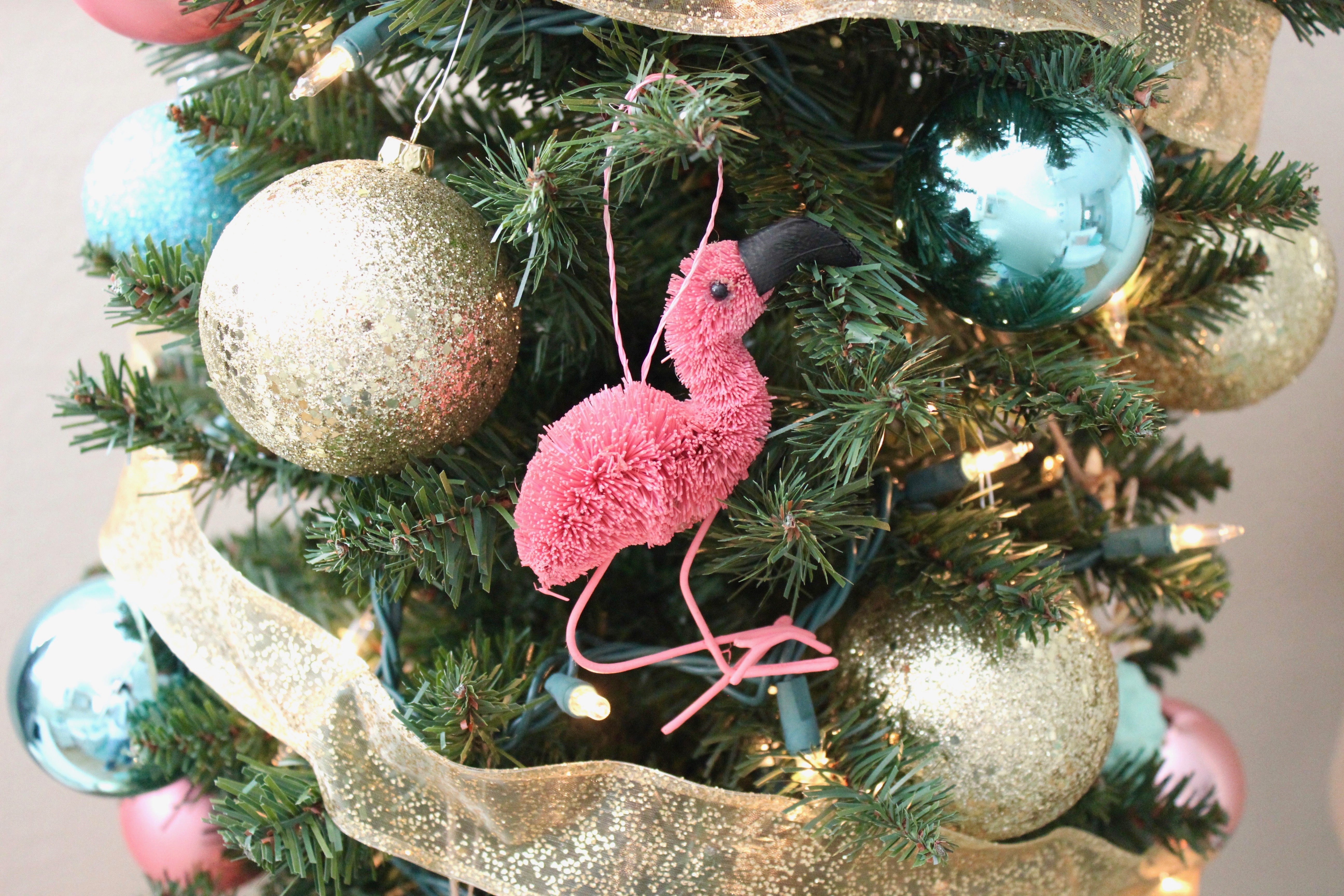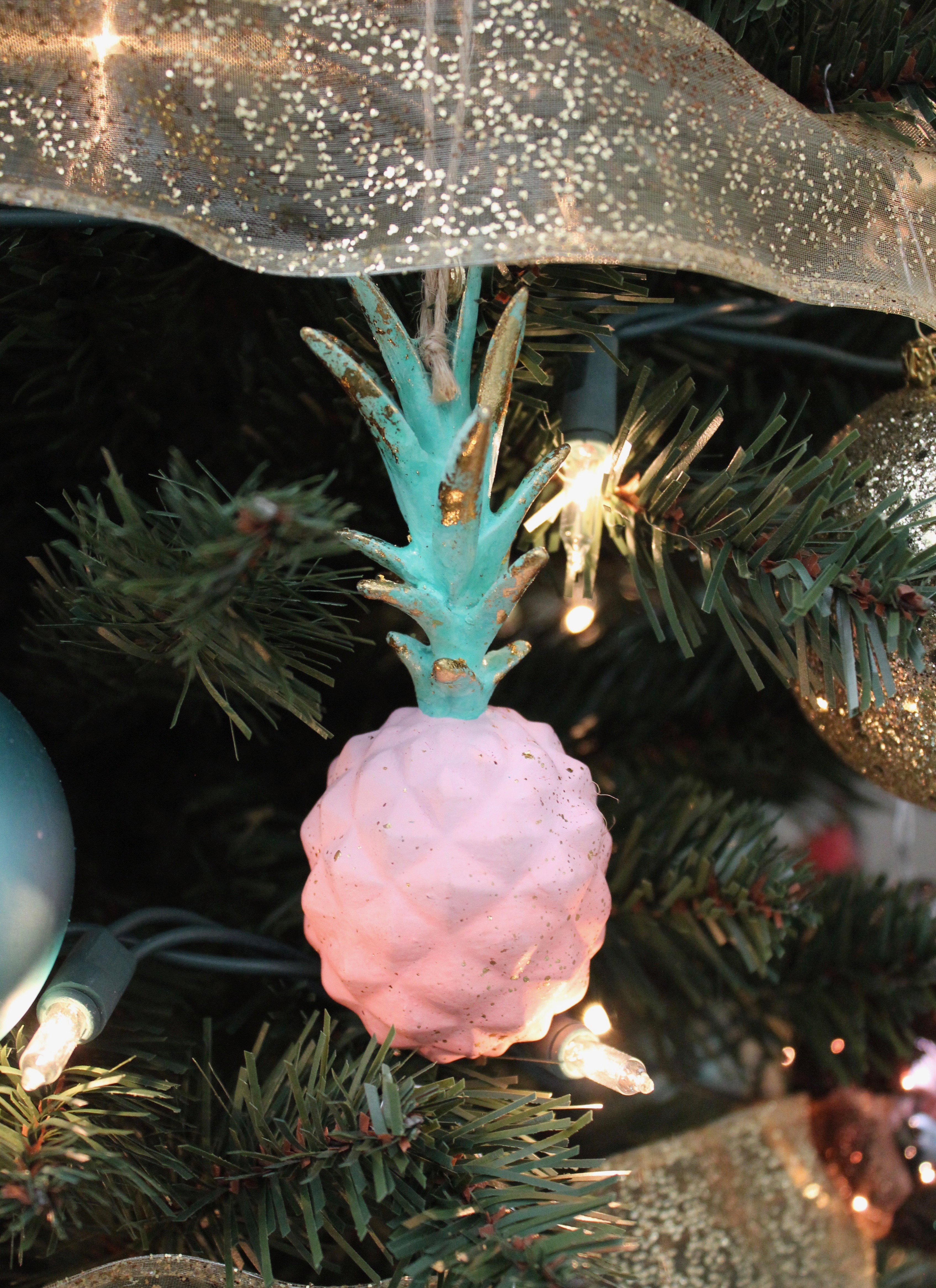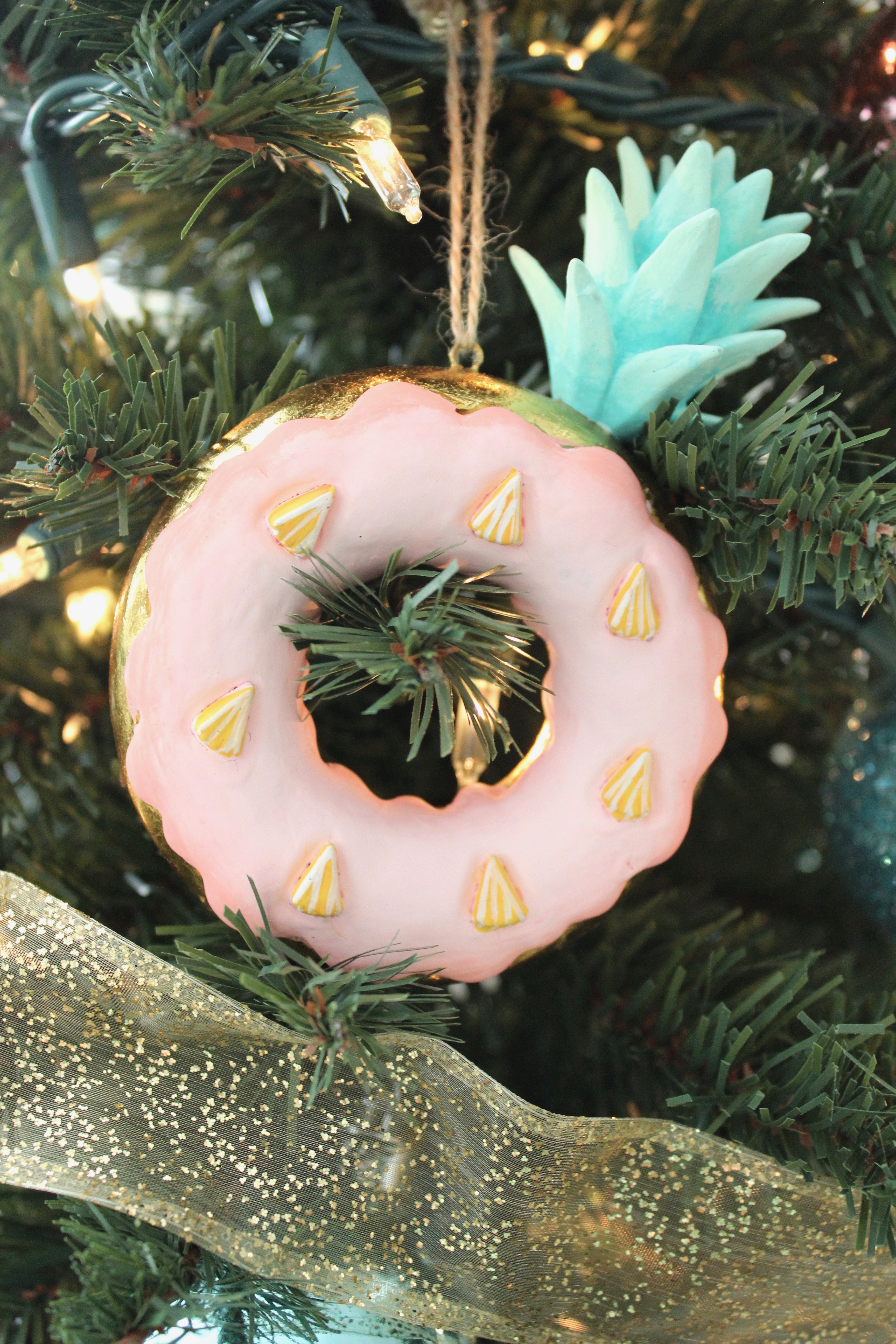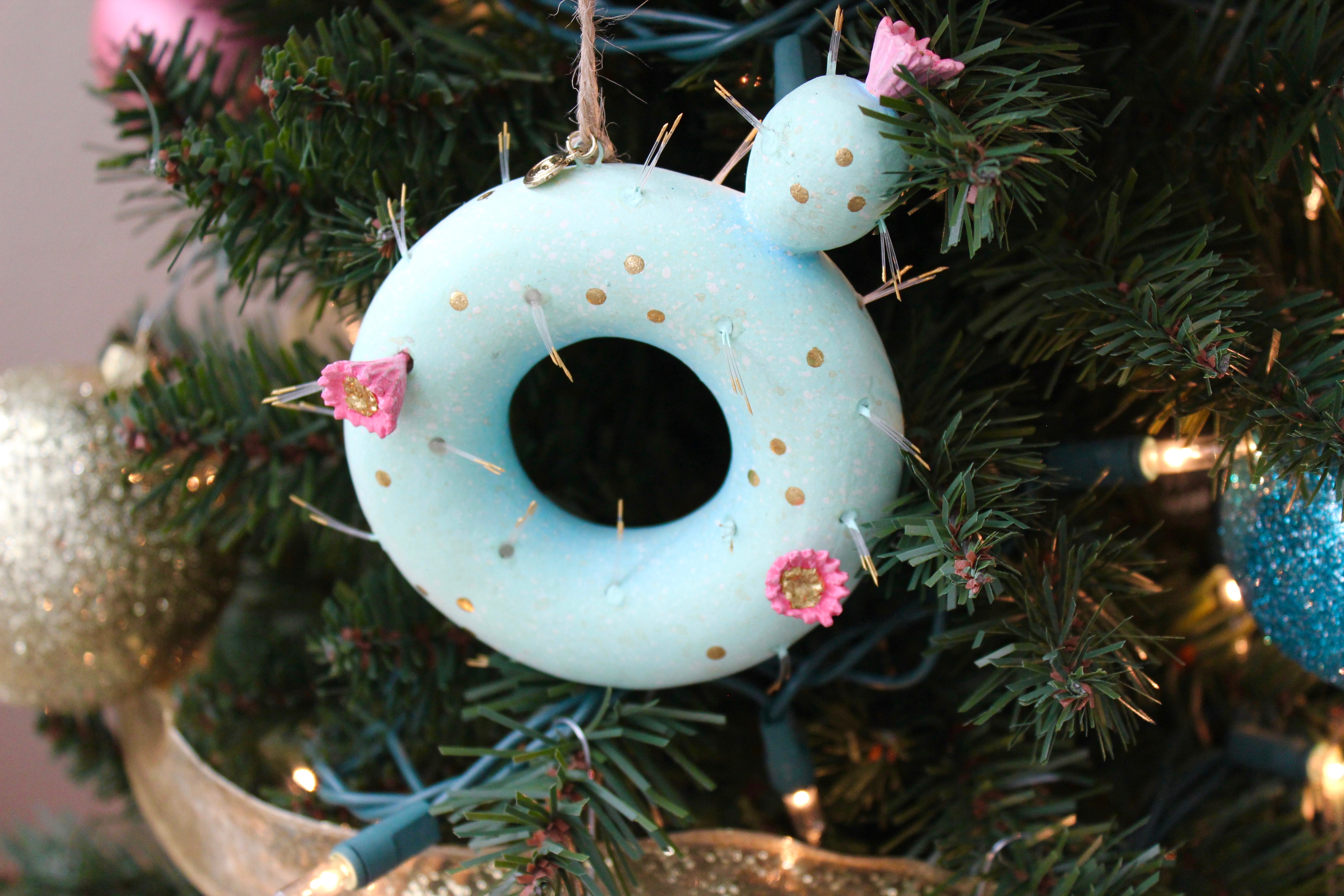 I love this sign! I saw it at Homegoods and just had to have it! So perfect for the gold accents in my Christmas decor!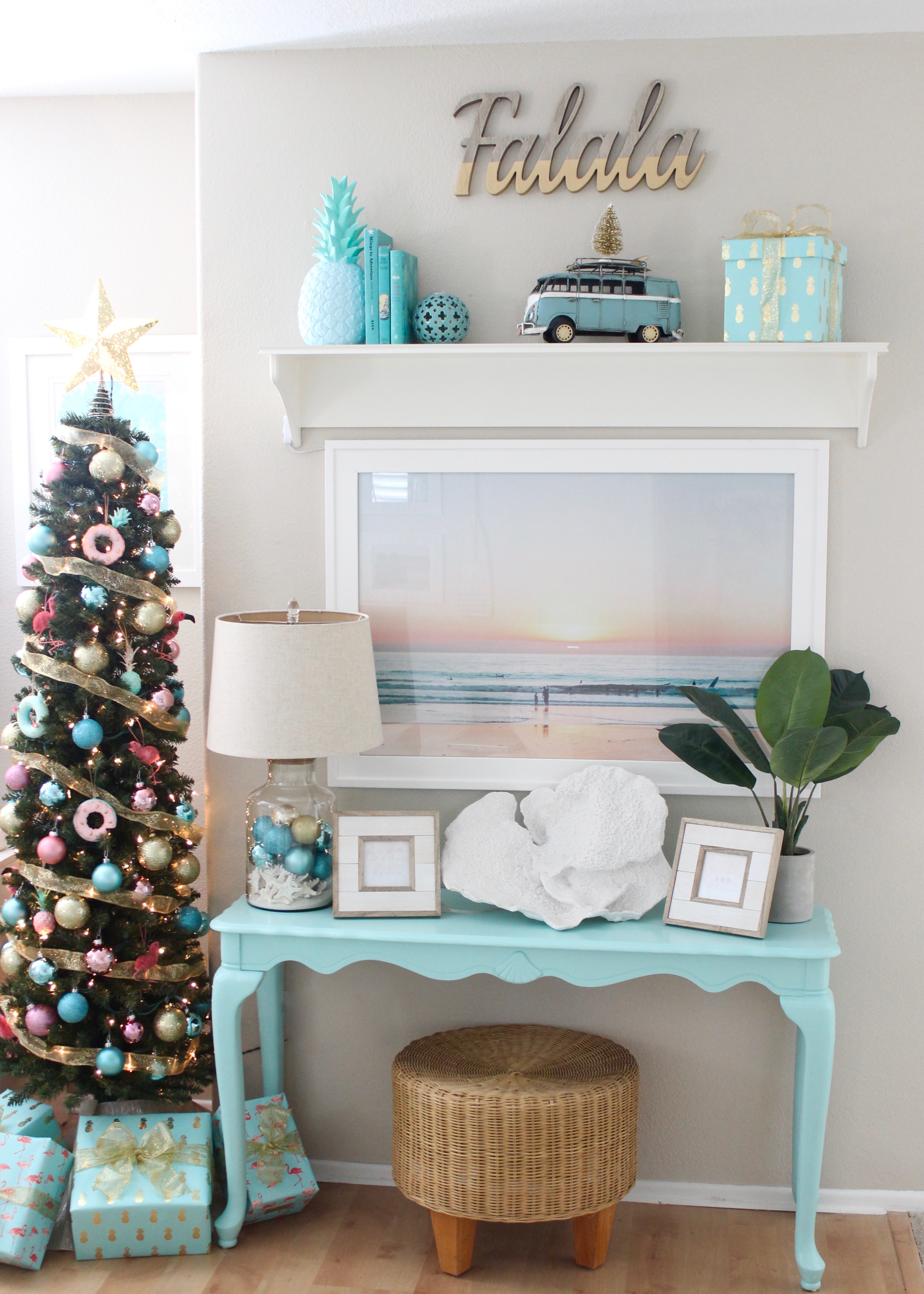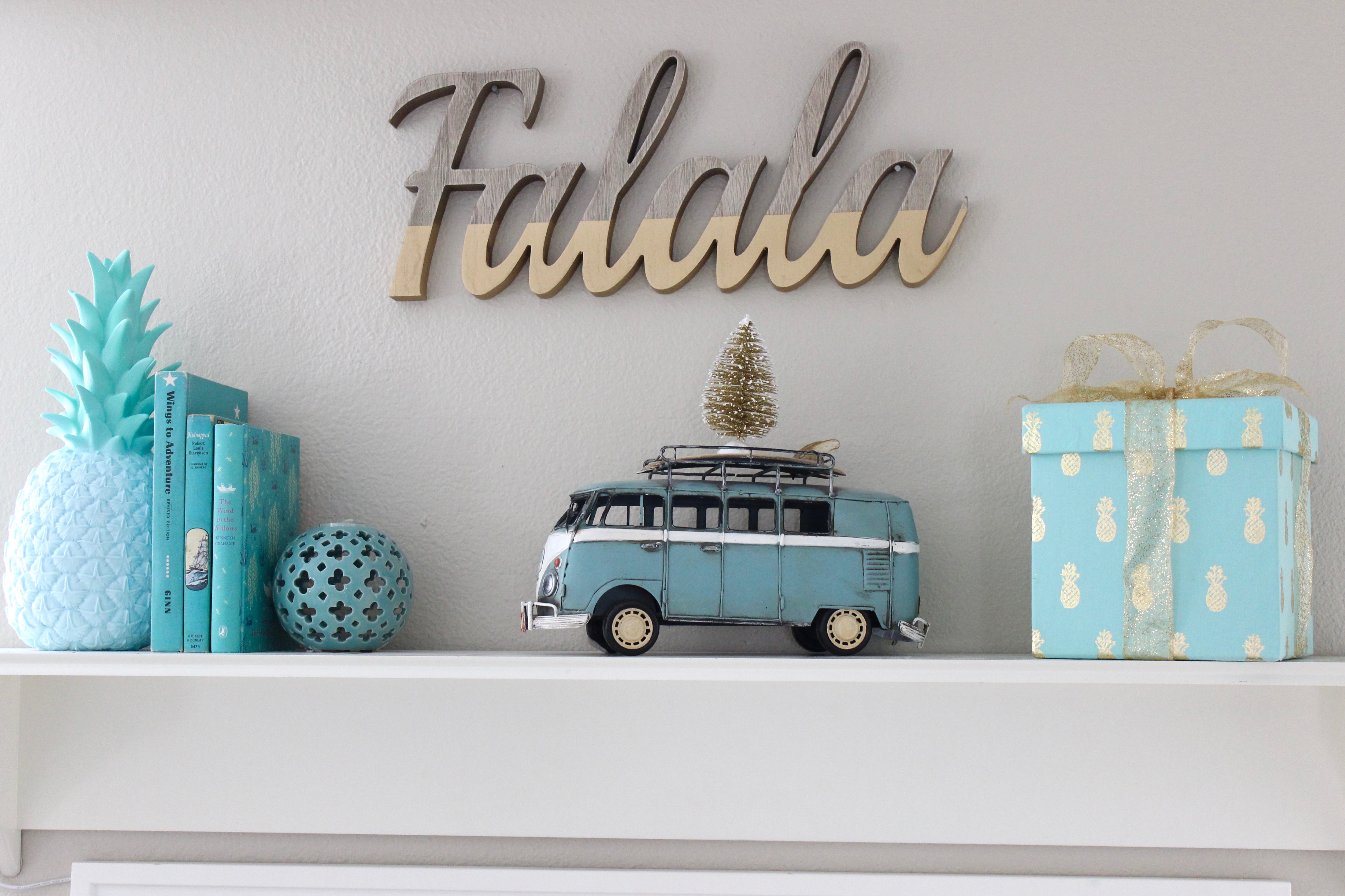 Thank you so much for stopping by! I wish you all a very Merry Christmas!
Love and Hugs,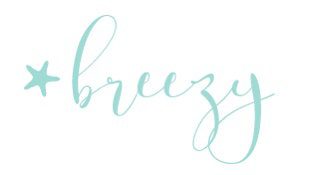 Shop the Christmas Home Tour look below: