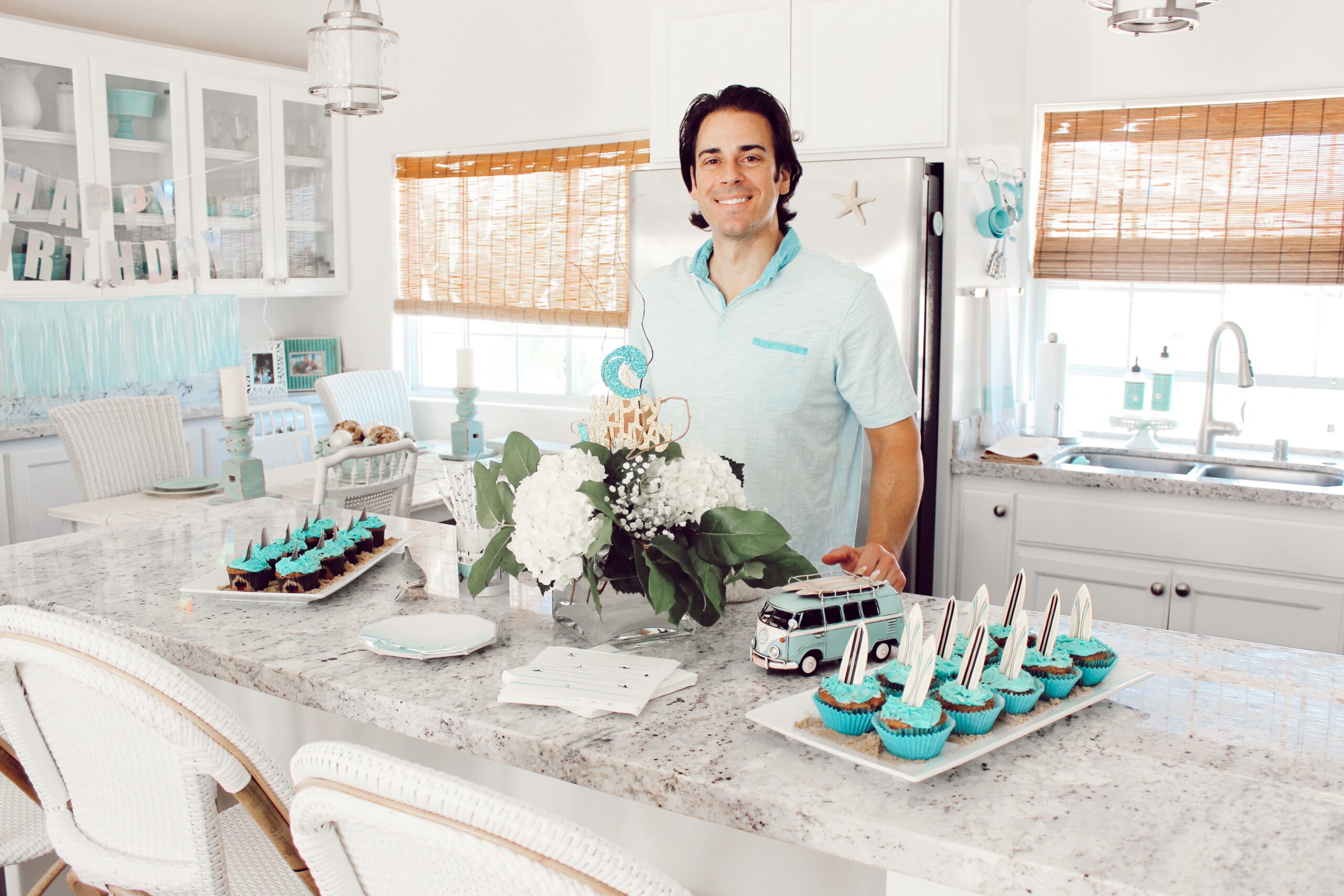 Happy Thursday Friends!
I'm so excited to share pictures from Davey's Shark Surfer Beach Party! This year has definitely been different for Birthdays. Even though we are still staying home and being safe, I wanted to make this Birthday extra special!
I decided to do a shark-surf theme party because we love the beach so much! I have always wanted to make a balloon garland and decided to do it for his birthday! I love how it looks like a wave!
This post contains affiliate links.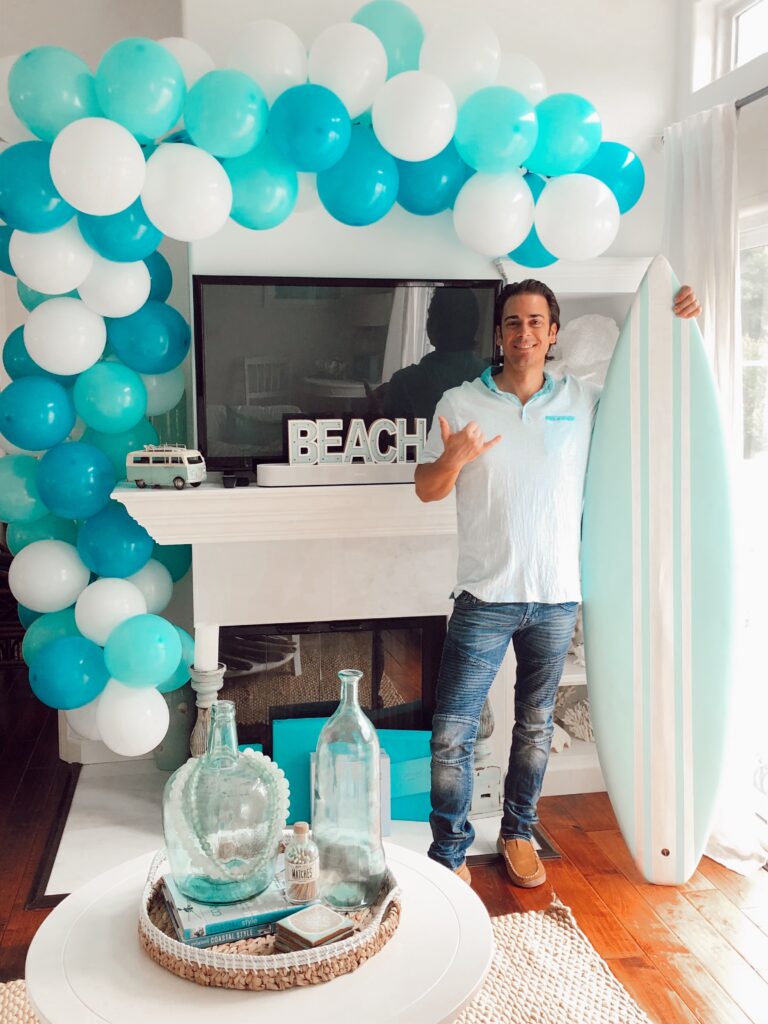 The surfboard was my favorite decoration for the party. We found a used surfboard and up-cycled it by giving it a fresh coat of paint. I used the color Aqueduct and Pure White by Sherwin Williams.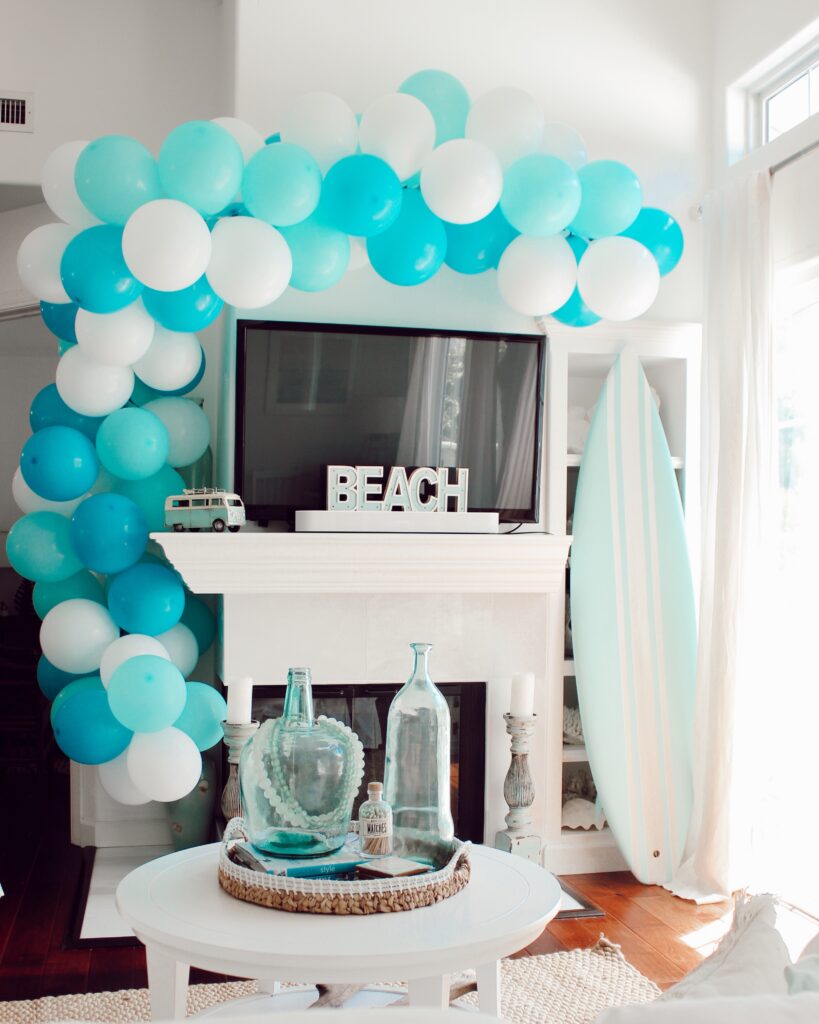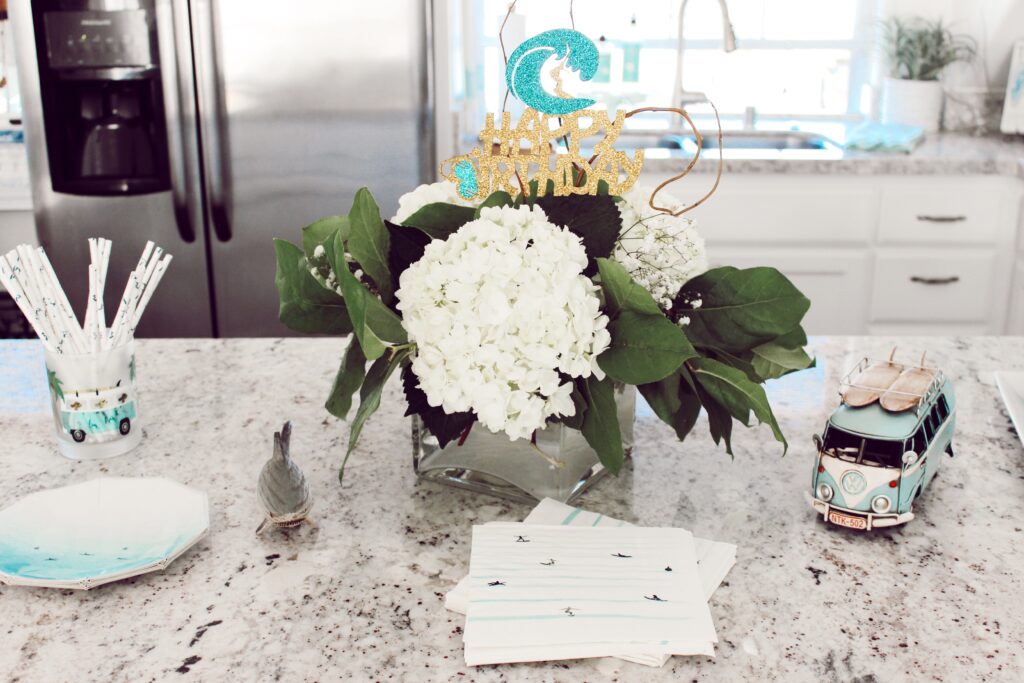 I love to include flower arrangements in my party designs. I found this darling Happy Birthday Sign to embellish the flowers with.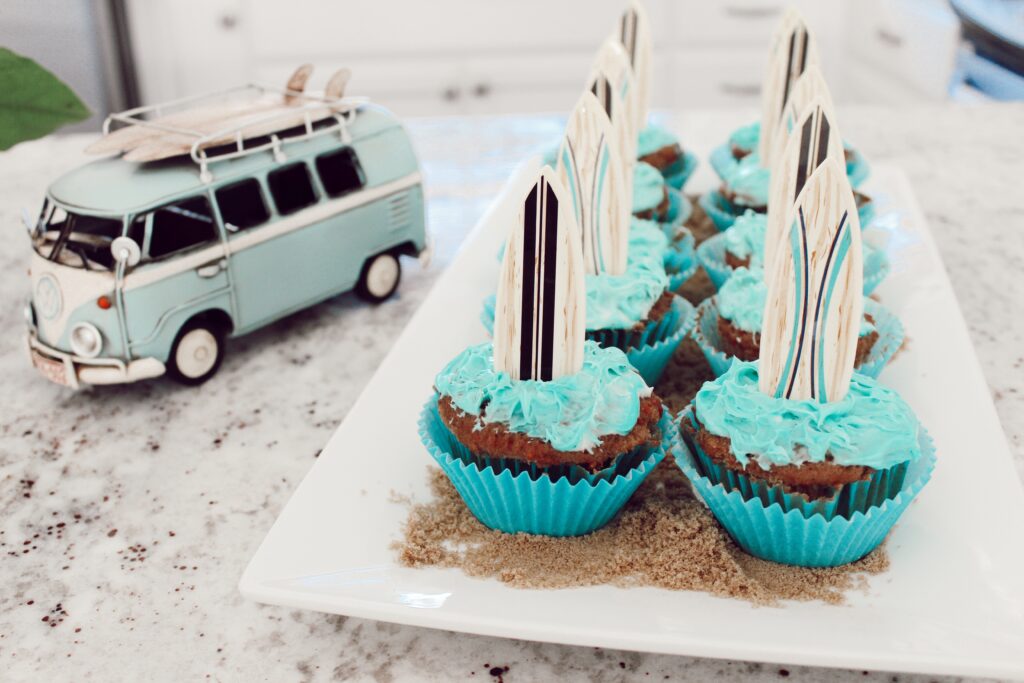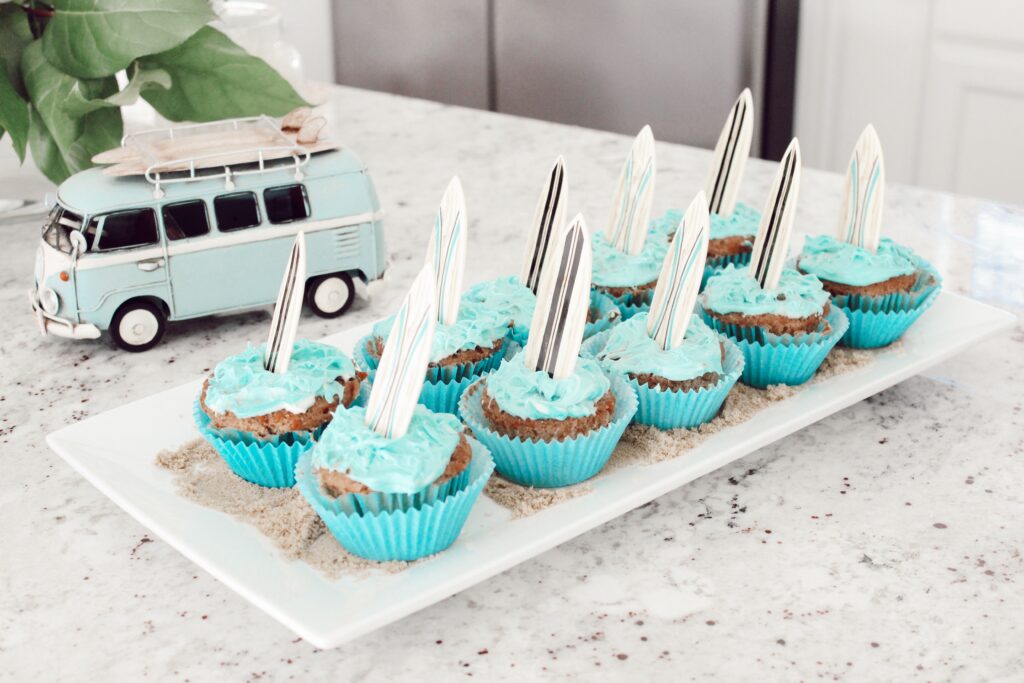 I'm obsessed with these sweet little surfboard cake toppers and shark fins! I used cream cheese frosting to go along with the carrot cake cupcakes. I mixed in some teal food coloring into the cream cheese frosting to achieve the aqua ocean color. I used a tooth pick and did swirls in the frosting for the ocean waves effect.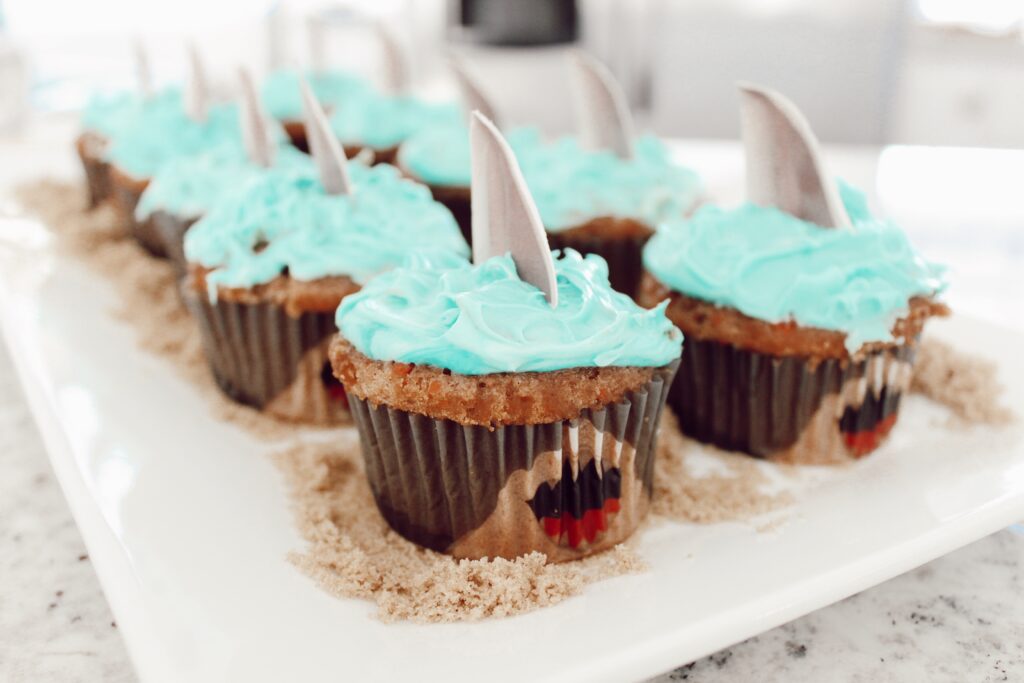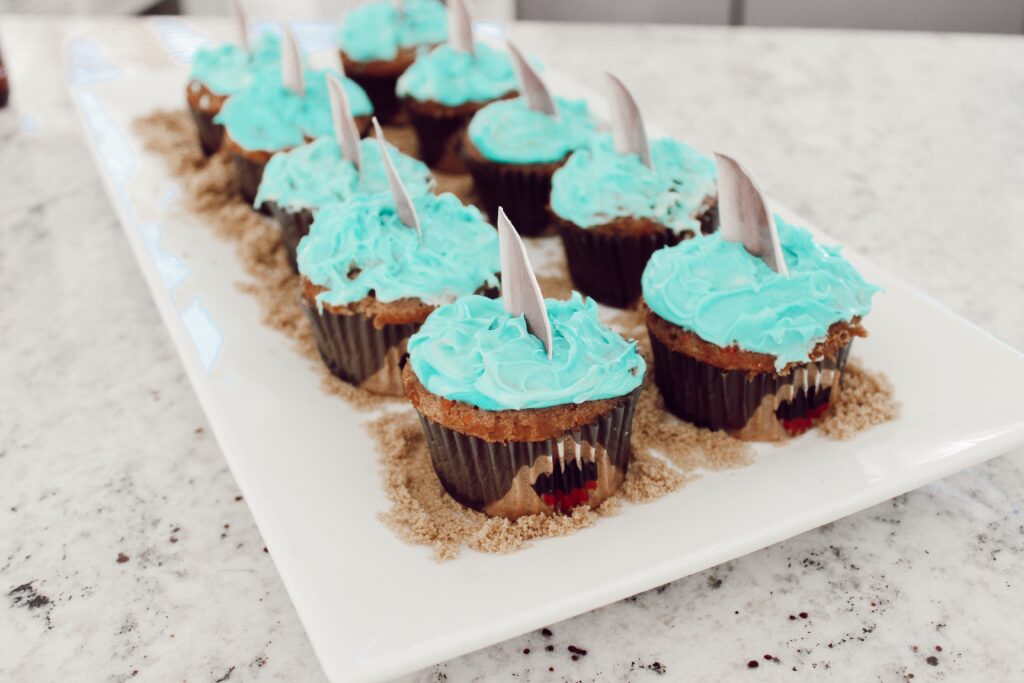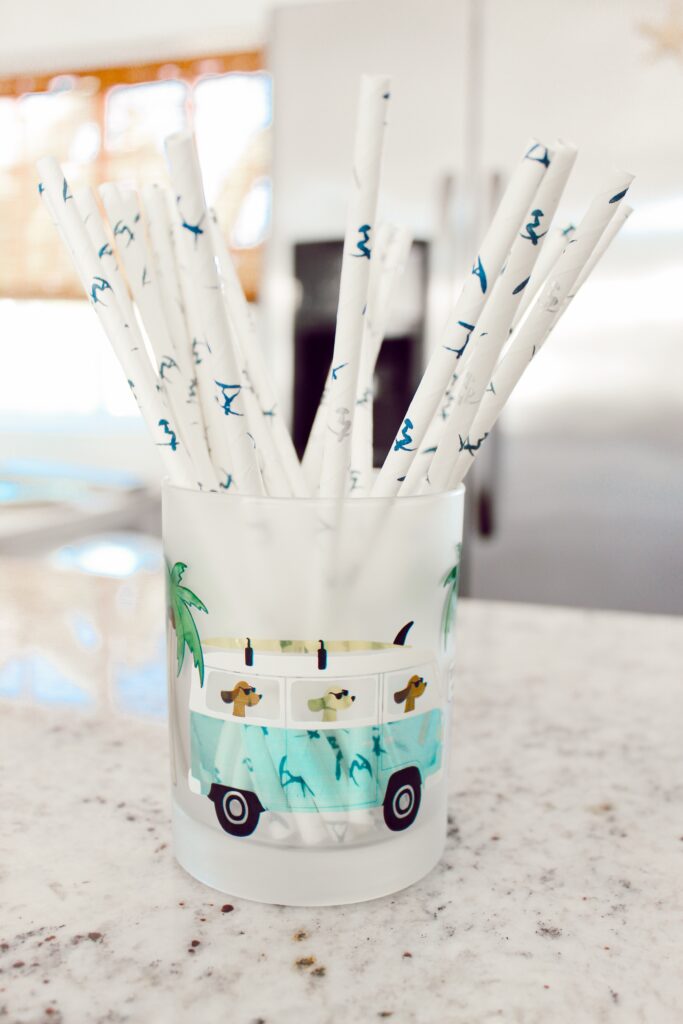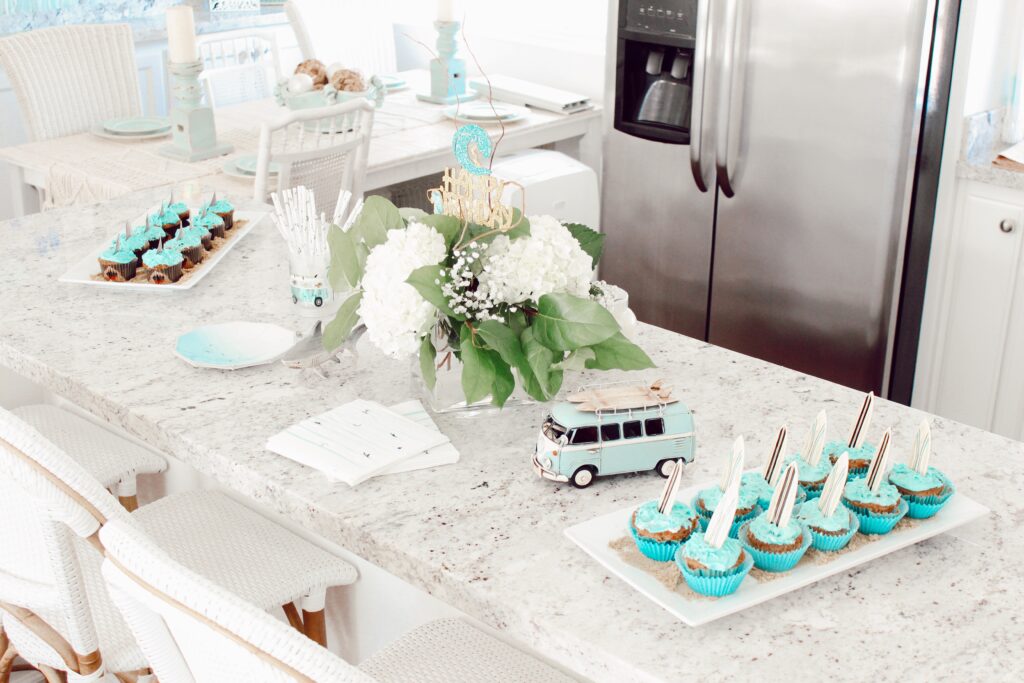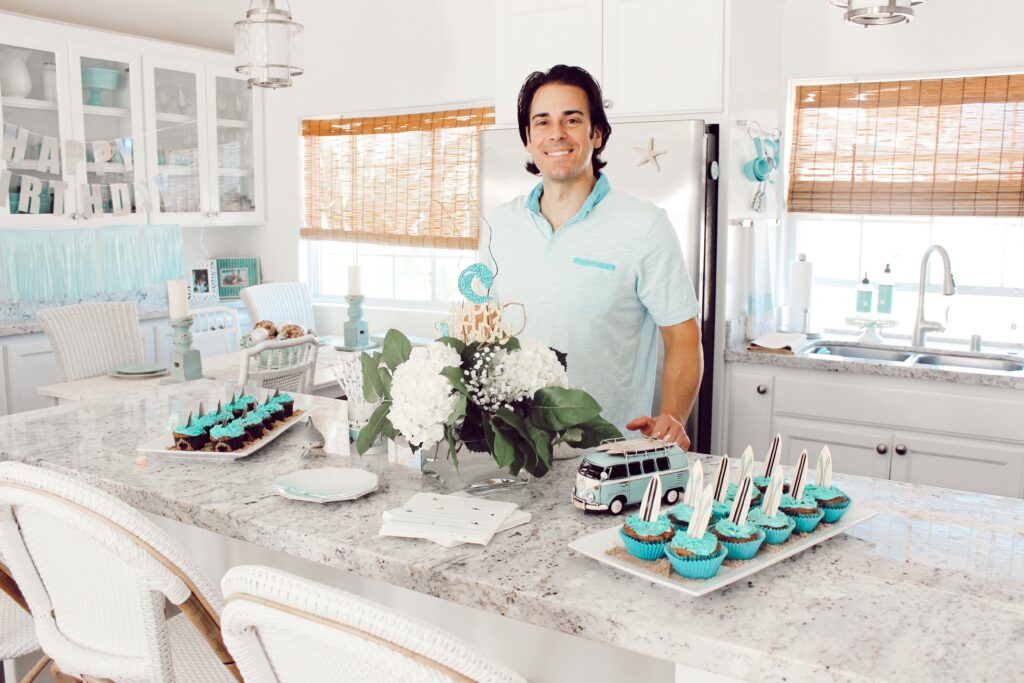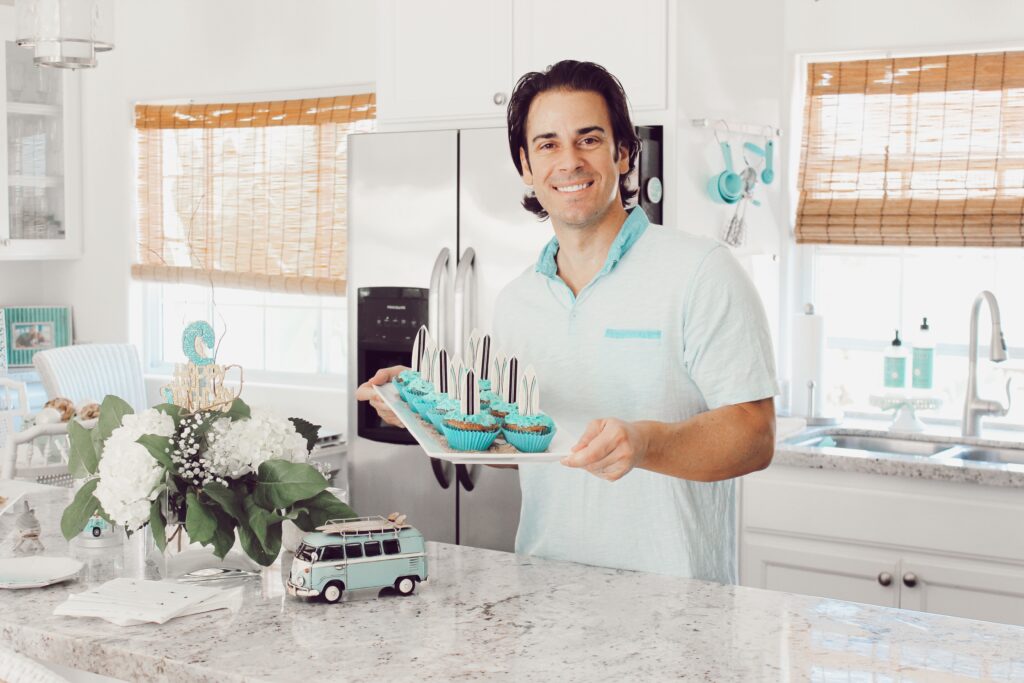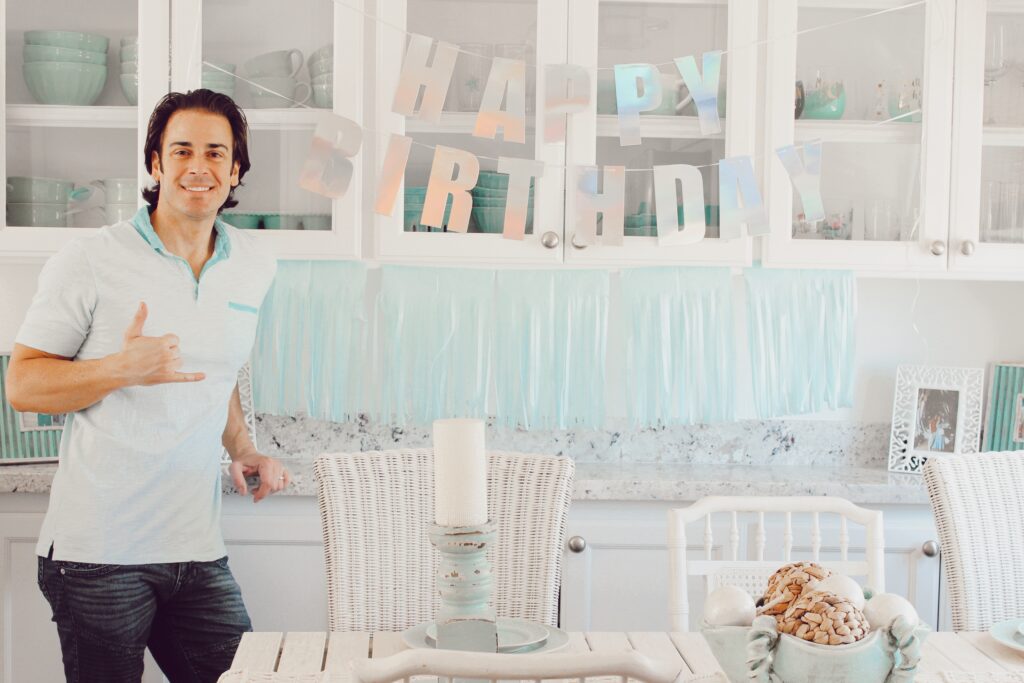 Davey had a wonderful Birthday! I'm so thankful for this guy and his wonderful loving heart! Happy Birthday sweetheart! I love you!
Below are links to the party decorations.
Balloon Garland
Cupcake Accessories
Party Accessories
Thank you so much for stopping by! Don't forget to subscribe to stay up to date with Breezy Designs!
xo