Happy Wednesday Friends! Davey and I just got back from our anniversary getaway at the beautiful Hotel Del Coronado! It was our first time staying at the Del and definitely will not be our last!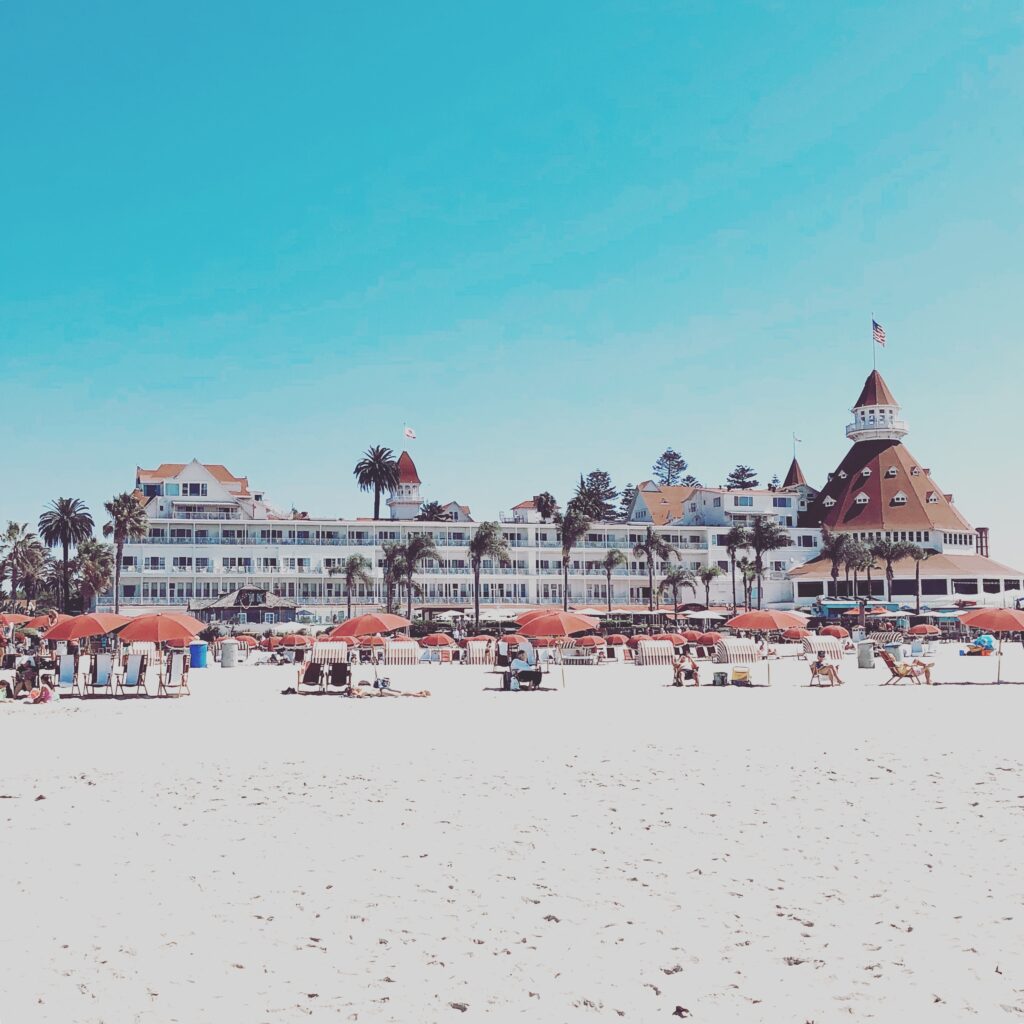 This was our first time on a getaway since the pandemic so I was a bit nervous to travel away from home. I was put at ease once I saw all the protocols that have been put in place!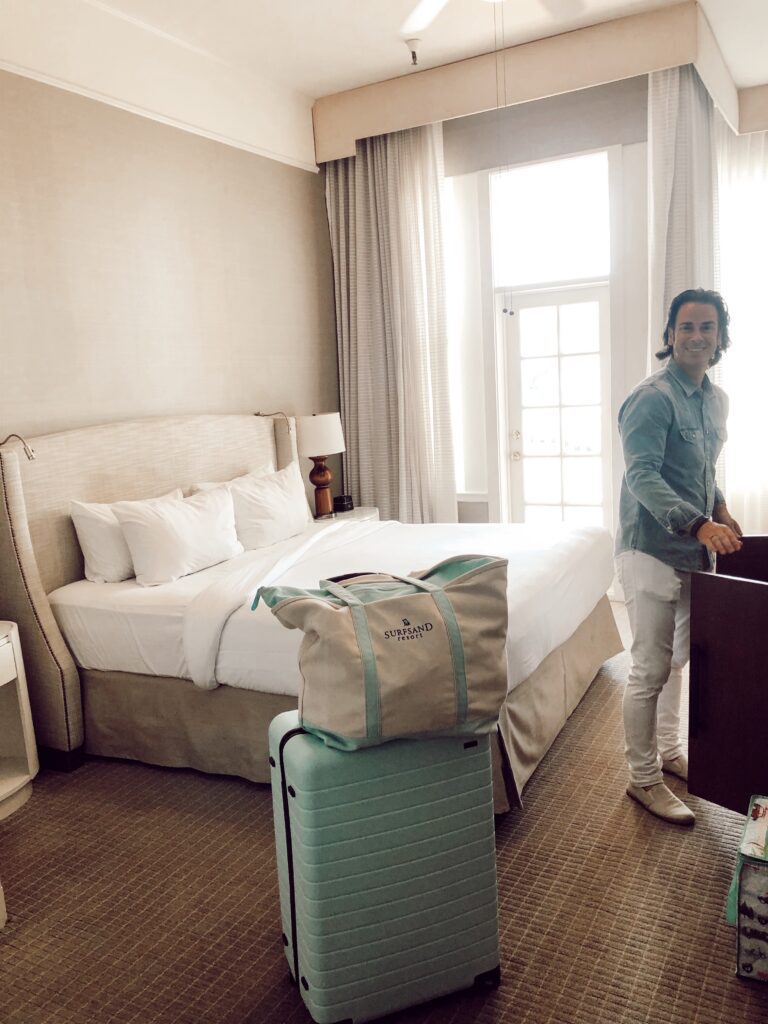 Our room was beautiful! We had a king bed ocean view and it was absolutely perfect! The best part of the room was the stunning patio that overlooked the ocean and grounds of the hotel! The views were gorgeous!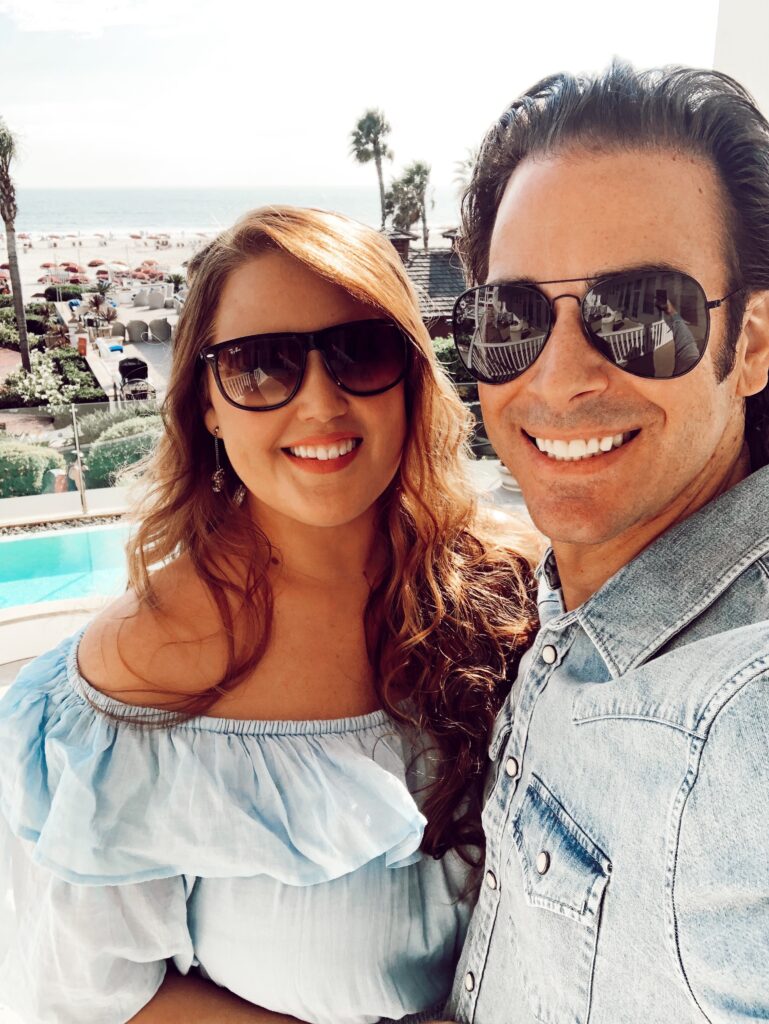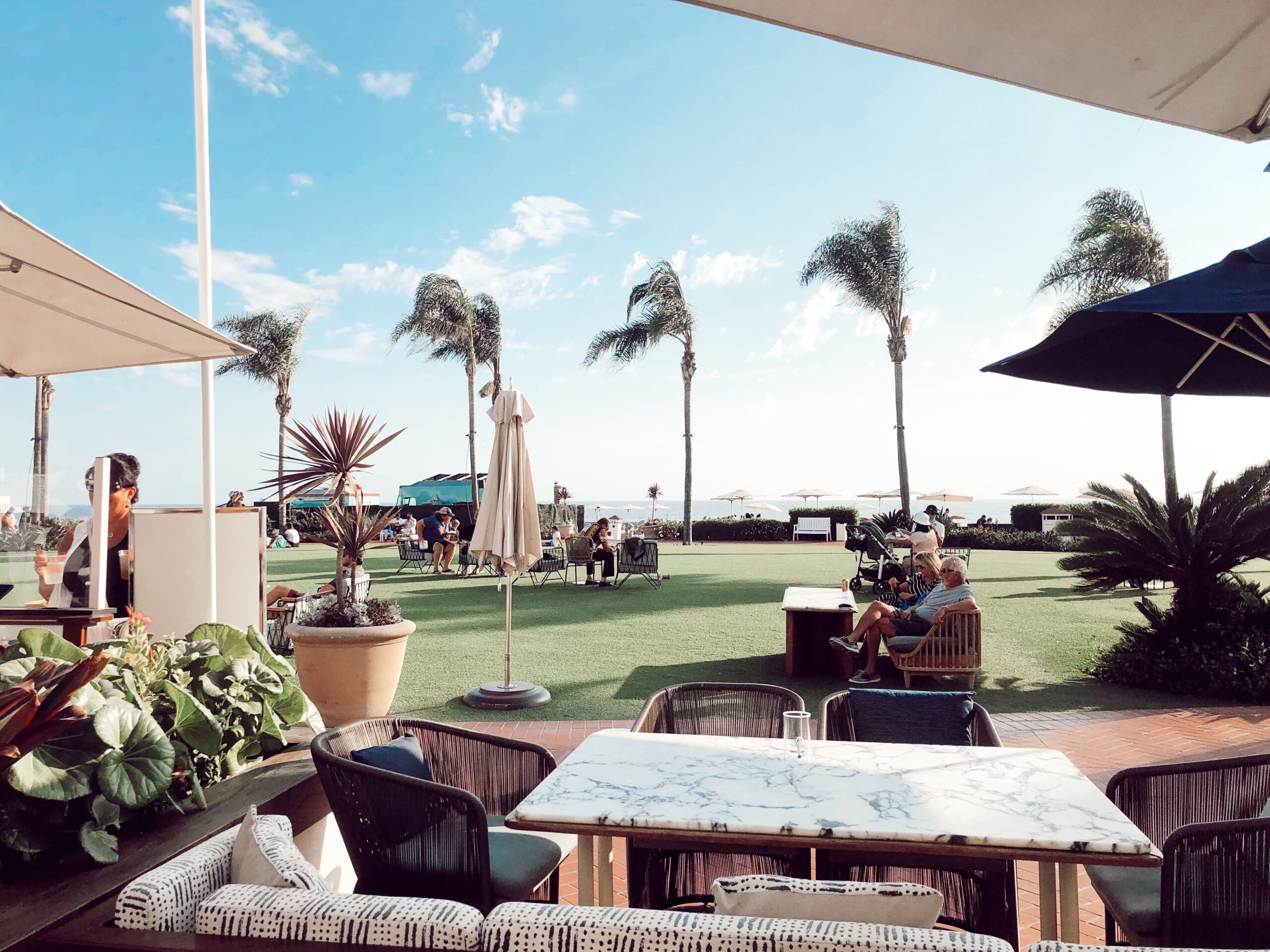 After getting settled into our room we headed to dinner at Serea! The ambience was just perfect with a lovely view of the ocean!
It was super easy when looking over the menu at restaurants at the resort. All you have to do is scan the QR code with your camera and it takes you right to the menu. So much more sanitary!
I ordered the King Salmon and Davey ordered the Filet! We also had a side of brussel sprouts which were fantastic! Our dinner was sooo delicious! I can't wait to go back!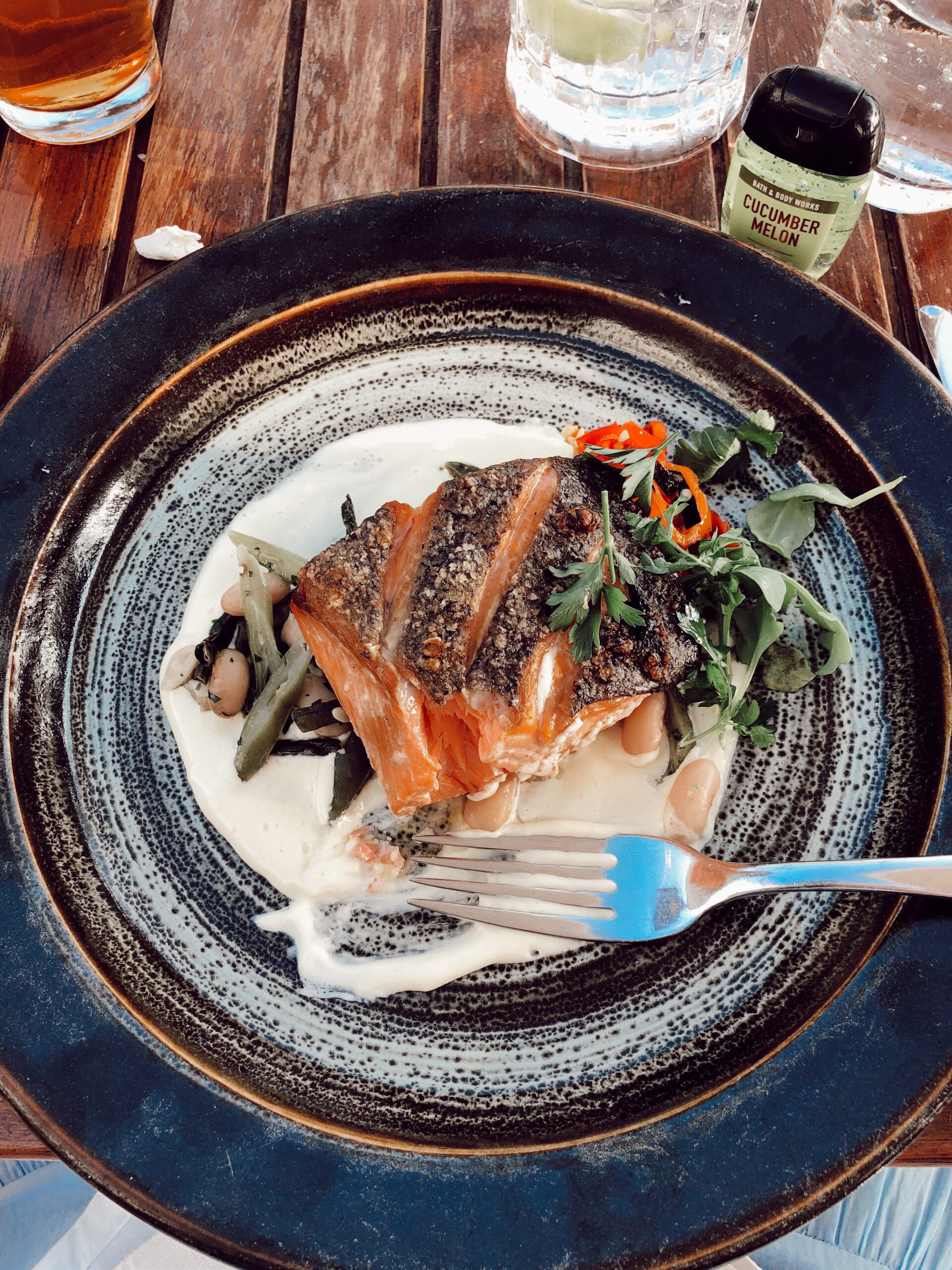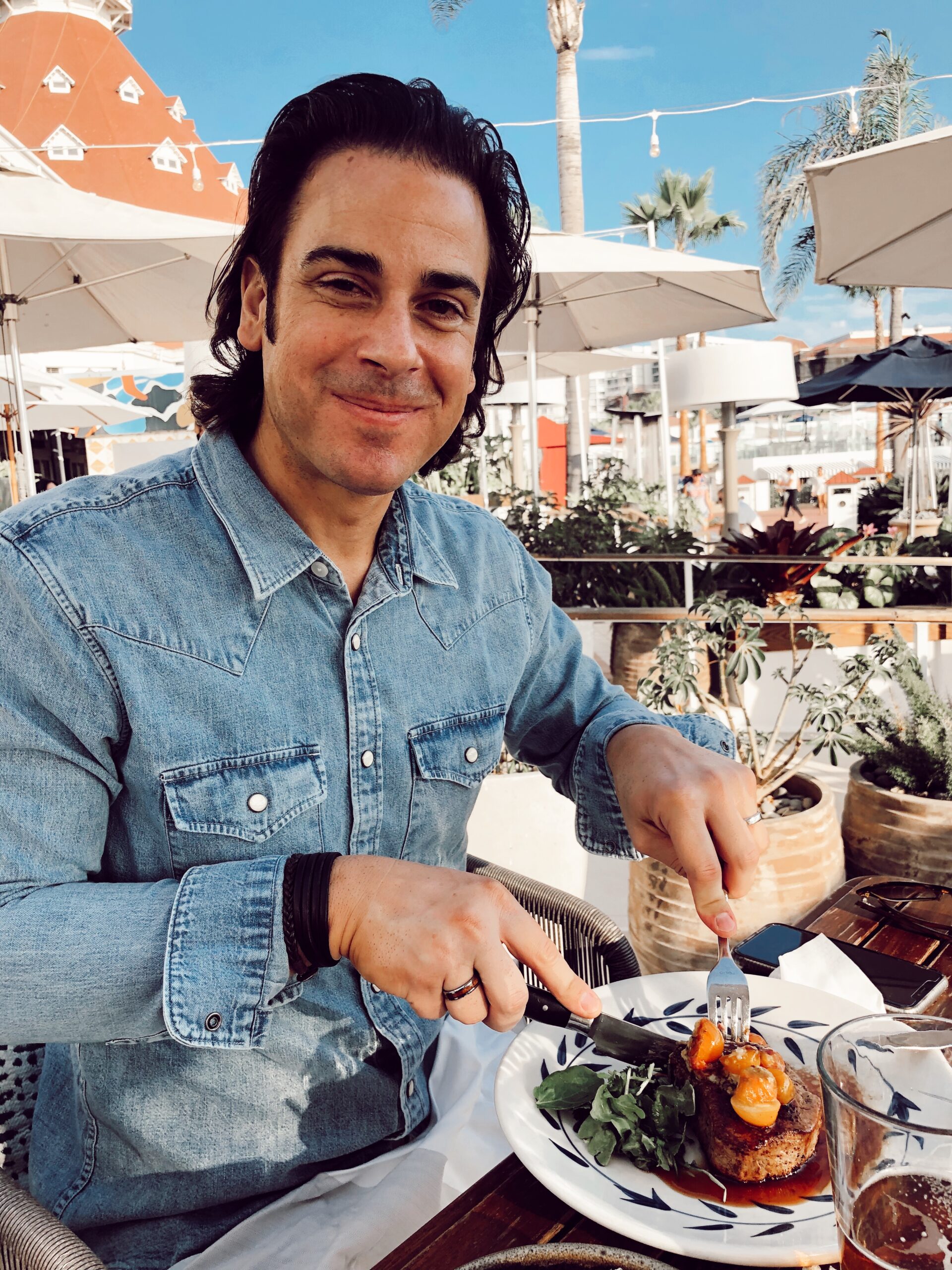 We ended dinner with this yummy dessert! A message in a bottle with chocolate ice cream, whip cream and walnuts! It was delicious!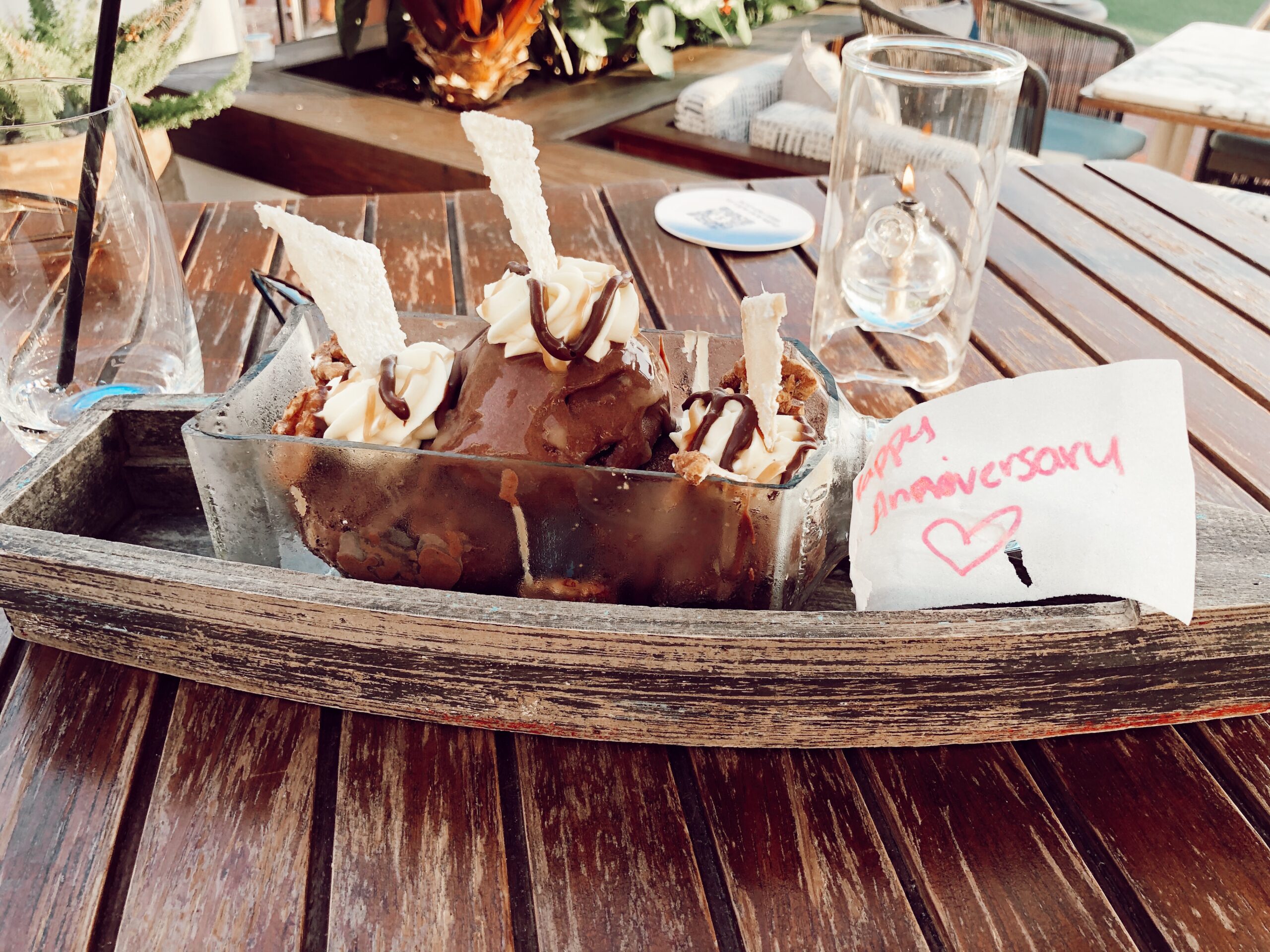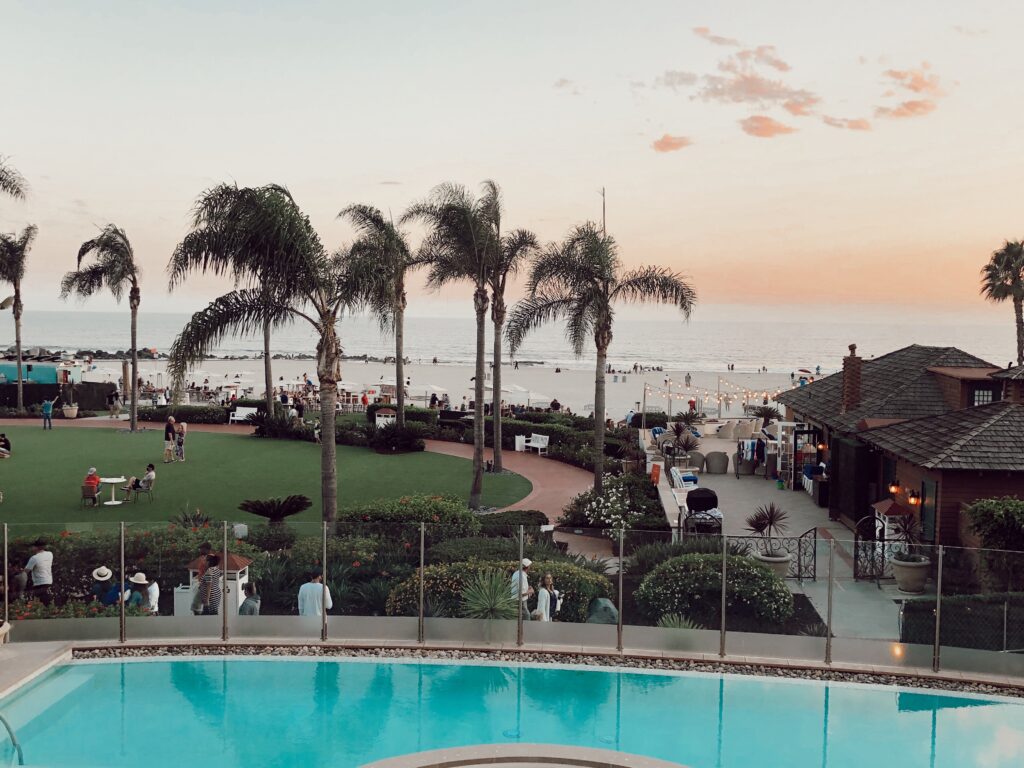 The next morning we started off with a yummy to go breakfast from Sheerwater! We ordered the Classic American Breakfast! It was so delicious!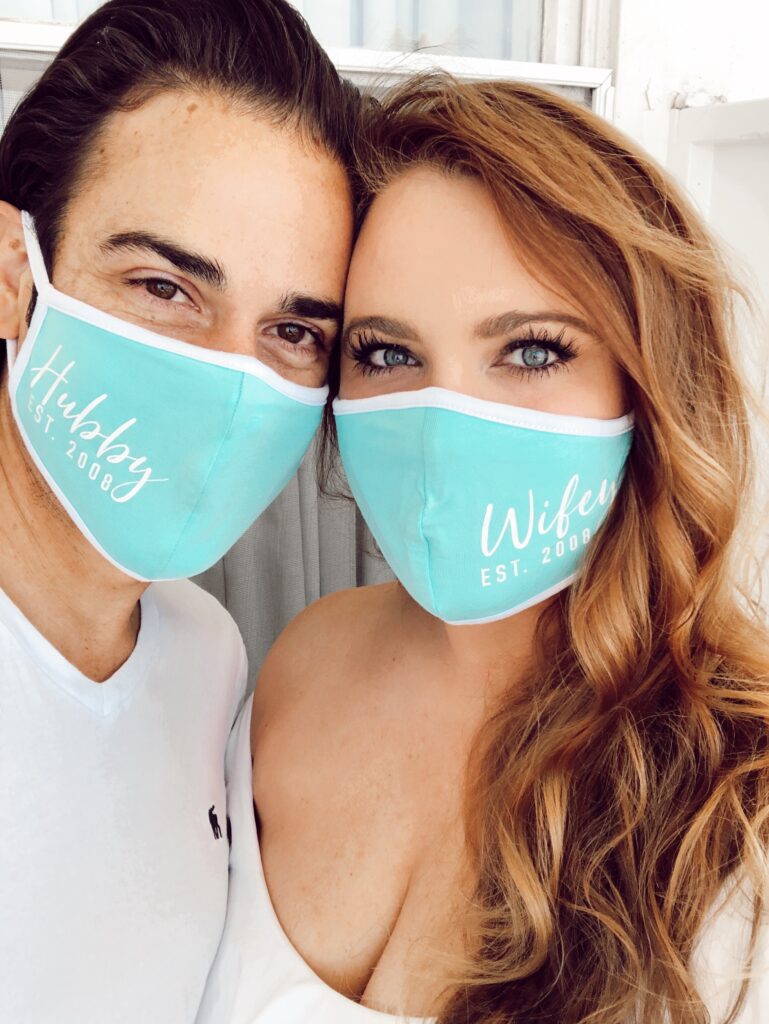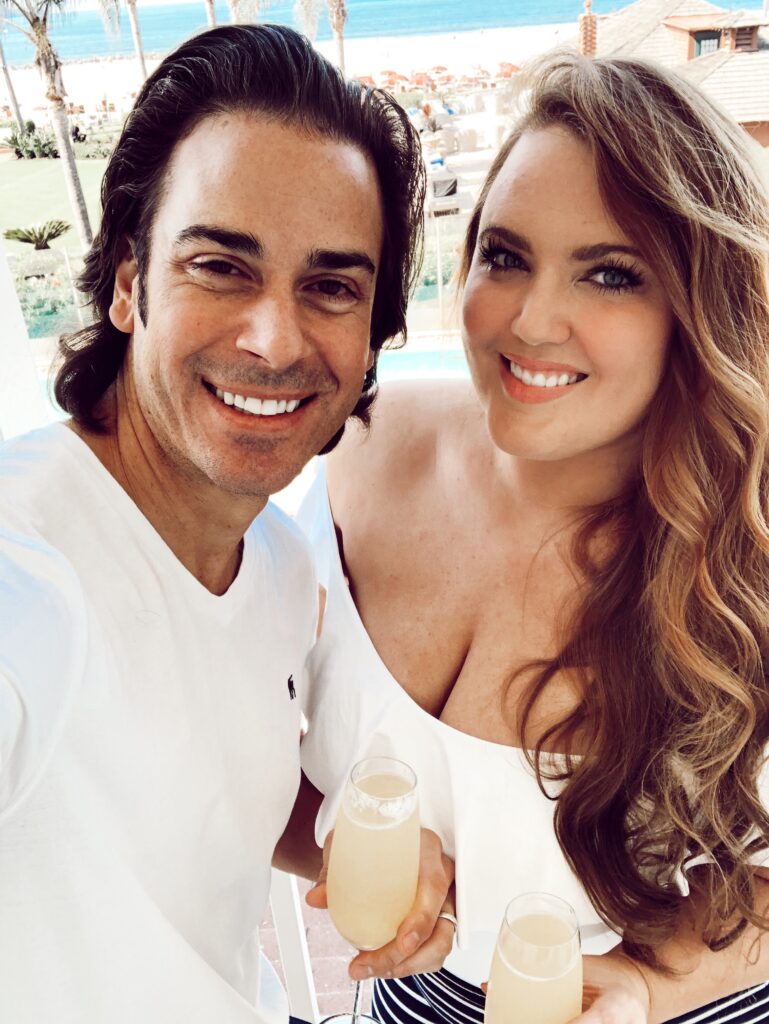 Mimosas are our favorite breakfast drink and we mixed ours with pineapple juice in our anniversary flutes!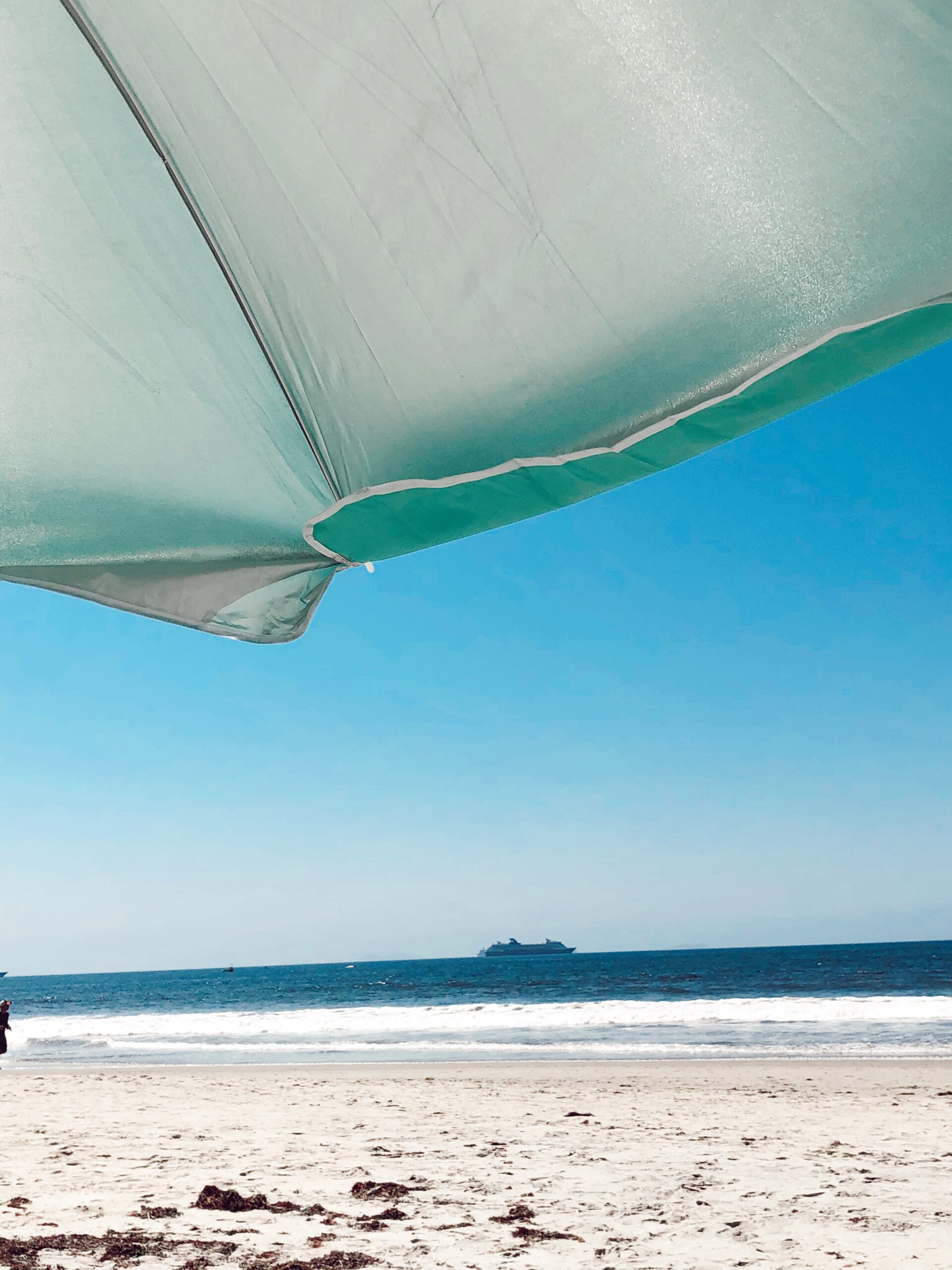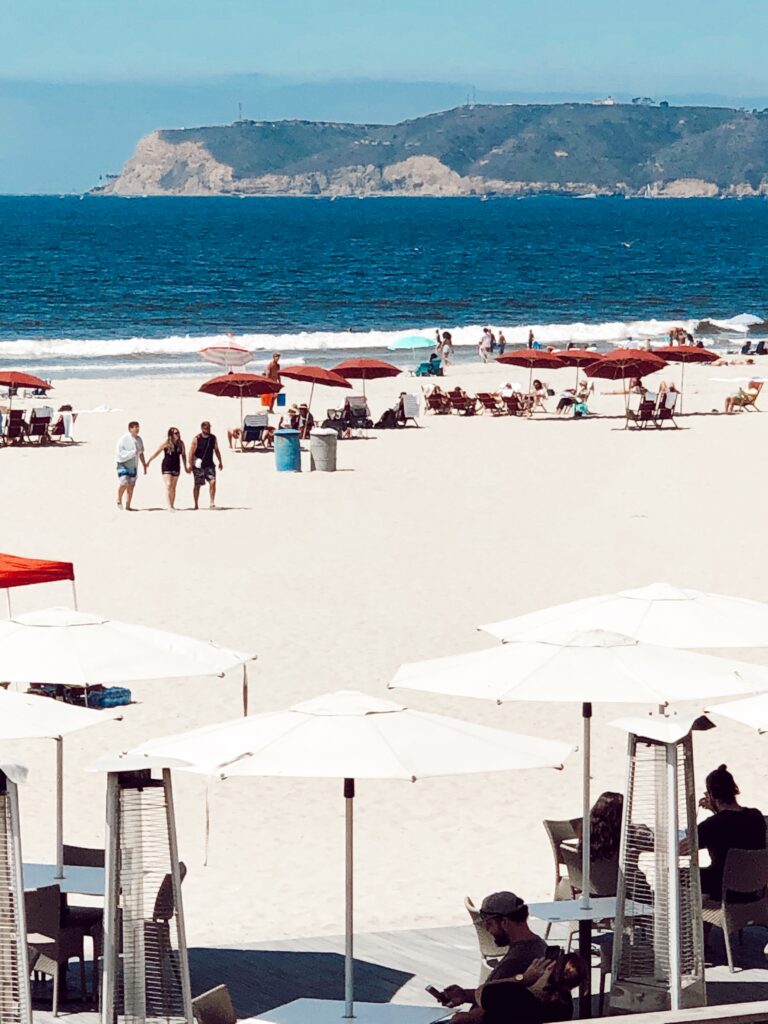 Can you spot our umbrella?! ?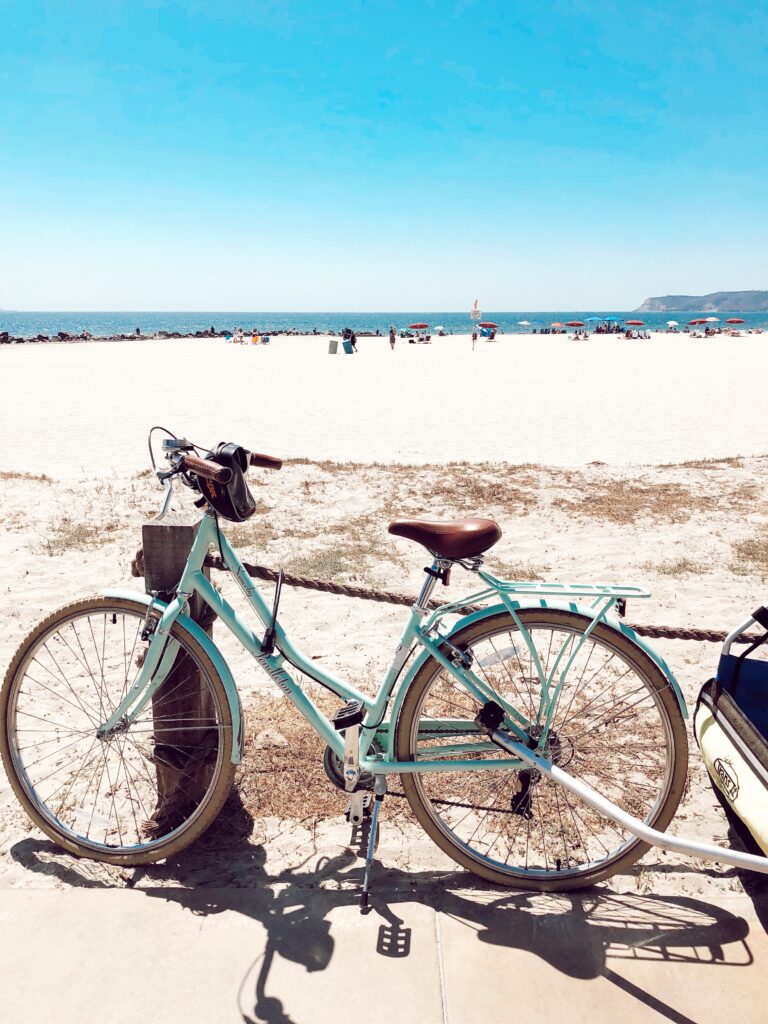 For an afternoon snack before dinner we tried the Beach and Taco Shack! We ordered the Carne Asada, shrimp and fish tacos! They were all delicious but the shrimp was our favorite! I ordered the Pipeline drink and Davey got the Wipeout IPA.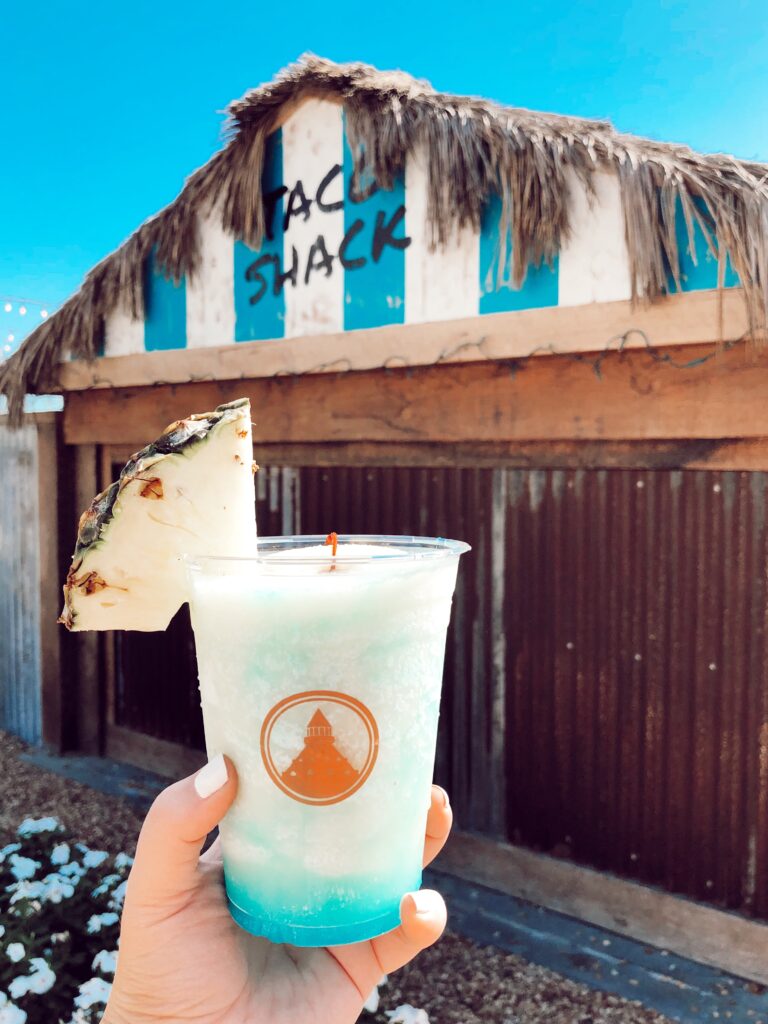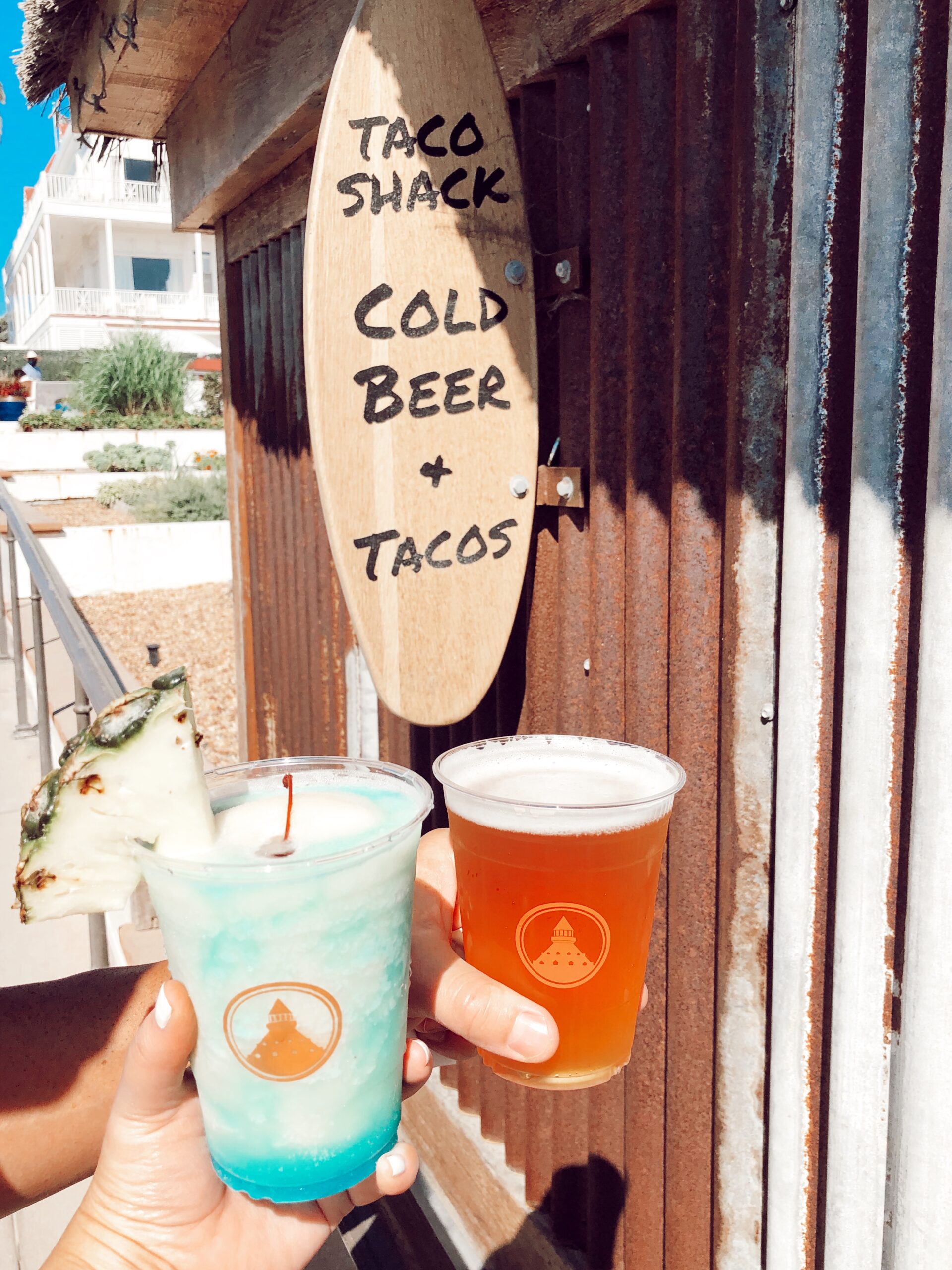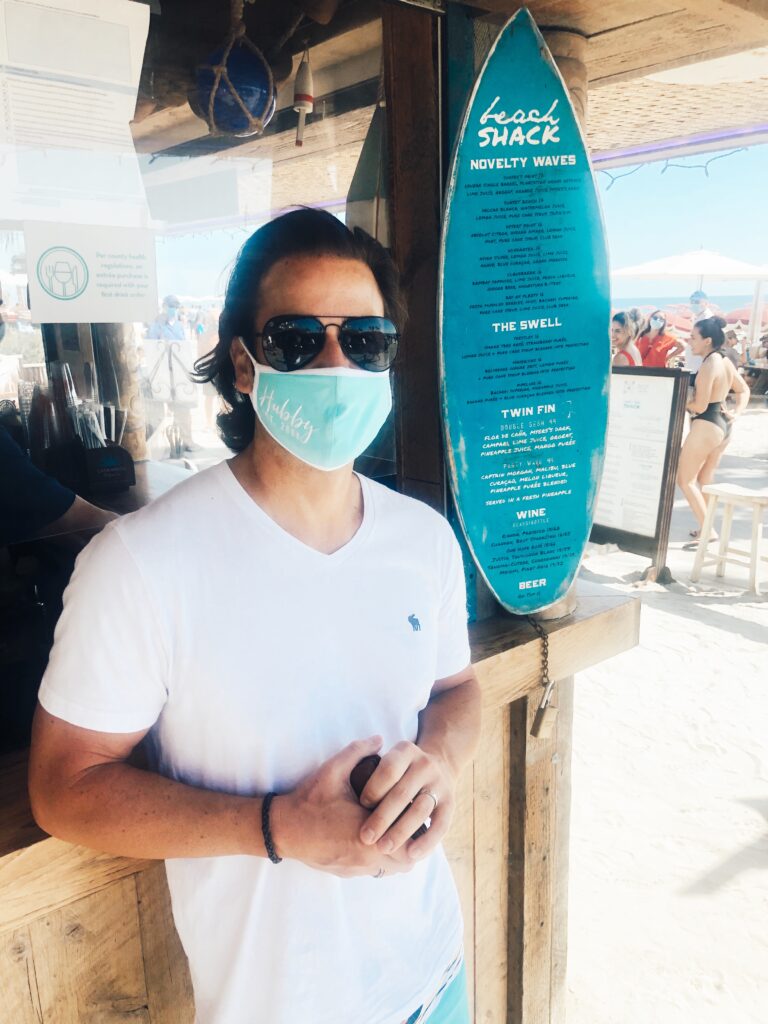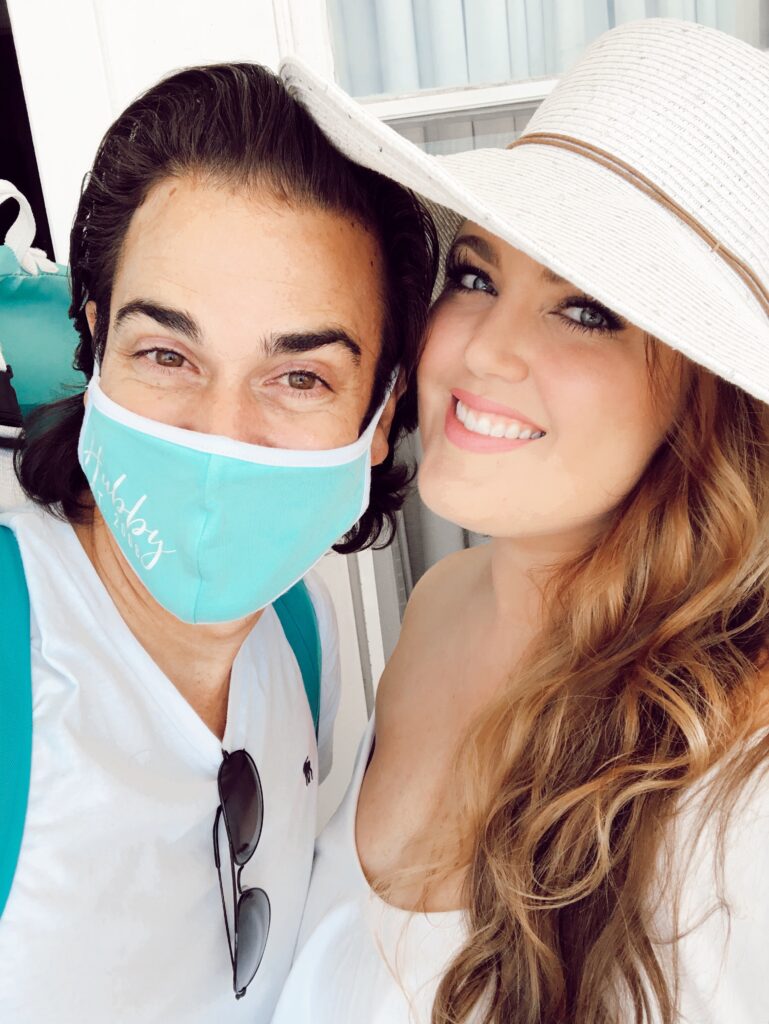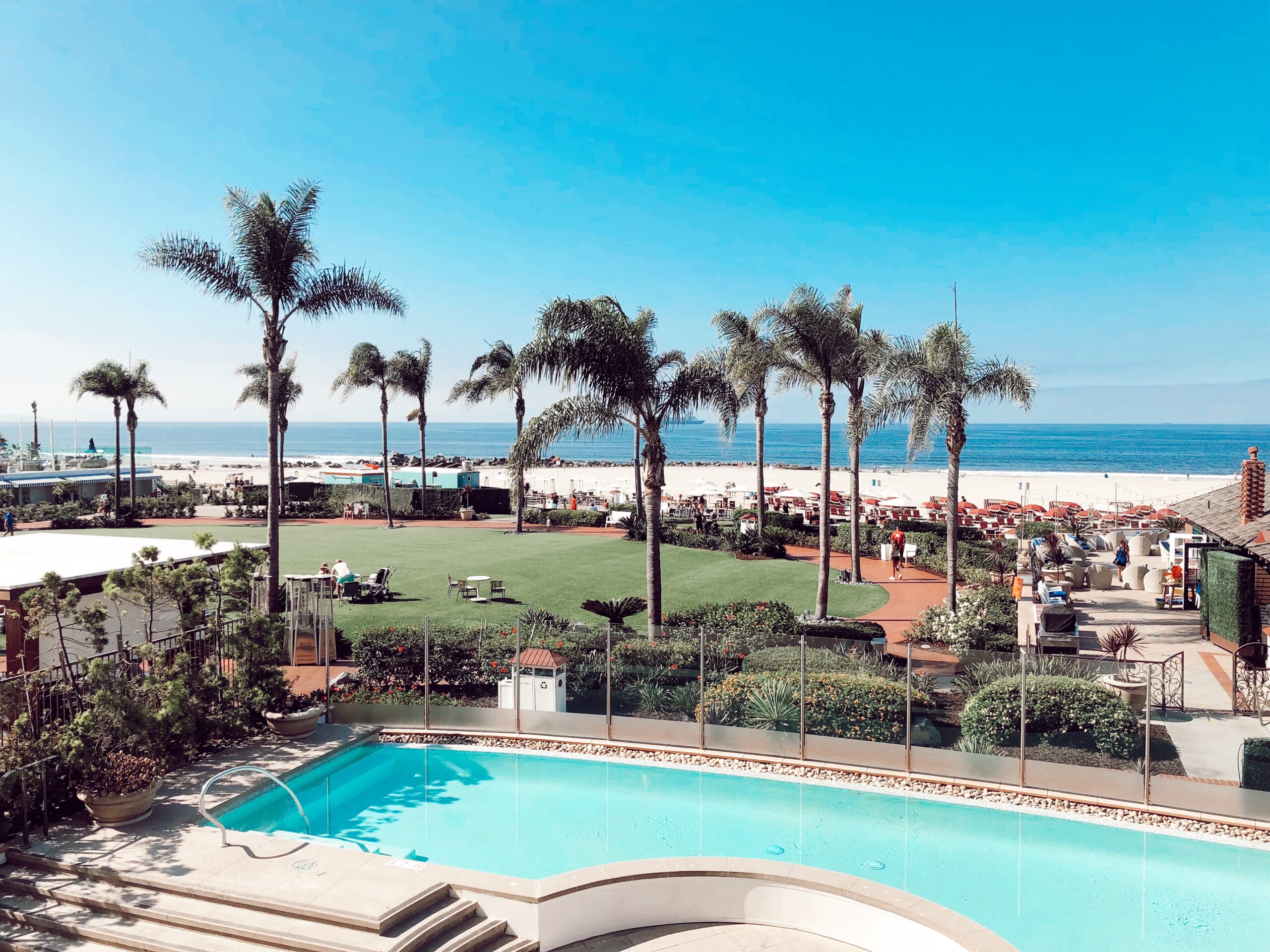 Later for dinner we went to The Sun Deck. It had a super chill vibe with a beautiful view of the ocean. We ordered the charred octopus as a starter and then shared the burger! The food was amazing!! We loved it so much we went back on our last day for lunch! The servers were super awesome too!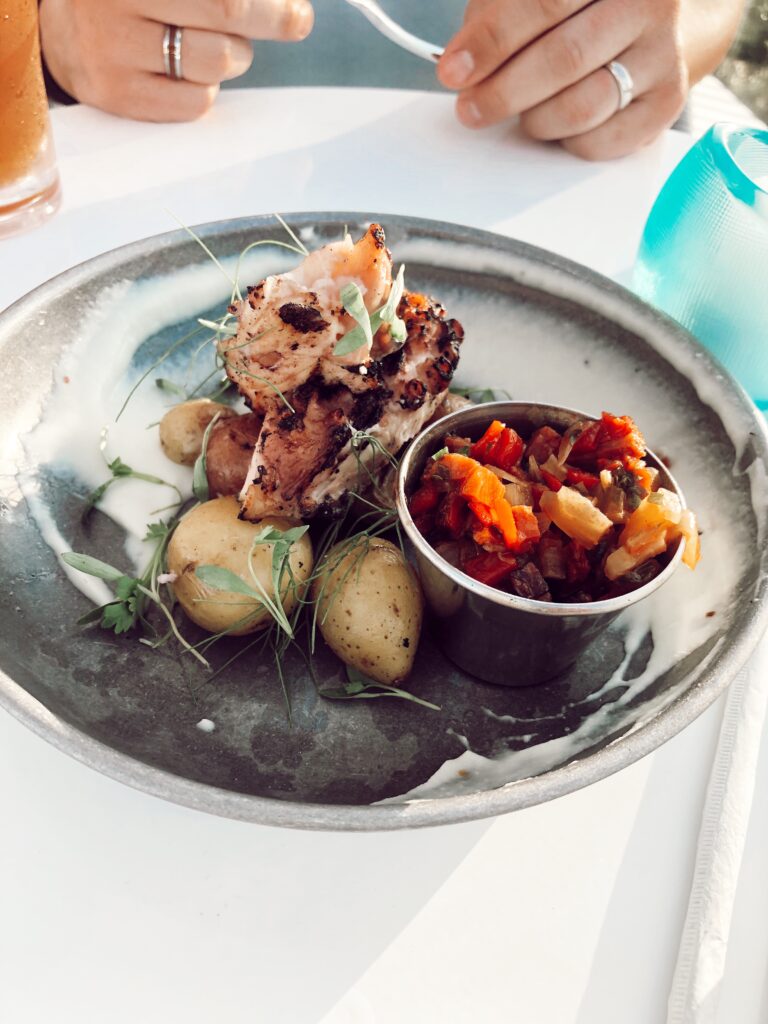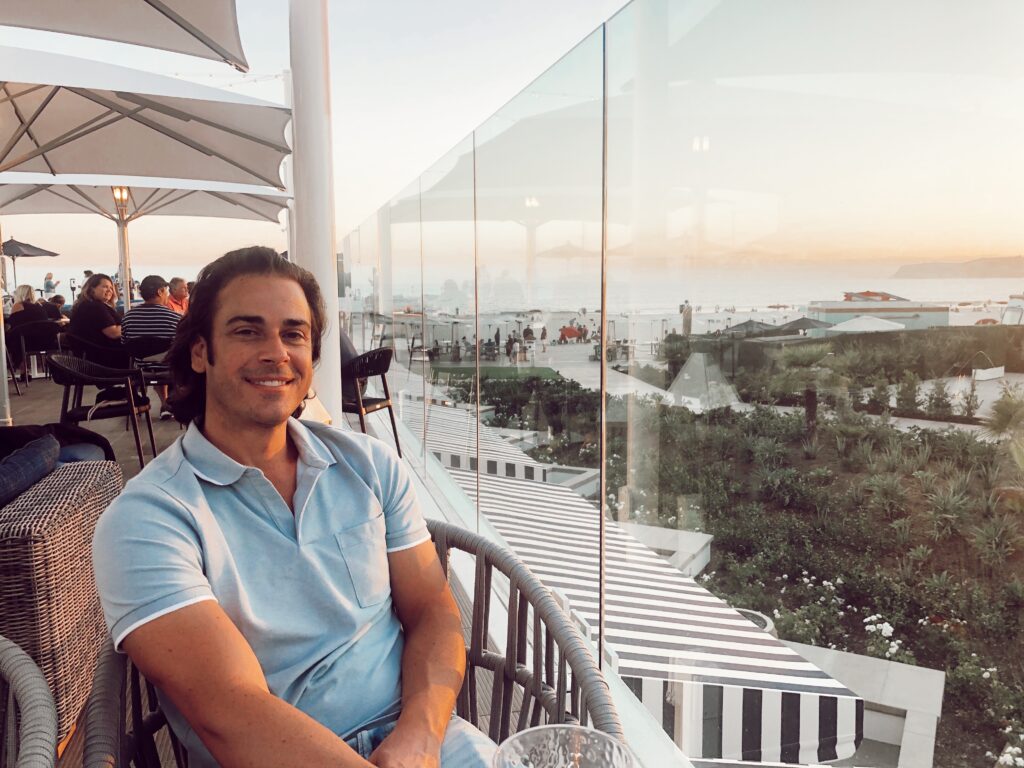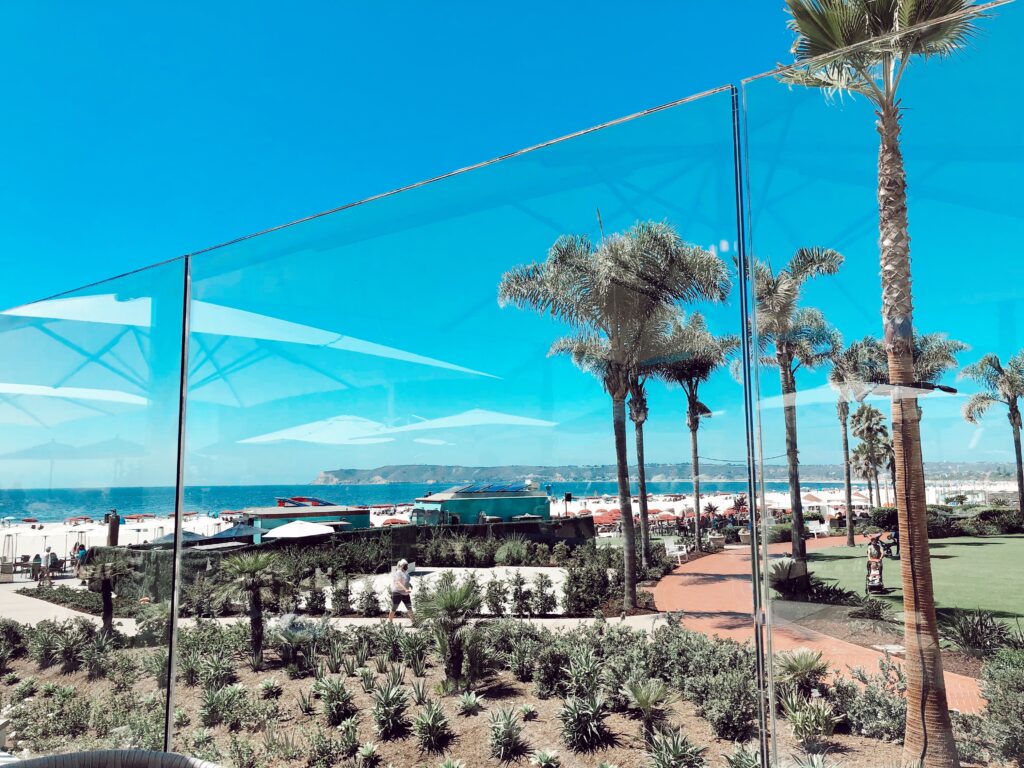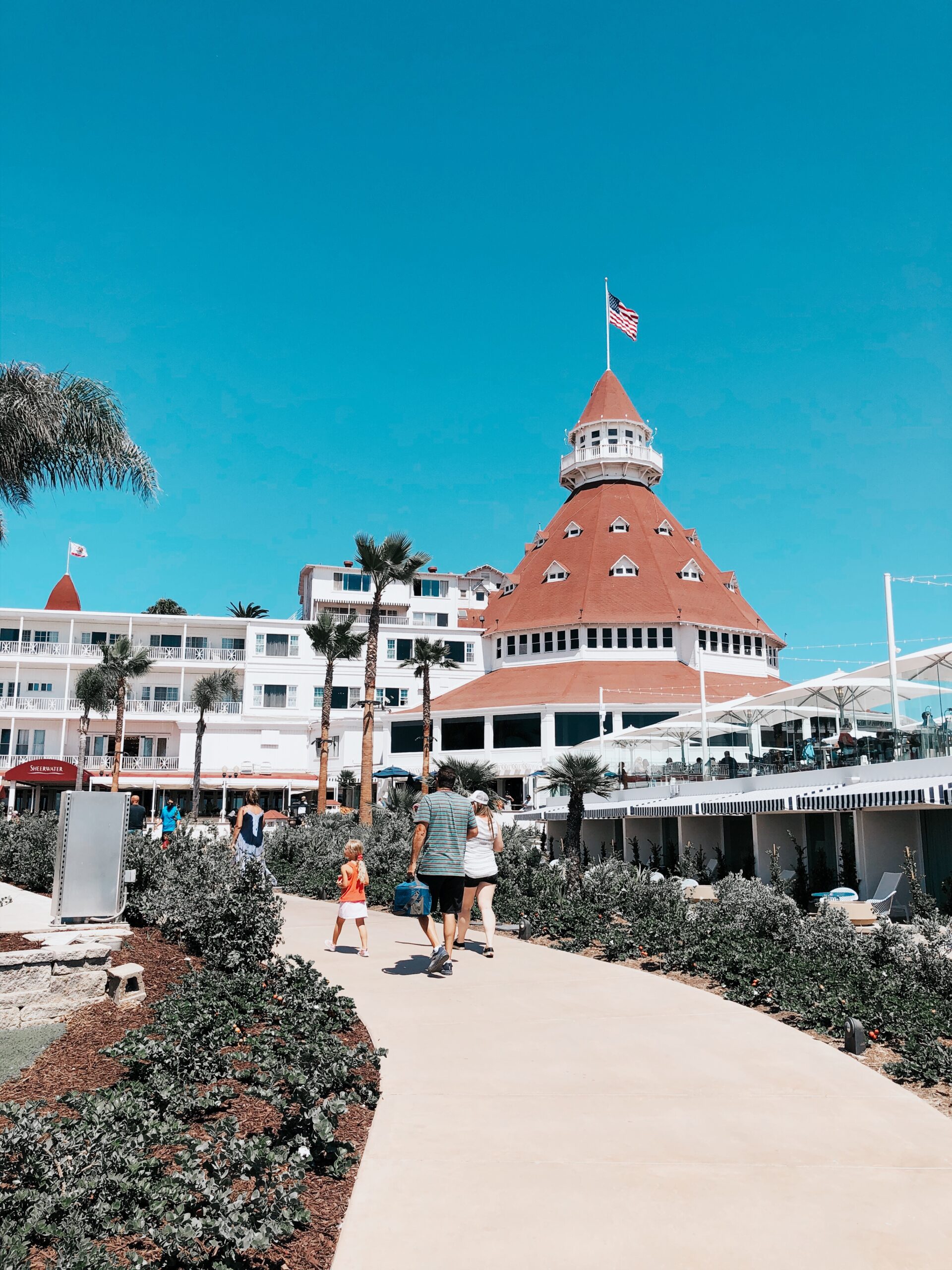 We had such an memorable time and I definitely can't wait to go back! This anniversary was different than our regular tradition of going to Disneyland but it was just as special if not more! Trying a new spot out and having an adventure even if it wasn't that far from home was just perfect! ?
Shop this post below!
This post contains affiliate links.