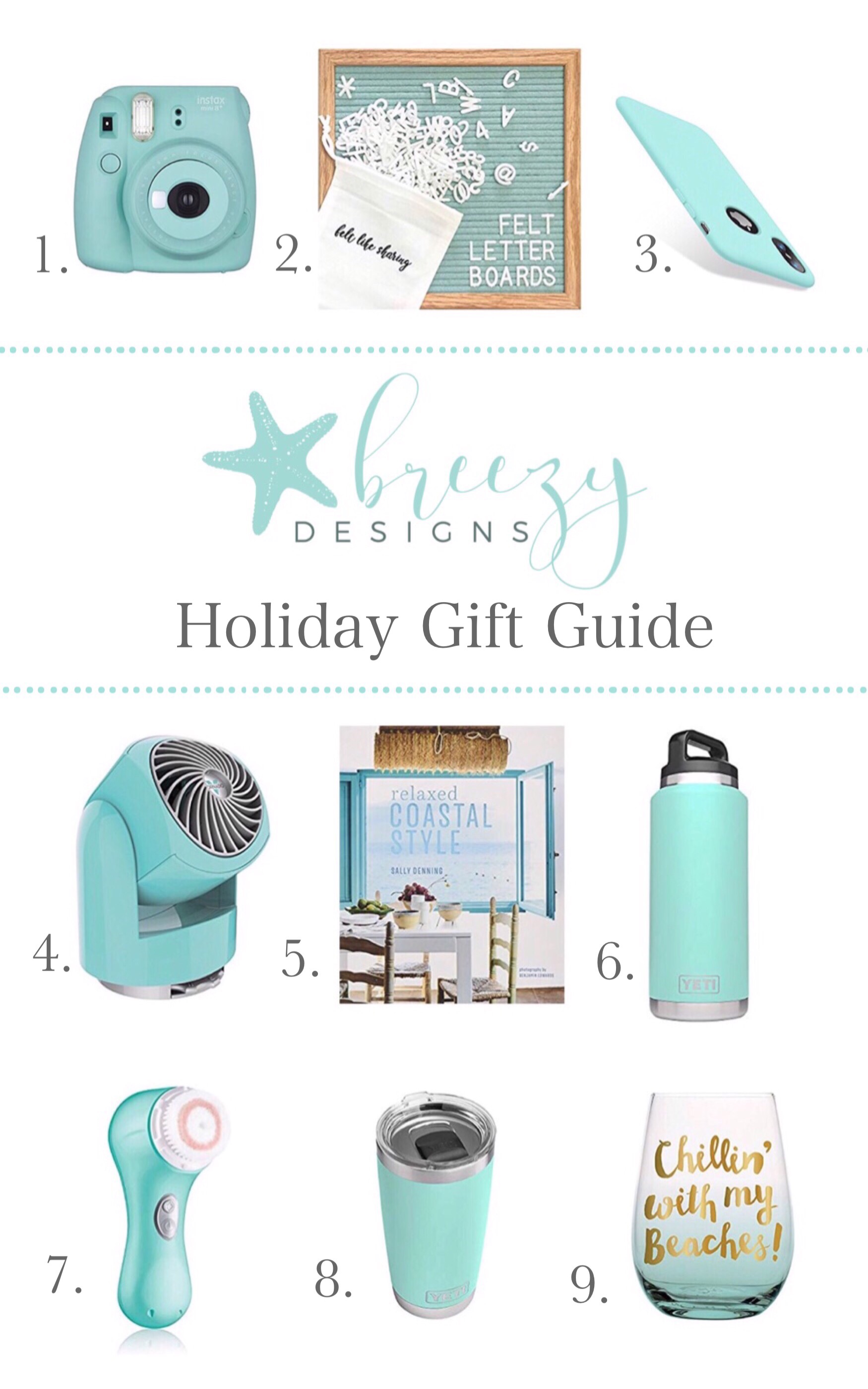 Happy Wednesday Friends!
I can't believe that this week is Thanksgiving! Where has the time gone?!
I'm so excited to share my Holiday Gift Guide! Over this last year I have enjoyed each of these items and wanted to share them with you!
I have numbered each gift with affiliate links below.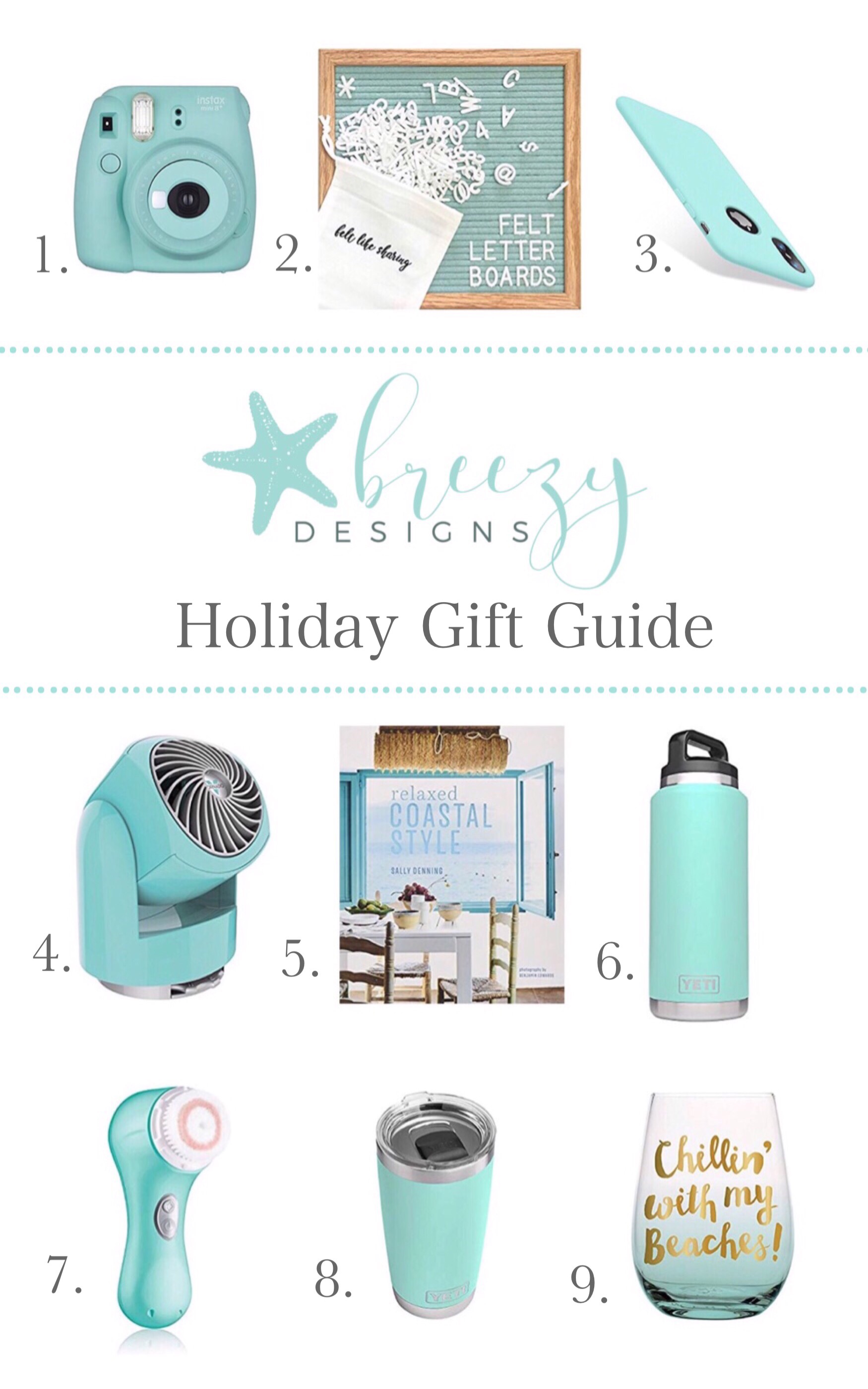 1. Fujifilm Ice Blue Instant Camera! I love this camera so much! I purchased this last year to use at Christmas for family photos. We had so much fun taking photos with it.
2. Seafoam Green Letter board! I've been enjoying letter board pictures popping up here and there on my instagram and needed to get one! Of course it had to be a Breezy color! 😉 I was so excited when I found this seafoam colored one! It's the perfect size too, 10×10 and can fit a good amount of quotes on it!
3. Torras Mint iPhone X Cover! This is my current phone cover right now! It has a soft silicone texture to it and fits my iPhone x like a glove! It's such a pretty aqua color too!
4. Vornado Fan in Bliss Blue! This sweet little fan is perfect for travel and small spaces! I have taken it with me on many of our vacations. It's small and doesn't take up much space but puts out a good amount of air flow.
5. Relaxed Coastal Style Book! I love decorating with books and the cover on this book had me swooning! The book is by Sally Denning and shares her take on Coastal Style through colors and textures of the ocean.
6. YETI 36oz. Rambler in Seafoam! This stainless steel bottle is great for picnics at the beach and long travel days! Keeps your cold drinks cold and your hot drinks hot!
7. Clarisonic Mia 2 in Sea Breeze! This is a facial sonic cleansing brush and one of my nightly routines. I have been using mine for almost a year and love it! I love that it's waterproof so I can take it in the shower with me. It leaves my skin feeling soft and clean!
8. YETI 20oz. Rambler in Seafoam! This sliding lid, stainless steel tumbler pairs nicely with the 36oz. rambler.
9. Chillin' with my Beaches wine glass! Such a fun glass for the beach lover!
I hope you enjoyed my Breezy Designs Holiday Gift Guide!
Have a wonderful Thanksgiving friends and thank you so much for stopping by!
Xo