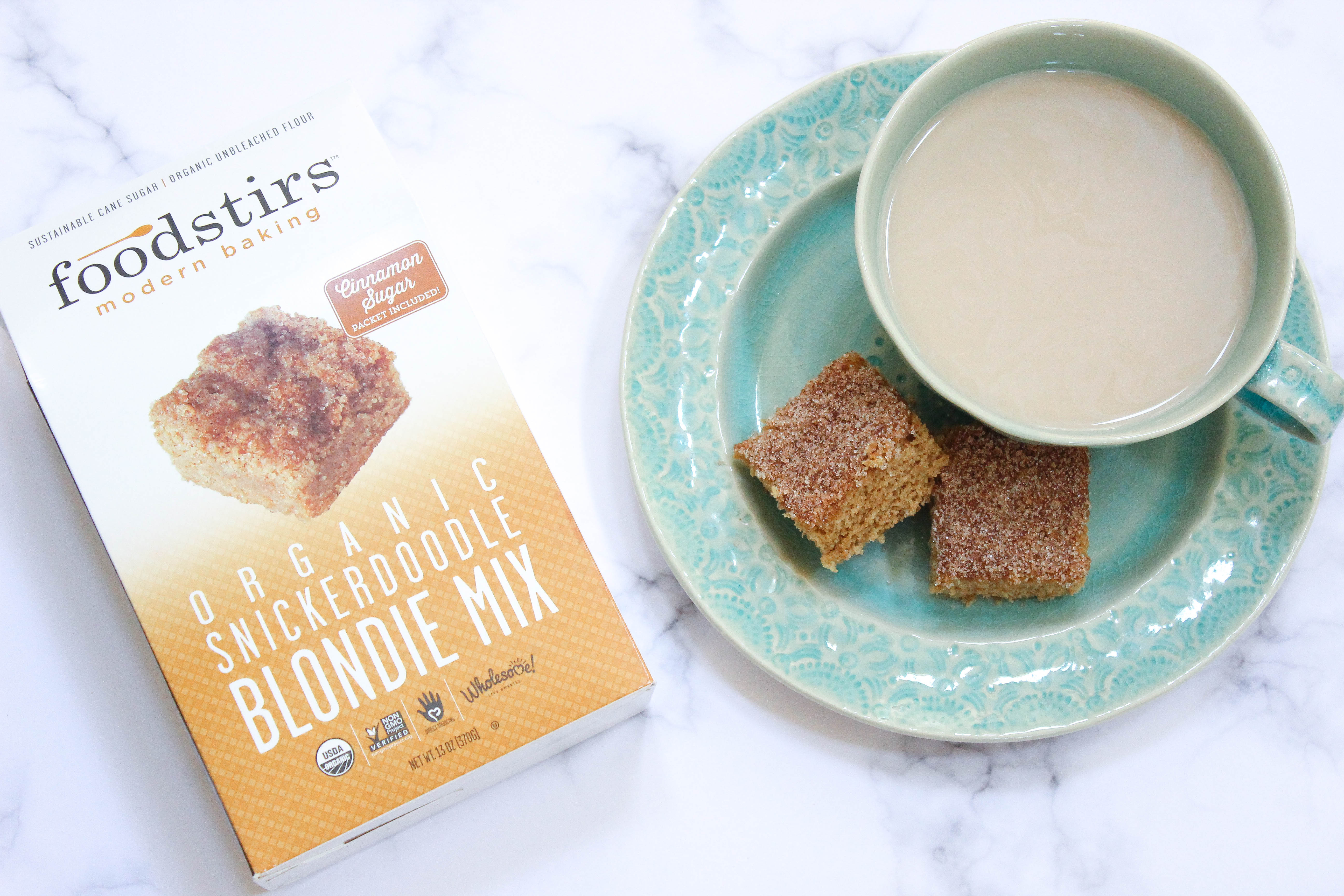 Hello Lovely Friends!
I hope everyone is having a wonderful week!
We are getting ready to go away with the family for a beach weekend! I'm so excited to get out of the heat! We've been having some high temperatures and boy does the beach sound good!
I recently received some fun baking mixes from Foodstirs! I saw the Snickerdoodle Blondie mix and couldn't wait to try it! I love to bake but sometimes it's hard to make everything from scratch. It's great how you can still enjoy the fun of baking but with a semi-homemade twist.
The mix was very simple, I only needed to add eggs and butter to it. I love that the mix is made with organic unbleached flour and sustainable cane sugar. It made me feel better knowing that there were healthy ingredients in the product.
After I put the batter in the square pan I sprinkled the brown sugar on top and baked it for 28 minutes. It made the house smell amazing! After the baking pan cooled down I finally got to try it and….I loved it! It was so delicious. It took me back to when my Grandma Josephine would make my brothers and I Snickerdoodle cookies. She was such a good baker and this snickerdoodle blondie brought me back to those sweet memories of her.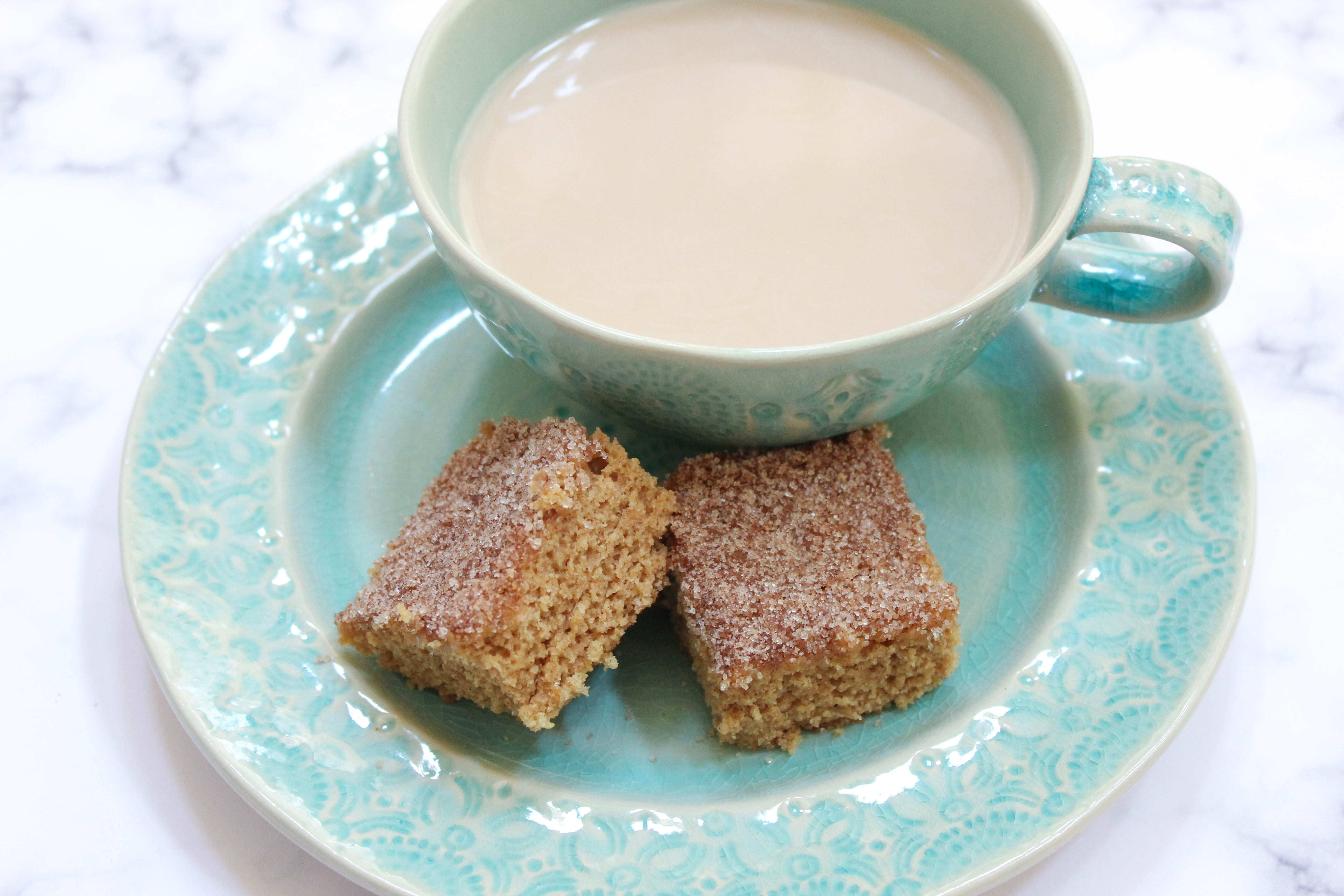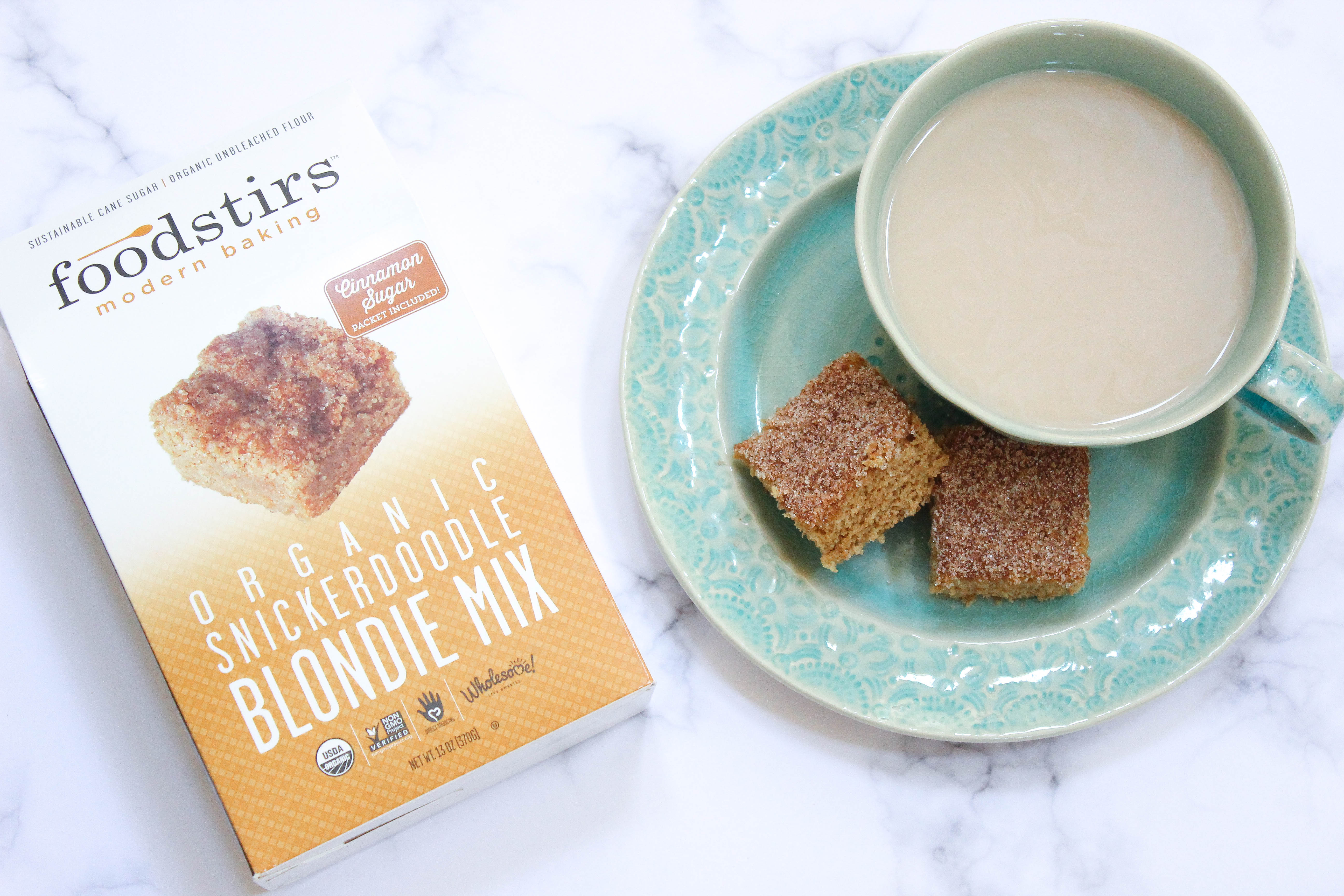 I was very happy with this product and I can't wait to try more mixes in the future. Link to this mix here.
I hope everyone has a wonderful weekend!
xo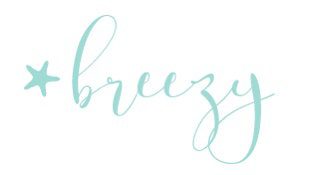 Shop this post below
Foodstirs Snickerdoodle Blondie Mix