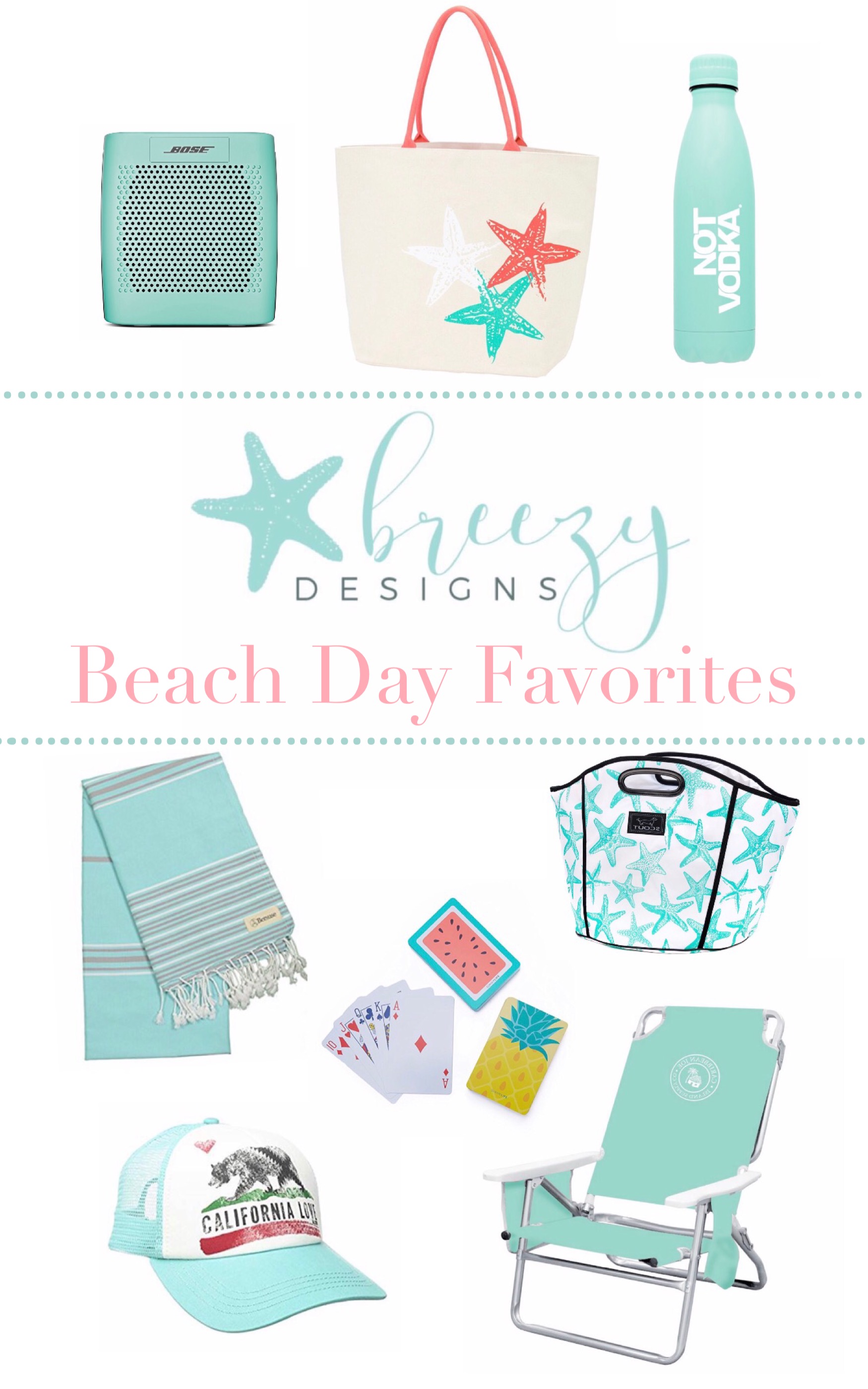 Happy Friday Friends!
Hope everyone has had a great week so far. I can't believe that it's already the end of May! Where has spring gone? Now we are entering Summer which is my favorite time of the year! Beach days, barbecues and pool fun! This weekend I'll be going to the beach for Memorial Day Weekend to celebrate my Birthday! While I was getting together my list of items to bring to the beach, I thought it would be fun to share with you, some of my favorite things that I bring on our beach getaways!
Below are some of my favorite beach day finds!
Links Below!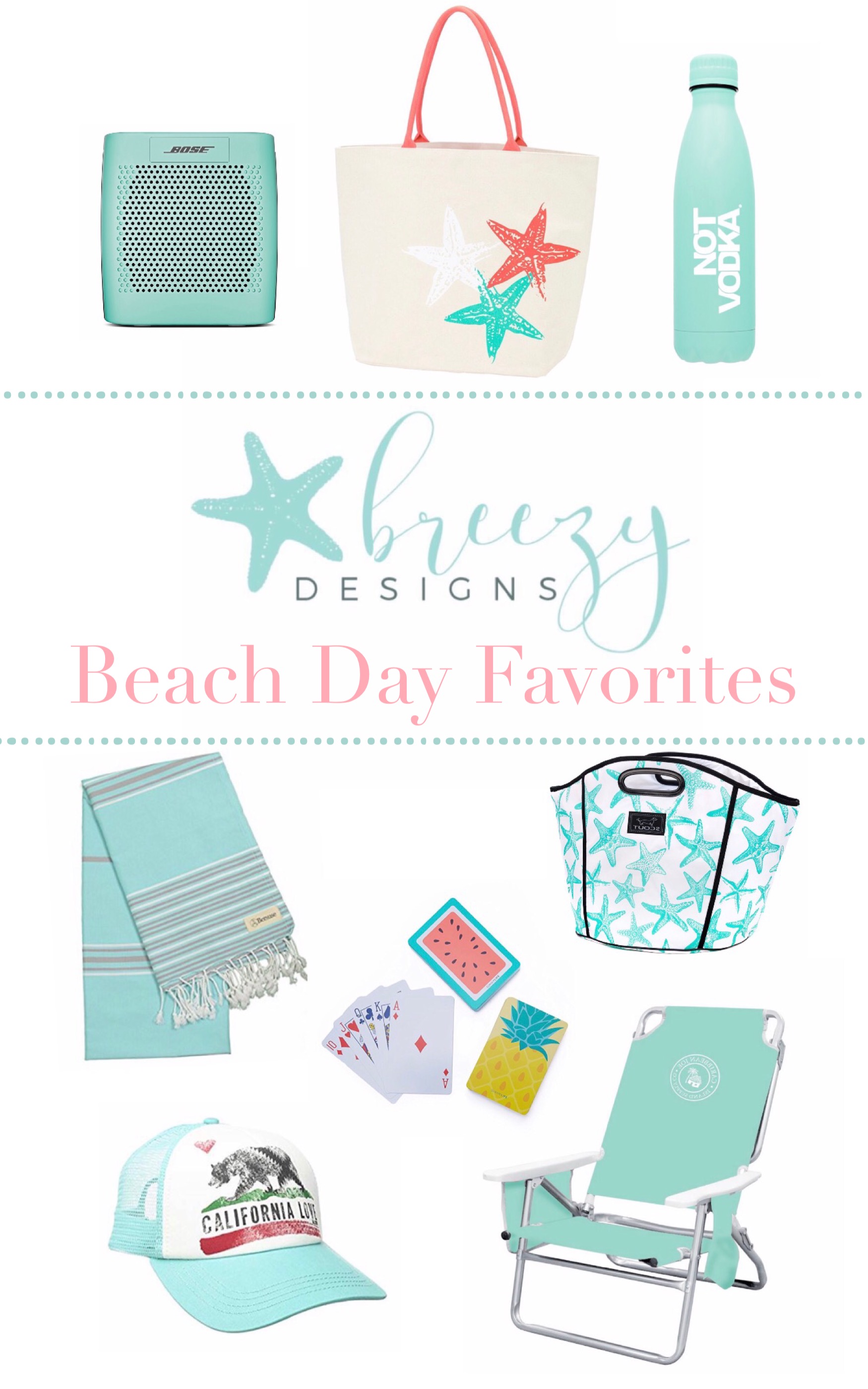 Beach Day Favorites!
*Affiliate Links Below*
Turquoise and Lilac Beach Towel
All these beach items I use on a regular basis. I love having our speaker to play our favorite tunes! I'm a huge fan of 70's music. My Mom and Dad love it, so it came naturally to fall in love with it! Now it's my hubby and mines go to favorite!
Love a good beach tote for carrying beach towels, water bottles and other miscellaneous beach items.
I absolutely love my "Not Vodka" water bottle. It's great for keeping your water chilled and keeps people guessing at what's really in your bottle. 😛
I always bring a beach towel, 9 times out of 10 it's aqua colored. Hehe!
One of our favorite games to play, while chilling at the beach, is Three Thirteen. It's so much fun! If you've never heard of it, here's a link to how to play it! It's seriously our favorite card game! Great for a group of friends or family!
A cooler is a must for storing snacks, ice, water and other beverages! We always bring our cooler on our beach trips, it sure comes in handy!
I love my "California Love" hat! I wear it every time I go to the beach! My Sis, Mom and I have the same hat! It's definitely our favorite!
Last but not least is my beach chair! It's great for relaxing if you don't feel like laying down. The pockets are great for holding your cell phone and other belongings, as well as the cup holder for your drinks!
I hope you enjoyed reading about my favorite beach items!
Thank you so much for following along in my Breezy adventures!
Stay tuned for more posts! Make sure you Subscribe to stay up to date with Breezy Designs!
Have a safe and wonderful Memorial Day weekend!
Xo