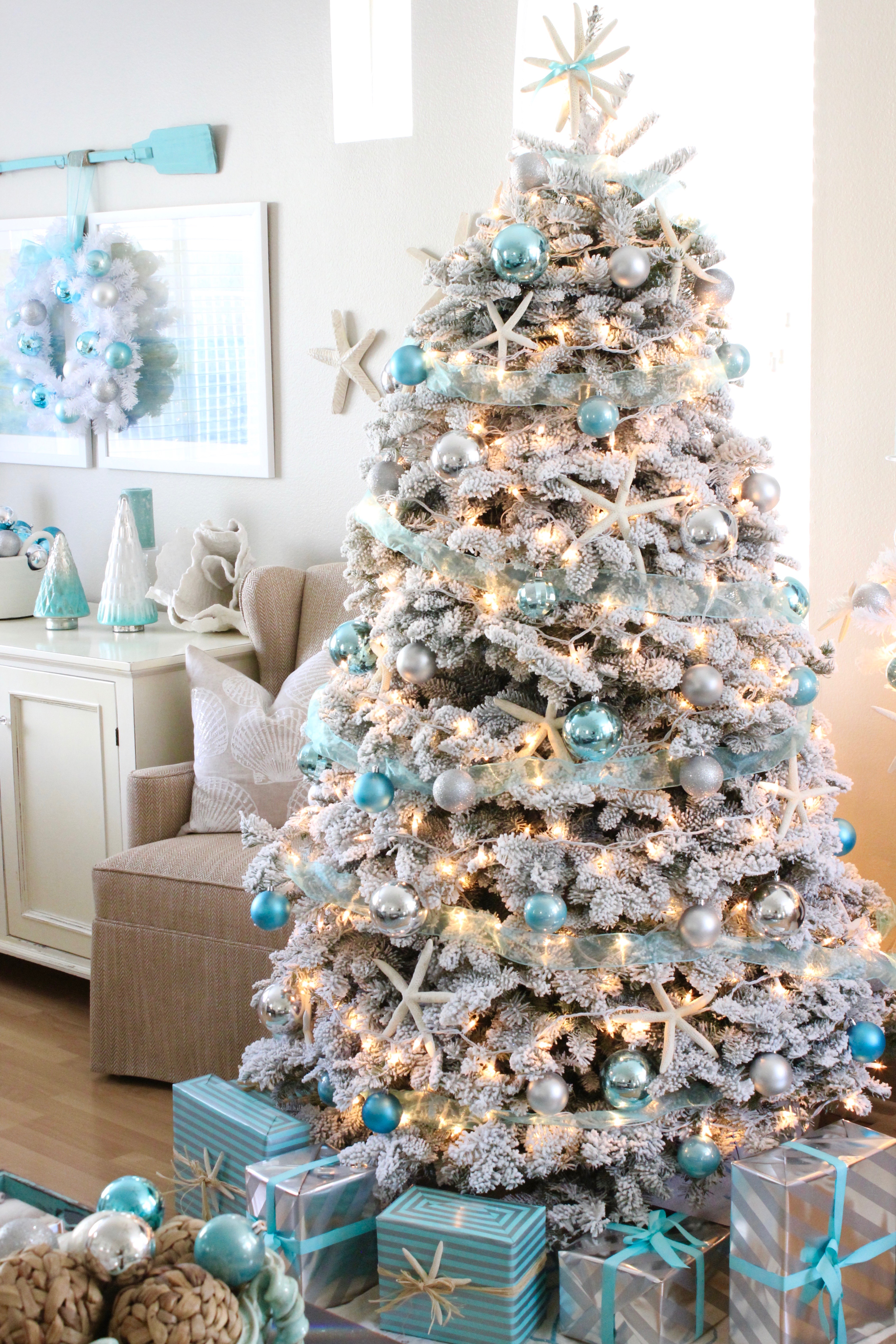 Happy Christmas Eve!
I'm finally getting around to posting my Christmas photos from this year!
It's been such a busy December! Better late than never huh?!
I hope you enjoy it!
Our Front Porch.
We went to our local Lowes Home Improvement
and got our Wreath and Garland!
I just love the smell of fresh pine!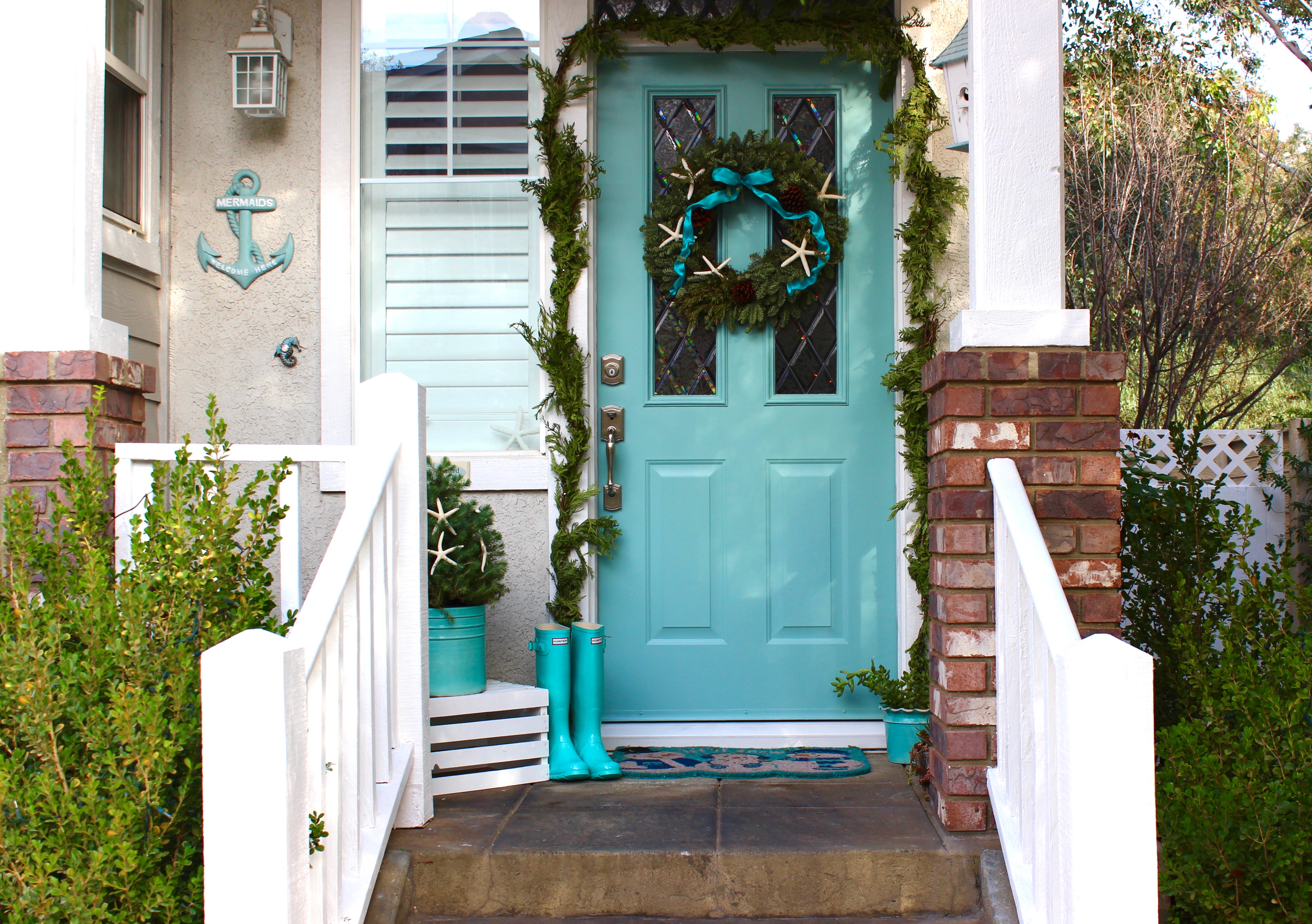 I embellished our wreath with starfish and ribbon.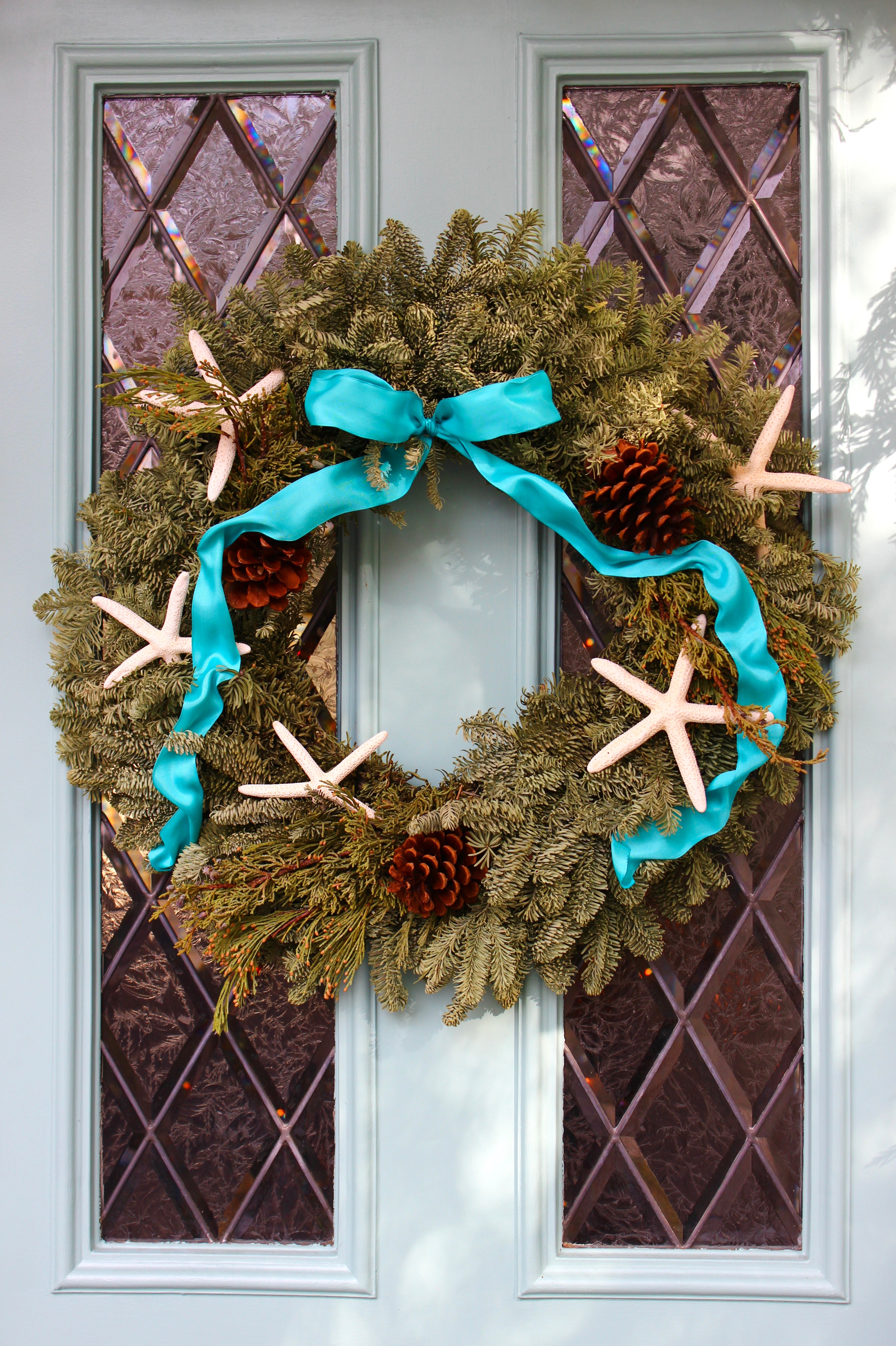 Our front door color is Tropical Bay by Valspar Paint.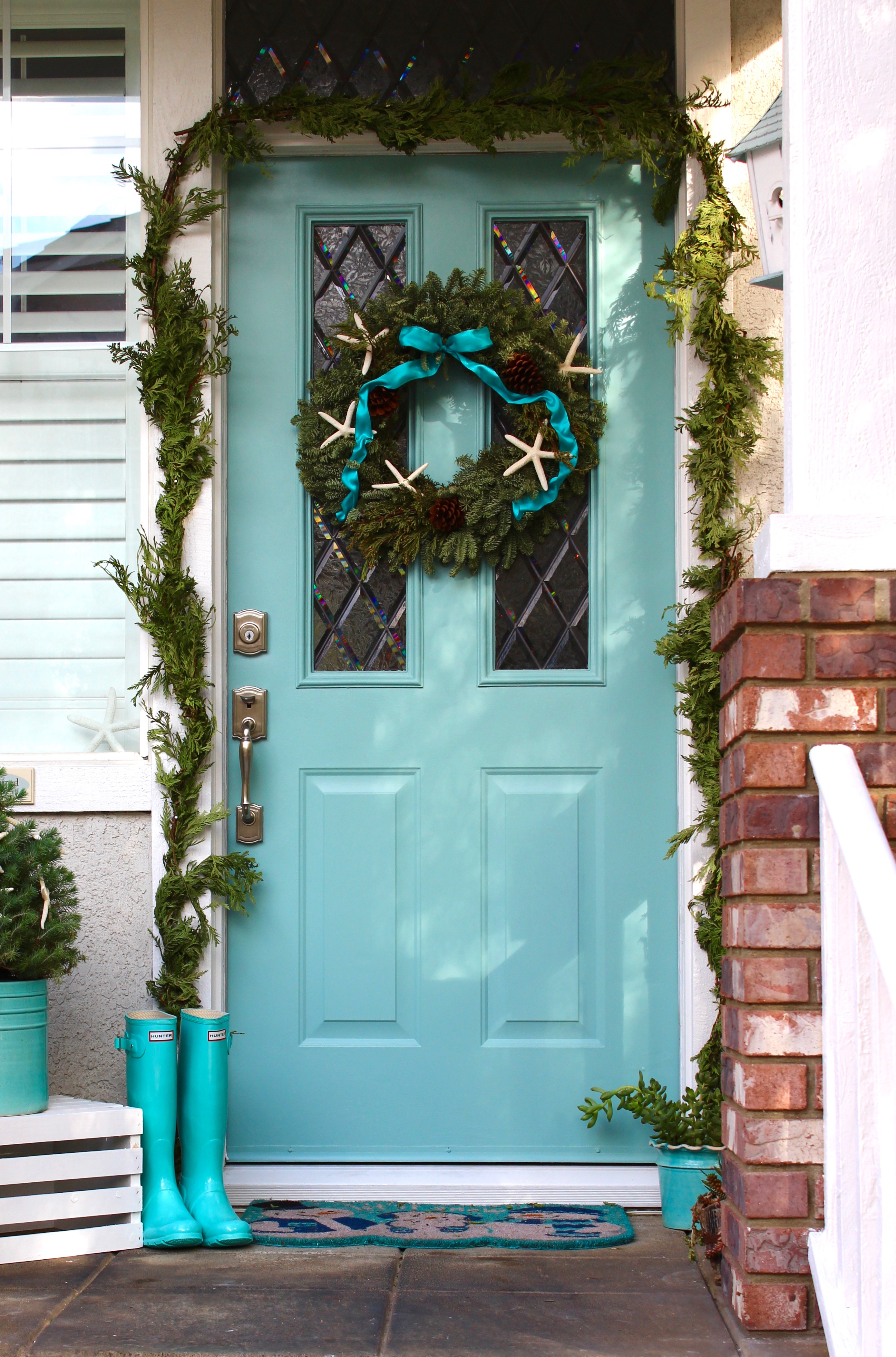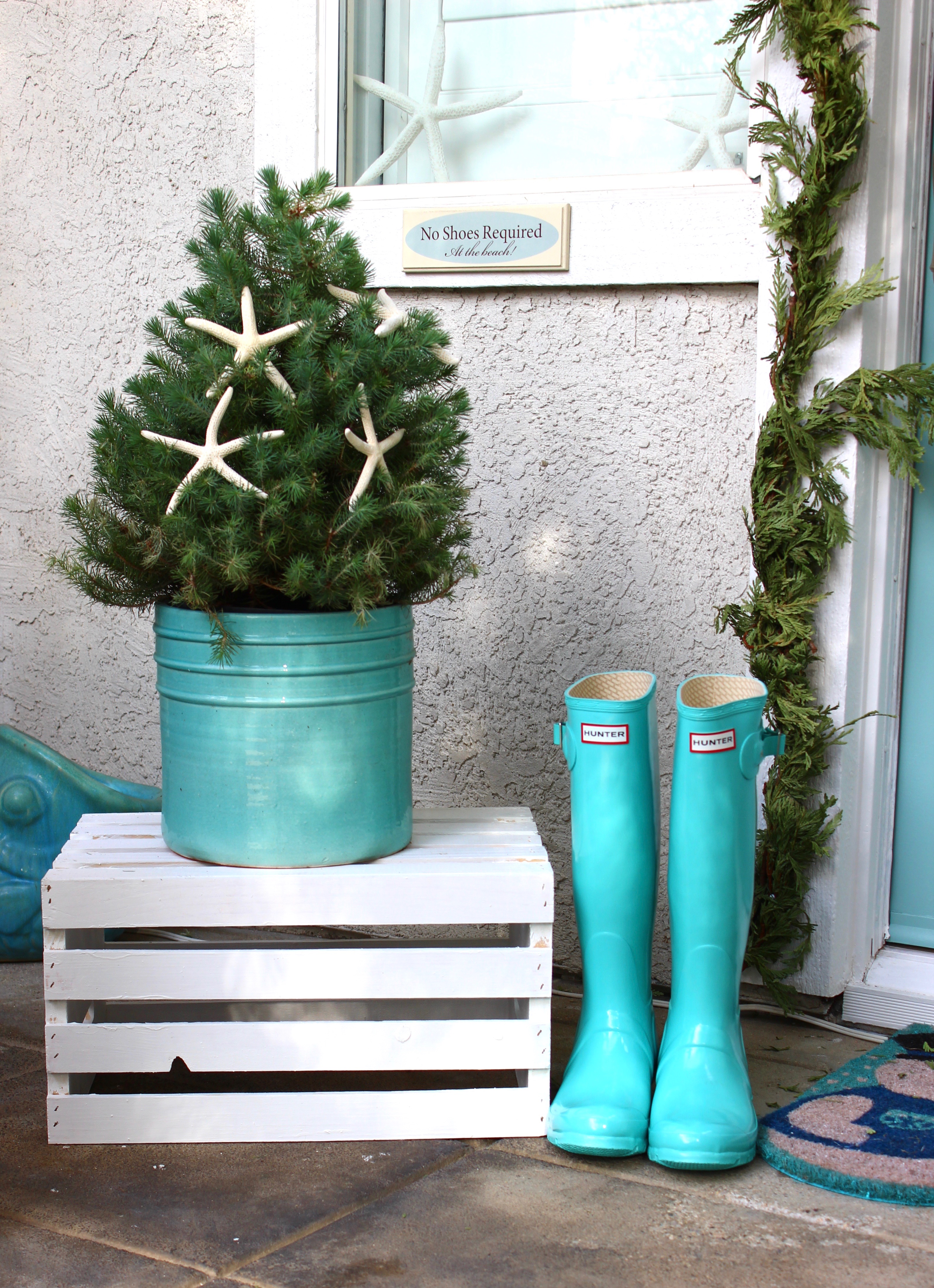 Our Coastal Christmas Living Room.
We had our tree flocked at a local tree lot.
I just love the look!
It gives the tree a winter wonderland look!
It also goes great with our coastal decor!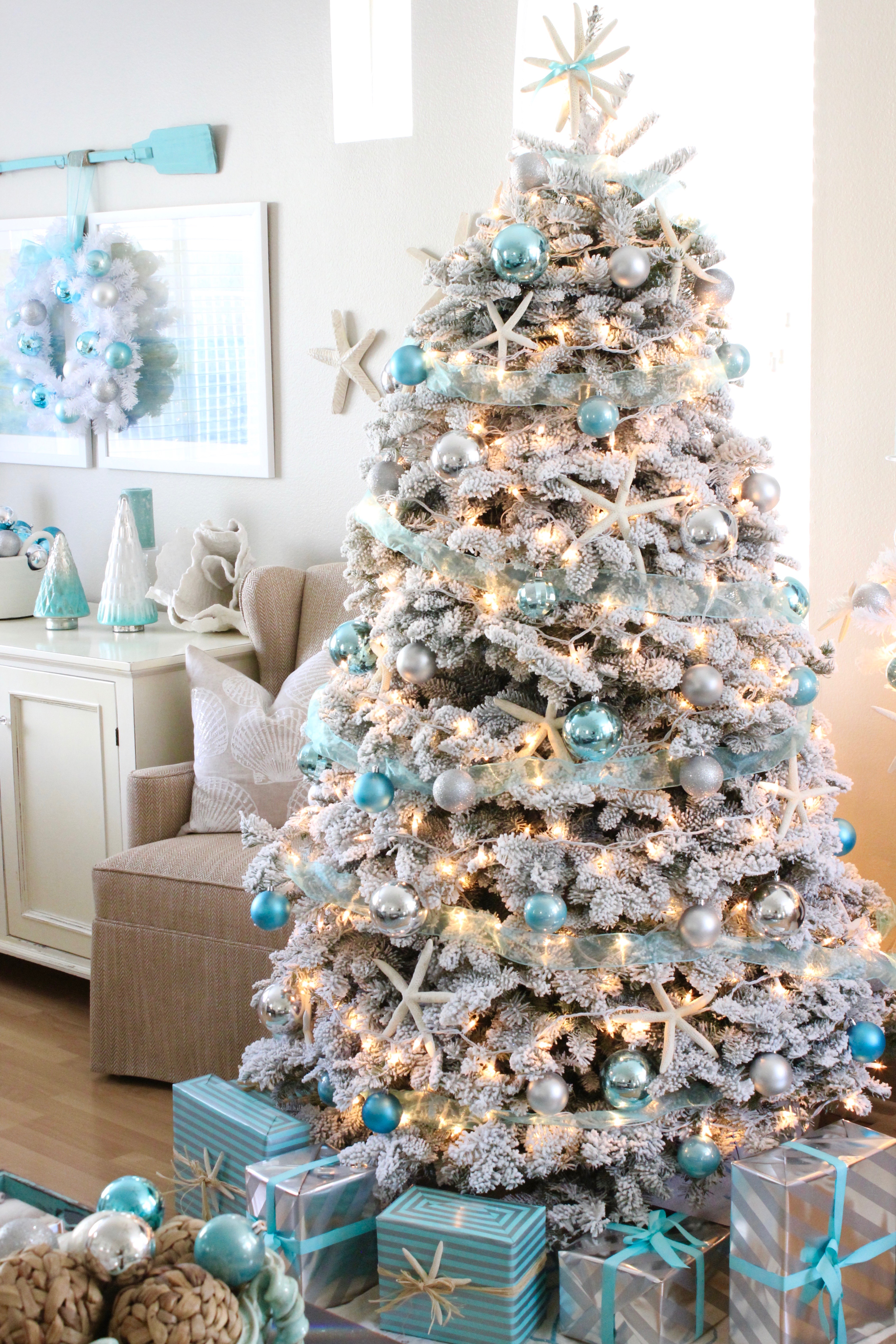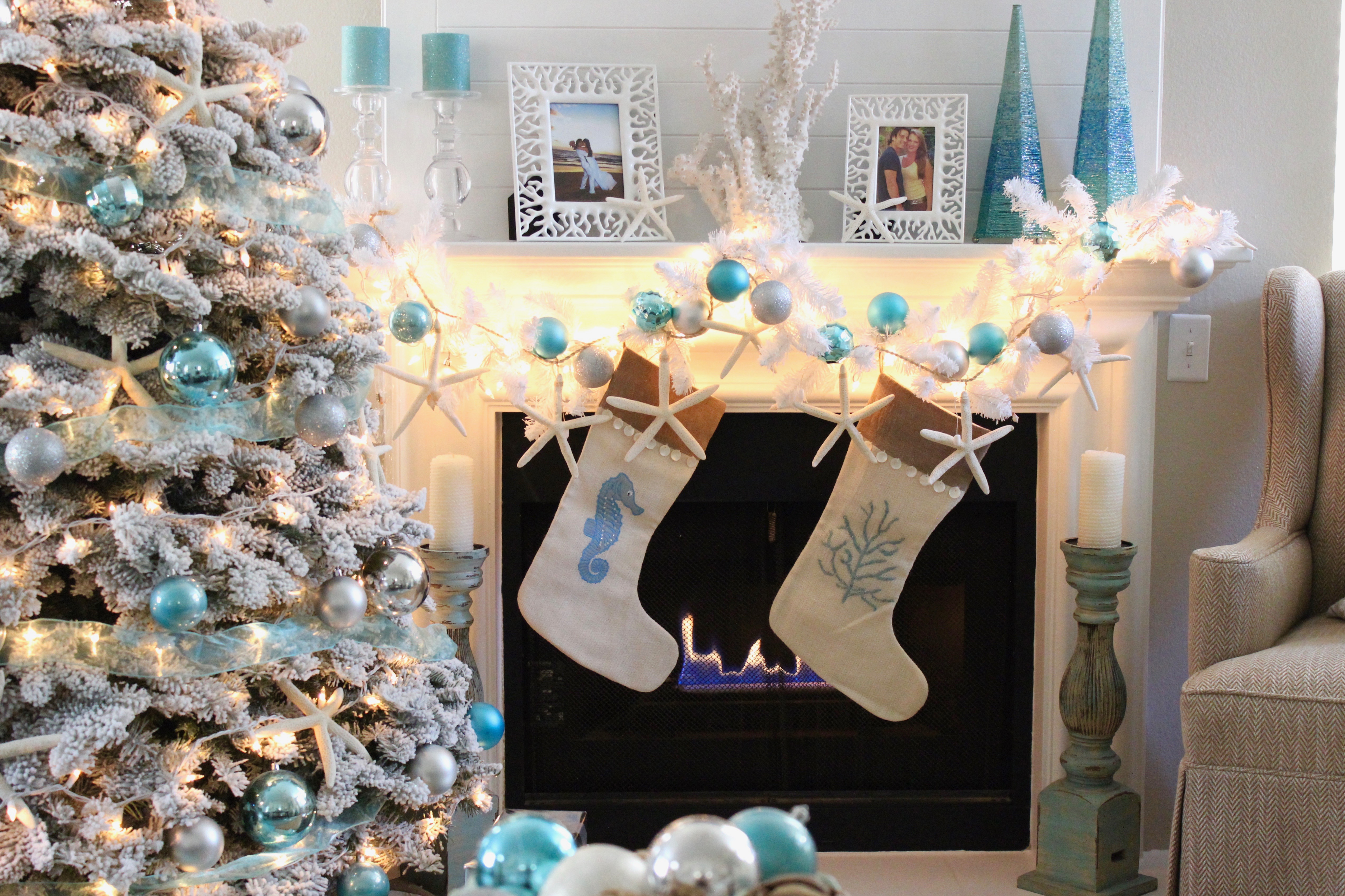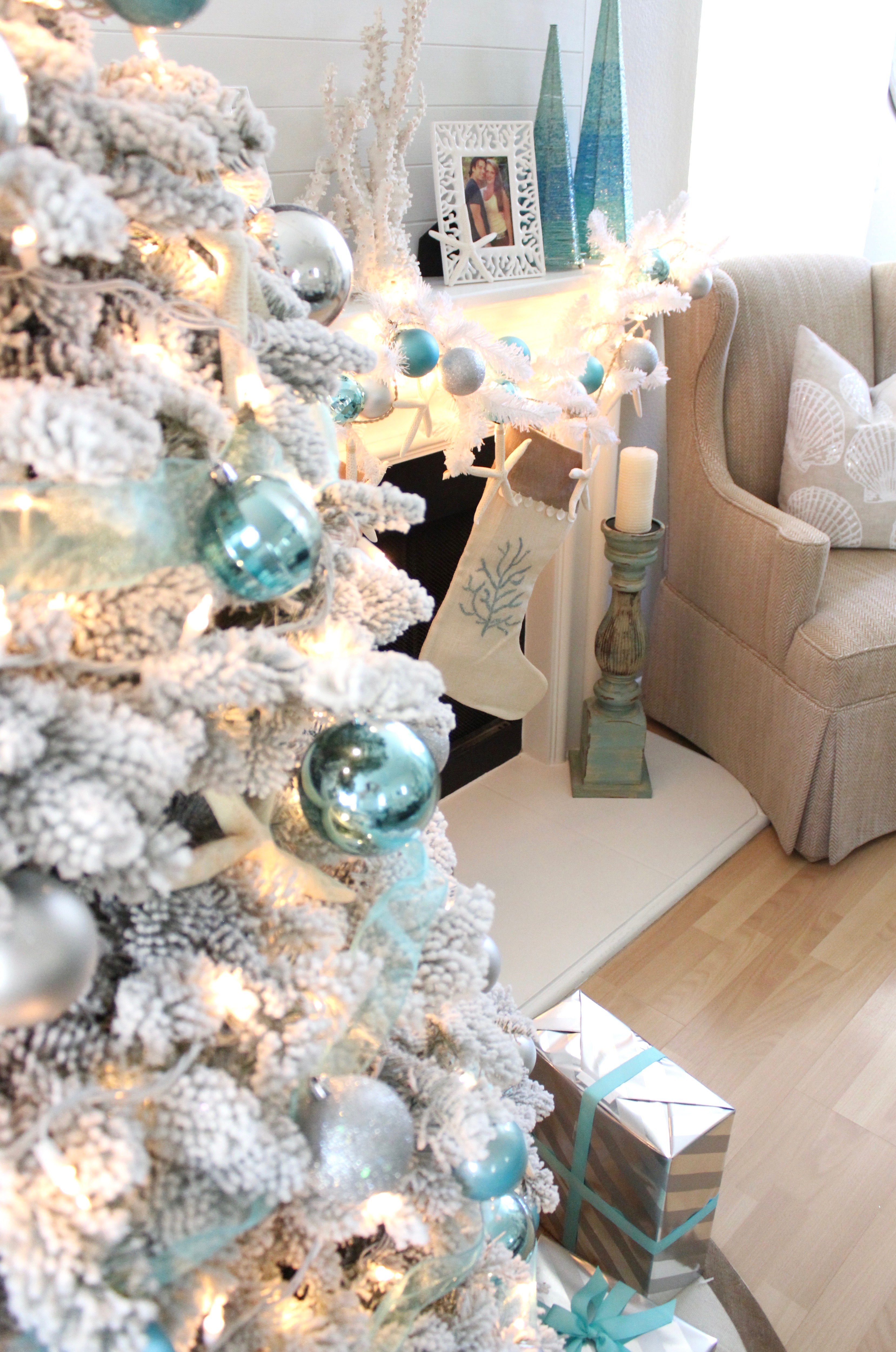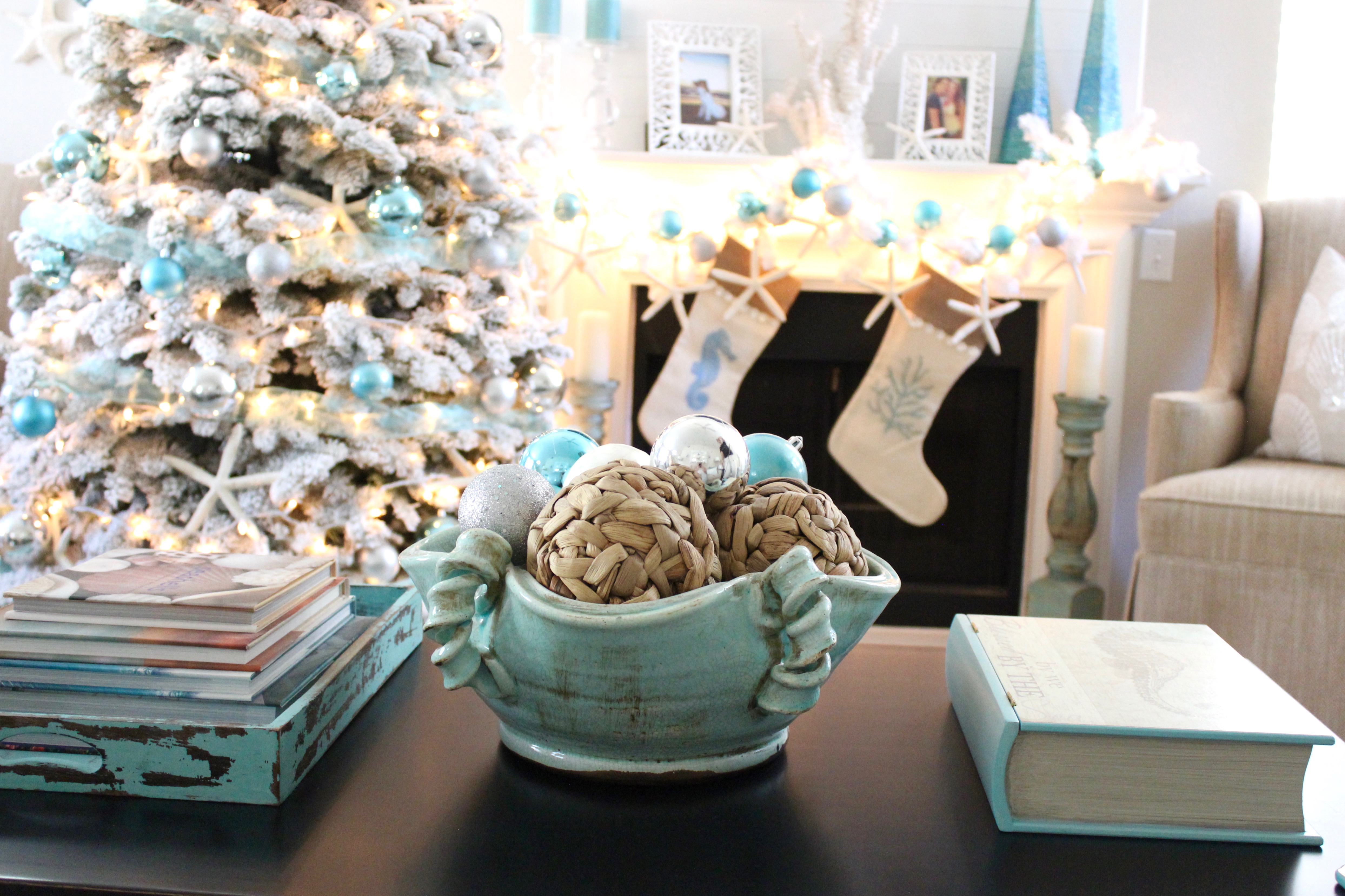 Our Starfish Tree Topper I made a few years back!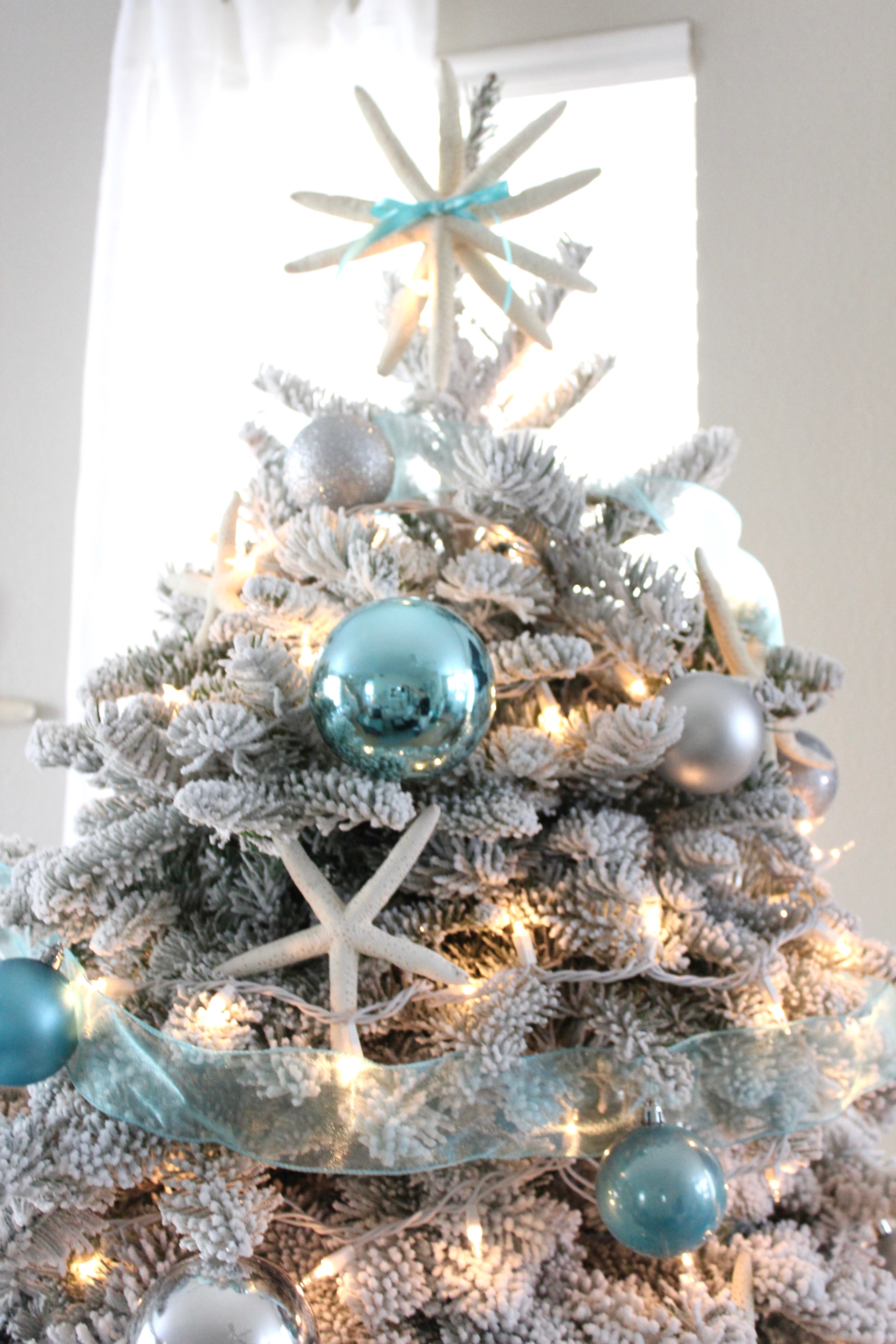 Coastal Dining Room.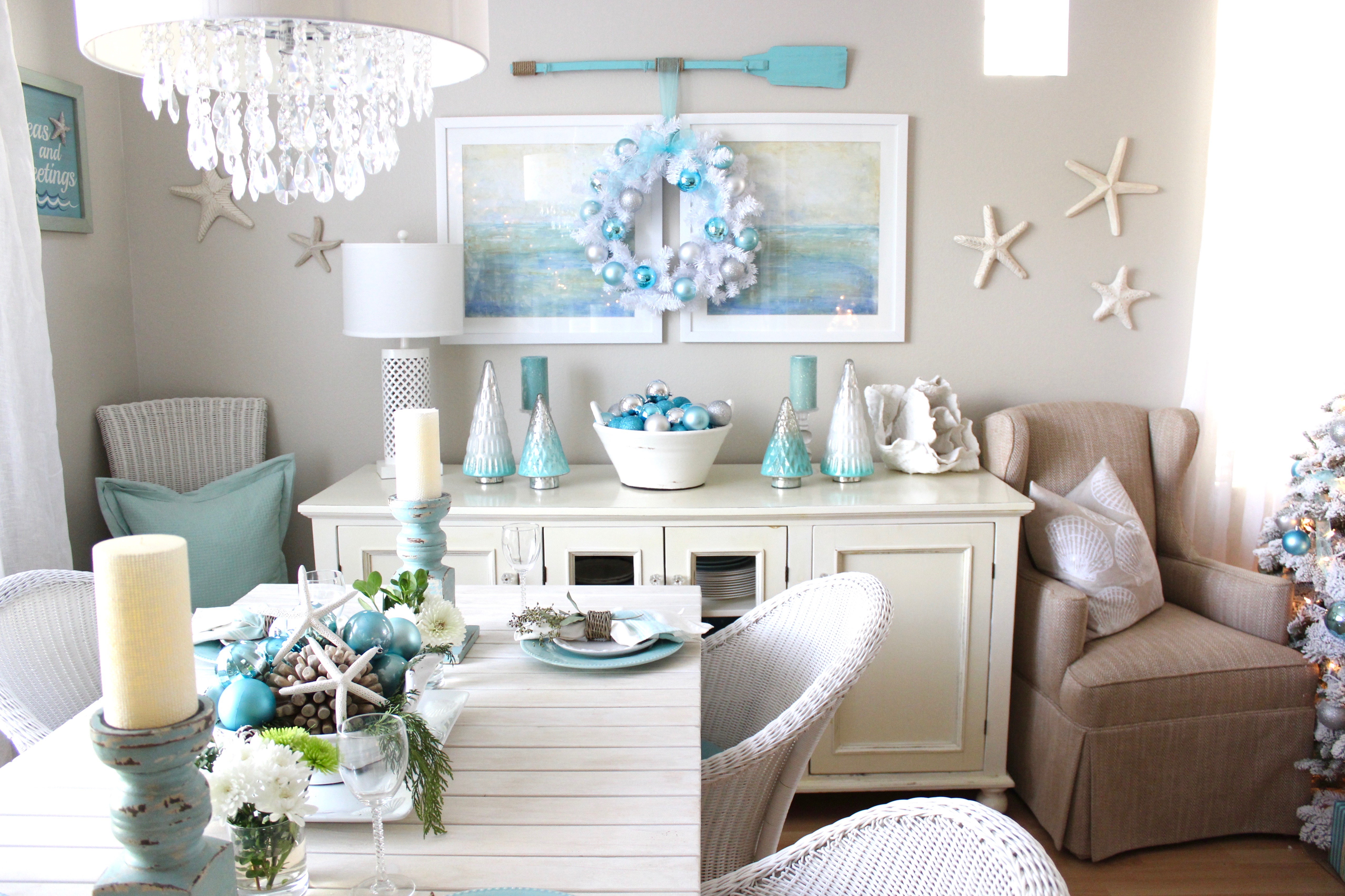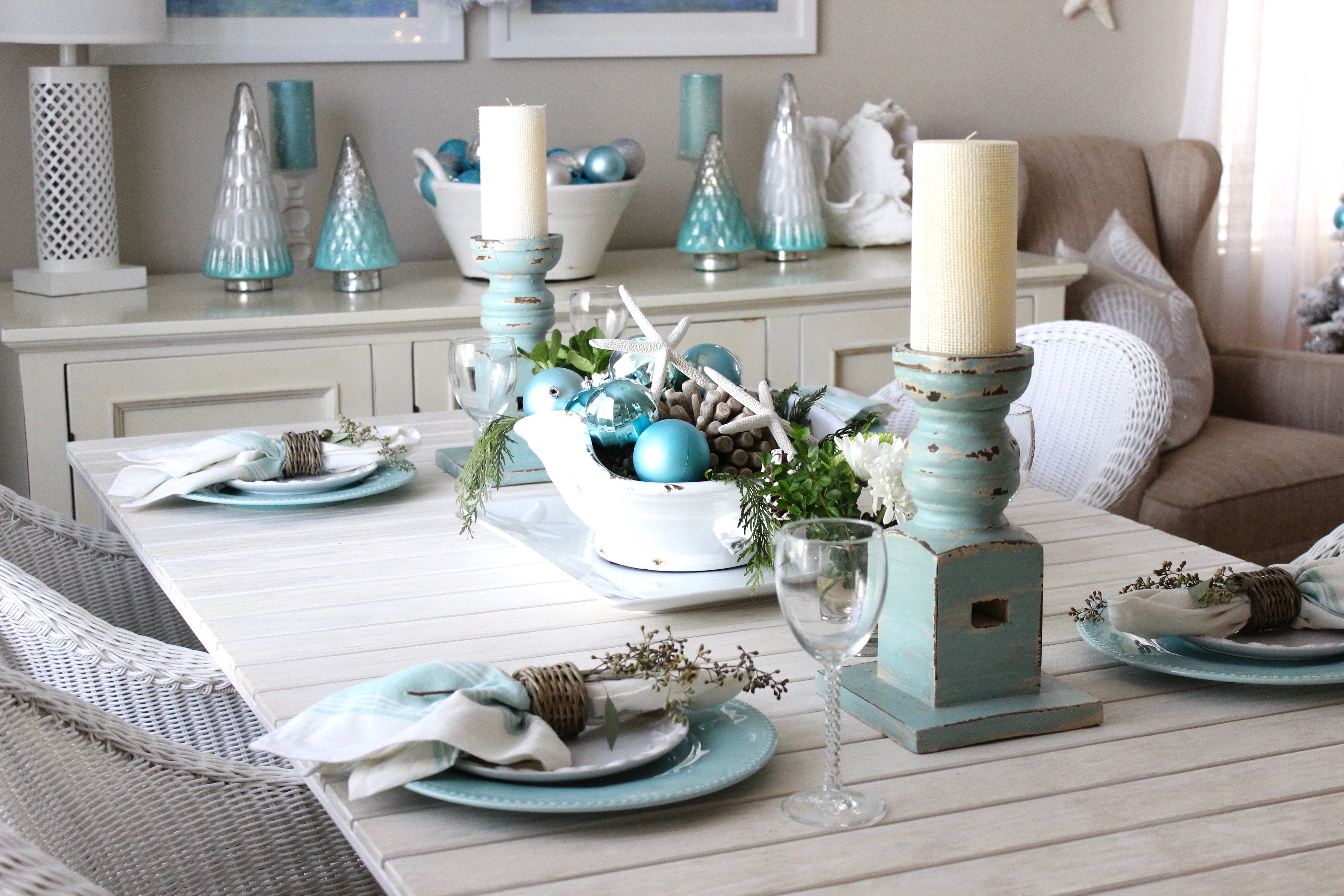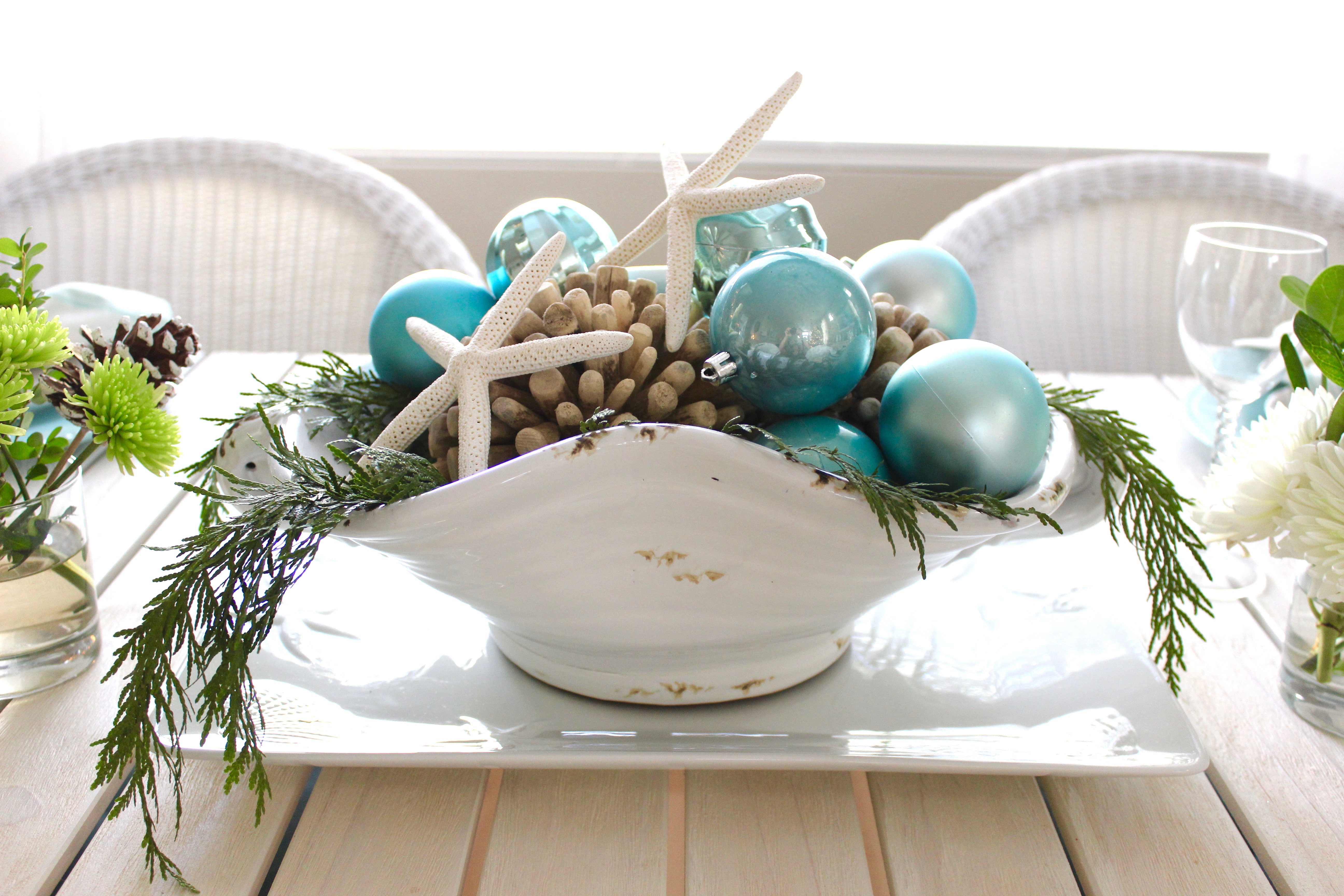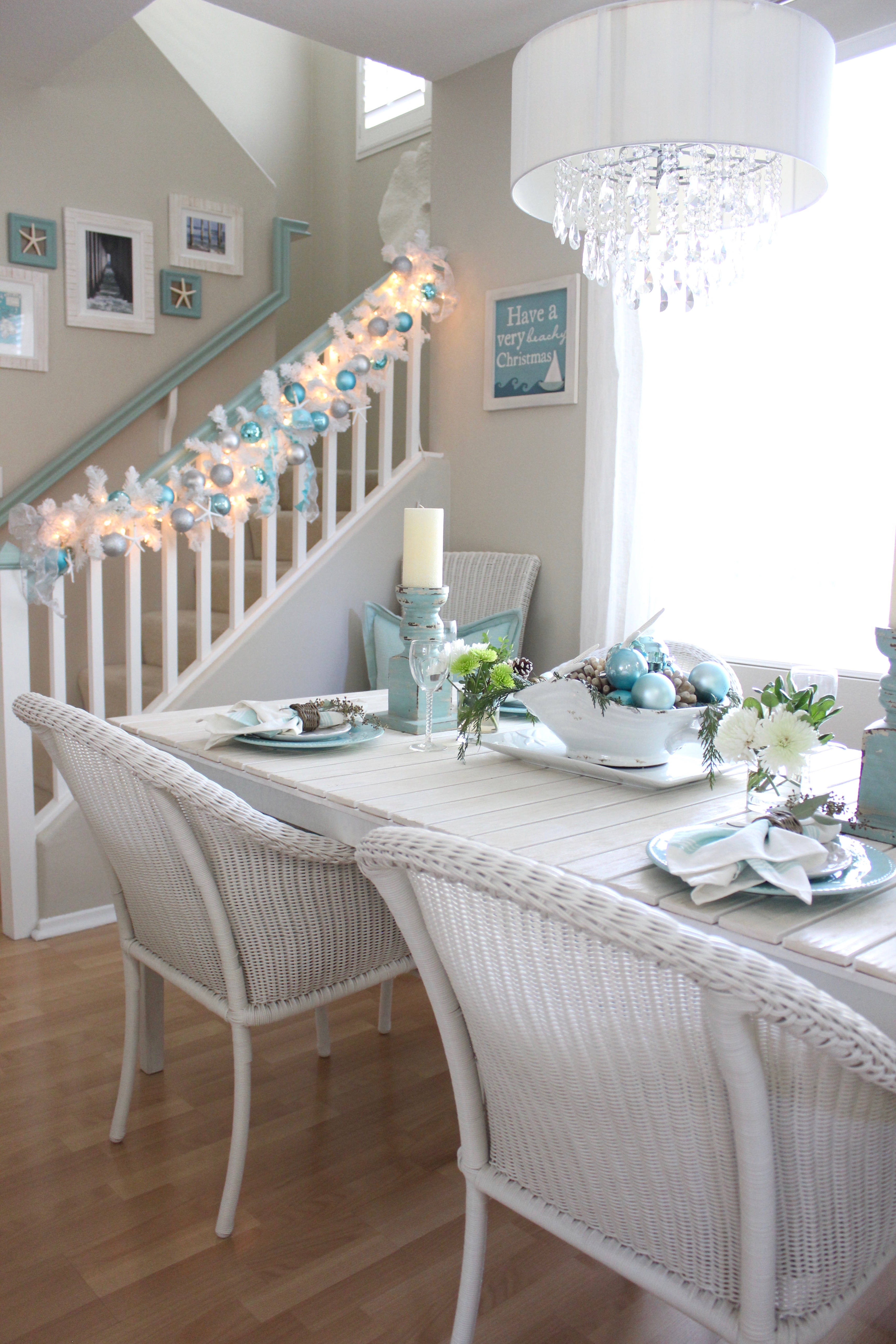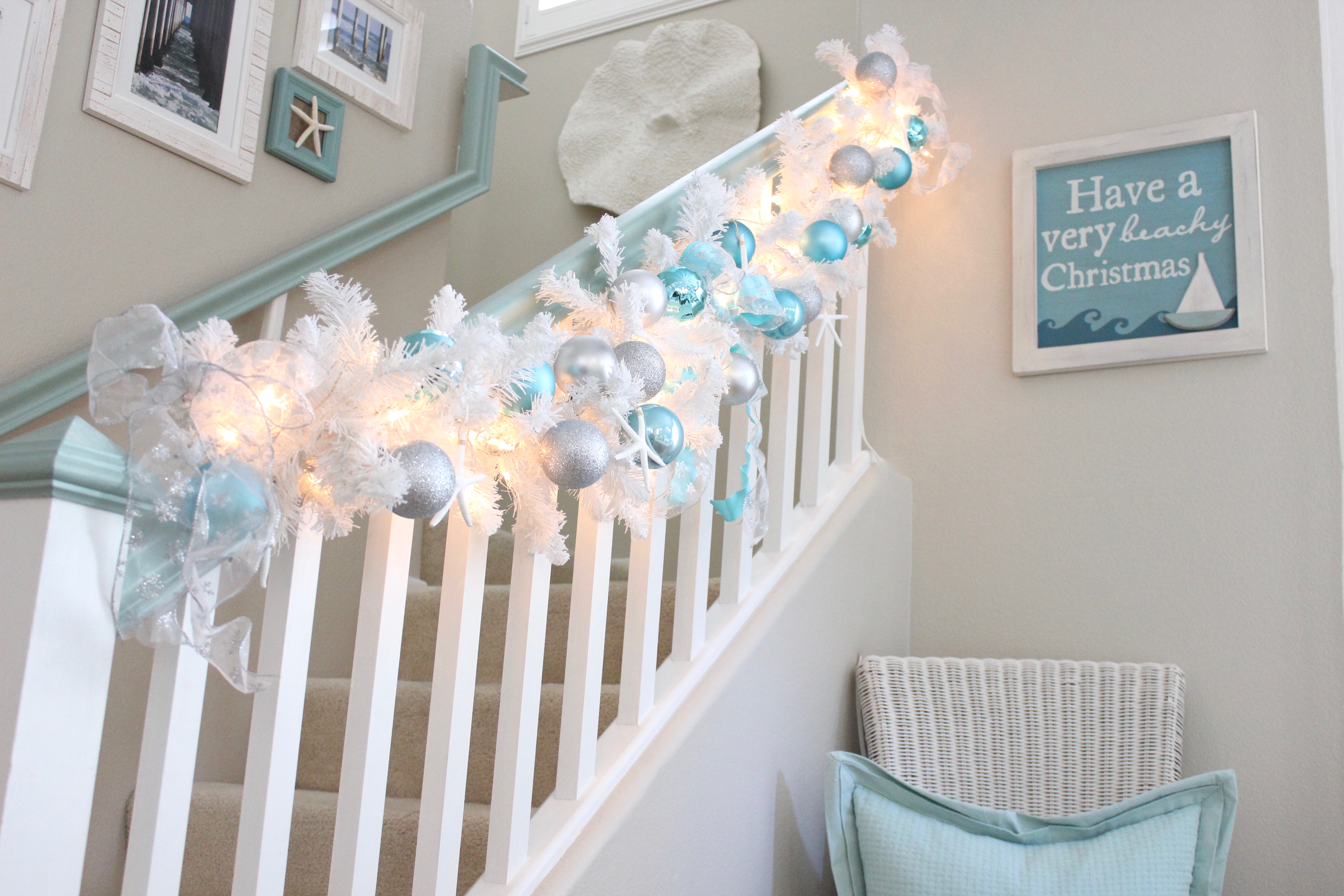 I love this sign!
We found it at Homegoods.
My favorite place to shop!
Our Kitchen
I went with a snowman theme!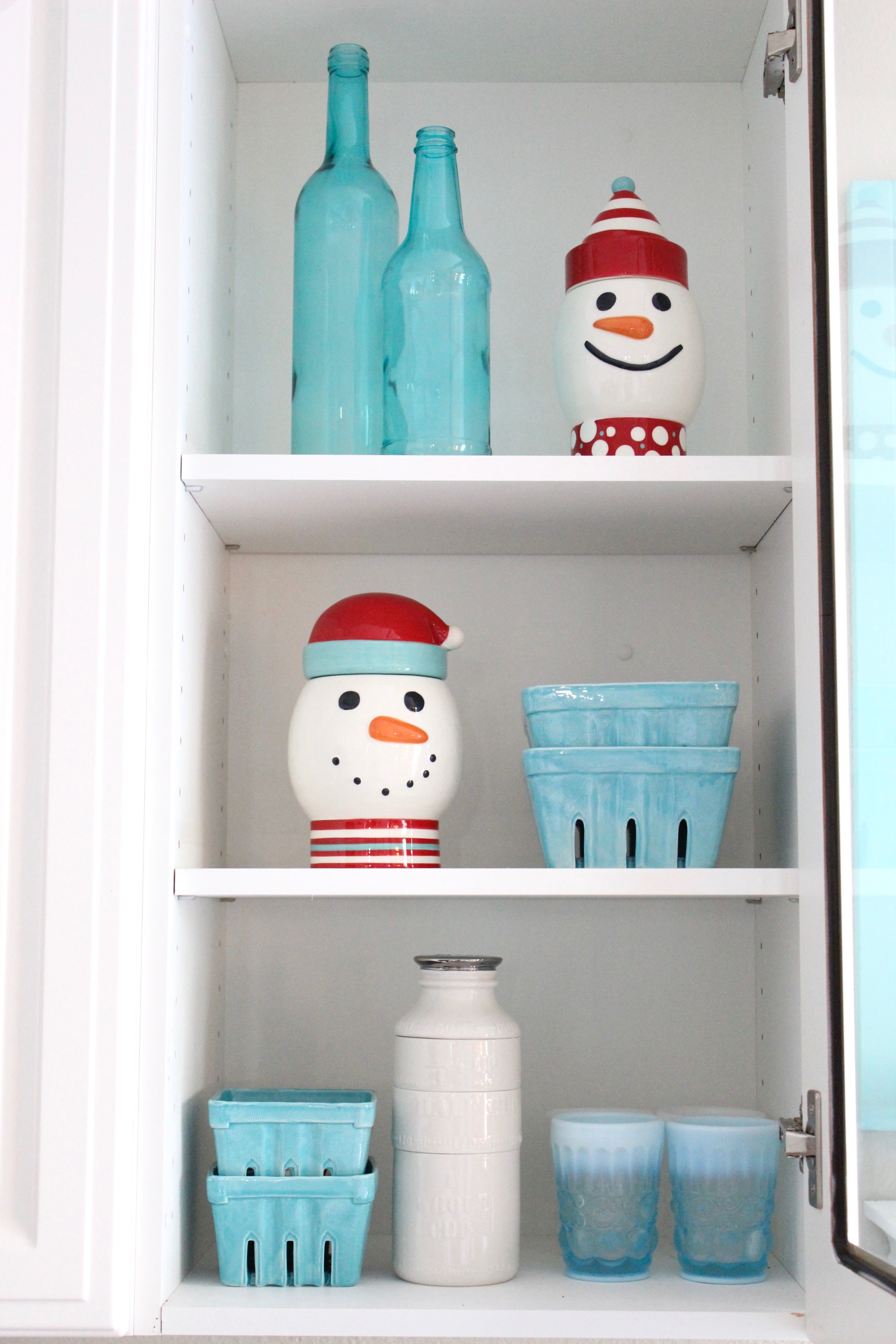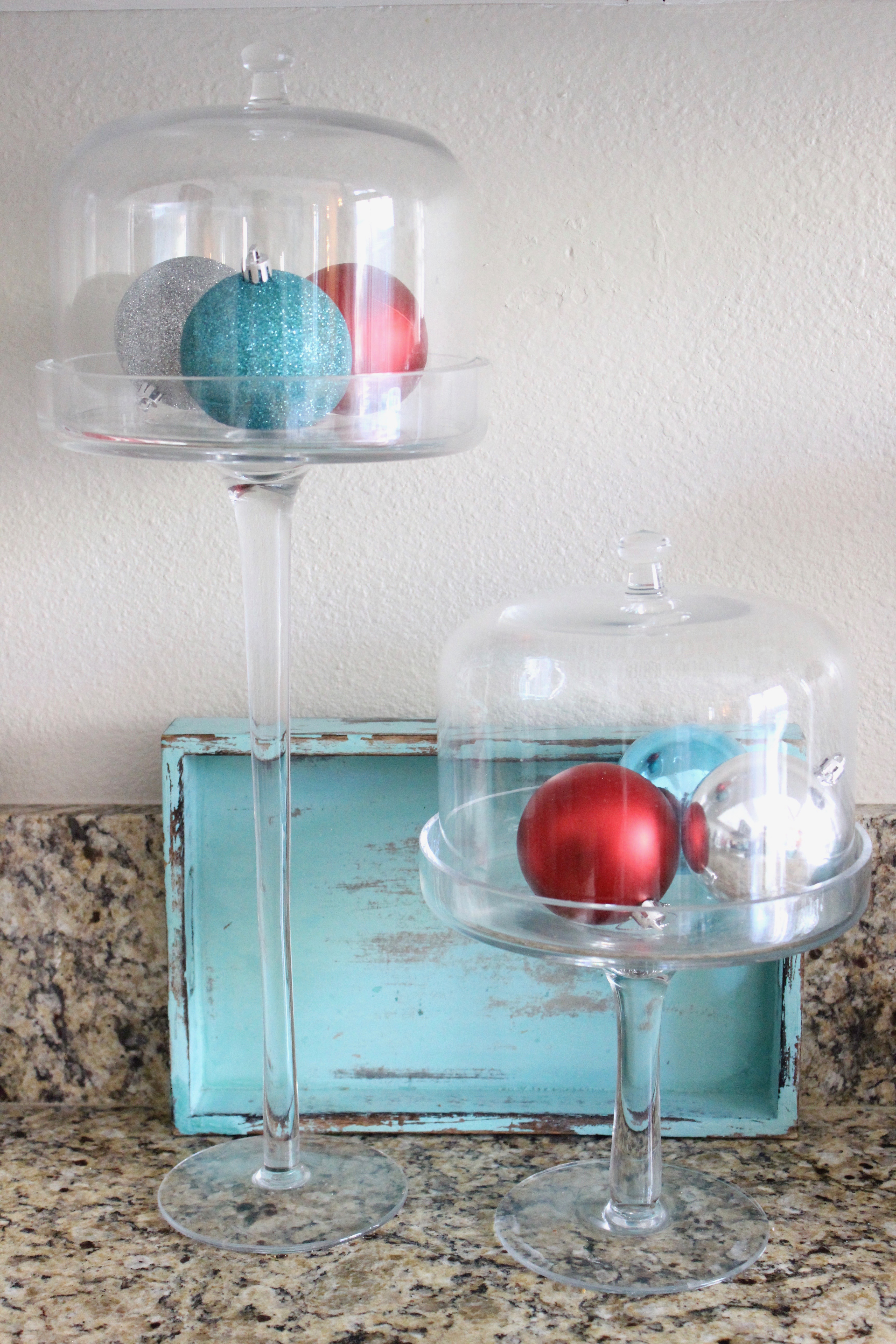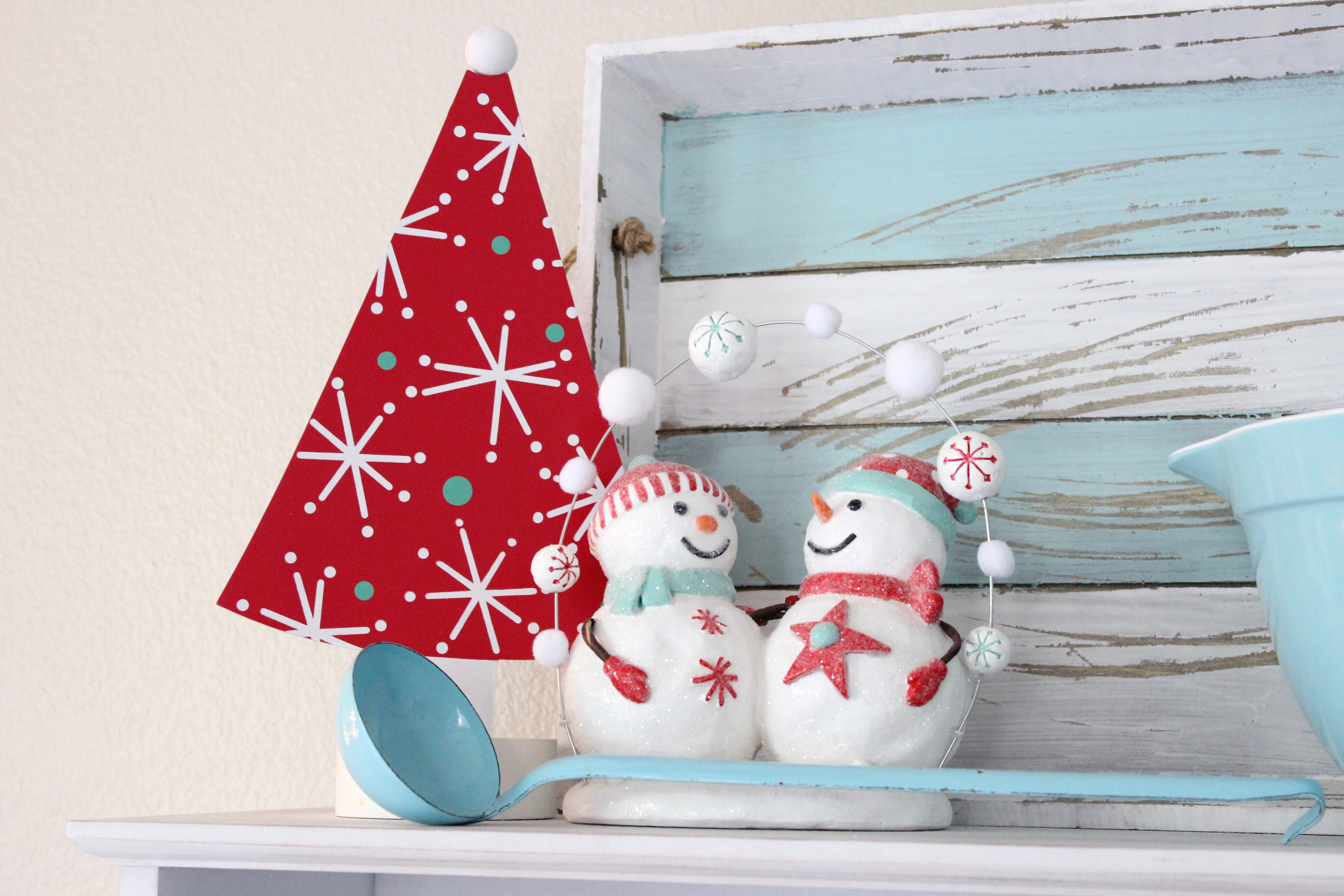 Chalkboard writing and present wrapping in the photos
were done by my super talented bestie Jess at The Walt House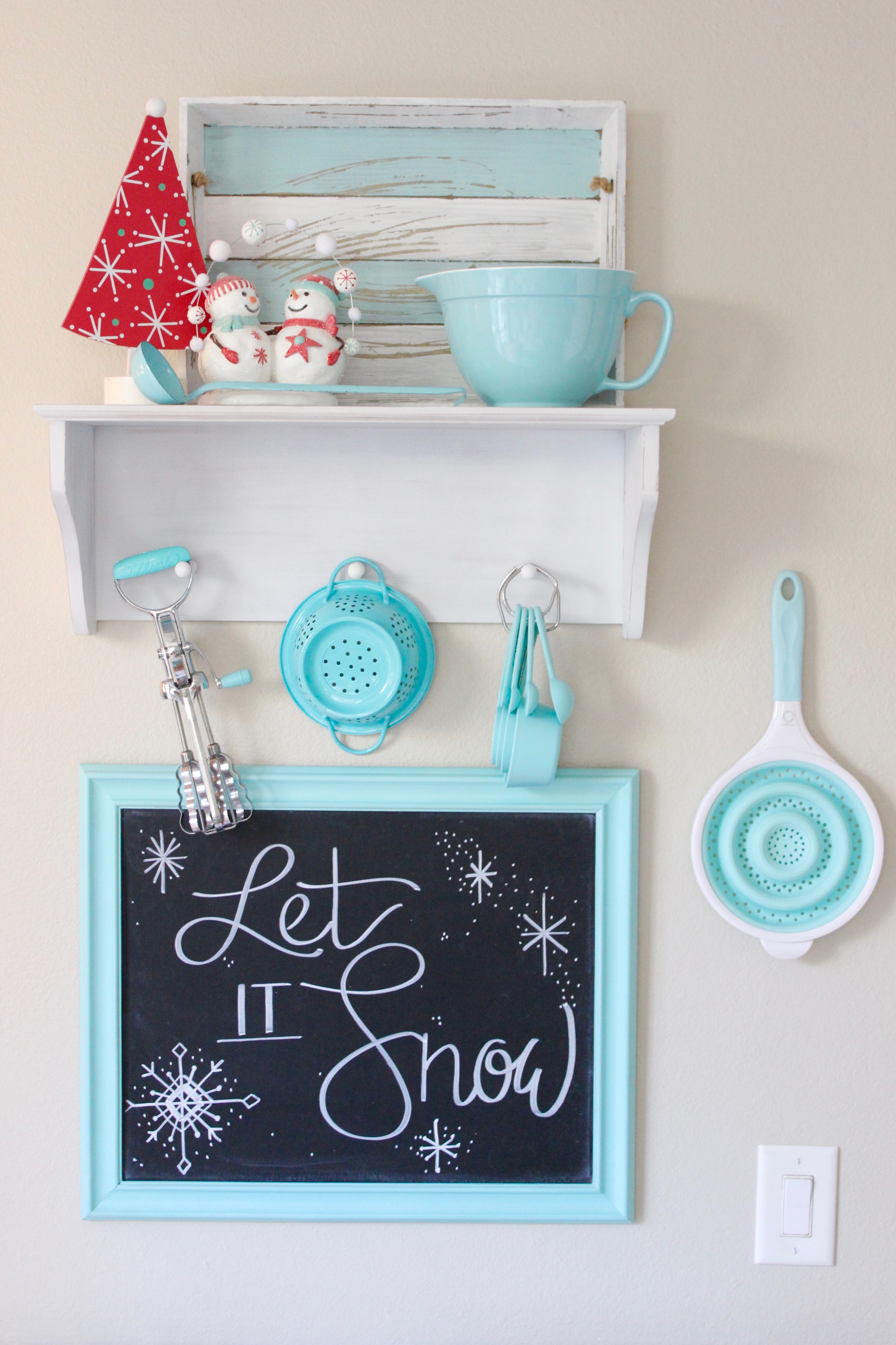 Our Loft.
We went more traditional in our loft.
I just love the aqua and red!
They look so nice together!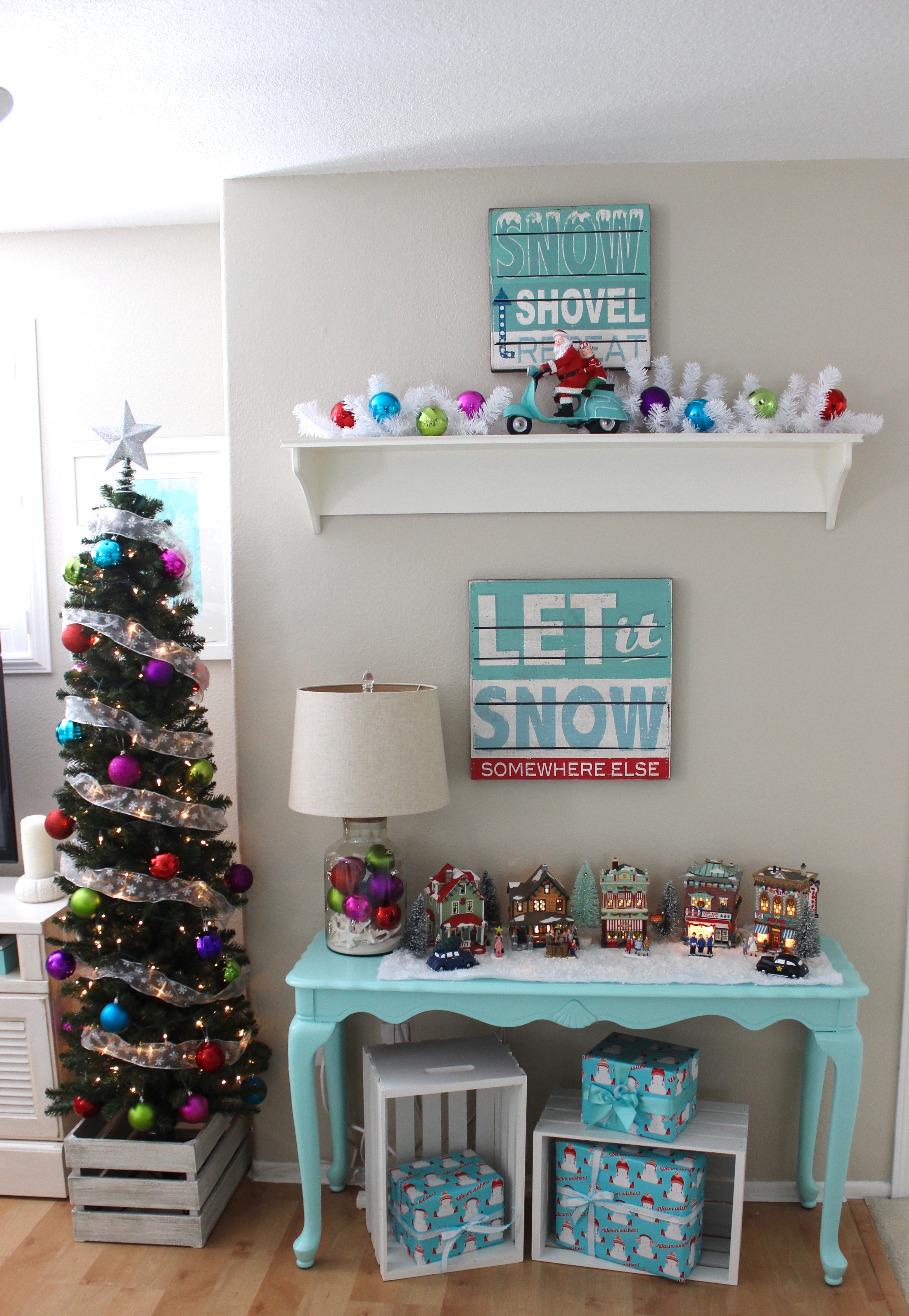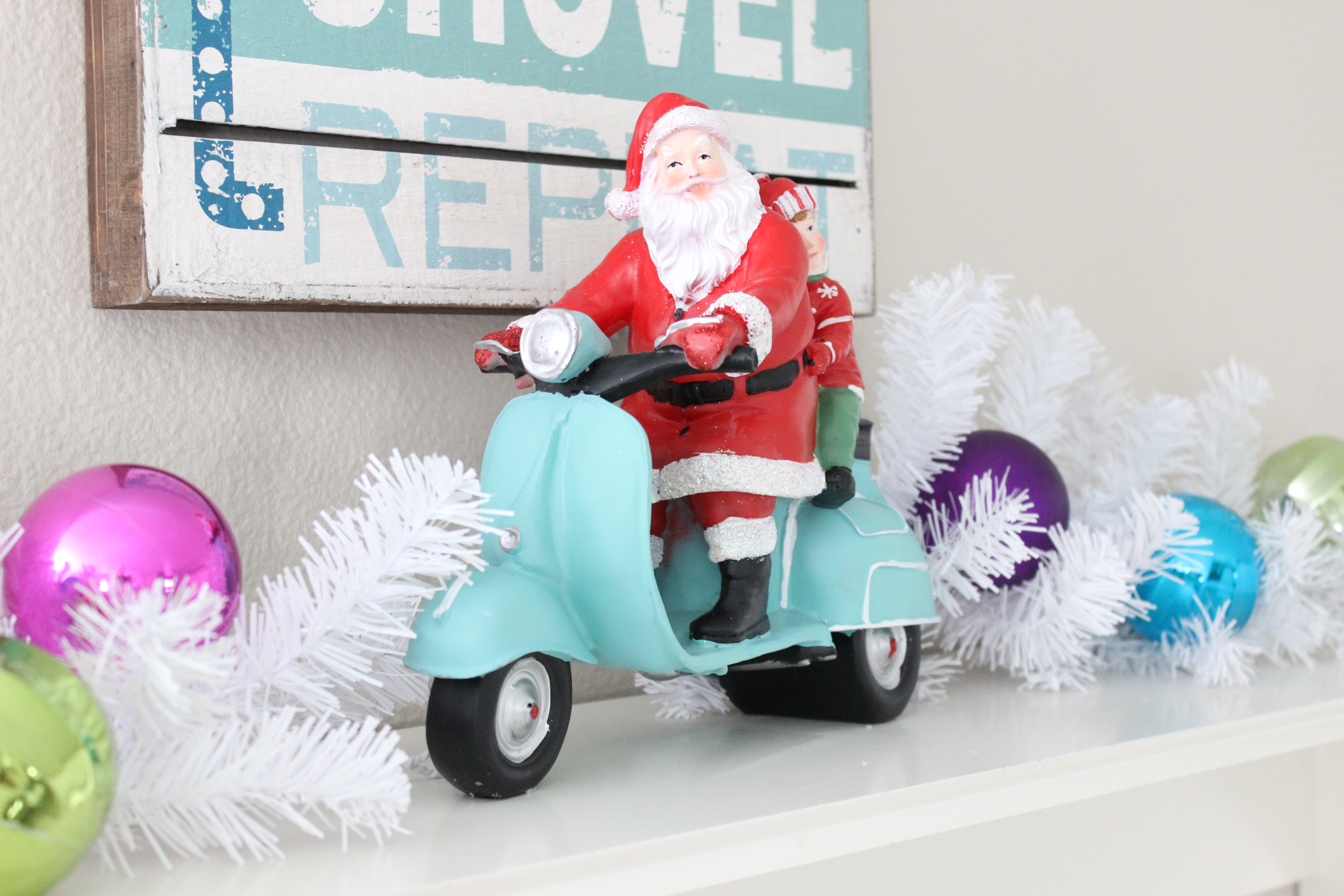 Don't forget to leave cookies and milk out for Santa! 🙂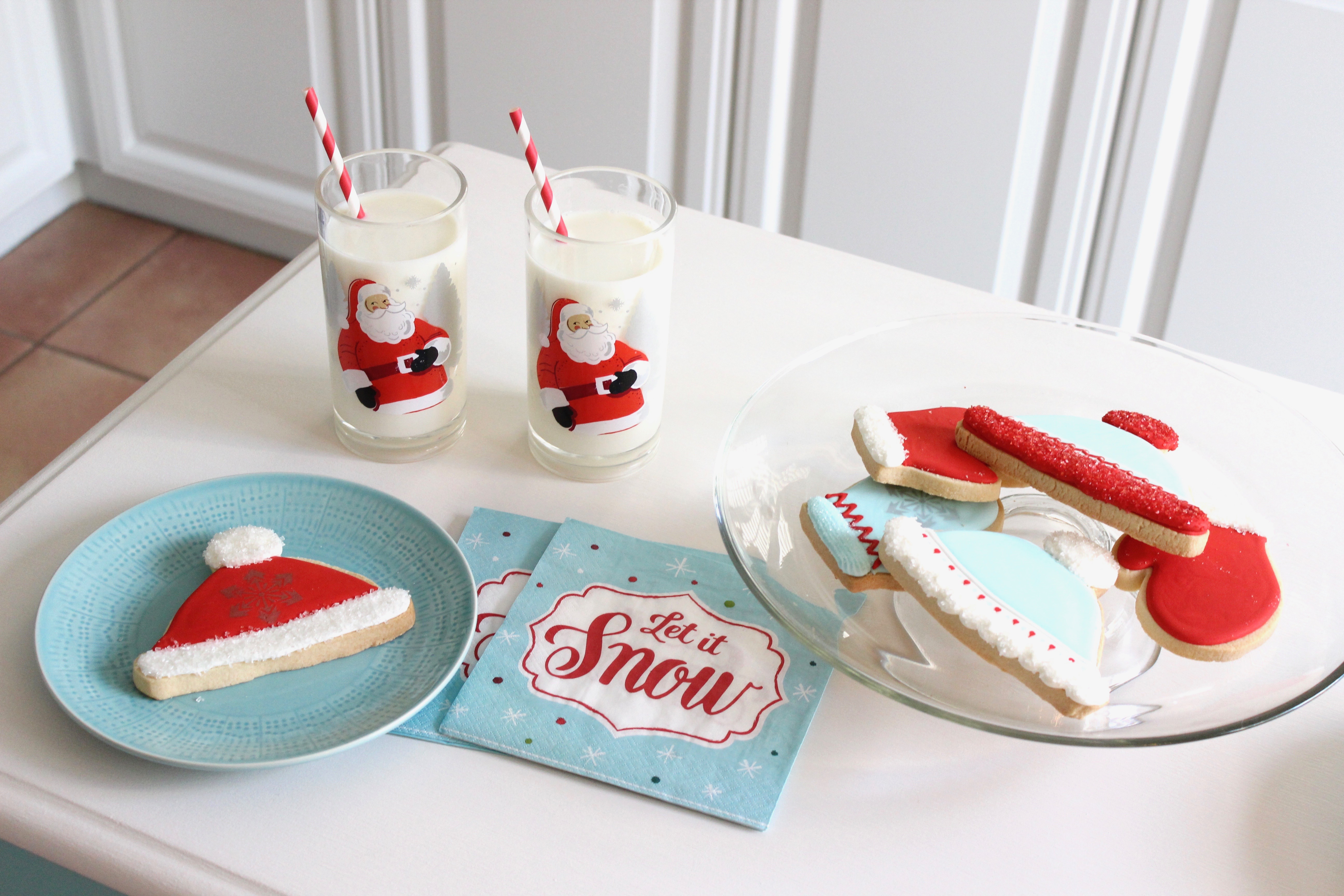 Thank you so much for stopping by!
Merry Christmas from my home to yours!
XO