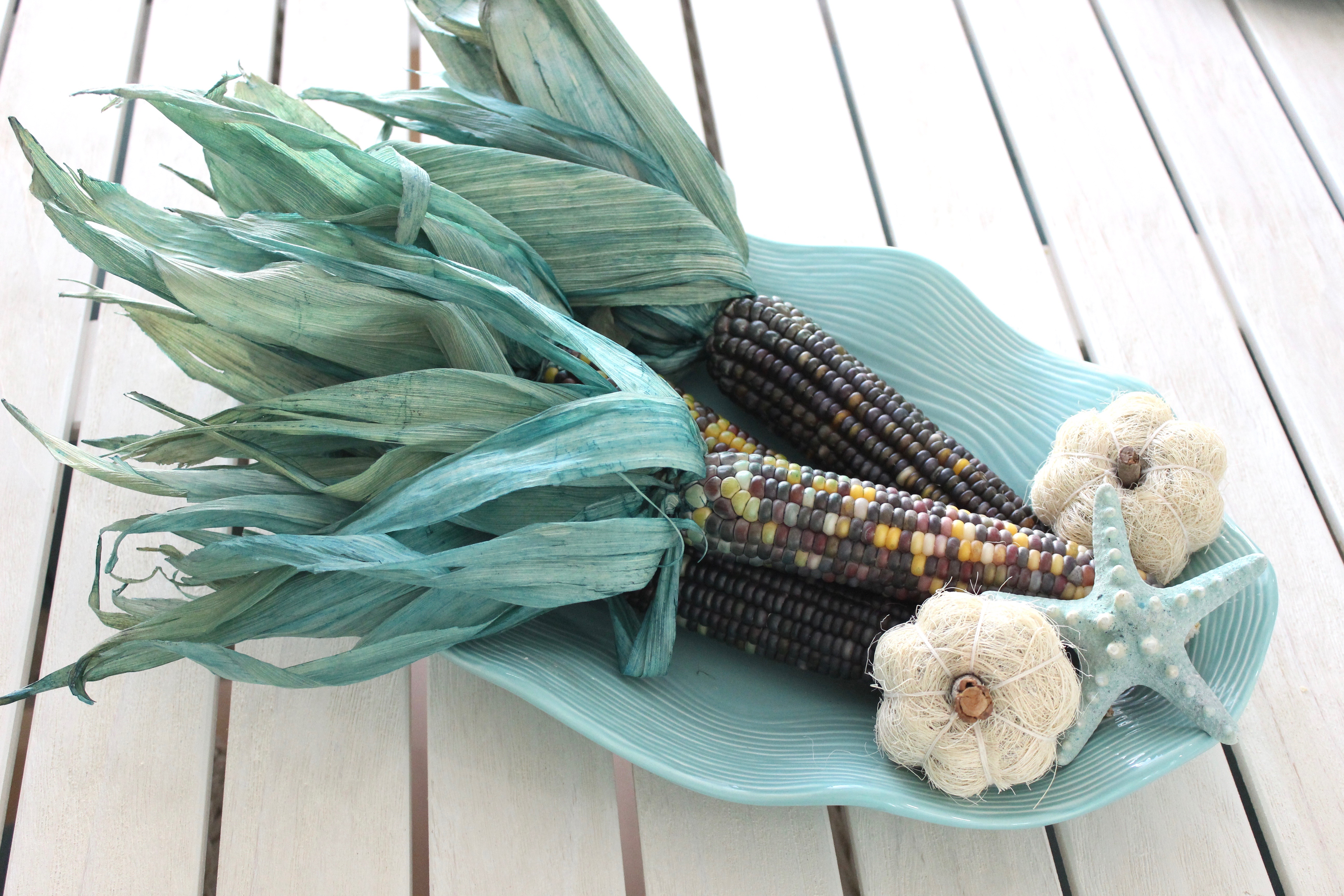 Happy Wednesday Lovelies!
I'm soooo excited to share my latest project!
Mermaid Corn! Hehe!
Didn't you ever wonder what kind of corn mermaids ate at Thanksgiving?
Well if they did they would most likely use this!
I was inspired by this Martha Stewart
post
.
I love how they dyed the corn husk different colors. It was so creative and fun!
I decided to put a coastal and aqua spin on it and created Mermaid Corn.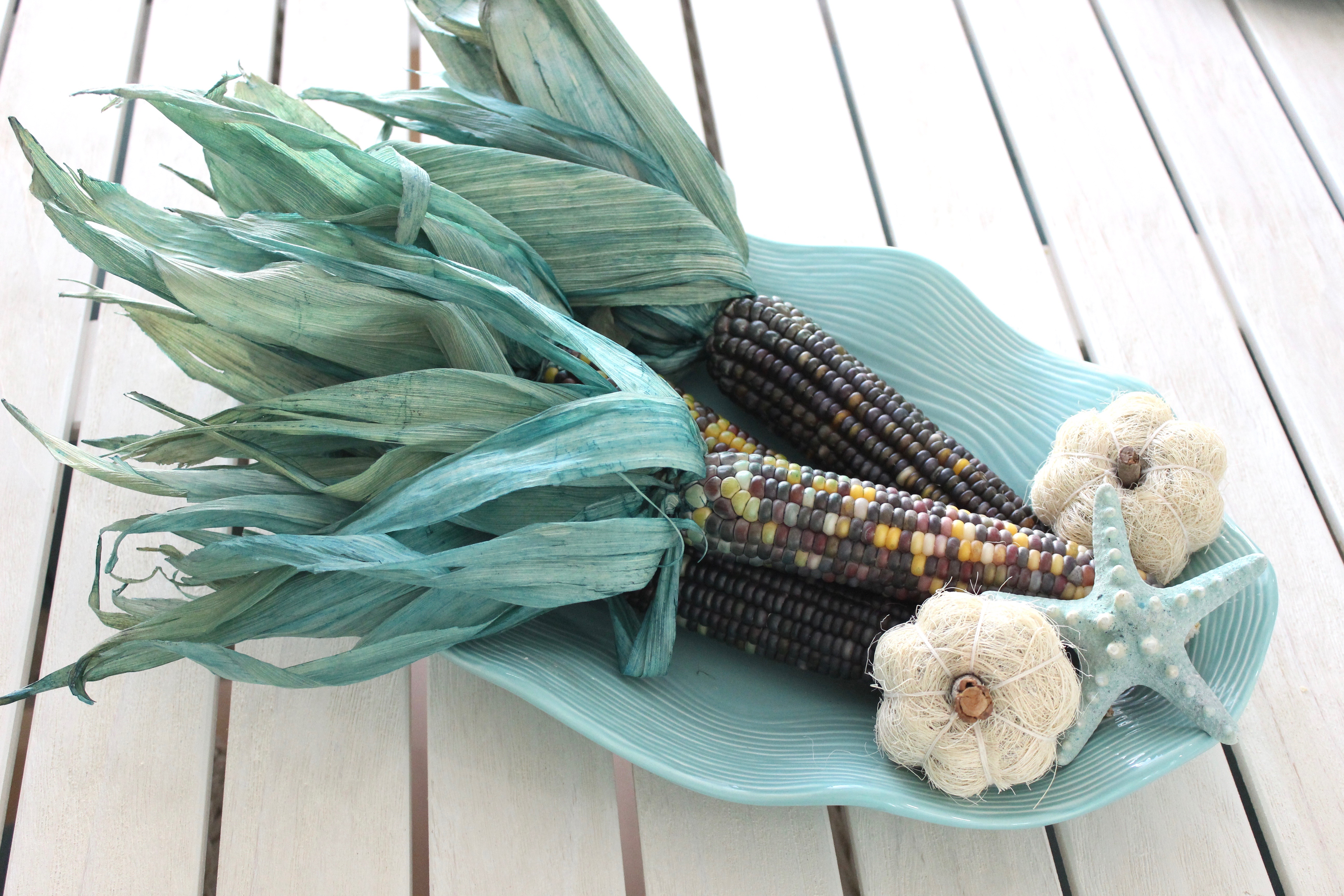 I chose medium Indian corn. The dye color I chose was Teal (of course) by Rit.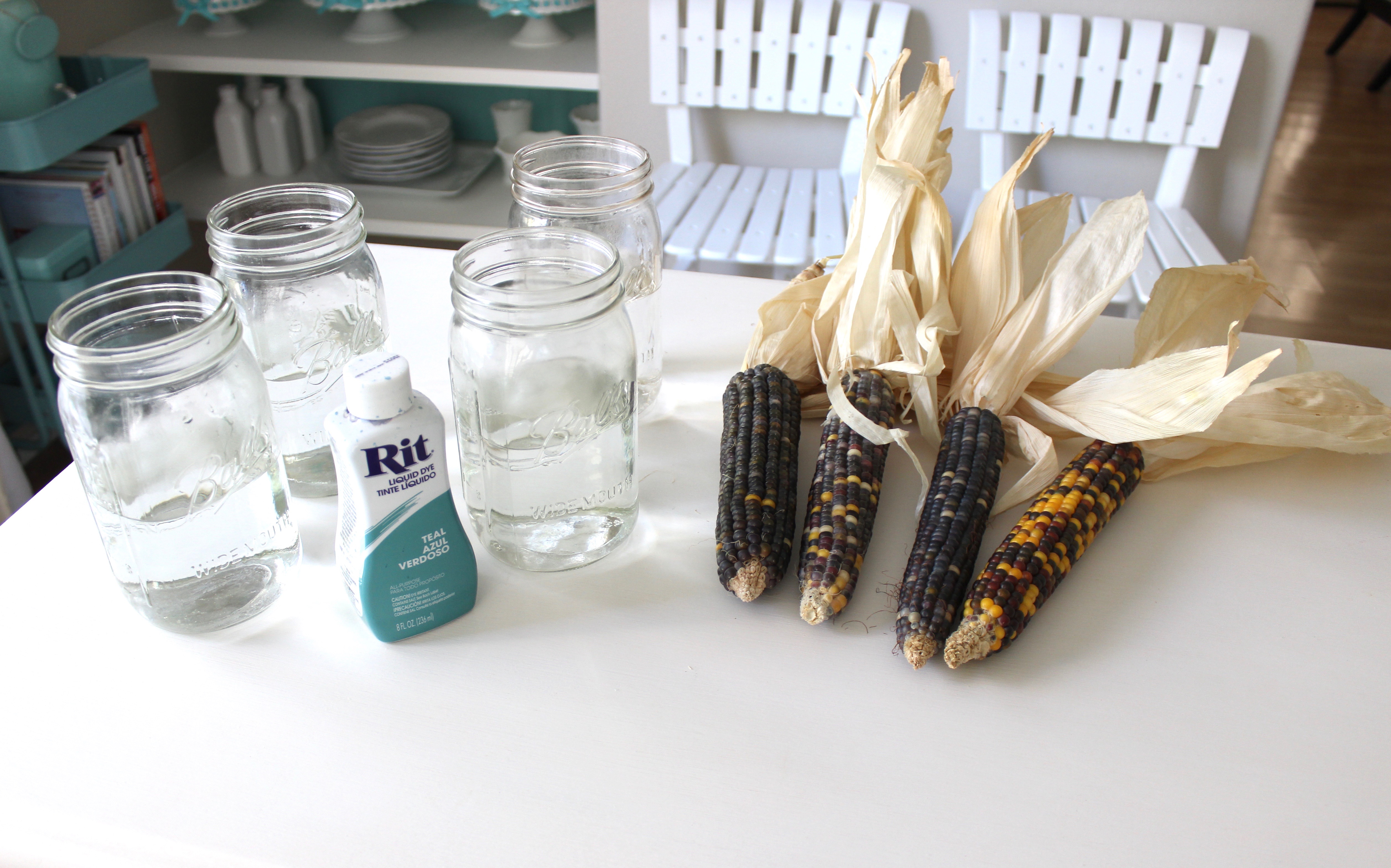 I used 4 large size Mason jars and put a corn in each. I filled each jar with a cup of warm water and added two table spoons of dye to each jar. I mixed it up with a plastic fork. It's up to you how deep of color you would like. When I left it in for a few minutes the color was still too light so I decided to leave them for a few hours and let the color really absorb.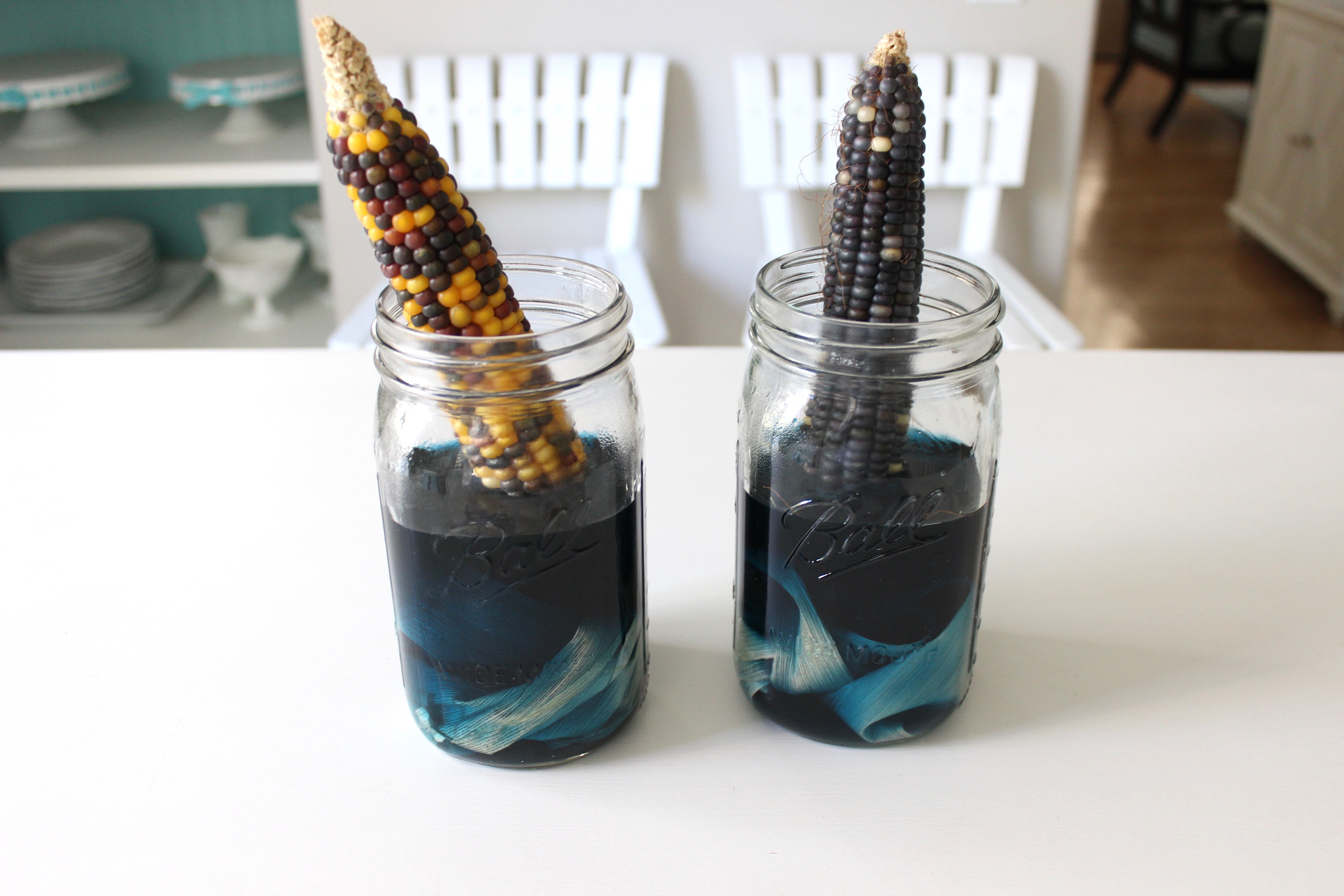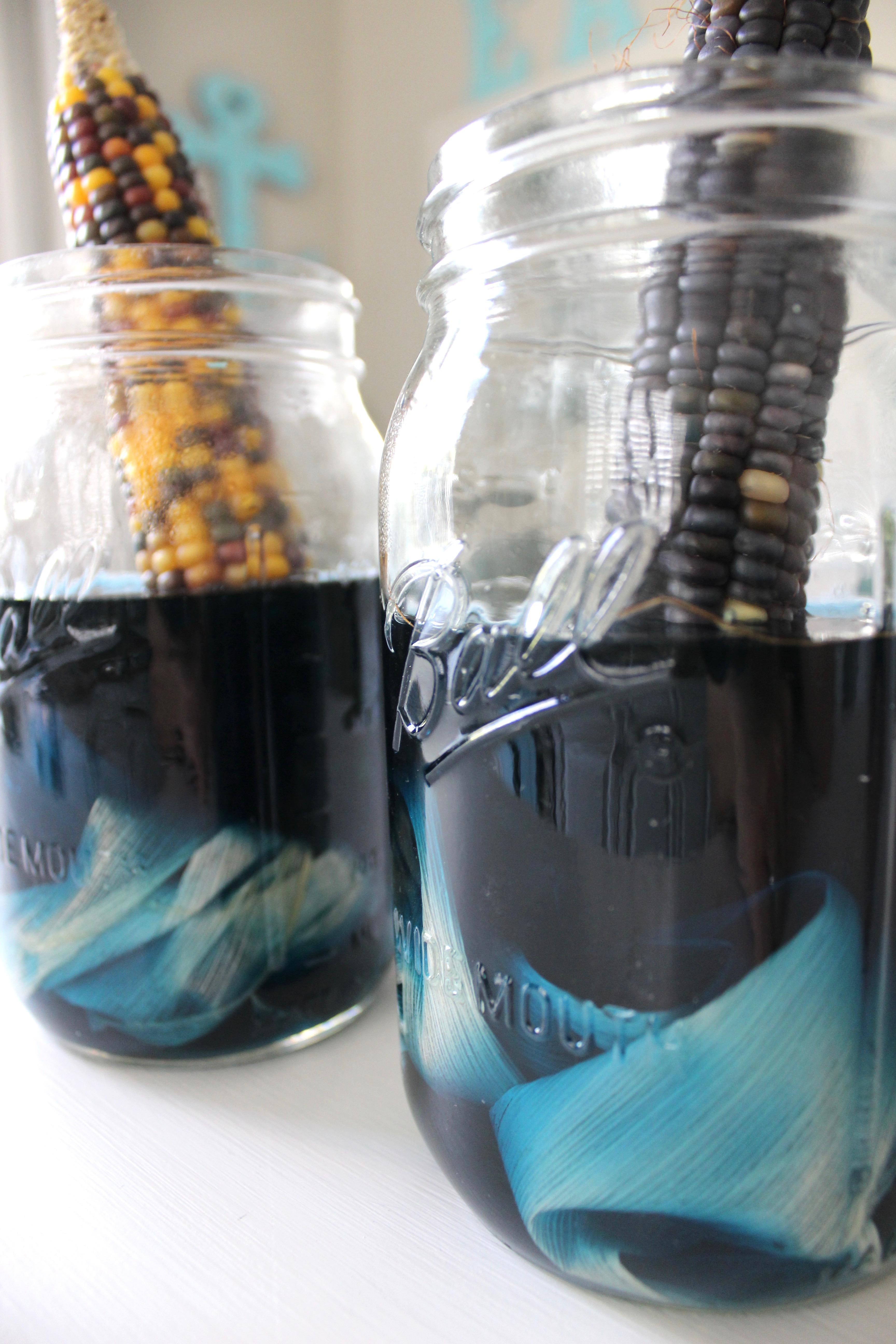 I was so happy with the end result!
Each corn had varied slightly in color which gave it that seaweed look.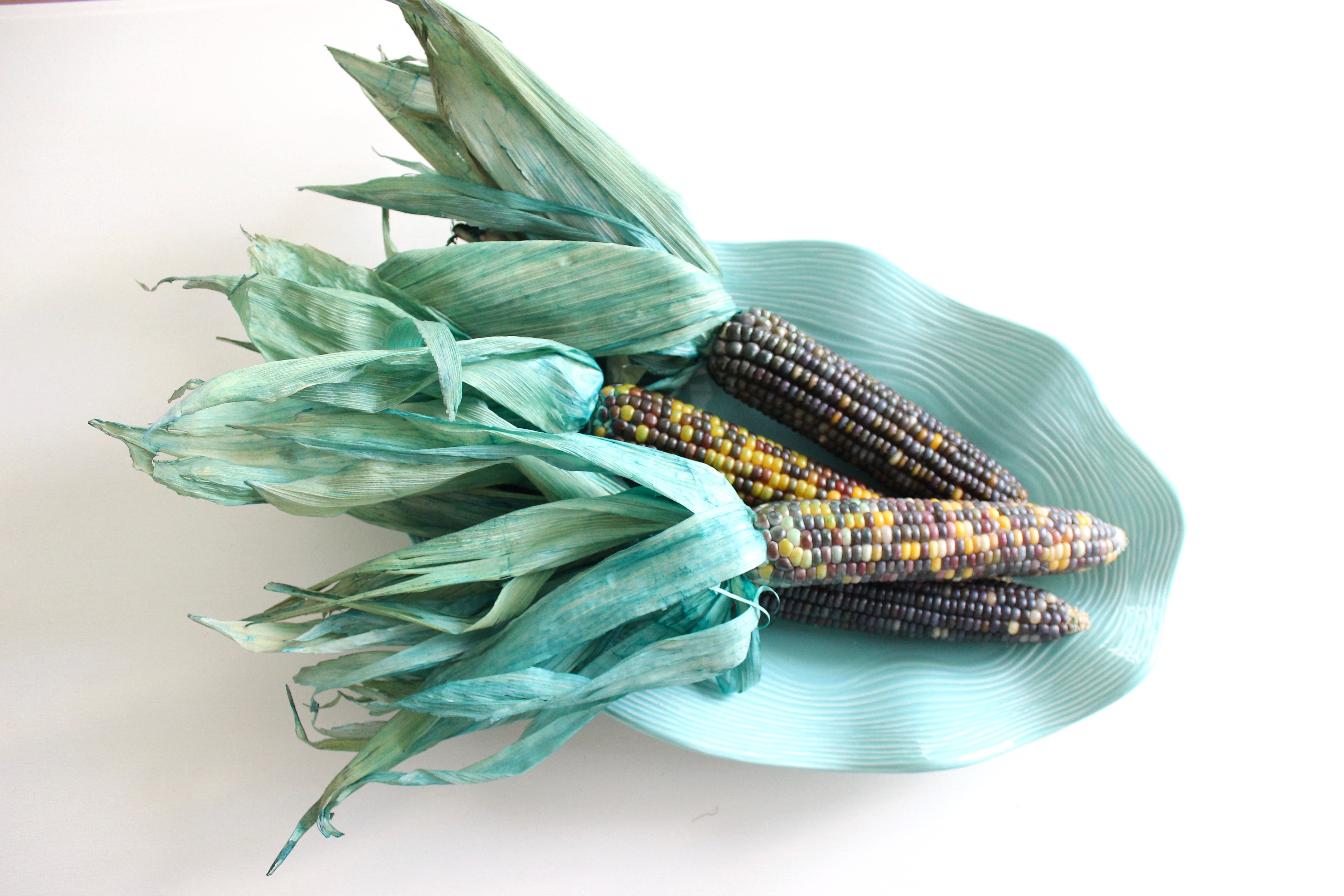 I think Mermaids would definitely love this corn! Hehe!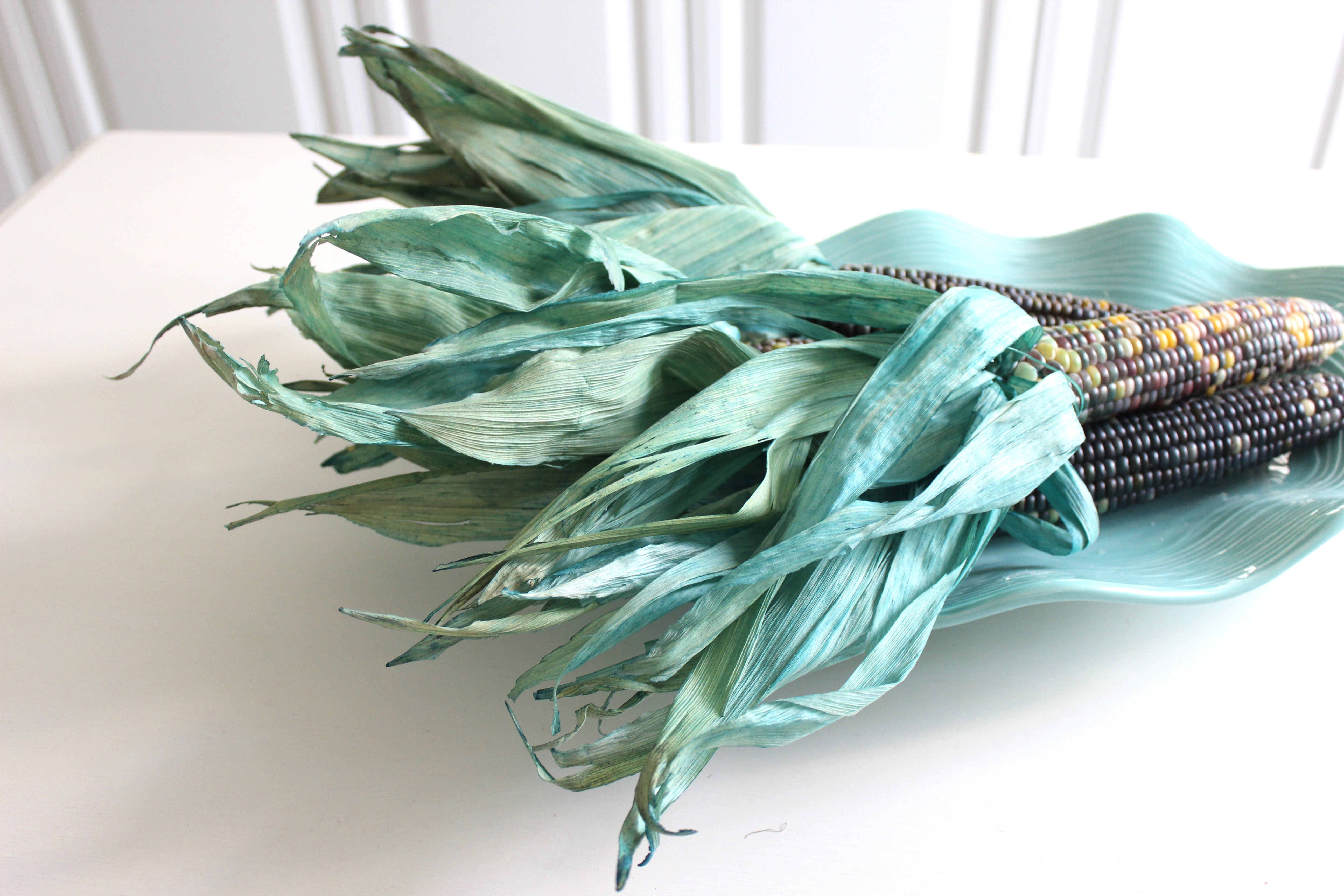 It goes great in my scalloped aqua dish from Homegoods.
To finish the look I added a starfish and a couple straw pumpkins from Tj Maxx.
  Thanks for stopping by! Have a wonderful weekend!
Big Hugs!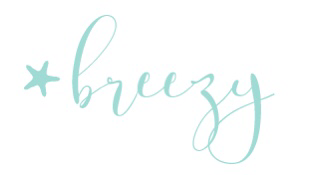 Mermaid Corn supplies can be found below.