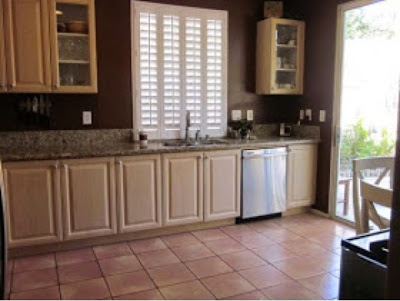 After we bought our home there were a few improvements I wanted to do starting with the kitchen. The cabinets were a blonde wood so I wanted to make them white. Luckily I know a great painter! My Dad is a painting contractor and helped me bring my white kitchen dream come true!
Before
We started by taking off all the cabinet doors. Then sanded each of them to make a smooth surface. My Dad then used an airless sprayer to apply the Kilz Primer. After the primer had dried we then sanded down the doors again and prepared for the final coat of paint. I chose the color Pure White by Sherwin Williams. He then sprayed the doors and the outside area of the cabinets that were wood.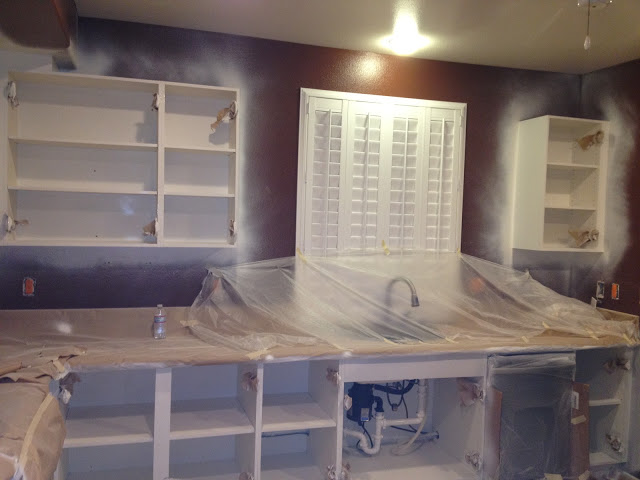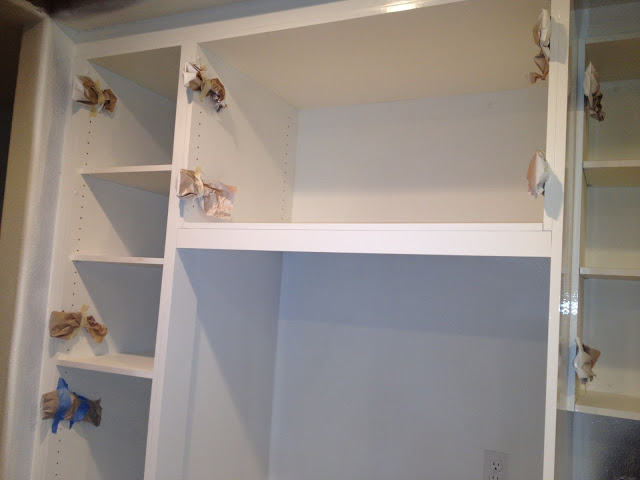 We then re-attached the cabinet doors to the cabinets and painted the kitchen in the Sherwin Williams Color Accessible Beige. It's a nice light and bright color, that's easy on the eyes and goes with my Coastal decor.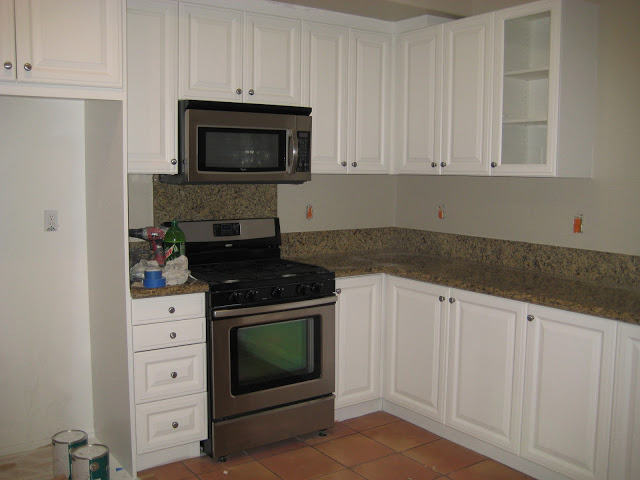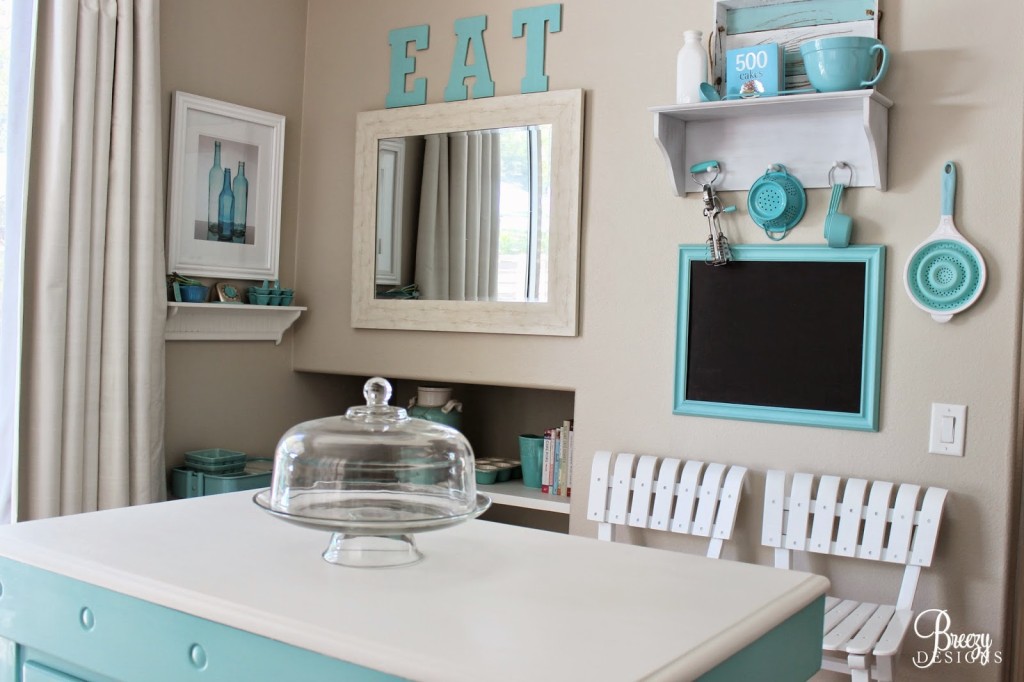 As you know I'm obsessed with the color aqua and added touches of it in my kitchen!
Hope you enjoyed my kitchen transformation!
Thanks for stopping by!
XO