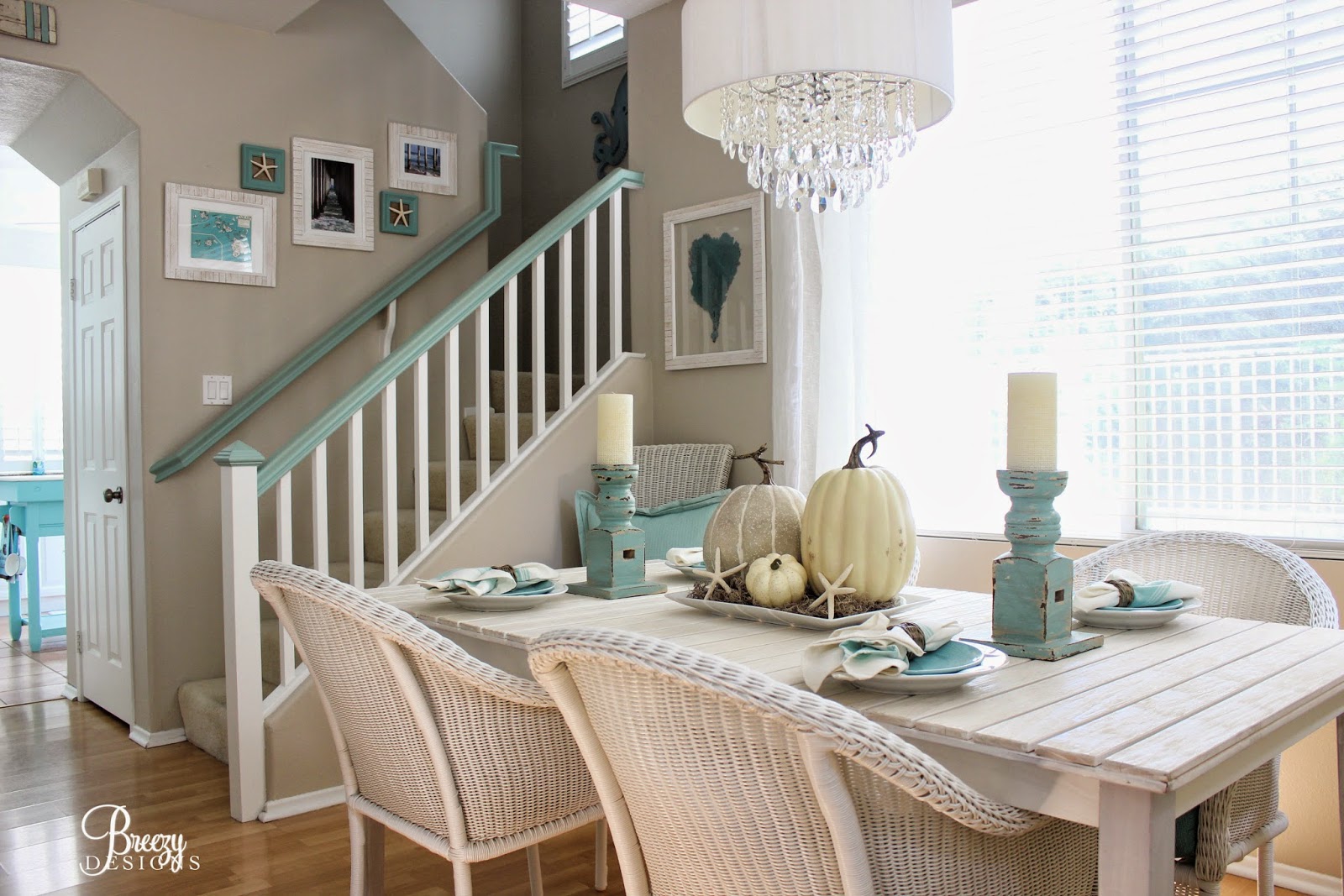 Hello Lovely Readers!
Fall has arrived at Breezy Designs headquarters! I just love fall! It's one of my most favorite times of year next to Summer! Since my home is decorated in Coastal decor, I decided to stay with that theme for my fall decor. I went to my local Pottery Barn and found two large pumpkins! One is white and one has a beige and white design on it. I just love them! They are so elegant and fit in great with my other Coastal decor.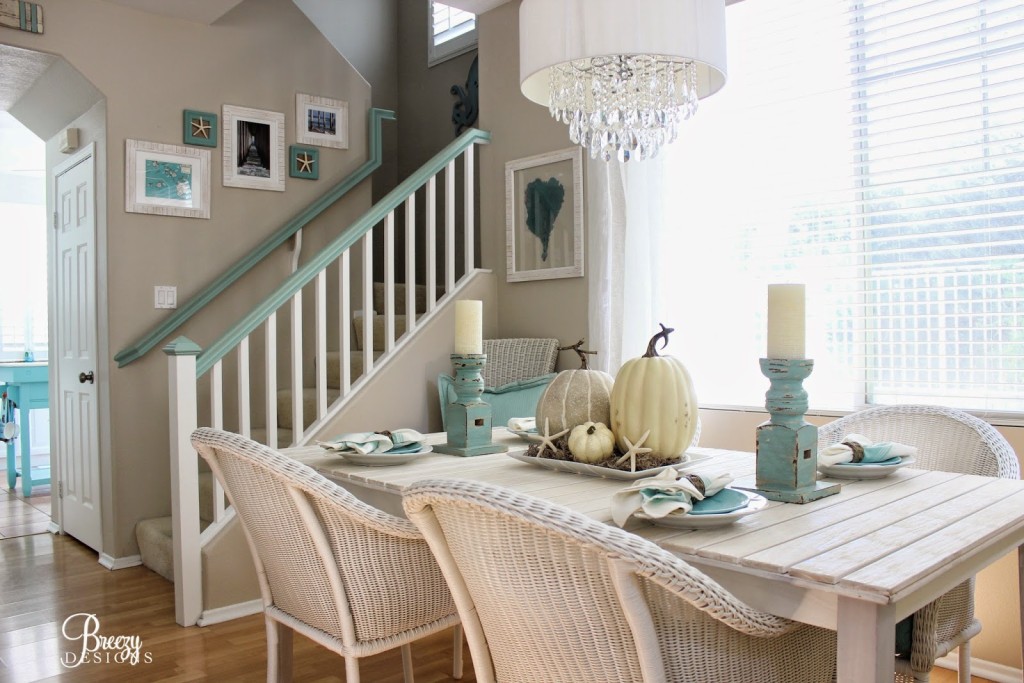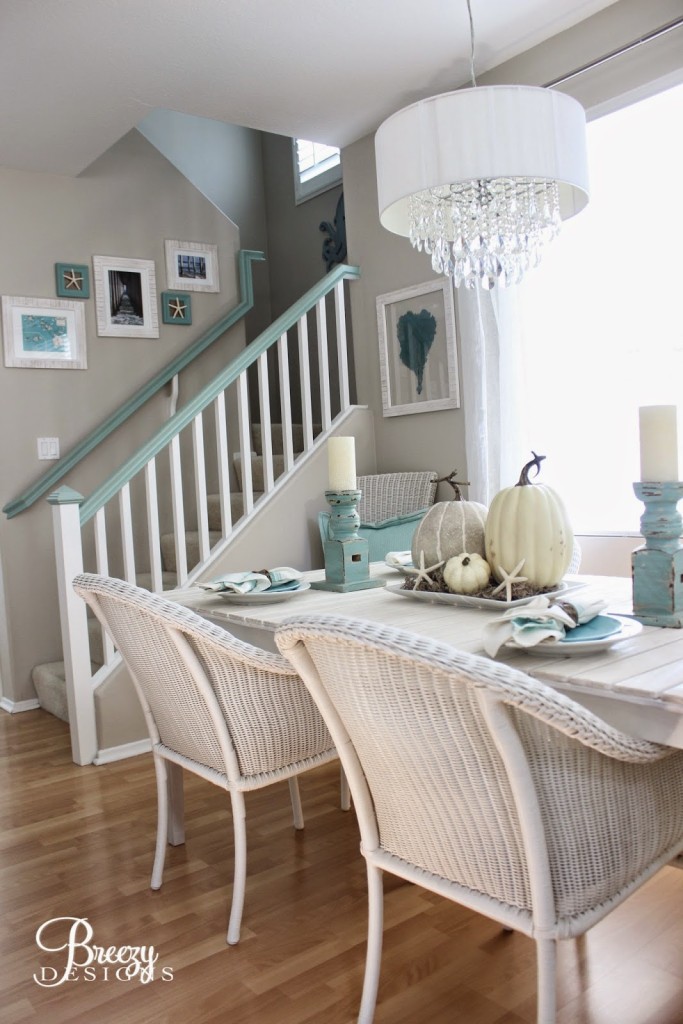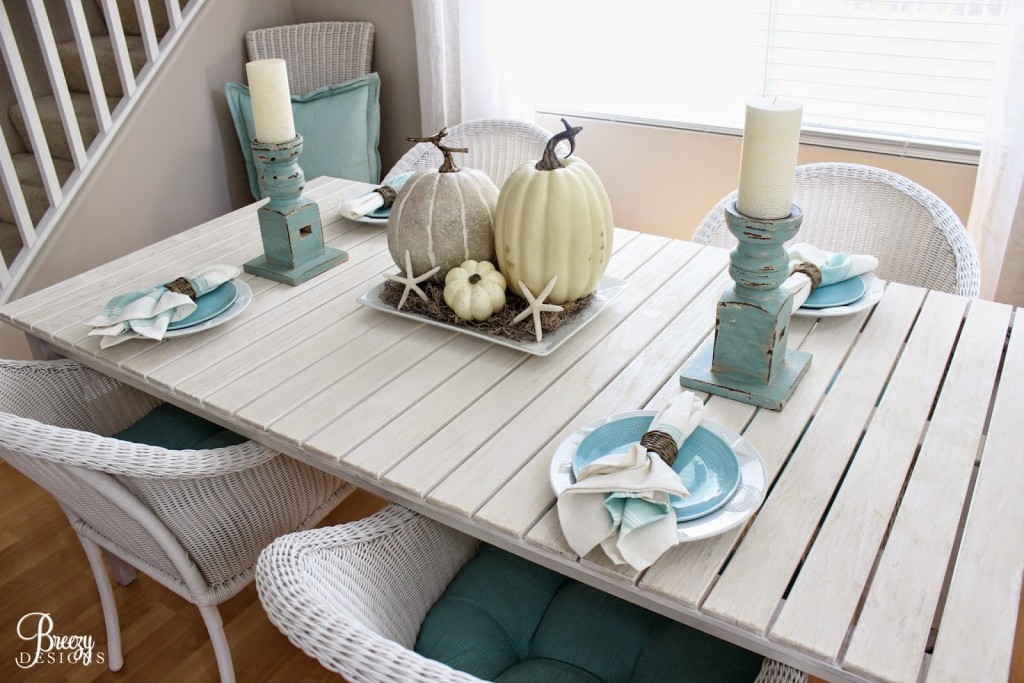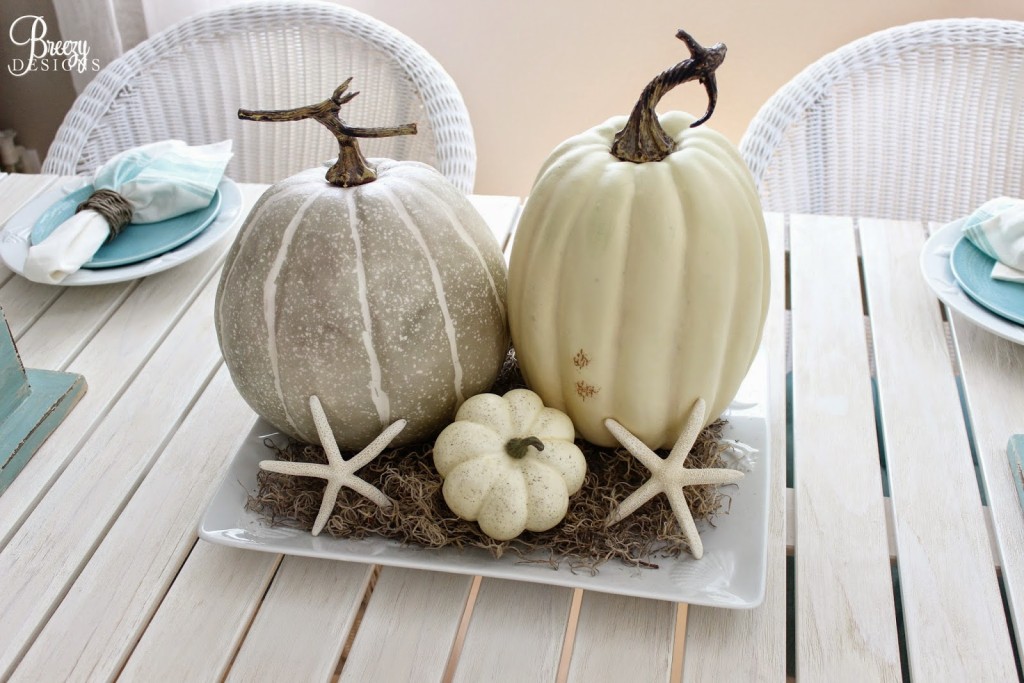 I found the brown moss and mini pumpkin from my local Michael's Craft Store! I added starfish that I already had laying around the house to give it that Coastal flair!
I found this aqua glass pumpkin from my local Homegoods!
It fit so well in my living room!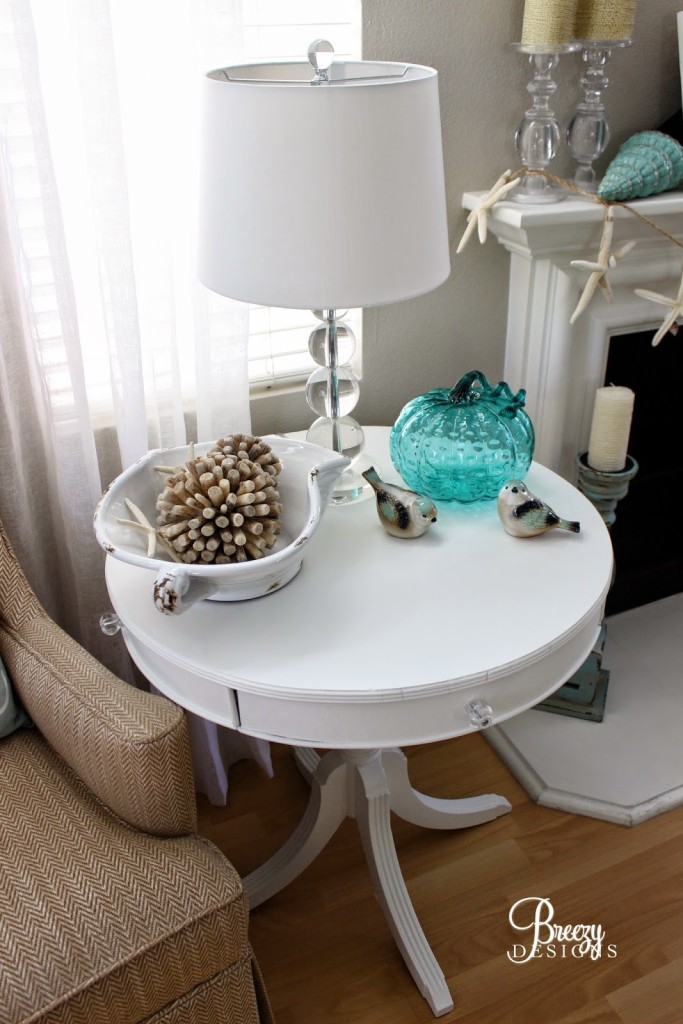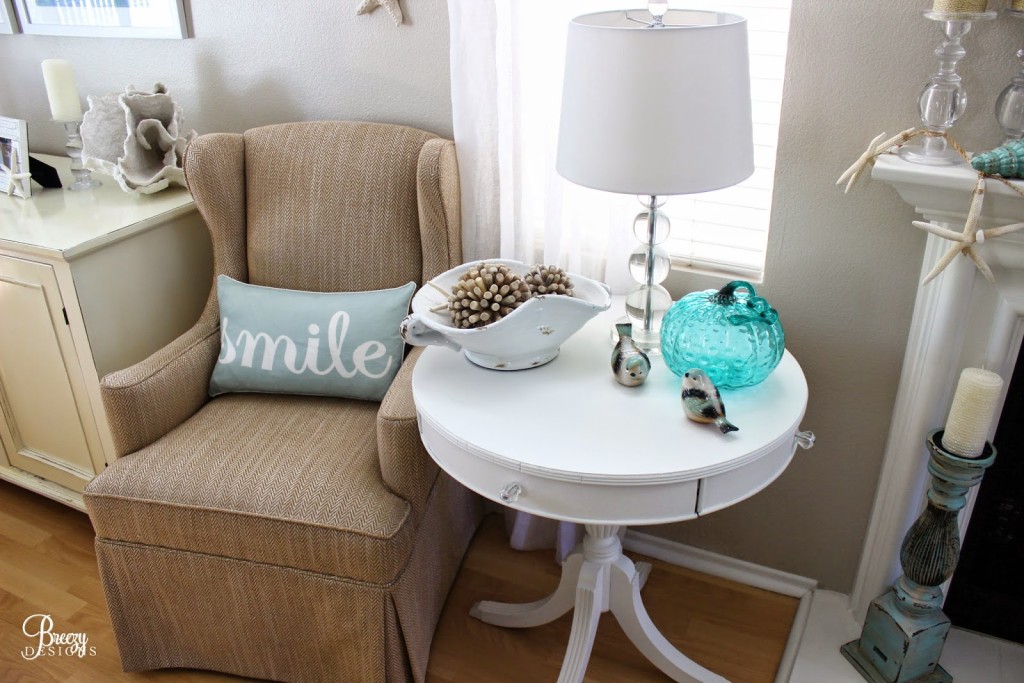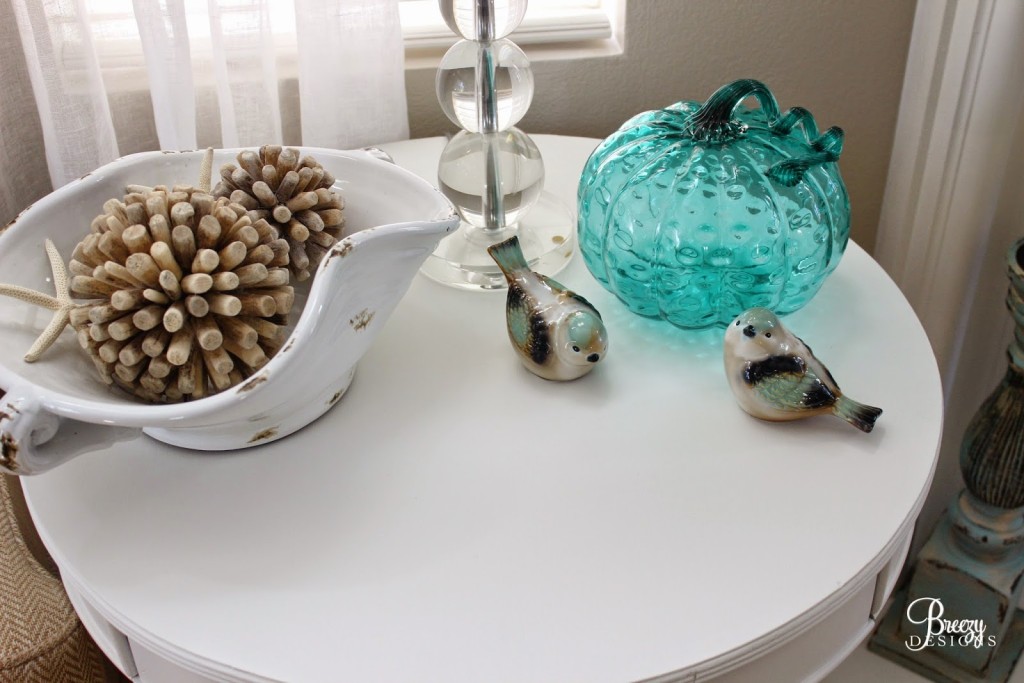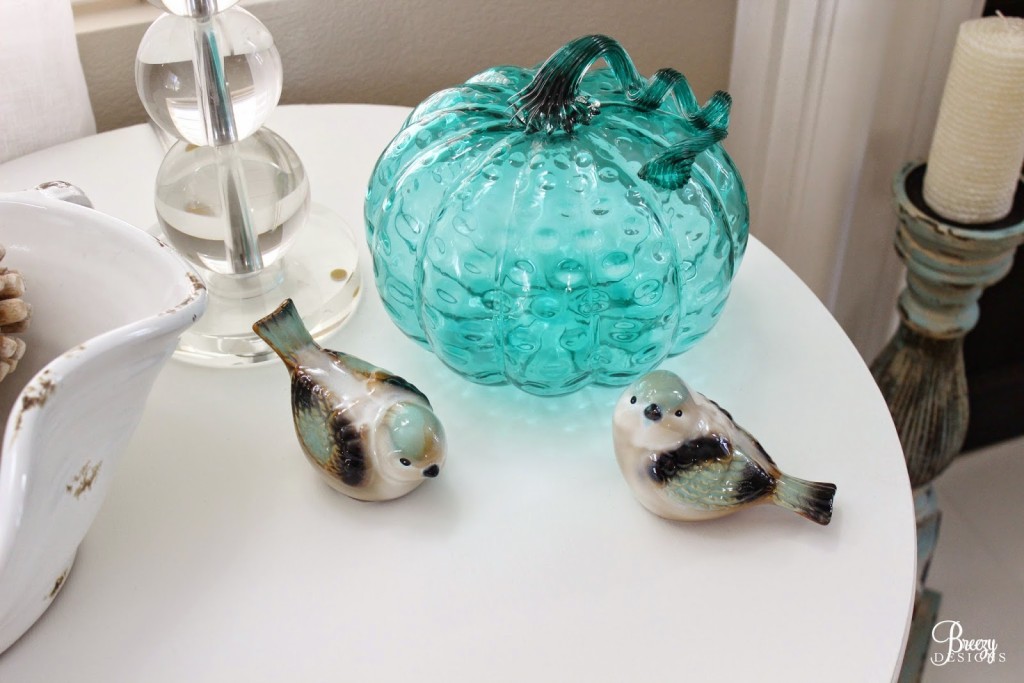 In my Kitchen I added a couple mini pumpkins and moss that I found at Michael's Craft Store.
I put them in my cake stands! I love how the white pumpkins look! So light and bright!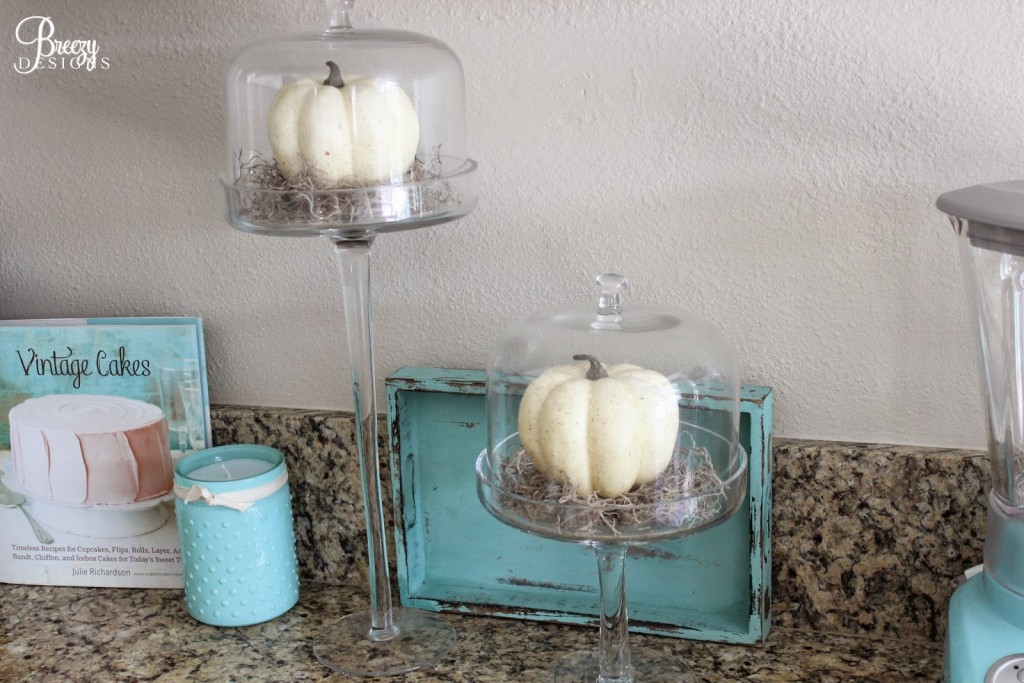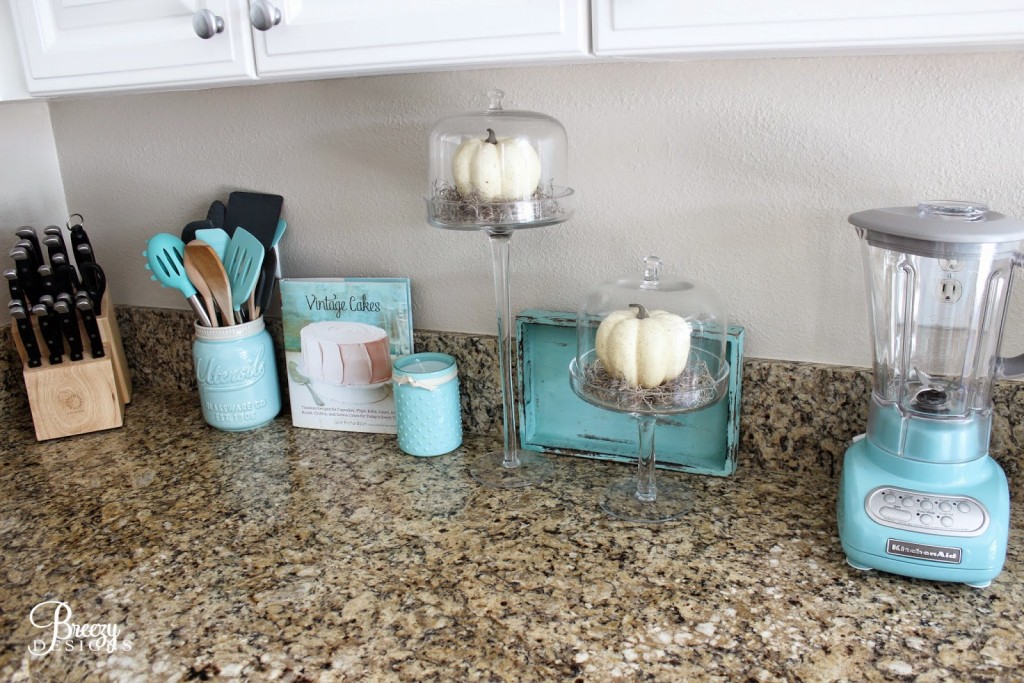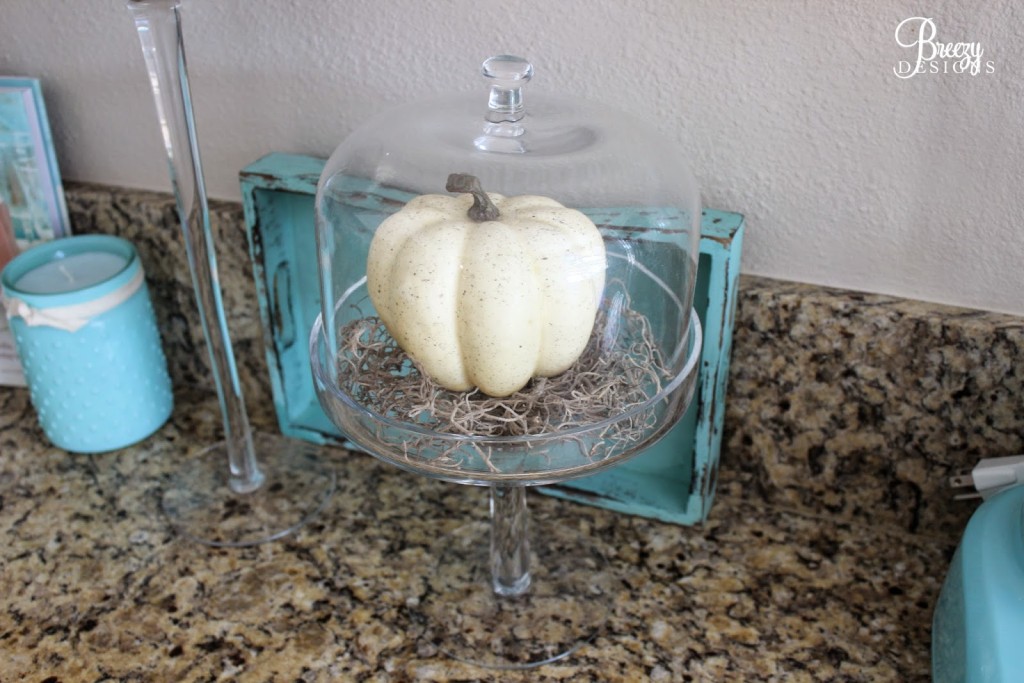 I added a little fun Halloween ditty to the chalkboard in my Kitchen.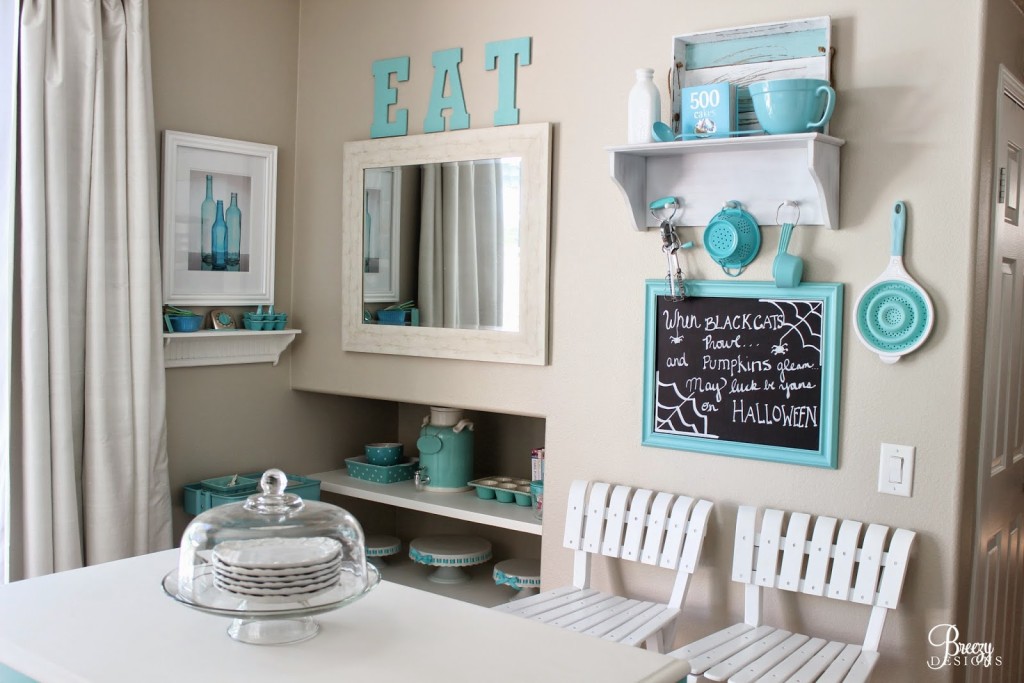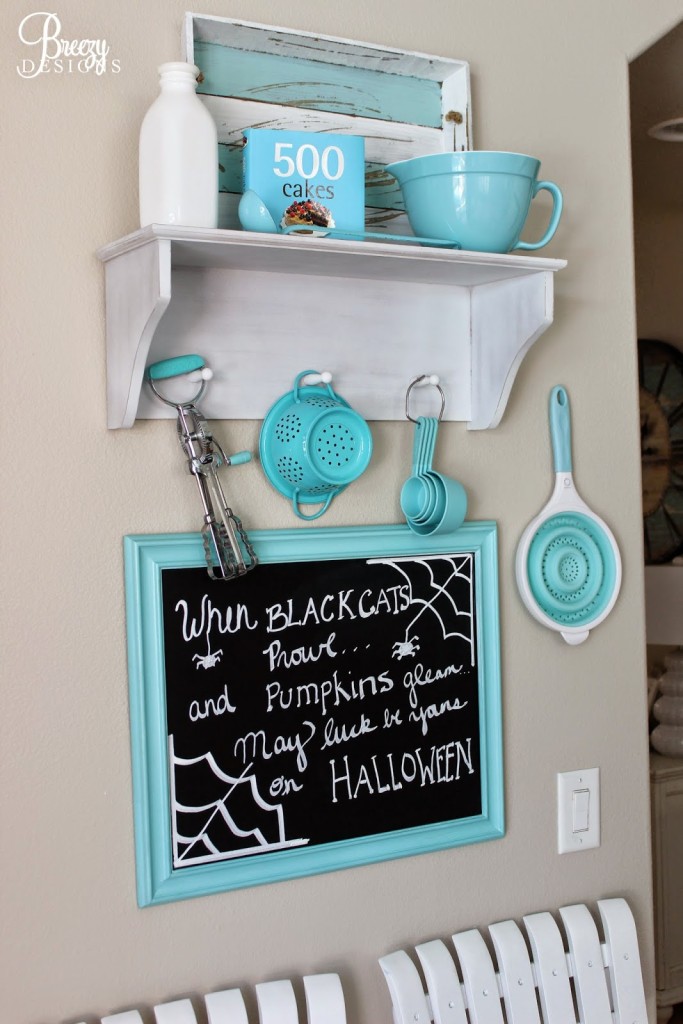 There is my fall decor so far! I'll be adding more soon and will post it!
Thank you so much for being a reader of Breezy Designs!
Happy Fall!
XO