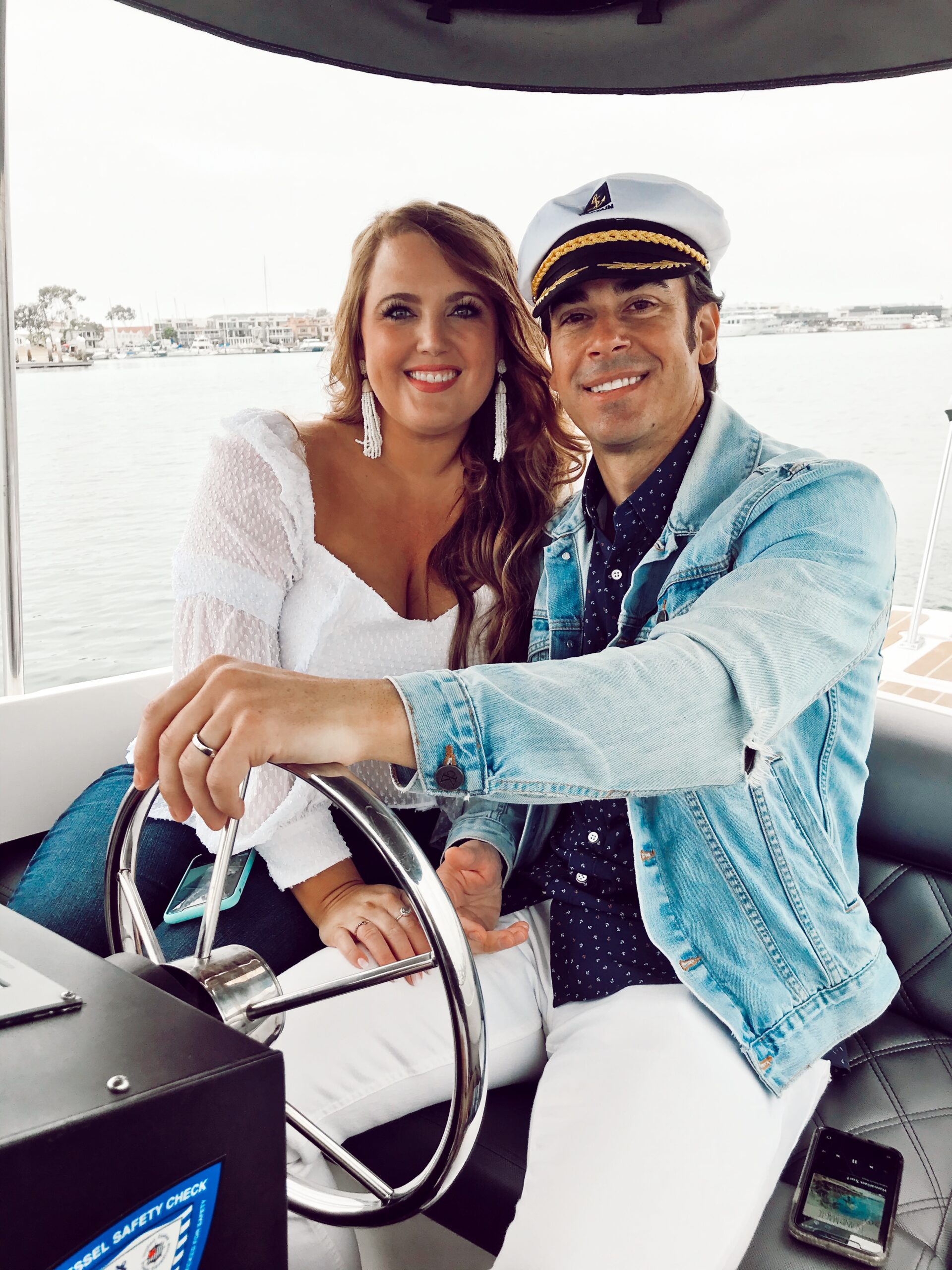 Happy Wednesday Lovelies!
I'm so excited to share with you all the details from my Birthday Weekend! We started out the weekend by staying at Surf and Sand Resort in Laguna Beach! It's definitely one of our favorite spots! The view of the ocean at the resort is absolutely stunning! We then had dinner at Splashes restaurant which is located at the hotel. It was delicious and a perfect way to end the day!
The next day we headed off to our boating adventure in Newport Beach. We rented a boat from Electric Boat Rentals in Lido Village. They were so helpful and have such a nice crew! We were given a map of the bay and what routes to use which was incredibly helpful.
This post contains affiliate links.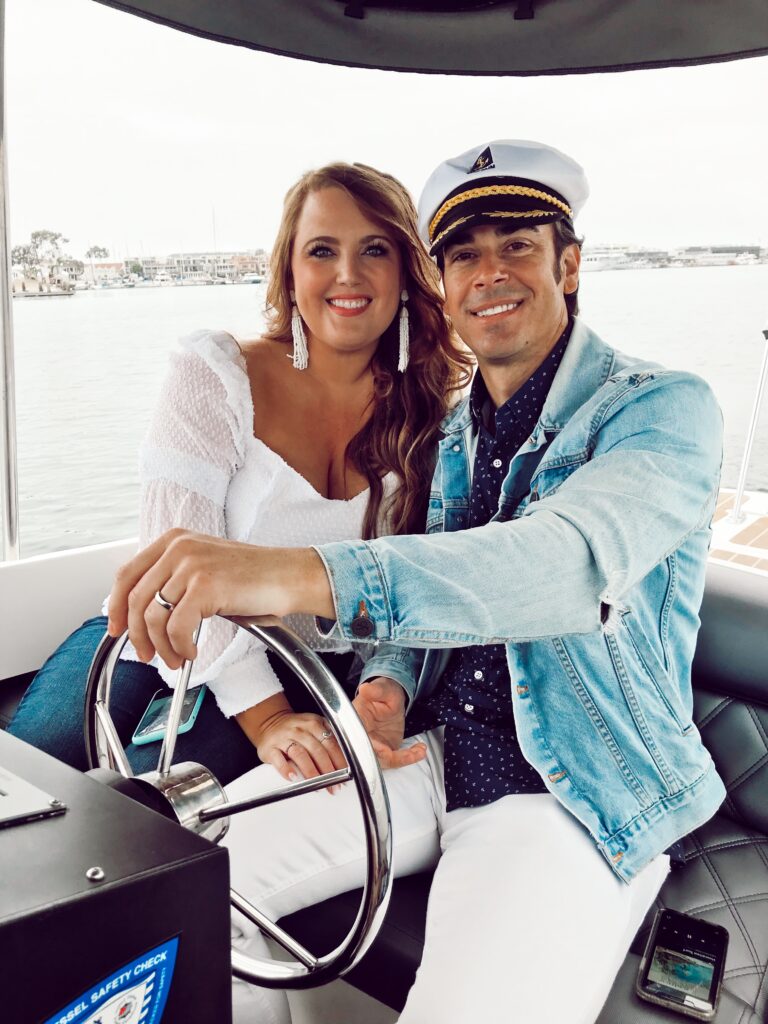 Davey was our captain and did a great job! The boat is super easy to steer and he definitely had a blast!
Shop Davey's look below!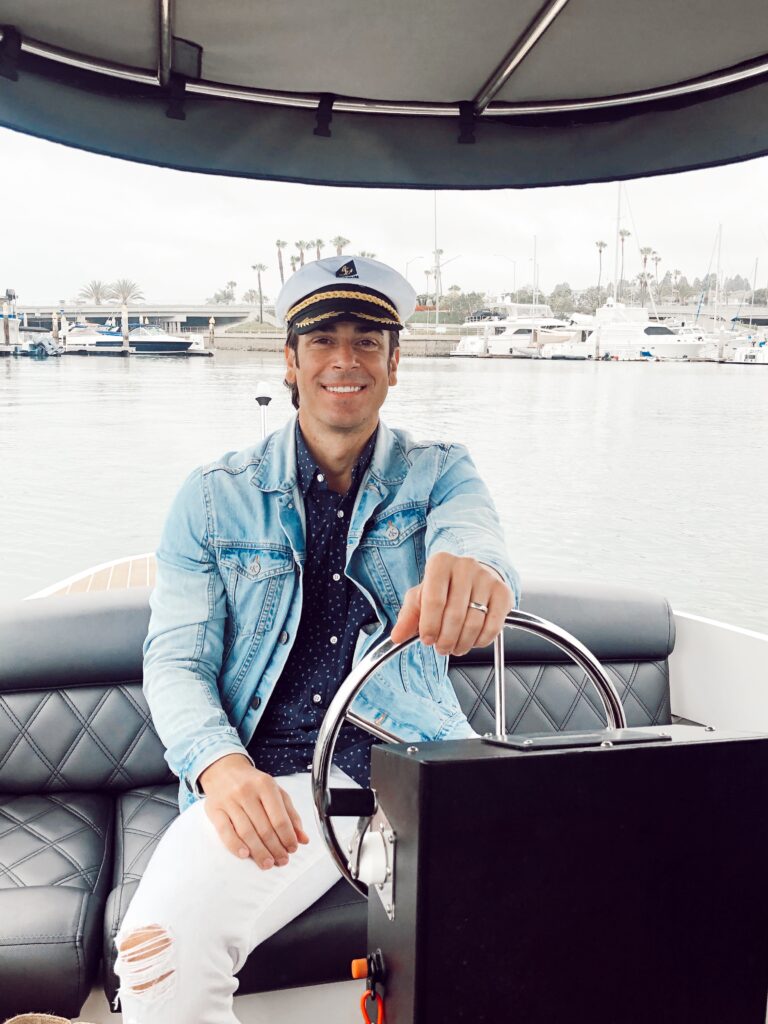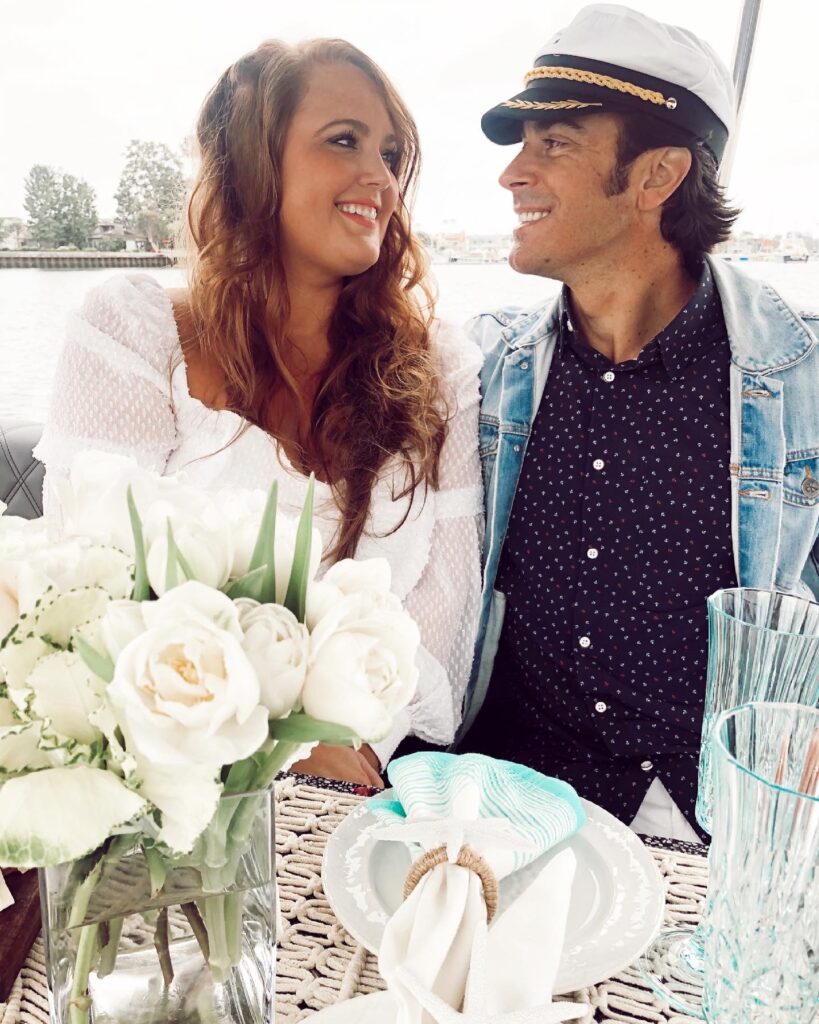 Shop my look below!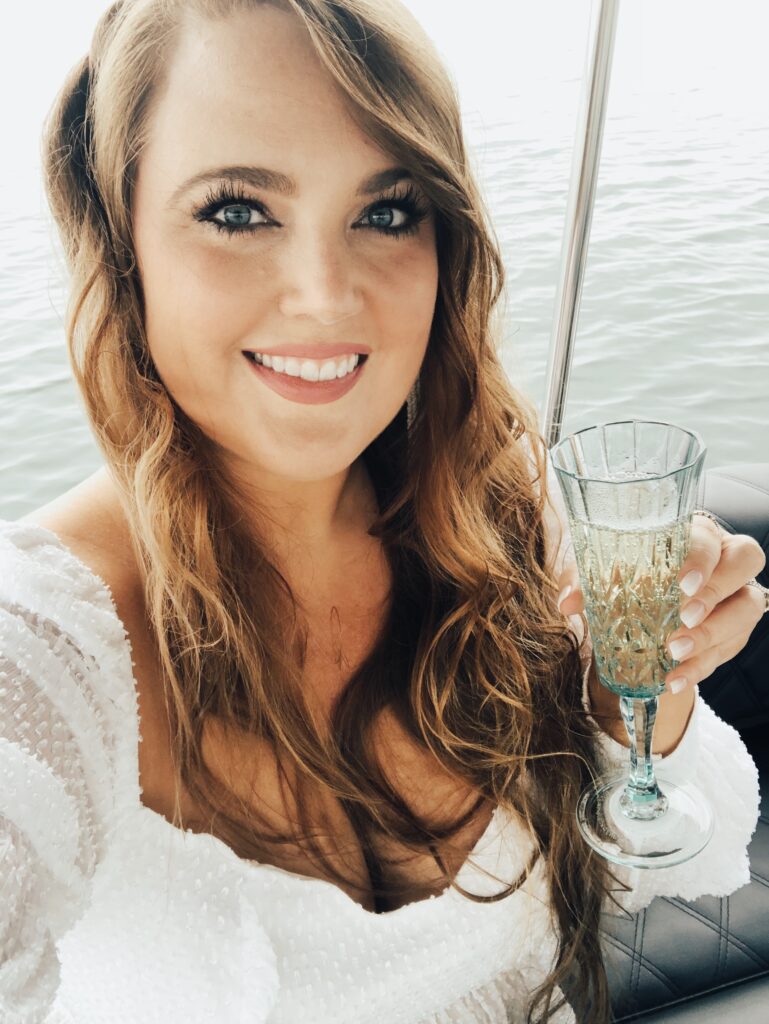 Davey ordered this delicious and beautiful charcuterie board from Vibes Delivered. It was the perfect appetizer for our boating adventure! It also was delivered right to us which made the experience even better!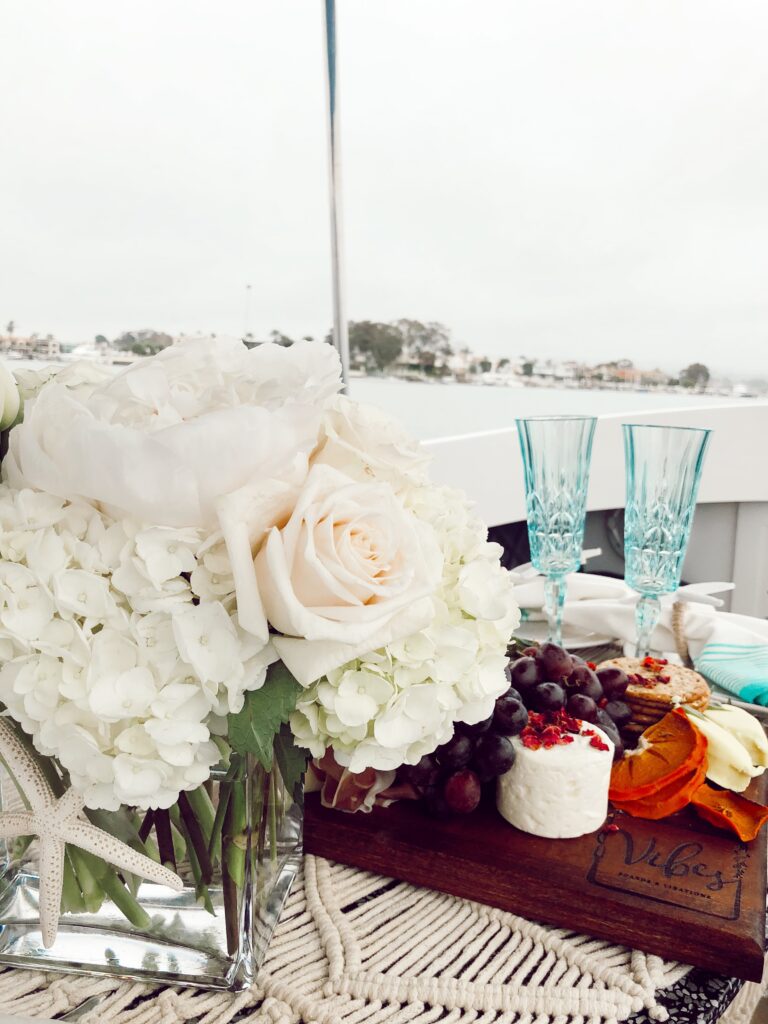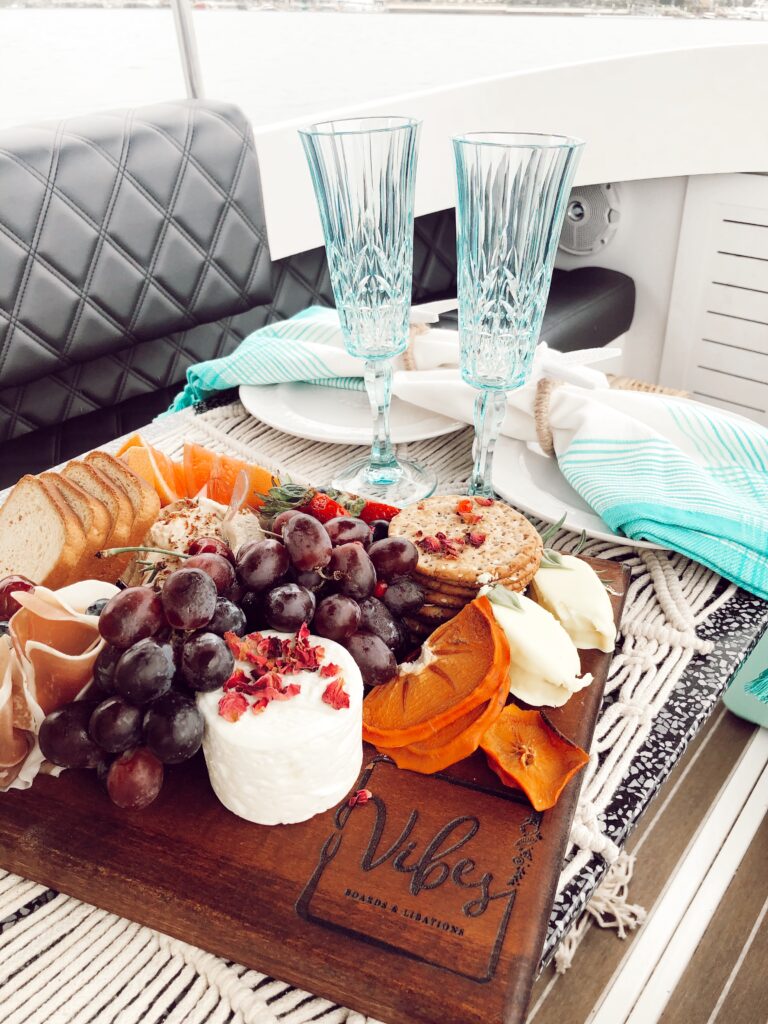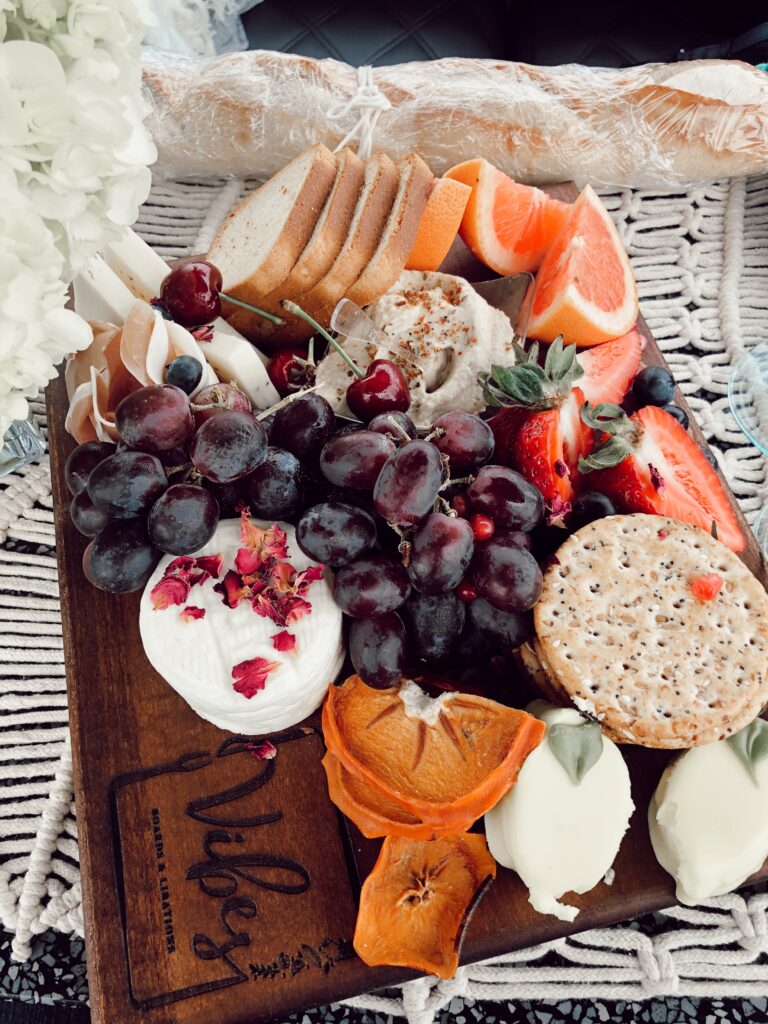 Another bonus to my Birthday trip was that my folks joined us! It made it so special and I'm so glad they came!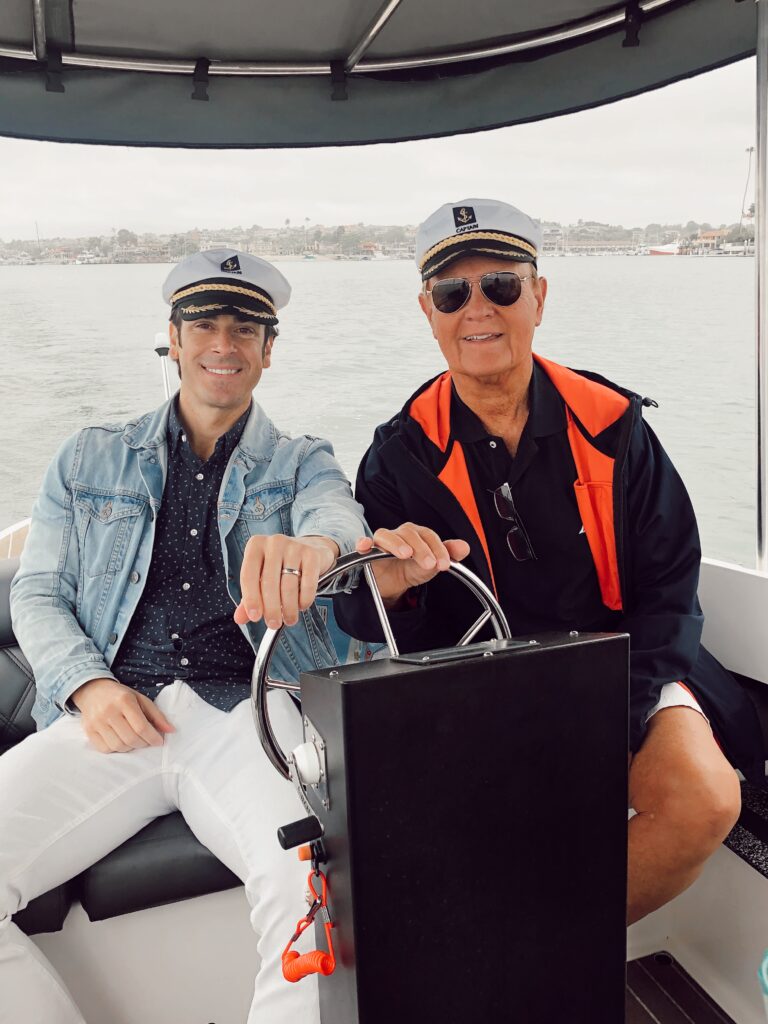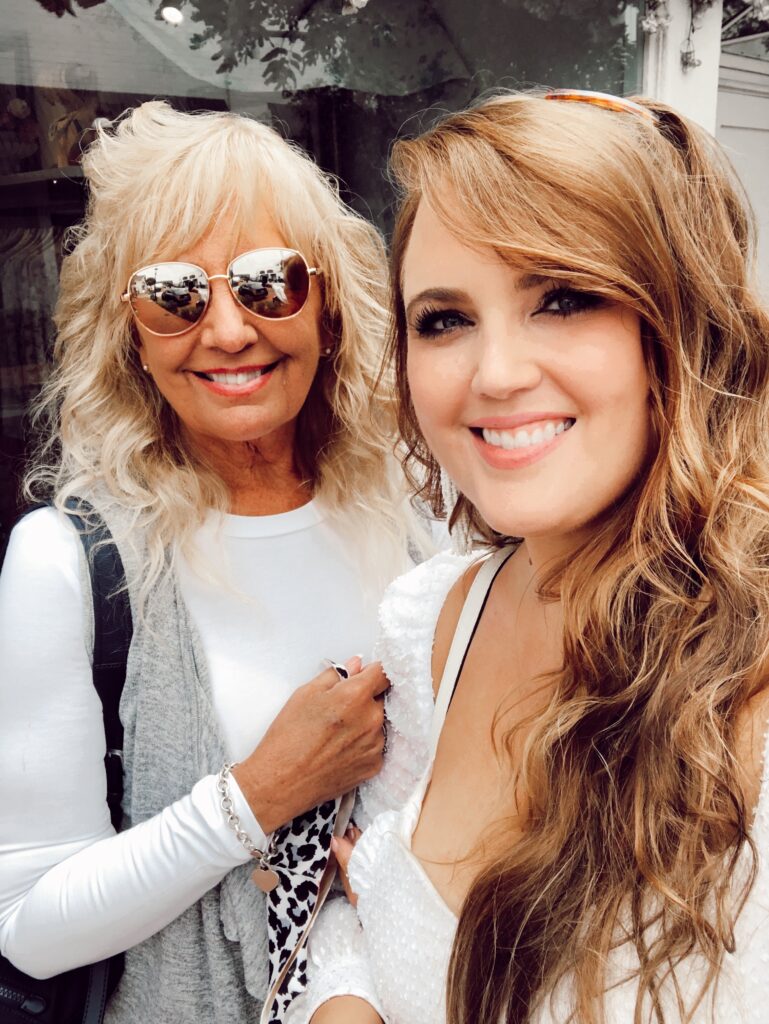 Davey ordered cupcakes from Susies Cakes which were delicious!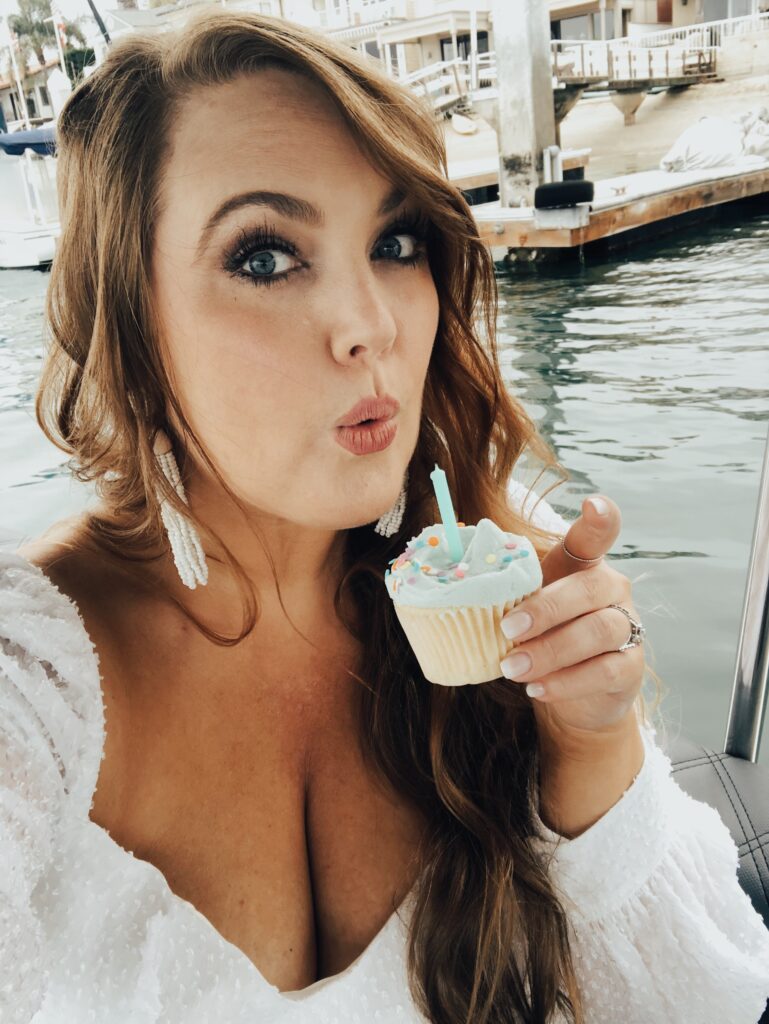 The boat had a small table in the middle which made a great spot for my Birthday tablescape! It's super neat that you can bring your own food and drinks on the boat! You can also bring your own decor to set the table! I was pretty excited about that! I kept the tablescape simple with neutrals and pops of my favorite color aqua! Gotta add my happy color! 🙂
Shop the tablescape below!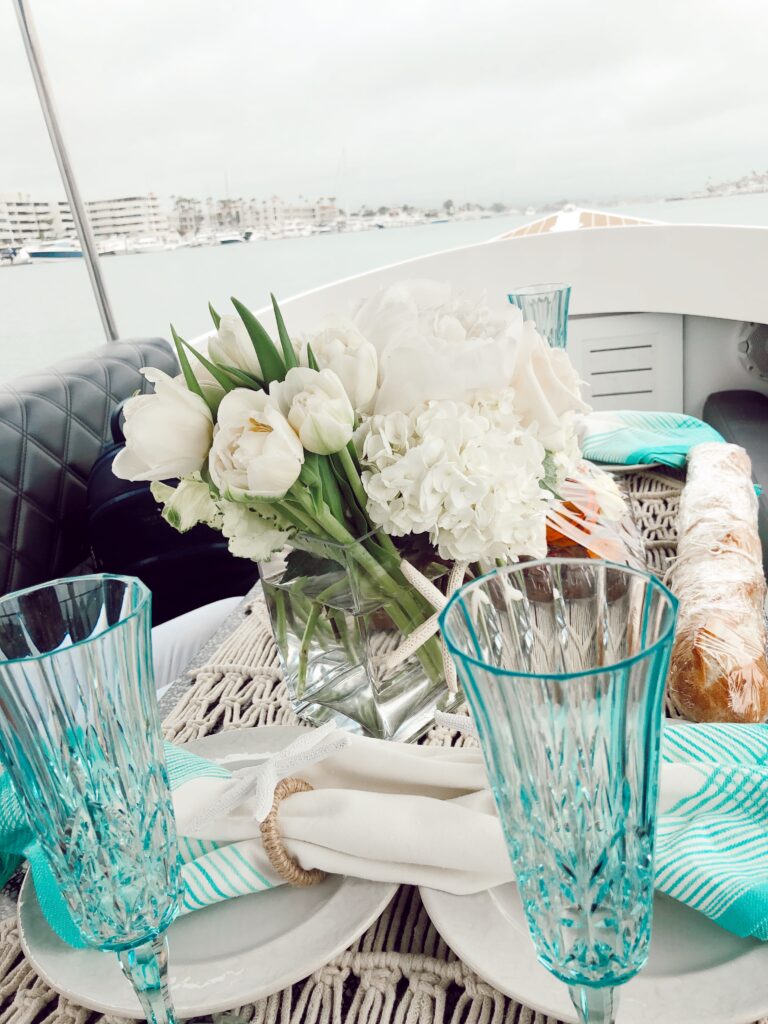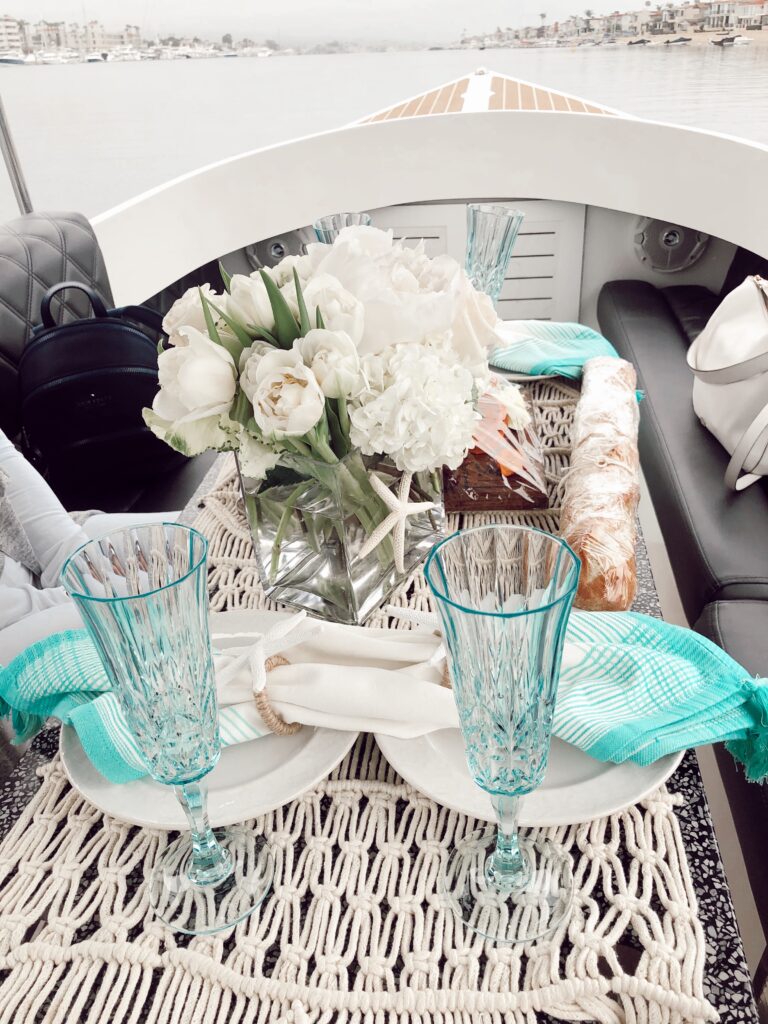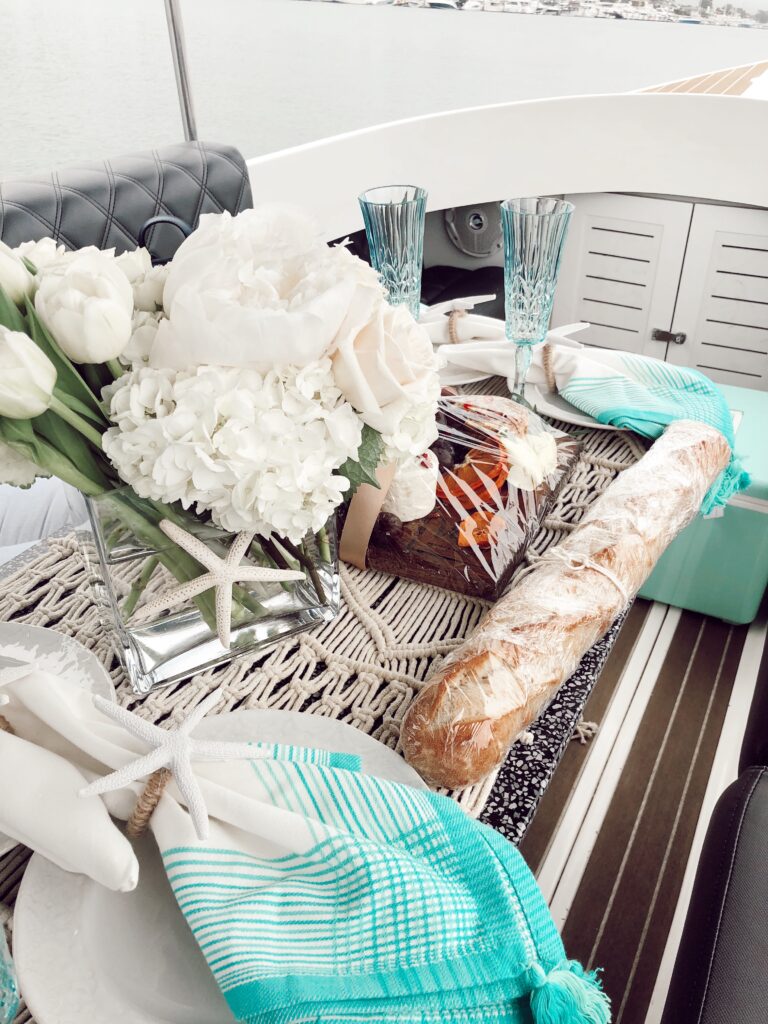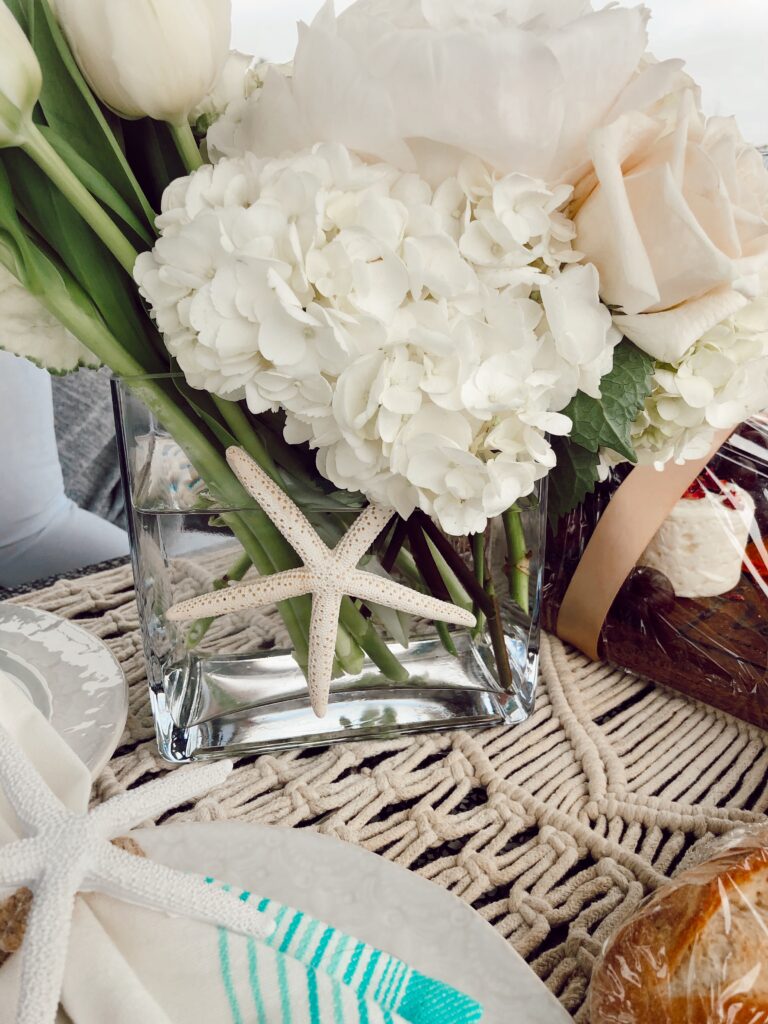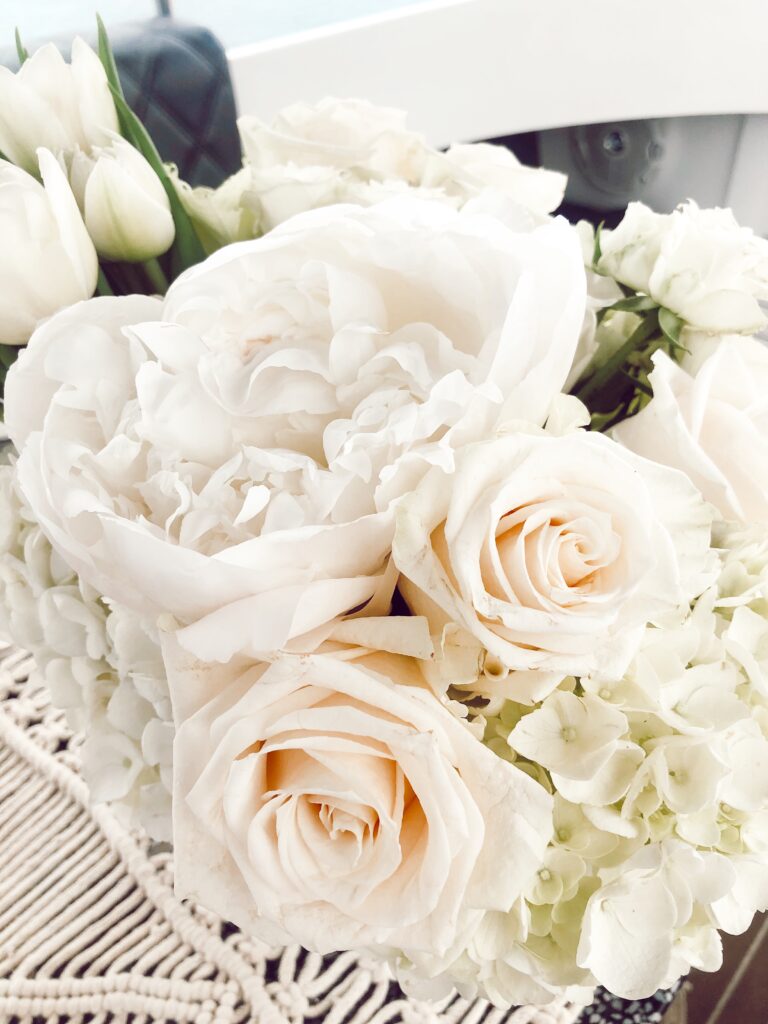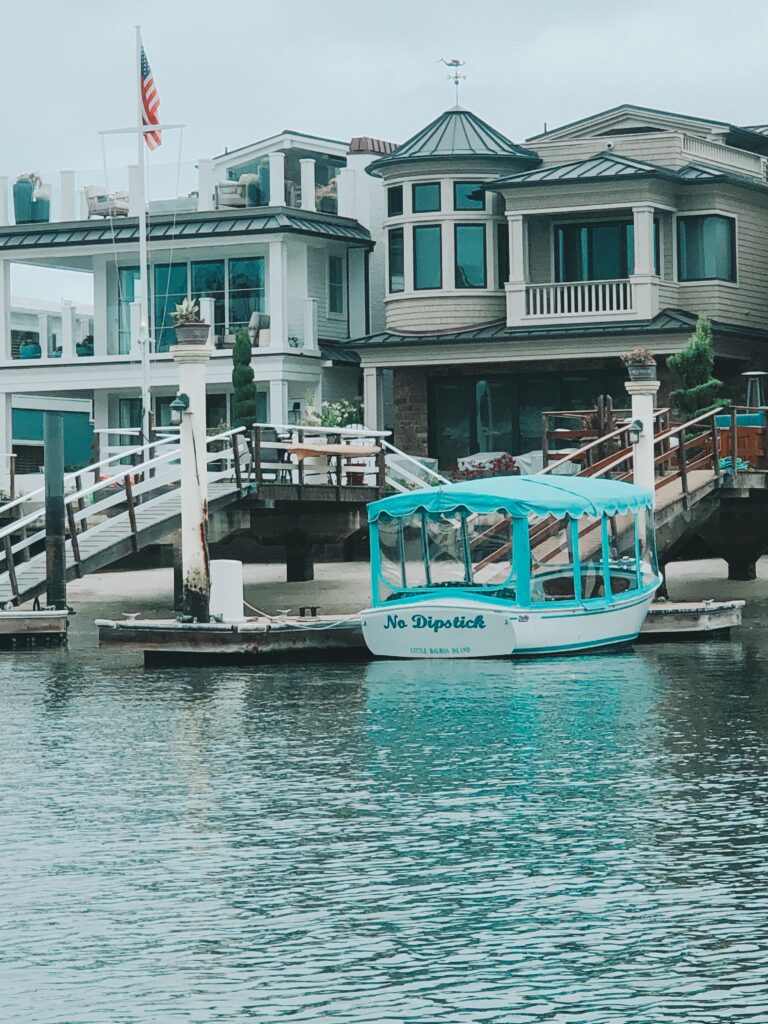 I loved finding all the aqua boats in the marina! If I ever get a boat it would definitely be one of those! 😉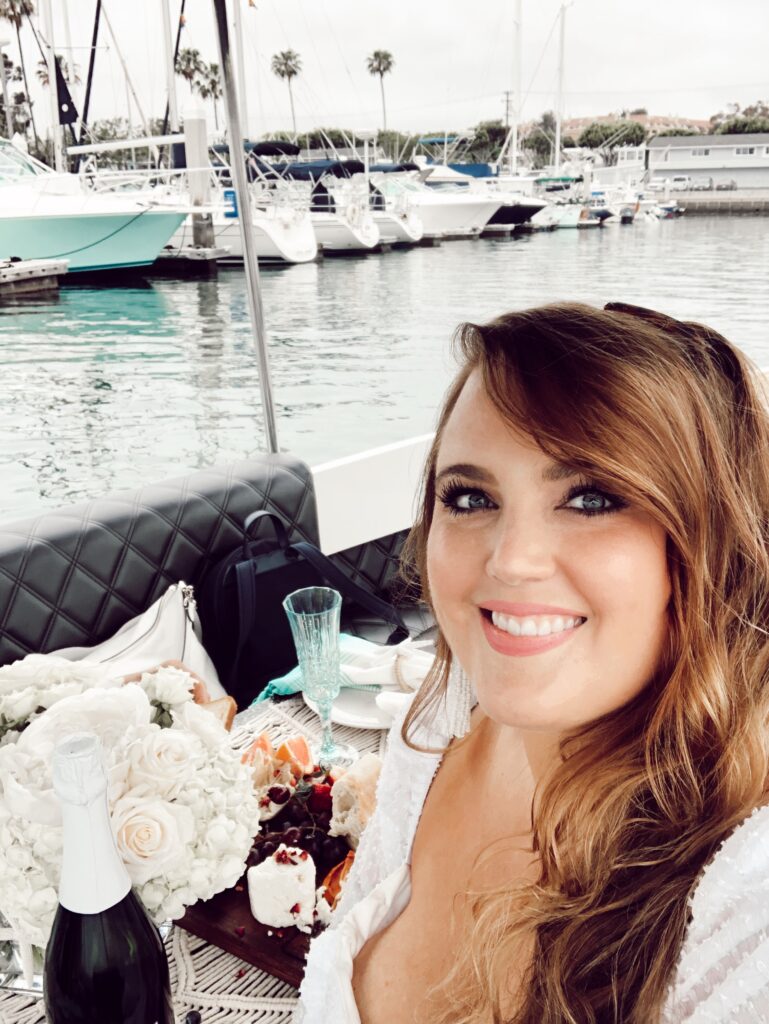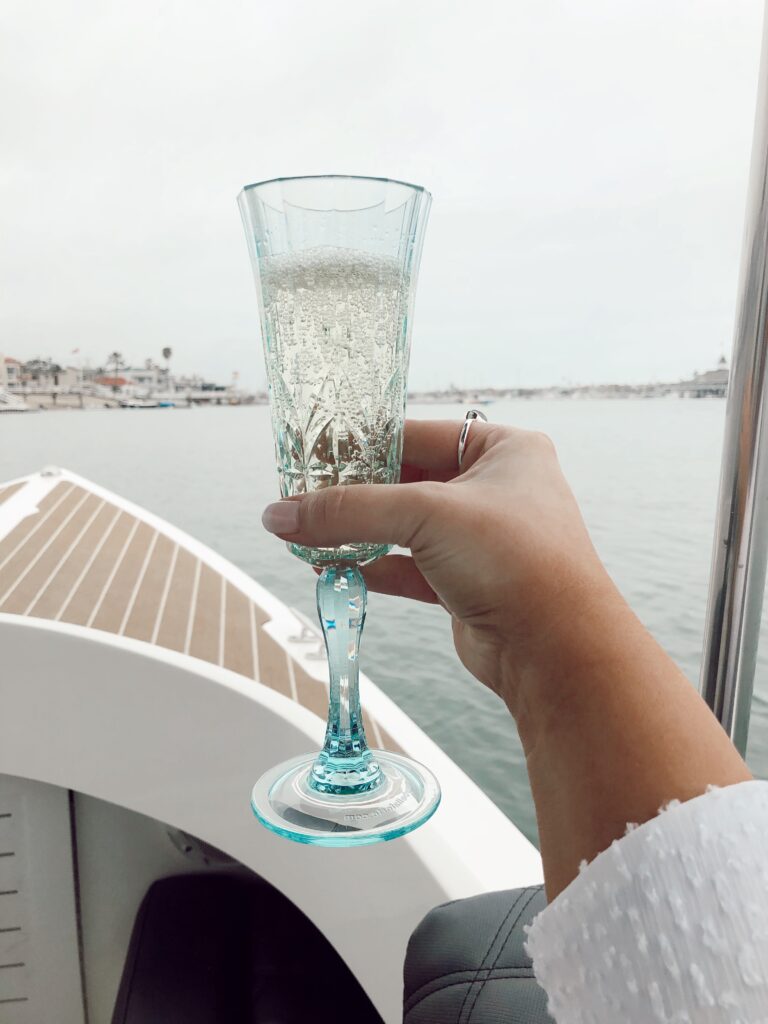 This Birthday was absolutely magical! A big thank you to my Davey for making it one of the best Birthdays! We had such a great time and made so many memories! I definitely will always hold this Birthday dear!
Thanks so much for stopping by! Stay tuned for more adventures this Summer!
xo