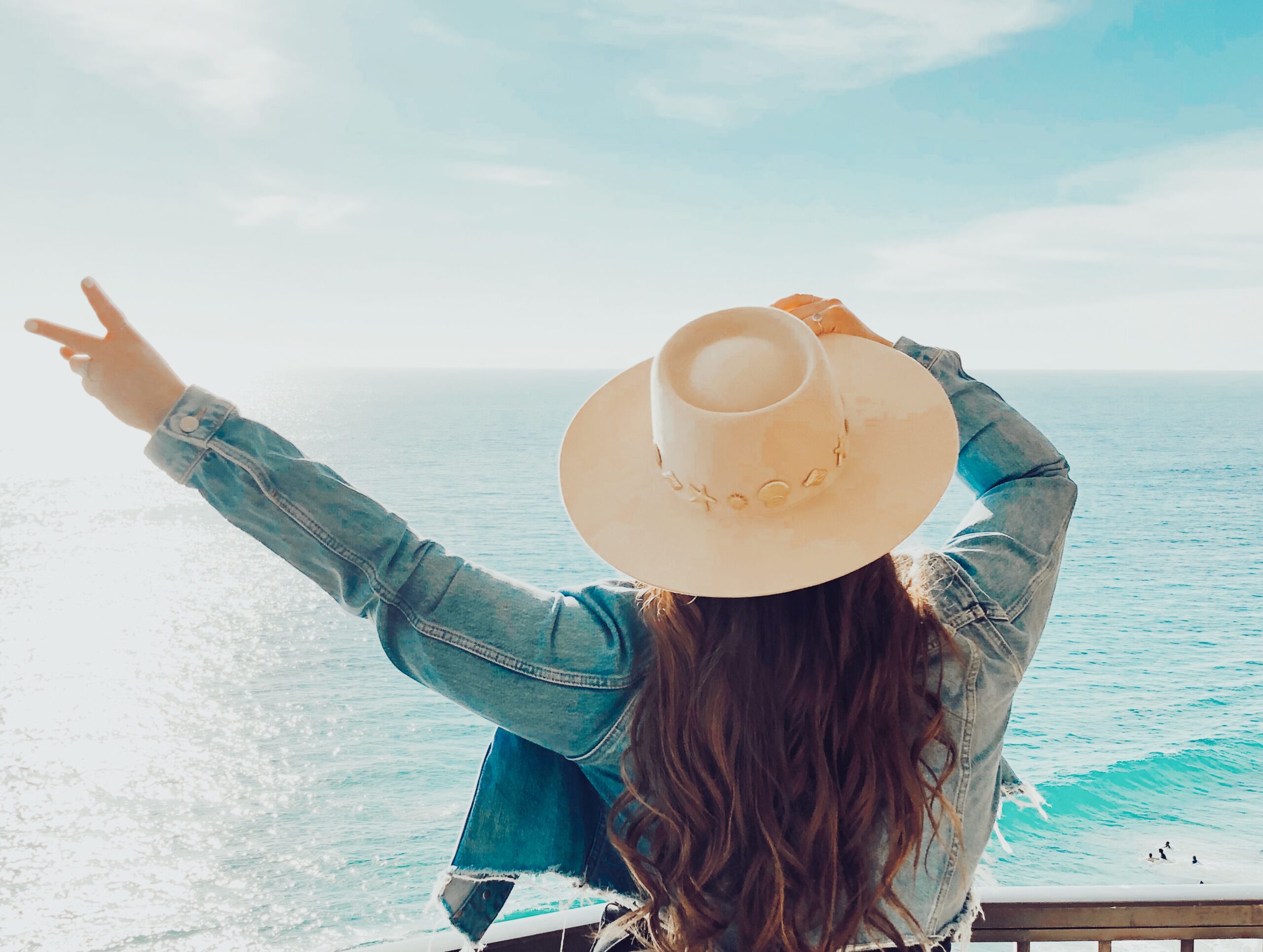 We just got back from our 15th Anniversary Getaway and I decided to have Beach Hair and not care! Haha!
We stayed at the gorgeous Surf and Sand Resort! It's one of our favorite spots where we love to have a staycation at. We love this view so much! It's absolutely stunning! We've been lucky enough to see dolphins, whales and seals from this balcony! It's so magical!
This post contains affiliate links.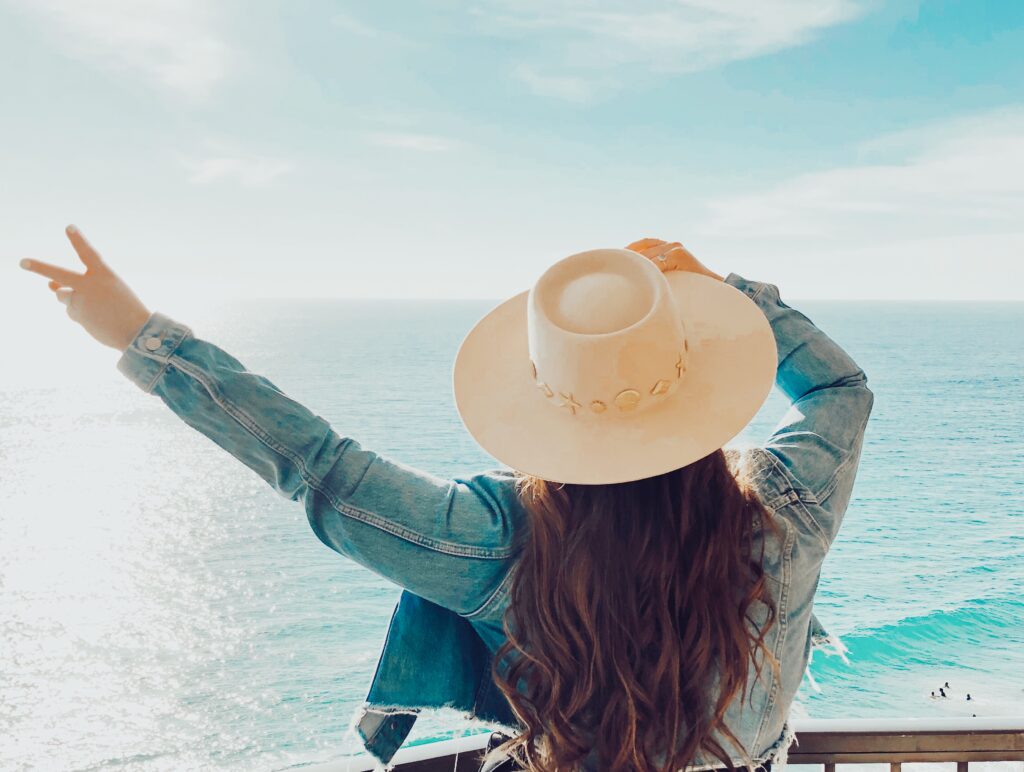 It was such a beautiful day so we decided to do a mini photoshoot!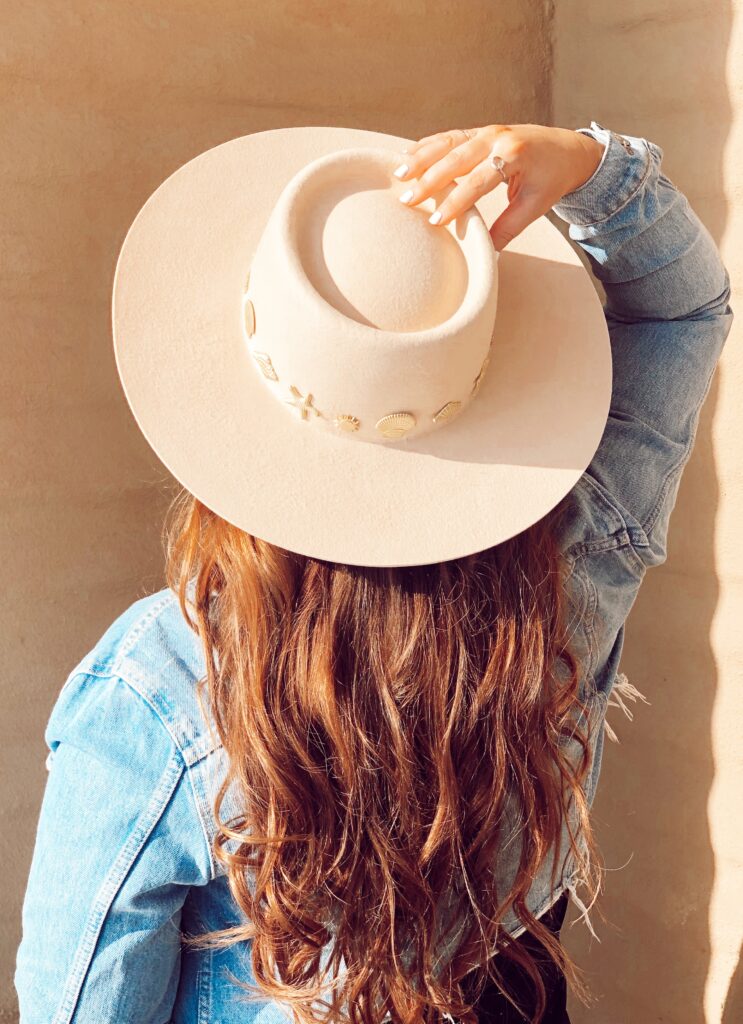 I used my Barefoot Blonde Hair Extensions for a fuller look and I'm so happy with the way the extensions blended in nicely with my hair color.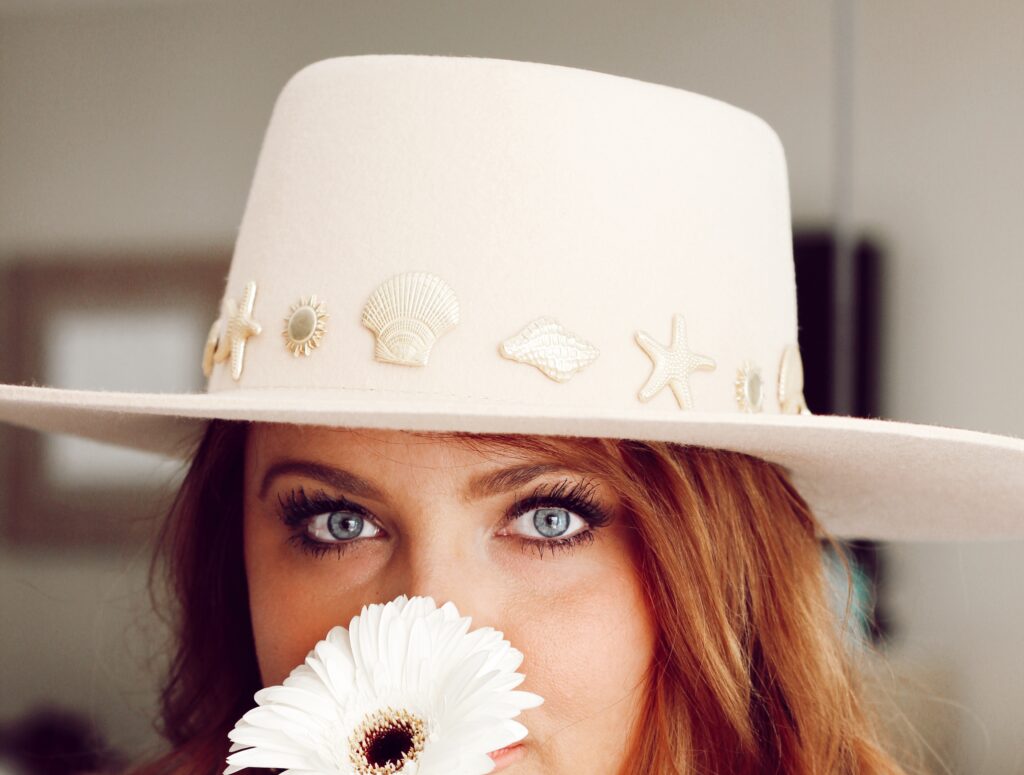 Davey gave me this beautiful hat for our Anniversary and I'm in love!
To achieve the beach waves I used the T3 Curling Iron! It's an awesome curling iron and comes in 3 different sizes for different looks. I used the 1″ barrel for this look below.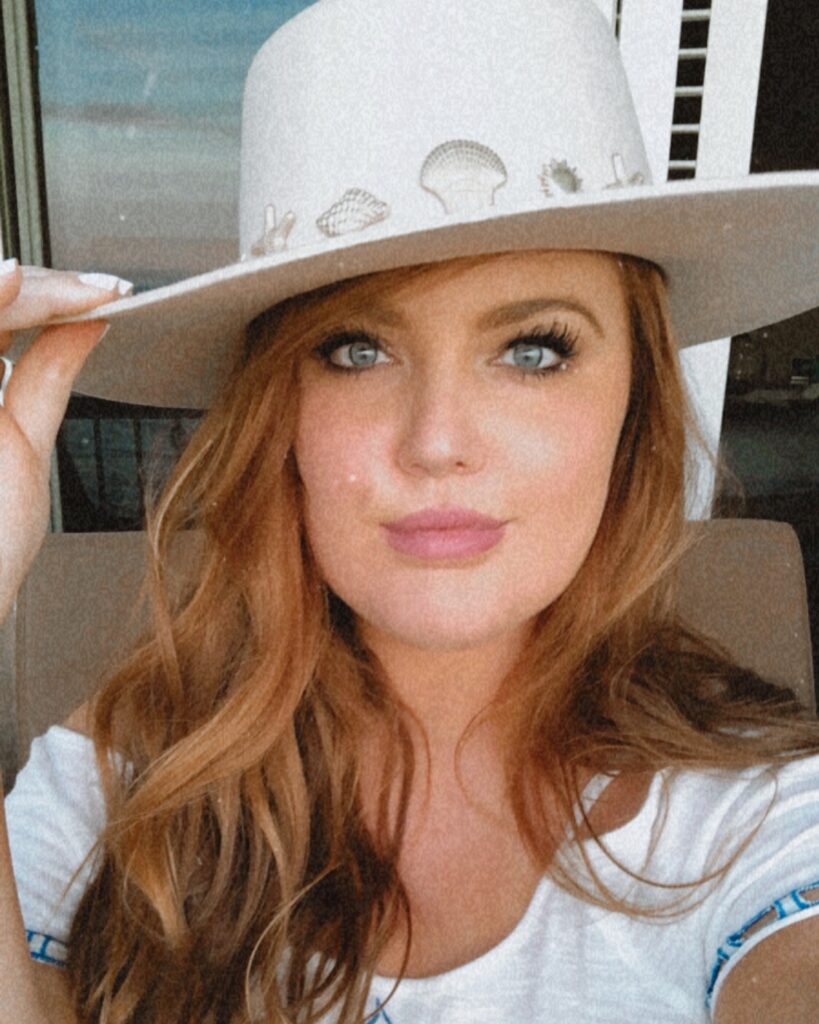 I recently started using Dae Hair by Amber Fillerup and I'm obsessed with it. It smells like orange blossoms and the way my hair feels after I use it is amazing! I highly recommend! 😉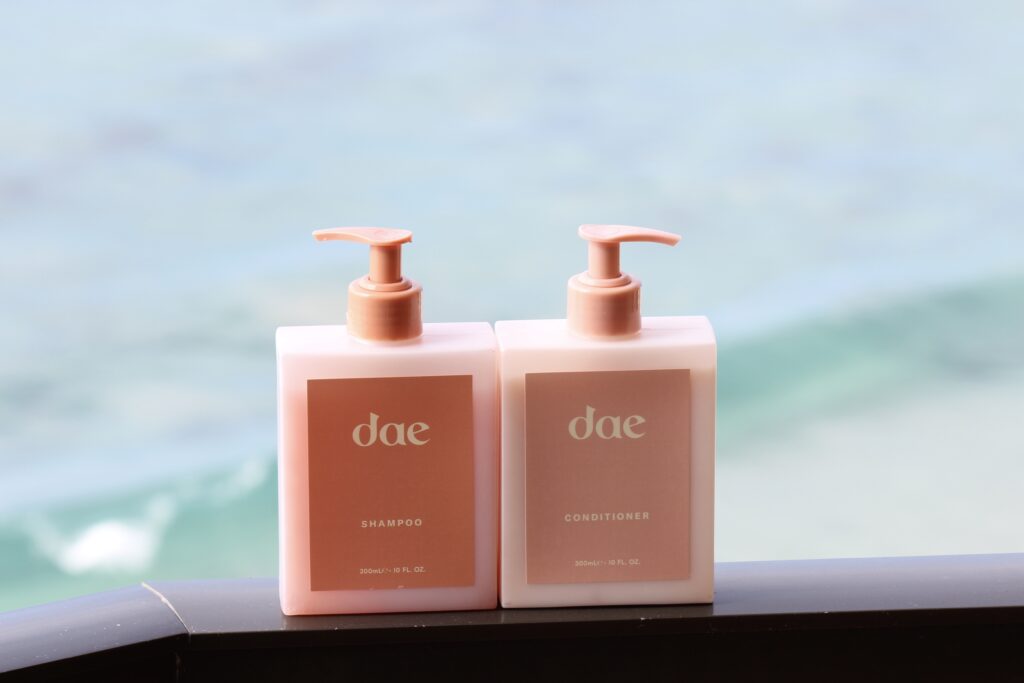 My hair isn't very thick so I love using the extensions for a thicker braid! It definitely makes a huge difference.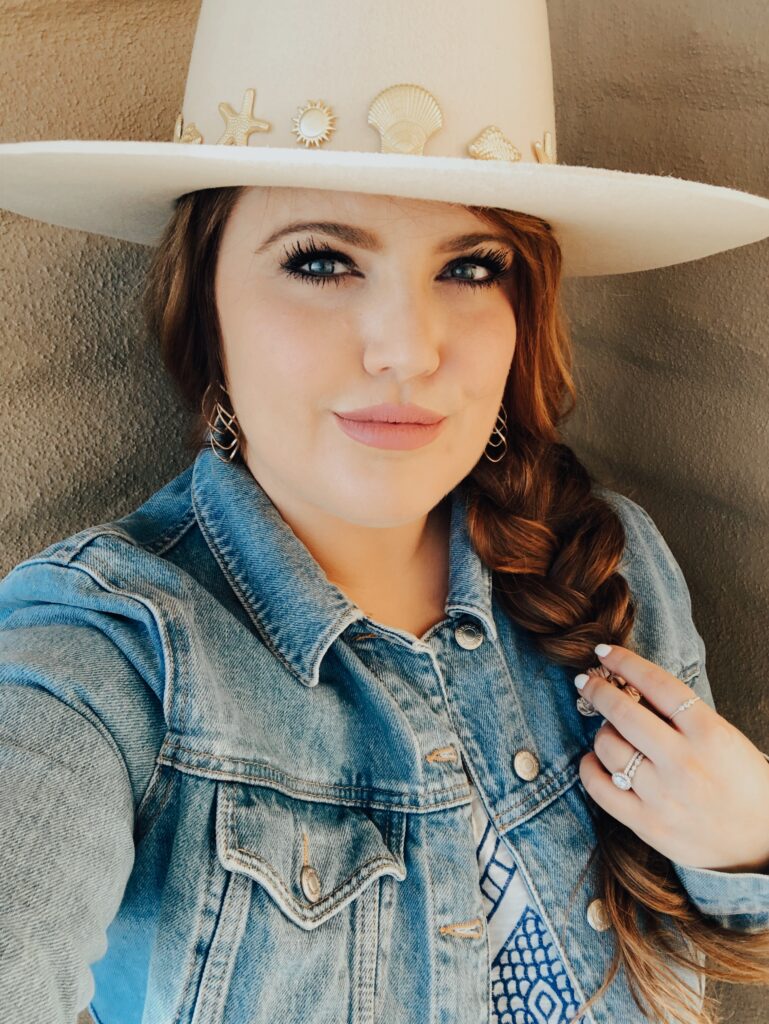 Thank you for stopping by! You can shop this post below.
Affiliate Links attached.
Have a wonderful day!
xo